Photo Flash: Donna McKechnie, Tony Sheldon and More at Dancers Over 40's 2015 Legacy Awards
Dancers Over 40's last event of 2015, the 7th Annual Legacy Awards presentation, was its most joyous. This holiday celebration and awards event was held last night, December 7th, at LIPS Restaurant, 227 East 56th Street. This year's event was hosted by Richard Skipper, with live entertainment by cabaret legend Barbara Minkus and Dames at Sea star Danny Gardner along with other surprise guests. Scroll down for photos!
Each honoree holds a special place in the world of dance and have all contributed to promoting Dancers over 40 and the History, Legacy and Lives of our community. DO40 members honored this year come from Broadway, Ballet and Radio City Music Hall! These five individuals whose careers span over 50 years in show business have worked with all the greats - Robbins, Fosse, Bennett, Champion, de Mille, Gennaro, Layton and more. Please join us in celebrating Donna McKechnie, Tony Sheldon, James Dybas, Janice Herbertand the late Gene Gavin - DO40 members who have been at the forefront of promoting the History, Legacy and Lives of the mature dance community.
Dancers Over 40 is an all-volunteer, membership-driven non-profit arts organization dedicated to preserving the History, Legacy and Lives of our mature creative community, while sharing the knowledge with the younger generation just beginning their careers. The event will be videotaped and donated to the Jerome Robbins Dance Collection at Lincoln Center's Library for the Performing Arts.
Photo Credit: Marcus Galante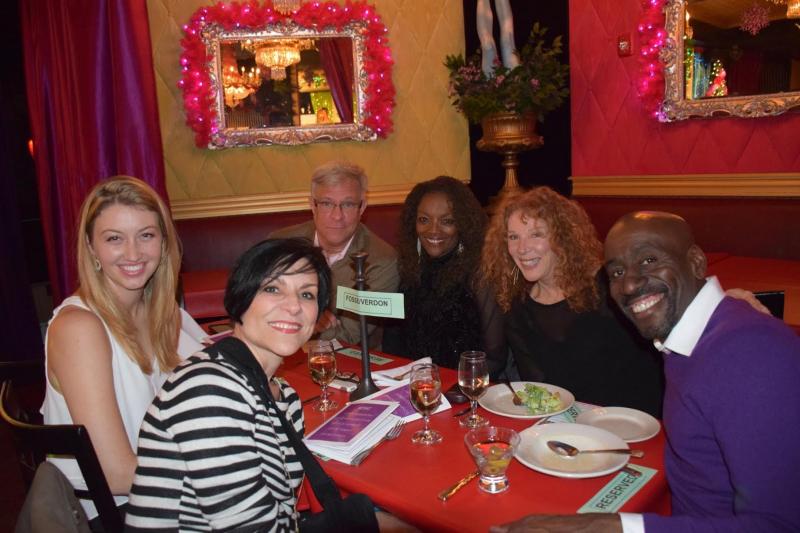 Ft.: Mary Callahan, Dana Moore. Back: Steve Jones, Candy Brown, Joanna Rush, Lloyd Culbreath

Janice Herbert, Tony Sheldon, Harvey Evans, Donna McKechnie, Paul Tenaglia, Patti Mariano, Christopher Herbert

Lawrence Leritz and Donna McKechnie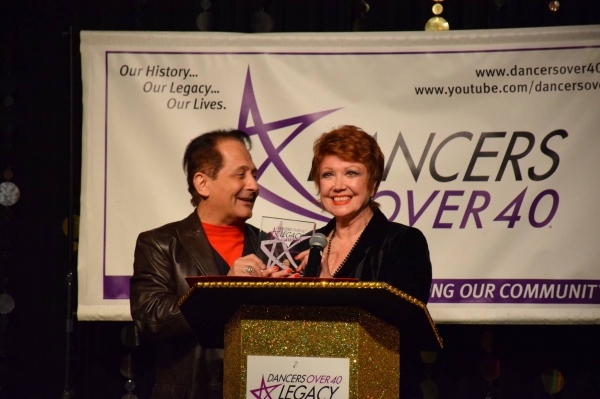 DO40 prez John Sefakis and Donna McKechnie

Honoree Tony Sheldon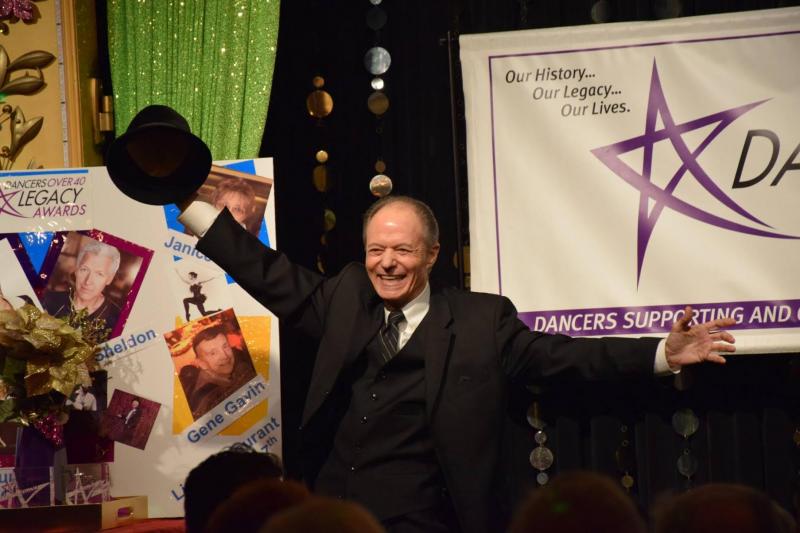 Honoree James Dybas