Photos: Denis O'Hare, Stephen Spinella Celebrate Opening of AN ILIAD
New York Theatre Workshop (NYTW) Artistic Director James C. Nicola and Managing Director William Russo present the New York premiere of An Iliad, by Denis O'Hare and Lisa Peterson, based on Homer's Iliad translated by Robert Fagles, directed by Ms. Peterson. Performances began on Wednesday, February 15, 2012, at NYTW, 79 East 4 Street, between Bowery and Second Avenue. Mr. O'Hare and Stephen Spinella will alternate performances of the play. Check photos from opening night below!
A sprawling yarn based on Homer's epic poem, An Iliad spins the familiar tale of gods and goddesses, undying love and endless battles told through an original and immediate voice. Tony Award-winning actors Denis O'Hare (Assassins, Take Me Out) and Stephen Spinella (Angels in America) will alternate as performers in this account of humanity's unshakeable attraction to violence, destruction, and chaos. Has anything really changed since the Trojan War?
An Iliad plays at New York Theatre Workshop, 79 East 4th Street, between Second Avenue and Bowery. The regular performance schedule is Tuesday and Wednesday at 7:00pm; Thursday and Friday at 8:00pm; Saturday at 3pm and 8pm; Sunday at 2pm and 7pm. There will also be special student matinees on Wednesday, March 14, and Wednesday, March 21, both at 1pm. An Iliad runs through Sunday, March 25, 2012. Tickets start at $70 with a special ticket price of $100 to receive one ticket to a performance featuring Denis O'Hare and one ticket to a performance featuring Stephen Spinella. Tickets may be purchased online at www.ticketcentral.com, 24 hours a day, seven days a week or by phoning Ticket Central at (212) 279-4200. For exact dates and times of performance, visit www.nytw.org. The running time for An Iliad is 100 minutes with no intermission.
AfterWords post-performance audience discussions will follow the performances on Wednesday, February 22; Tuesday, February 28; and Wednesday, March 21.
Photo Credit: Stephanie Warren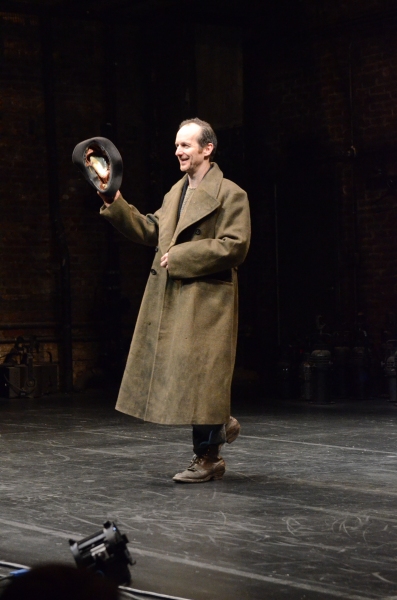 Denis O'Hare

Denis O'Hare

Brian Ellingsen and Stephen Spinella

Brian Ellingsen and Mark Bennett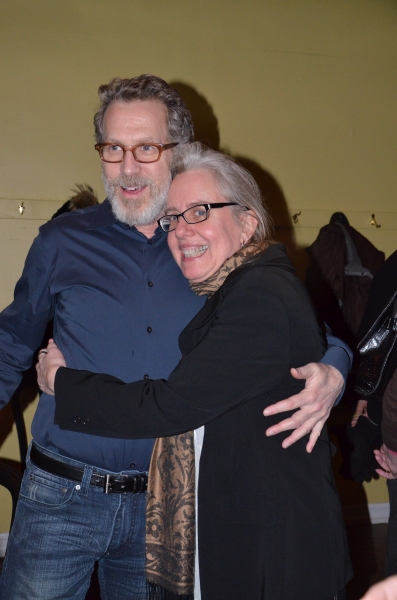 Stephen Spinella and Lisa Peterson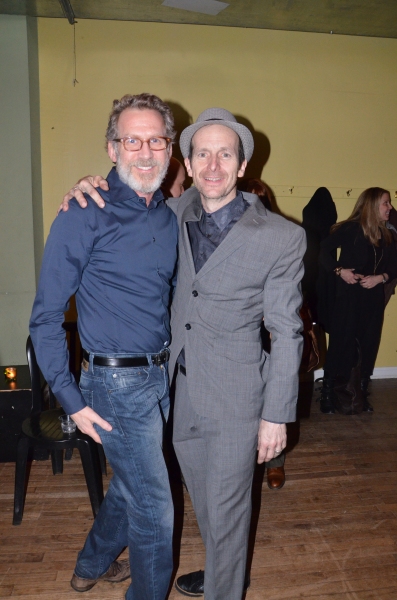 Stephen Spinella and Denis O'Hare

Stephen Spinella, Lisa Peterson and Denis O'Hare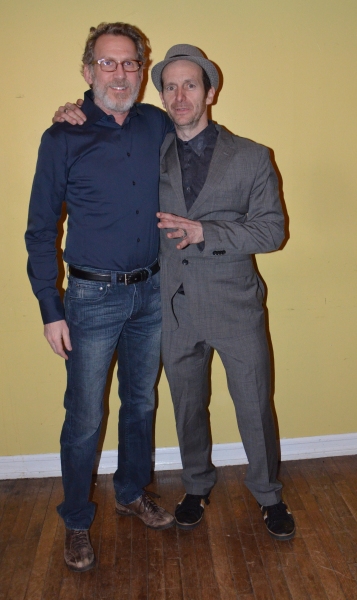 Stephen Spinella and Denis O'Hare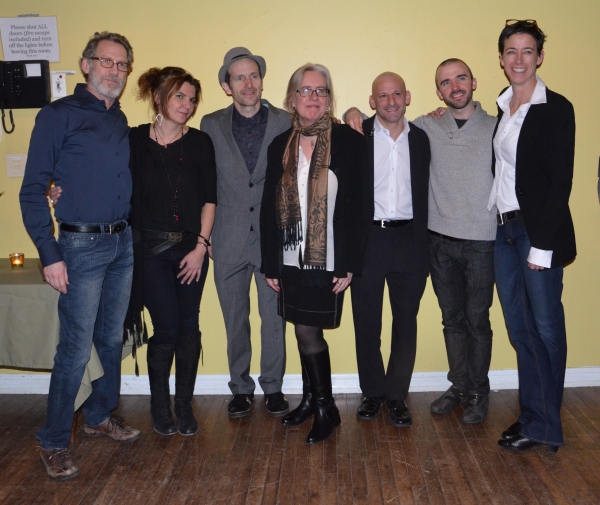 Stephen Spinella, Marina Draghici, Denis O'Hare, Lisa Peterson, Mark Bennett, Brian Ellingsen and Rachel Hauck