Photo Flash: DOROTHY OF OZ Studio & Production Shots!
In-studio and production drawings from the upcoming 'Dorothy of Oz' animated film have been released by Summertime Entertainment! In the film, the title and beloved role of Dorothy Gale will be played by Golden-Globe nominated actress Lea Michele, star of television's hit series GLEE. Also known for her acclaimed Broadway roles in Spring Awakening and Les Misérables, Lea makes her feature film and animation voice-over debut with "Oz" and will also be providing vocals on several original musical numbers.
La Cage's Kelsey Grammer provides the voice of the Tin Man. The new comedic book character roles of Wiser the Owl and the delicate China Princess will be respectively voiced by Oliver Platt 2012, Frost/Nixon, Nip/Tuck, Huff, West Wing, and Broadway veteran Megan Hilty star of the musical '9 to 5'. "Dorothy of Oz" also marks Hilty's second venture into Oz after a successful run as Glinda in the national tour of Wicked. British Actor Hugh Dancy Ella Enchanted, Confessions of a Shopaholic, Black Hawk Down will play the soft-hearted and candy-coaTed Marshall Mallow, and Patrick Stewart X-Men, Star Trek will voice the humorous old soul and adventure-seeking Tugg. Set to be a musical with its main singing talents now in place, legendary singer/songwriter, Oscar nominee and 15-time Grammy winner Bryan Adams is currently moving forward on the first songs and lyrics for the film along with writing partner Jim Vallance.
Emmy and Tony award-winning Martin Short will play the Jester, the new arch-nemesis of Dorothy and all of Oz. The Jester is "a performer without his coveted audience" and the role is rife with comedy, song, and lighthearted wickedness. Comedian/actor Jim Belushi will portray the Lion, who is reveling in his new role as guardian and protector of Oz. Continuously attempting to remove the word "Cowardly" from his moniker with little success, he is forced to overcompensate with acts of exaggerated bravado. Academy award-nominated Dan Aykroyd will be voicing the Scarecrow, who famously once sang "If I only had a brain," but has learned one should be careful what they wish for as now he finds himself in a position of authority that is entirely unfamiliar. Emmy award-winning and current Tony-nominee Kelsey Grammer rounds out the cast as the Tin Man, who with his new found heart is literally wearing his emotions on his sleeve and now needs to carry an extra oil can due to all his weeping.
Dorothy of OZ is the first in a slated series of animated feature films by Summertime Entertainment, based on the writings of acclaimed children's author Roger S. Baum. Mr. Baum's work continues the legacy of his great-grandfather L. Frank Baum, author of The Wonderful Wizard of Oz series of books, through new stories of Dorothy's adventures in the enchanted Land of Oz, and the magical friends she meets along the way. 'Summertime' is a family genre entertainment company run by filmmakers Ryan Carroll and Roland Carroll, and executive team René Torres, James A. Jones, and Neil L. Kaufman. "We are very excited to be transitioning from filmmakers to creators of branded story franchises" shared James, "and are delighted to have this ideal opportunity to bring the Oz brand forward into the 21st century."
Photo Credit: Summertime Entertainment


Emerald City

Dan Aykroyd

The Scarecrow

China County Gates

Kelsey Grammer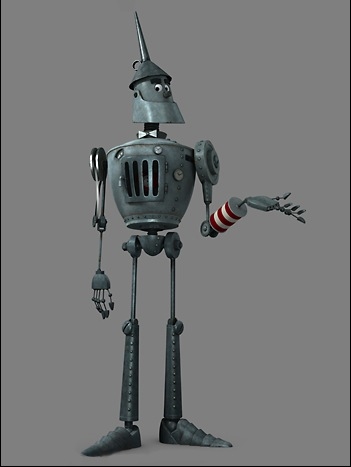 The Tin Man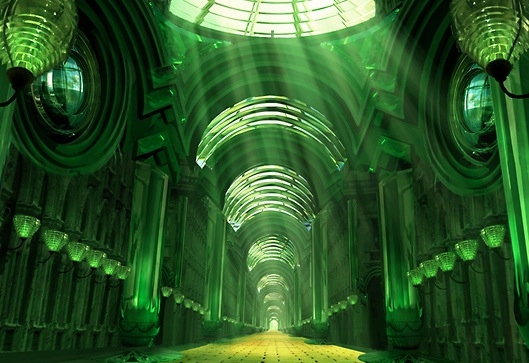 Emerald City Hall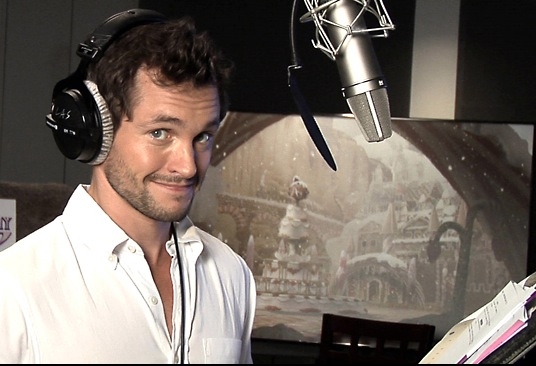 Hugh Dancy

Marshall Mallow

Lea Michele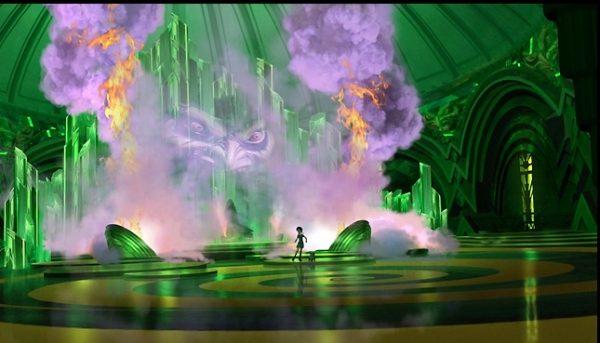 Dorothy and the Wizard