Photo Flash: Cortland Repertory Theatre Presents SPIDERS WEB
Cortland Repertory Theatre Opens their 39th annual season at the Little York Pavilion with "Spider's Web", a thrilling and intriguing play written by the Grand Dame of Mystery, Agatha Christie. While written in the usual fashion of Christie, with twists, turns and red-herrings, the play also has a healthy dose of humor injected by the infamous playwright. It also has the distinction of being one of two original Christie plays, written specifically as a play and not based on one of her novels.
Performances will run from June 9th - 19th with evening performances at 7:30. Matinees are available on June 11th, 13th and 16th at 2:00 PM. Tickets may be purchase by calling 800-427-6160 or at the CRT Box Office at 37 Franklin Street in Cortland. Tickets are also available for sale 24 hours a day through the CRT website at www.cortlandrep.org. Due to the popularity of the show, theatre goers are encouraged to arrange for tickets in advance.
The mystery centers around Clarissa, a diplomat's young wife who enjoys playing practical jokes on her friends and family. She is settling into a comfortable country life with her new husband Henry, and his young daughter Pippa. Pippa has recently recovered from a traumatic break with her mother, but Clarissa has taken her under her wing and cares deeply for her new stepdaughter. One evening, the past returns to haunt the family in the form of Pippa's stepfather, and soon a murder victim appears in Clarissa's drawing room just before Henry is to invite important visiting dignitaries to the house. With help from three close friends, Clarissa plots to hide the body to protect her family, but the mystery remains of who the murderer is. Because of hidden rooms and secret passageways, the killer could be could be anyone in the household. Is it the mysterious butler, the abrasive gardener, the young socialite pining for Clarissa...or perhaps even someone closer to her? Will the murderer be found before they strike again? And who would the next victim be? This unforgettable who-dun-it challenges mystery lovers right up to the final moments!
"Christie mysteries have proven to be fantastic audience pleasers," Producing Artistic Director Kerby Thompson says. "Recently we've produced three Christie classics; "Murder on the Nile", "Ten Little Indians" and "The Mousetrap", which became one of our highest attended shows in our 39 year history. Anyone who loves a good mystery, executed (so to speak) by an excellent cast, is sure to enjoy this production."
"Spider's Web" is directed by Tony Capone, who previously directed CRT's "Ten Little Indians", "I Hate Hamlet" and "Leading Ladies". Familiar faces on stage include Sonya Cooke as Clarissa, who previously appeared in "The Mousetrap" and "Over the River and Through the Woods" and Dale Young as Sir Rowland, who was seen in "Ten Little Indians" and last summer's "Gross Indecency". Playing retired diplomat Hugo Birch is Gerard Pauwels, who was also seen in "The Mousetrap", and as Jeremy Warrender, the young man enraptured with Clarissa is Justin Klose, who appeared in last year's hit comedy "Unnecessary Farce". Also returning from last year's farce are Joshua Murphy, playing the creepy stepfather Oliver Costello and Mark Bader, as Clarissa's befuddled husband, Henry. Inspector Lord, the officer in charge of solving the crime, is played by Eric Oleson, who also appeared in "Gross Indecency" last summer. Chris Nickerson, from CRT's "Best Little Whorehouse" and "Johnny Guitar" will play Elgin, the butler with a secret.
New to the CRT stage is young local actress Lisa Podulka who plays 11-year-old Pippa, and Nancy Kane as Miss Peake, the nosey gardener with a secret agenda of her own. CRT performing intern and recent Ithaca College graduate Aaron Fried portrays Constable Jones.
Returning Stage Manager Kris Valentine leads a talented production team. Jason Lajka makes his CRT debut as Scenic Designer, creating a beautiful sitting room which hides a few surprises. Costume designer Wendi Zea returns, who's most recent CRT designs include "Damn Yankees", "Unnecessary Farce" and "Gross Indecency". Lighting Designer Rachel Budin makes her CRT debut, as does Properties Master Marthe Hoffman. Sound Designer Dave Huber and Technical Director Zarin Barnes both return for a second full CRT season. Assistant Stage Management Intern Kate Wilson makes her CRT debut backstage with this show.
CRT continues the tradition of "Friday Night Talk Backs" at which a Q & A session with the actors, designers and crew take place after every Friday evening performance. Tickets are now on sale for all of CRT's summer season, which includes "See How They Run", "The Pajama Game", "Brigadoon", "Six Dance Lessons in Six Weeks", "The Andrews Brothers" and the children's show "The Jungle Book".
For more information, visit www.cortlandrep.org.


Sonya Cooke and Mark Bader

Dale Young, Nancy Kane, Lisa Poldka, Sonya Cooke and Chris Nickerson

Sonya Cook, Eric Oleson and Aaron Fried. Foreground: Dale Young, Gerard Pauwels and Justin Klose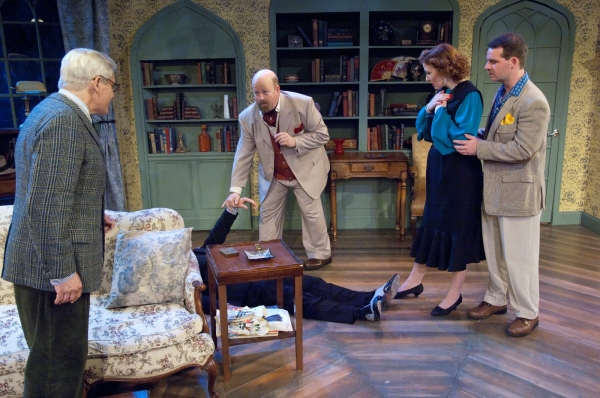 Gerard Pauwels, Dale Young, Sonya Cooke and Justin Klose


Related Stories
More Hot Stories For You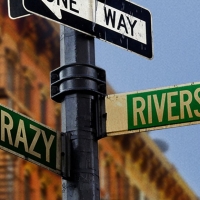 Meet the Cast of BETWEEN RIVERSIDE AND CRAZY, Beginning Previews on Broadway Tonight!

November 30, 2022

Second Stage Theater's Broadway production of Stephen Adly Guirgis' play, Between Riverside and Crazy, directed by Austin Pendleton begins previews  tonight, Wednesday, November 30th. Meet the cast here!
---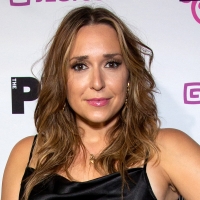 Jessica Vosk To Lead GET HAPPY: A JUDY GARLAND CENTENNIAL CELEBRATION At Carnegie Hall

November 29, 2022

On Monday, December 12 at 8:00 p.m., Carnegie Hall presents Get Happy: A Judy Garland Centennial Celebration featuring Broadway stars Jessica Vosk alongside Andy Karl. Written by Robert Cary and Jonathan Tolins, and directed by Michael Arden with Music Director Mary-Mitchell Campbell, Get Happy celebrates the life and artistry of the legendary Judy Garland.
---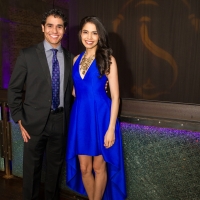 Arielle Jacobs, Adam Jacobs, Patti Murin, Mandy Gonzalez & More to Star in DISNEY ON BROADWAY Concert Series at EPCOT

November 29, 2022

The full performer line-up for Disney on Broadway at the 2023 EPCOT International Festival of the Arts has been announced!
---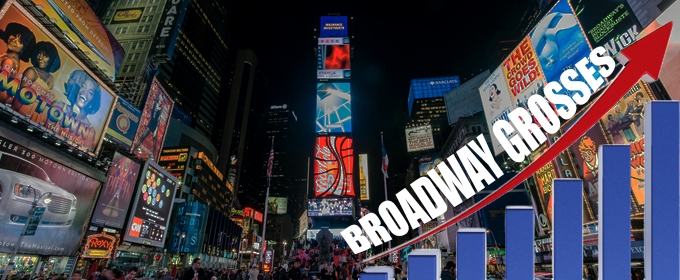 Broadway Grosses: Week Ending 11/27/22

November 29, 2022

Grosses for all the Broadway shows for the week ending 11/27/2022.
---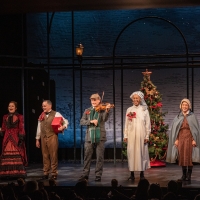 Photos: Go Inside Opening Night of A SHERLOCK CAROL at New World Stages

November 29, 2022

See photos from opening night of A SHERLOCK CAROL at New World Stages, now in a limited holiday engagement through January 1, 2023.
---