Photo Flash: Cast Members of CAROUSEL and MY FAIR LADY Perform For Seniors at the Actors Fund Home
Cast members of current revivals of shows from Broadway's Golden Age performed for former entertainment professionals with Sing For Your Seniors at the Actors Fund Home in Englewood, New Jersey on Sunday, August 19th.
"It was such a blessing to perform in front of those in the entertainment industry whose shoulders we stand on," said Halli Toland (Swing, Carousel). "I felt every ounce of their love and appreciation for musical theater and it was an honor to hear their stories about their time in the industry."
"Though we may be from different generations, our art and the music connects us in ways one cannot explain," added Scarlett Walker (Ensemble, U/S Carrie Pipperidge, Carousel). "Speaking with the residents and hearing their stories was such a special treat, and it was a joyful morning I won't soon forget. I cannot wait to visit again."
Sing For Your Seniors, a non-profit organization, is celebrating its thirteenth anniversary of bringing the joy of music and community connection to senior centers, nursing homes and hospitals throughout New York City and beyond. Its Broadway Session on Sunday was the eighteenth in its ongoing series, which has included cast members from "Fun Home," "Kinky Boots," "Beautiful" and "Chicago."
"SFYS is so excited to bring cast from the revivals of two Golden Age musicals to The Actors Fund Home," said Jackie Vanderbeck, Sing For Your Seniors' producing artistic director. "Our passion magnifies when we can honor the artists who came before us with the music they gave to our community."
Nicholas Belton (Ensemble, Policeman, Heavenly Friend, U/S Billy Bigelow, Carousel) summed up the impact this performance had on him and his cast mates: "Standing there in front of these artists - musicians, actors, crew - made me think about the power of a legacy and the massive footprint they've left behind. It made me realize we wouldn't be here if it wasn't for their talents and persistence."
Also performing was Becca Ayers (Ensemble, My Fair Lady). David Gardos, who is a SFYS board member, accompanied the performers.
Sing For Your Seniors thanks Broadway Cares/Equity Fights AIDS for its ongoing support.
Photo Credit: Amanda Taraska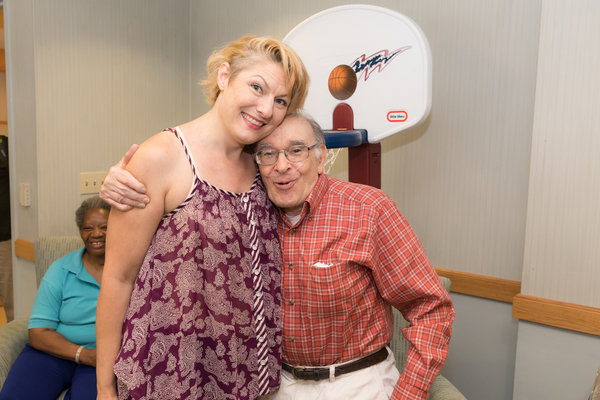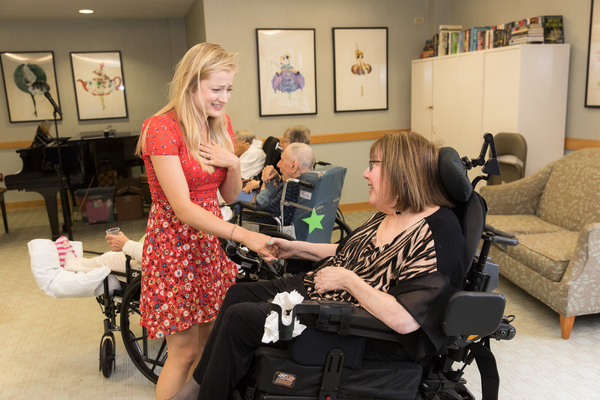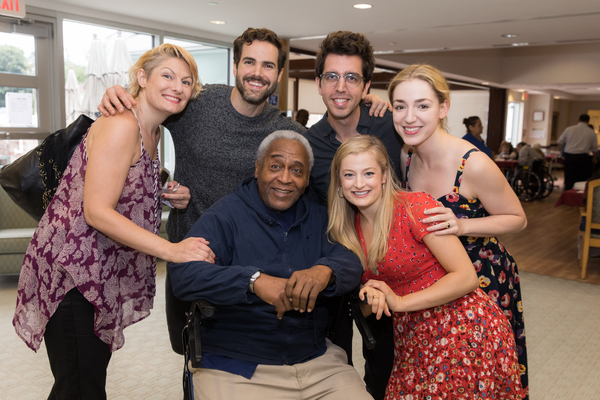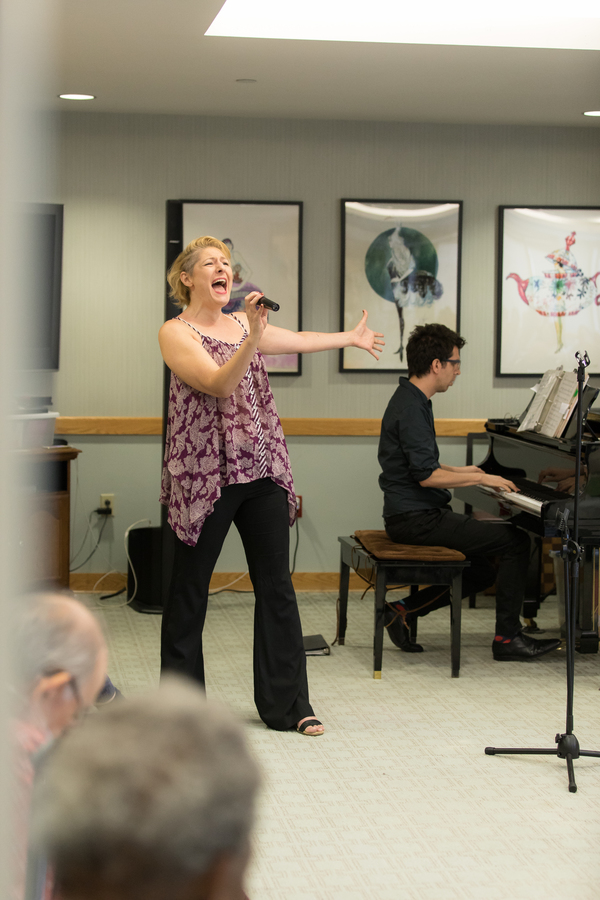 Becca Ayers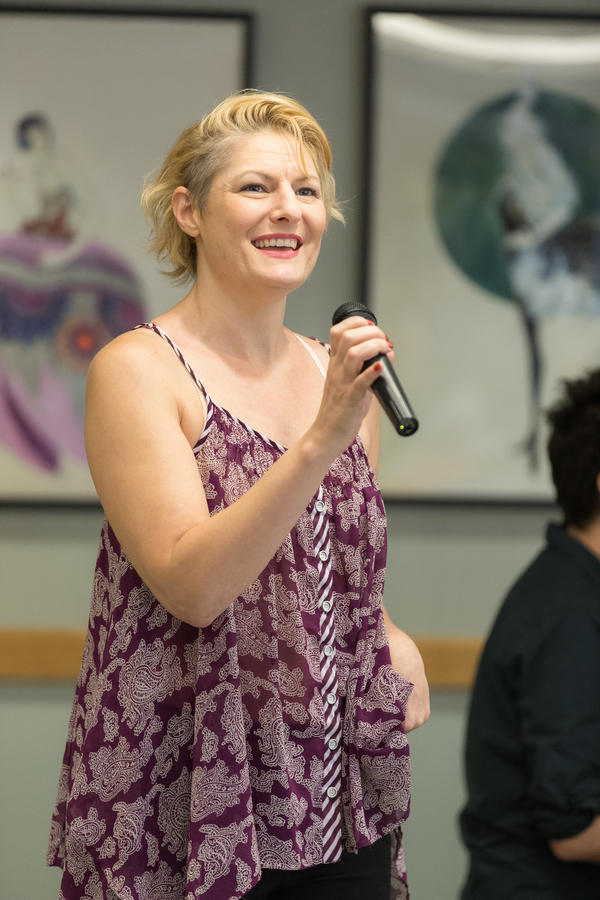 Becca Ayers

Cast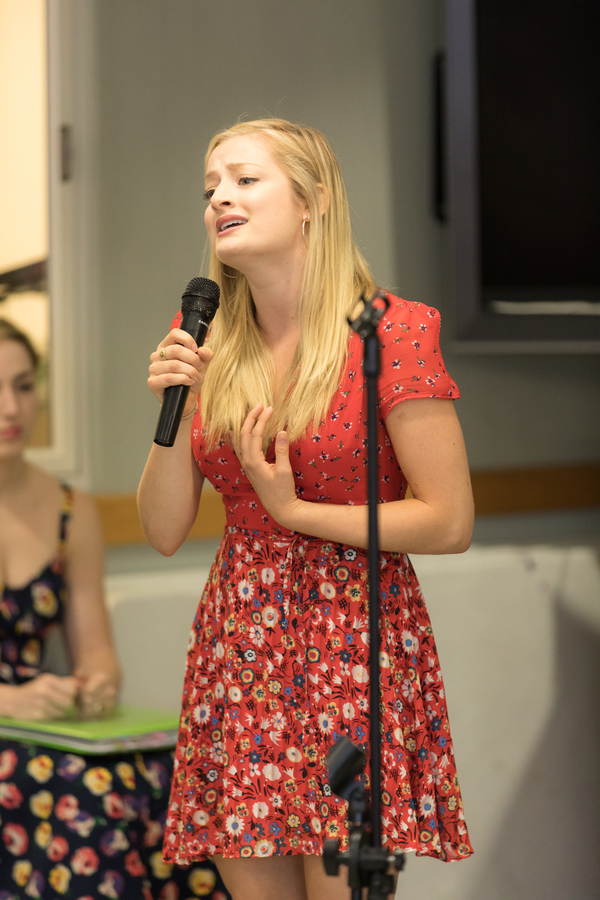 Halli Toland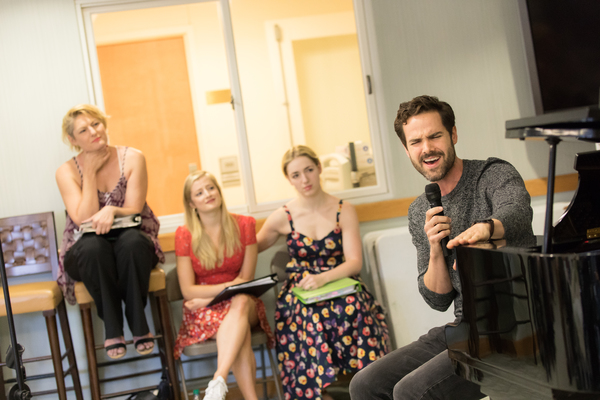 Nicholas Belton

Nicholas Belton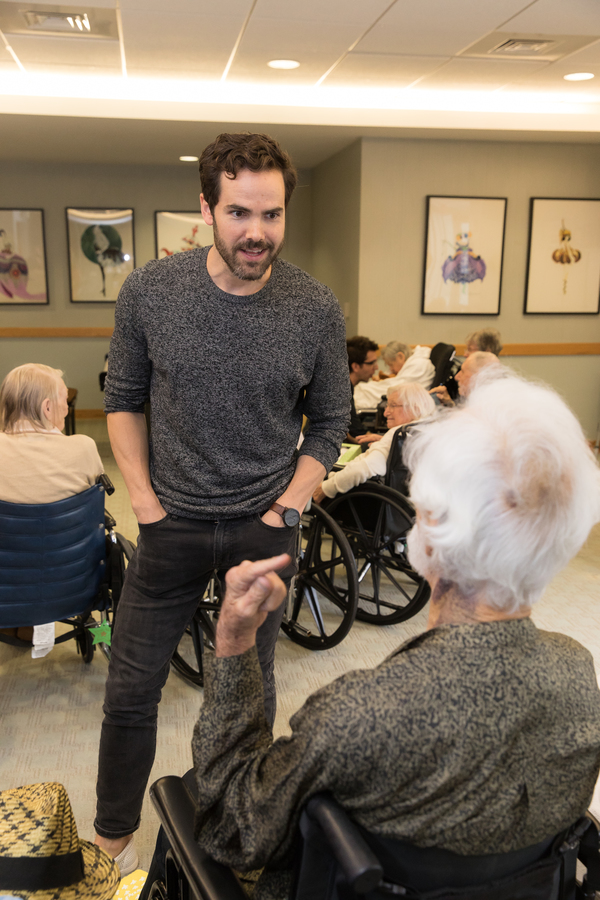 Nicholas Belton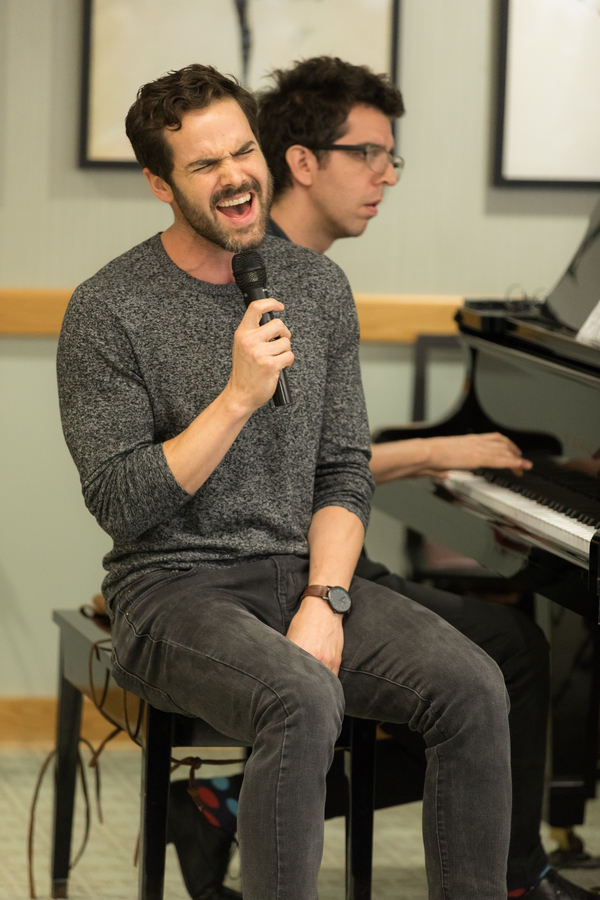 Nicholas Belton and David Gardos
David Gardos

Scarlett Walker