Photo Flash: Bill Connington & AnnMarie Benedict Perform LOVE LETTERS at Colonial Dames Museum House
Award-winning actors Bill Connington (ZOMBIE) and AnnMarie Benedict (ROBESON) appeared in a sold-out performance of LOVE LETTERS that benefitted historic Van Cortlandt House in Van Cortlandt Park. The standing-room-only crowd at the Colonial Dames Museum House gave a standing ovation for this beloved classic by A.R. Gurney. The evening was produced by Razors Edge Productions, and was directed by Dan Cordle, who has collaborated several times with Connington and Benedict.
The evening used the tag line, "Because sometimes only a letter will do." LOVE LETTERS is a charming and touching look at a specific segment of American life. According to the author, the play is "about a fifty-year love affair carried on primarily through letters, written in and about a world where letter-writing was very much an essential mode of communication, especially between men and women." It is considered Gurney's most characteristic and enduring play. Gurney is a respected and prolific playwright who often writes about what has been called "WASP culture" and its eventual decline in power. The play was a finalist for the Pulitzer Prize for Drama in 1990.
Bill Connington is the author and star of the Off-Broadway, extended-run, critically acclaimed show ZOMBIE, which played the New York International Fringe Festival, Theater Row, and the Gerald Lynch Theater in New York. Connington adapted ZOMBIE from the novella by best-selling author Joyce Carol Oates, and it was directed by Thomas Caruso. Connington was named "Best Lead Actor" and "Outstanding Male Actor' in addition to ZOMBIE being awarded "Outstanding Solo Show." ZOMBIE is currently in pre-production as an independent feature film, to be shot in the autumn of 2014. Connington is also in pre-production on another indy feature, and will be a visiting professor at Yale Drama School in the spring semester of 2014.
AnnMarie Benedict has performed with Connington in THE IMPORTANCE OF BEING EARNEST, THE DINING ROOM, A CHEEVER EVENING, and several plays by Joyce Carol Oates. She has also appeared in ROBESON, HENRY V, CHILDREN OF A LESSER GOD, and the award-winning solo play MIND THE GAP in New York. She has toured extensively in classic plays throughout America, and starred in the award-winning film BREAK, as a young mother who suffers a nervous breakdown.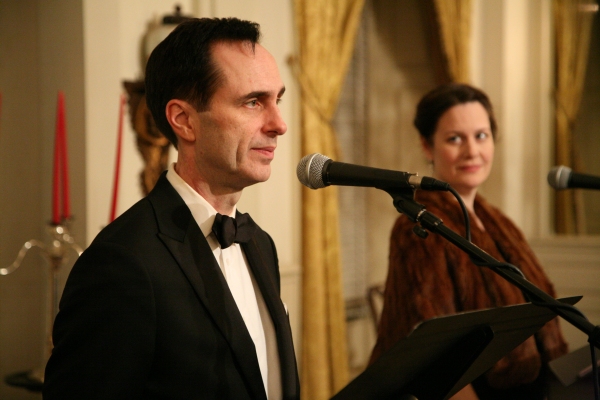 Bill Connington and AnnMarie Benedict

Bill Connington and AnnMarie Benedict

Bill Connington and AnnMarie Benedict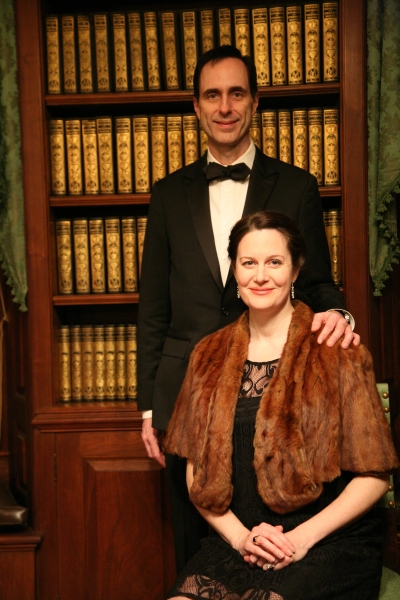 Bill Connington and AnnMarie Benedict

AnnMarie Benedict and Bill Connington