Click Here for More Articles on BONNIE & CLYDE
Photo Flash: Behind the Scenes of BONNIE & CLYDE!
Asolo Repertory Theatre has released behind-the-scenes photos from its upcoming production of Bonnie & Clyde, a thrilling new musical with book by Ivan Menchell The Cemetery Club, Chitty Chitty Bang Bang; music by Frank Wildhorn Jekyll & Hyde, The Scarlet Pimpernel; lyrics by Tony Award-winner Don Black Sunset Boulevard, Song and Dance; Music Supervision, Arrangements and Orchestrations by John McDaniel; and direction and musical staging by Tony Award- winner Jeff Calhoun Deaf West's Big River and Pippin, Grease!. The production runs from November 16 - December 19, 2010 on the Asolo Rep mainstage-The Mertz Theatre. The press opening is November 19, at 8 p.m.
Rehearsals begin in Sarasota on October 19th for the company of 20 that includes several cast members from the acclaimed 2009 La Jolla Playhouse production in San Diego, complemented by some of the hottest talent from Broadway and popular regional artists.
Bonnie & Clyde had its World Premiere in 2009 at The La Jolla Playhouse in California. The musical is based on the lives of Depression-era outlaws Bonnie Parker and Clyde Barrow, whose notorious exploits captured the country's imagination. Everybody had a dream. They had a plan. This seductive and cinematic new musical examines how a troubled Texas teen and a love-sick waitress became America's most infamous couple, with a thrilling new score that combines rockabilly, blues and gospel music.
Nov. 16-Dec. 19, 2010 Previews Nov. 12-15; Press Opening Nov. 19, 2010 Tickets $17-$65 on sale now at the box office, by calling 941-351-8000, 800-361- 8388 or online at www.AsoloRep.org.
Asolo Repertory Theatre is Florida's premier professional theatre and one of the most important cultural forces in the Southeastern United States. As a center for theatrical excellence, Asolo Rep crafts the highest quality productions of classical, contemporary and newly commissioned work all performed in the rarest form of rotating repertory. Featuring an accomplished resident company - complemented by distinguished guest artists - Asolo Rep offers audiences a unique and dynamic theatre experience. Under the leadership of Producing Artistic Director Michael Donald Edwards and Managing Director Linda DiGabriele, this world- class institution has taken bold steps toward the future, building landmark partnerships and collaborations which will add to its success for generations to come.
Asolo Repertory Theatre AKA: Asolo Theatre Company, Inc. is funded in part by the Division of Cultural Affairs, Florida Department of State, the Florida Arts Council, the City and County of Sarasota and The Sarasota County Tourist Development Tax through the Board of County Commissioners, The Tourist Development Council, The Gulf Coast Community Foundation and the Sarasota County Arts Council. Funding is also received through efforts of support groups and the generosity of individuals, corporations and foundations.
Photo Credit: Frank Atura 2010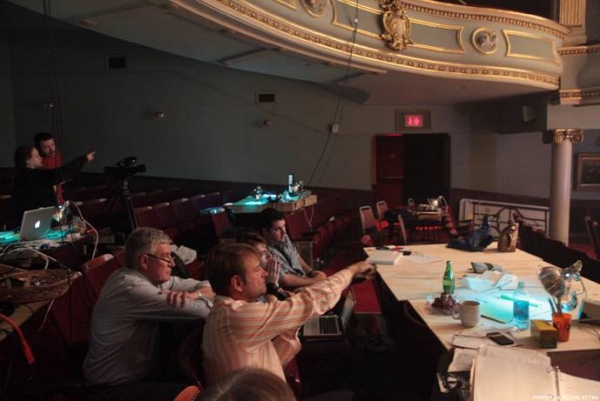 Michael Edwards, Jeff Calhoun Coy Middlebrook and J. Scott Lapp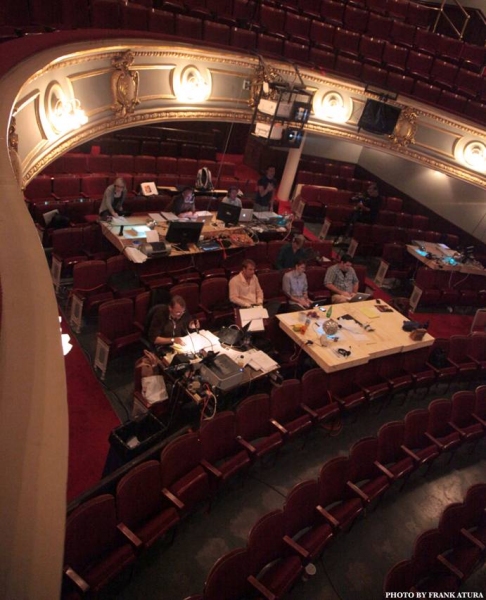 Production team

Michael Edwards, Jeff Calhoun Coy Middlebrook and J. Scott Lapp