Photo Flash: Anthony Rapp, J. Robert Spencer, Karmine Alers & More in NYMF's WATER DREAM
The New York Musical Theatre Festival welcomed back Anthony Rapp, as he lead the staged reading of Shawn Cody's epic fantasy THE WATER DREAM directed by Jim True-Frost. Performances ran July 10 & 11 at The Pershing Square Signature Center, The Alice Griffin Jewel Box Theatre (480 West 42nd St.), and waas produced by Royal Family Productions. Check out a look back at the show, featuring Rapp, J. Robert Spencer, Karmine Alers, and more!
THE WATER DREAM is an award winning original new rock musical starring Rapp. Set in Boston, when his brilliant and beautiful girlfriend dumps him, Colin Burns (Rapp) an unimaginative writer, is haunted by a dragon, a terrifying illusion from his tragic childhood. Colin's sci-fi-fantasy-loving uncle convinces him to write a fantasy novel (that features swimming, walking and flying whales), wherein he can defeat this demon. But can Colin confront tragedy, embrace imagination, and defeat the dragon, all in time to save his real life? Dude. Generation X with a Hero Complex.
THE WATER DREAM cast includes: Anthony Rapp (Rent), J. Robert Spencer (Tony Nom. Next To Normal), Karmine Alers (Rent), Alexis Hightower (Rent), Dee Roscioli (Wicked), Brian Dykstra (Lucky Guy with Tom Hanks), Josh Lamon(Hair), Shawn Cody (Book, Music, Lyrics), Doug Chapman (Romance, A.R.T.), Adam Kern (LA Philharmonic, Old Vic),Cheo Bourne (Passing Strange, First Regional), Alisa Ledyard (Amercan Shakespeare Center, Alana Rader (Looking Glass Theatre). Band includes: Jodie Moore(MD/Piano - American Idiot, Spring Awakening), RYan Link (Guitar - Rent, Hair) Kris Rogers (Bass - Avenue Q), Justin Hines (Percussion - In The Heights).
THE WATER DREAM features Book, Music, and Lyrics by the shows co-star Shawn Cody, Additional Lyrics, Associate Music Direction, and Dramaturgy by Emily Otto, and is Associate Produced by cast members Adam Kern and Doug Chapman. All four are graduates of The A.R.T. Institute at Harvard. THE WATER DREAM features Additional Book by Rob O'Hare (Peter & the Starcatcher, Disney Theatrical Workship, Bloody Bloody Andrew Jackson, Williamstown), Additional lyrics by RYan Link (Broadway, Rent, Hair, Aida, Wonderland), Additional Contributions by Anthony Rapp (Rent, Without You), and Musical Arrangements by Bill Barclay (Music Director, Shakespeare's Globe, London).
THE WATER DREAM has received seven years of non-stop development, and a dozen workshops, readings, and concerts, in New York City, Boston, and beyond. It is the recipient of three awards: The American Repertory Theater / Moscow Art Theatre at Harvard University Institute Alumni Artist Lab Grant, The Massachusetts Cultural Council Fellowship Award in Playwriting, and The Citation from Massachusetts Governor Deval Patrick for Outstanding Achievement in the Arts.
Photos by: Russ Rowland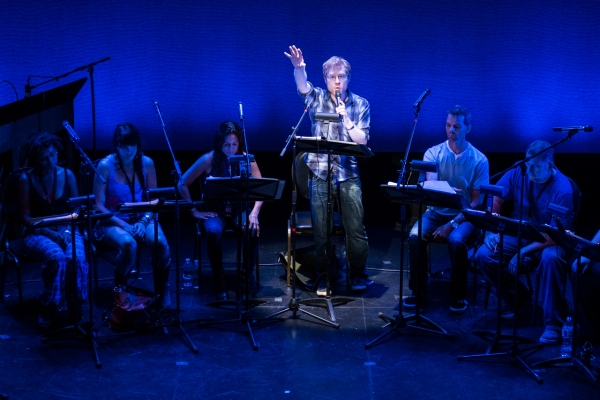 Anthony Rapp and Company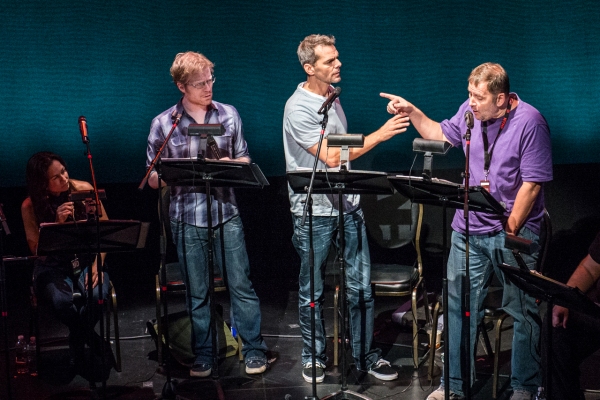 Karmine Alers, Anthony Rapp, J. Robert Spencer, Brian Dykstra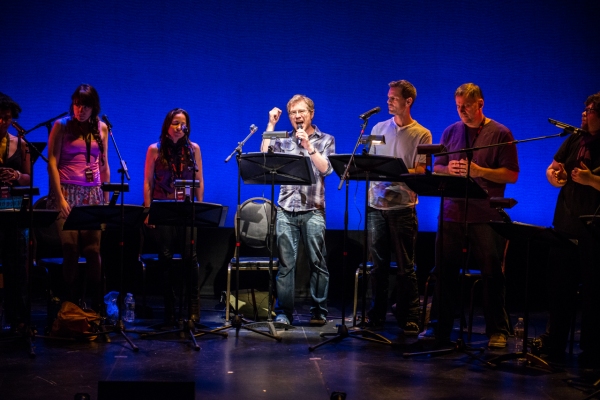 Anthony Rapp and Company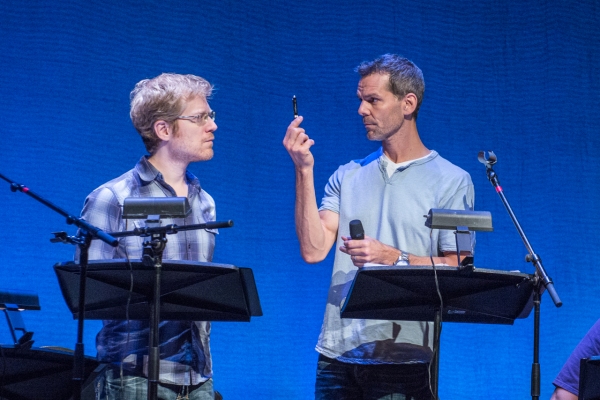 Anthony Rapp and J. Robert Spencer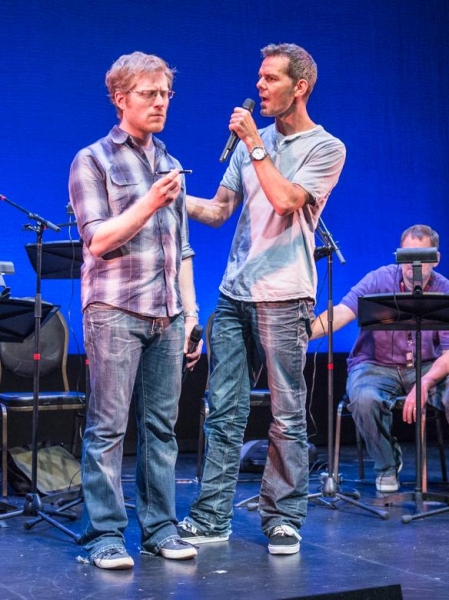 Anthony Rapp and J. Robert Spencer

Anthony Rapp

Dee Roscioli, Karmine Alers, Anthony Rapp, J. Robert Spencer

Alexis Hightower, Dee Roscioli, Anthony Rapp, Karmine Alers, J. Robert Spencer, Brian Dykstra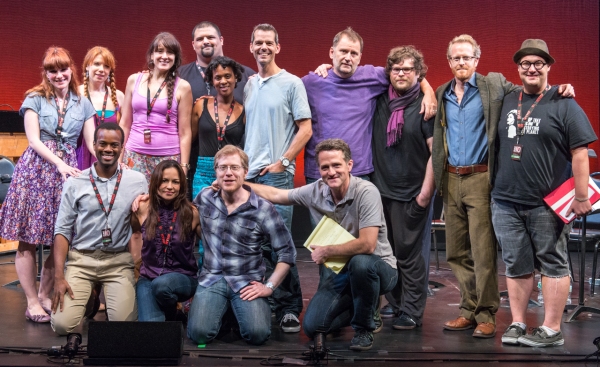 Full Cast with Director Jim True-Frost

Related Articles
More Hot Stories For You