Photo Flash: Anthony Rapp, FANTASTICKS Cast et al. Help 'Charities to Benefit'
On Friday January 13, Times Square Chronicles, MEDEA Vodka, and Columbus Circle Wines and Spirits launched Charities to Benefit, an innovative initiative to bring light to the charities of choice of a number of our favorite celebrities. Each bottle of MEDEA will be programmed with a special LED message and autographed by a celebrity. The bottles will be auctioned off online starting February 1st. Charities to Benefit will be a year long initiative with new celebrities and new charities added every few weeks.
On hand at Columbus Circle Wines & Spirits to personalize their Medea Vodka bottles were iconic actor Emmy Award winning Richard Thomas who signed his to benefit the National Meningitis Association of which he has been a longtime supporter. He uploaded a message of support for the organization on the LED band. Thomas will emcee their star-studded "Give Kids a Shot Gala" on April 13 at the New York Athletic Club.
"Rent" star Anthony Rapp an advocate for AIDS organizations and LGBT rights designated Friends In Deed as his charity.
The cast of Off-Broadway's longest running show - now on Broadway- "The Fantasticks" including Edward Watts - El Gallo (Broadway's Finian's Rainbow) Juliette Trafton - Luisa (Christine in the national tour of Phantom of the Opera) MacIntyre Dixon - Henry (Broadway's Beauty and the Beast, A Funny Things Happened on the Way to the Forum, Gypsy starring Bernadette Peters, 1776, Prelude to a Kiss) and Dan Sharkey - Hucklebee (Broadway's The Music Man, Show Boat) Matt Leisy, The Mute (St. Louis Rep's The History Boys) were there to raise awareness and funds for Bide-a-Week.
At Columbus Wine and Spirits, on display through February 14 are the bottles of Bernadette Peters for Broadway Barks, Phyllis Newman for The Women's Health Initiative, The cast of "The Phantom of the Opera" for The Broadway League and Family Night Out, Lainie Kazan for Alzheimer's Association, as well as, bottles signed by Joan Rivers, Michelle Lee, Tommy Tune and dozens more. Hugh Jackman signed his MEDEA bottle for his charity of choice: Nomad Two Worlds Foundation, which supports and promotes artists from indigenous and marginalized communities around the world.
The idea for the novel fundraiser was the brainchild of Suzanna Bowling publisher of the Times Square Chronicles. When she saw a bottle of MEDEA Vodka, she called it "Times Square on a Bottle" as it reminded her of the lights in heart of the theater district and soon after Charities to Benefit was born.
Each bottle of MEDEA, with its own built-in "Times Square" digital read-out customized with a special message by a celebrity, will be autographed by a celebrity to be auctioned off to the celebrity's charity of choice starting February 1st at www.charitiestobenefit.org with a gala celebrating Charities to Benefit set for February 13
"Suzanna experienced a "eureka" moment when she saw the MEDEA bottle for the first time in December, from which a great positive force of creative and enlightened energy emerged to result in a truly beautiful campaign for the betterment of lives," says Matt Sandy, co-creator of Charities to Benefit and a founder of MEDEA Spirits. "Where there's a will there's a way and we're blessed to live in today's world where unbridled creativity and the entrepreneurial spirit are the key drivers for a better tomorrow."
Made in the Netherlands, Medea Vodka a 16 time distilled spirit comes in a beautifully handcrafted glass bottle and is the only vodka with a programmable LED message board of up to 255 characters.
On hand for the signing were National Meningitis Association (NMA) Gala Co-Chair theater and film publicist Gary Springer, NMA Auction co-chair Errol Rappaport , committee member Ulrika "Red" Nilson, Rose Billings and Judi Villani, third generation owner of Columbus Circle Wines & Spirits, the first licensed liquor store in New York State in 1934.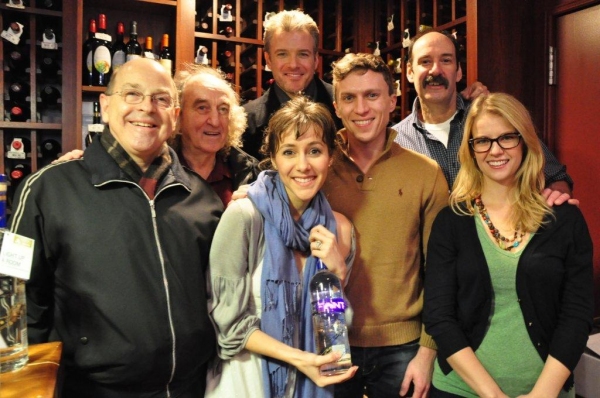 Cast of The Fantasticks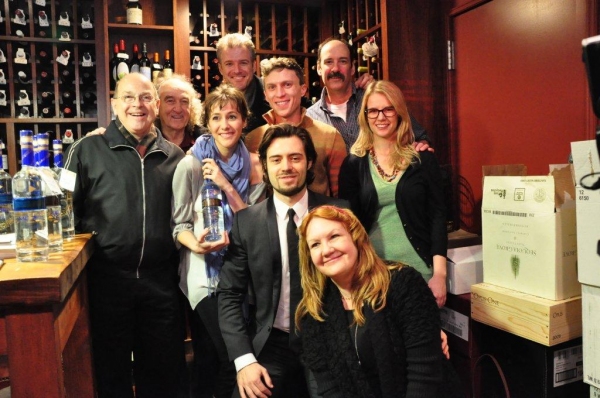 Cast of The Fantasticks with Charities to Benefit Matt Sandy, Medea Vodka & Times Square Chronicles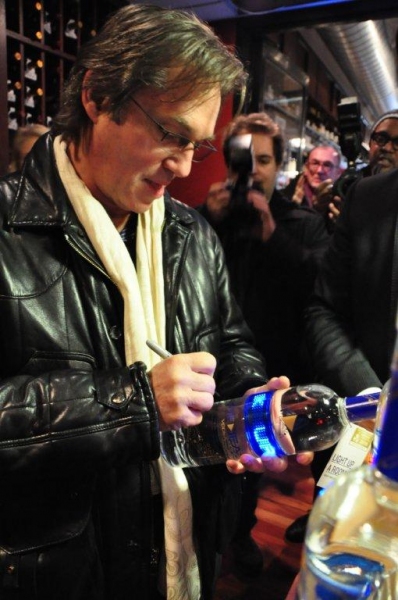 Richard Thomas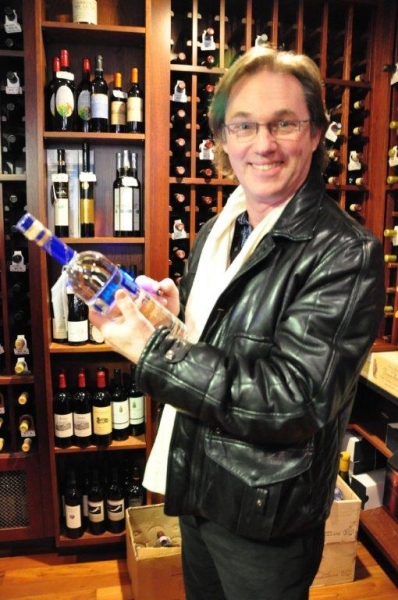 Richard Thomas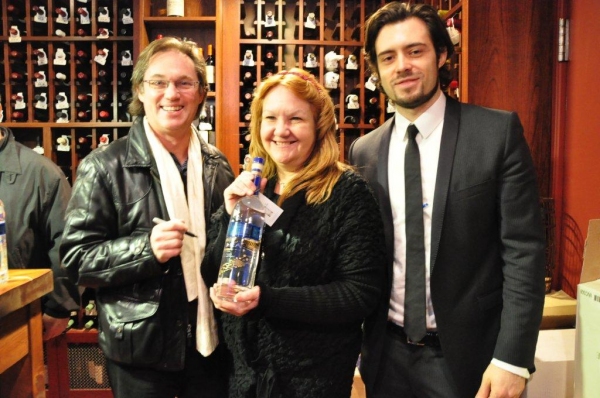 Richard Thomas, Matt Sandy & Suzanna Bowling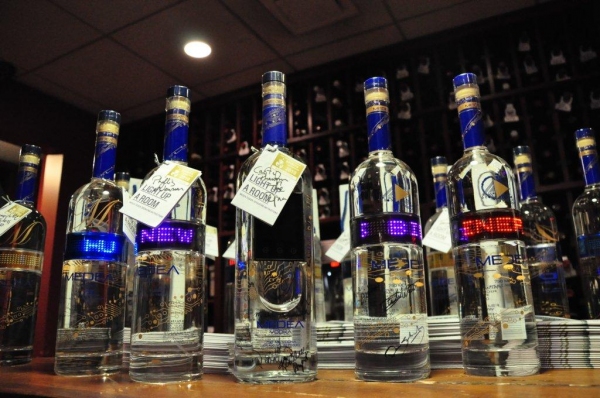 Medea Vodka bottles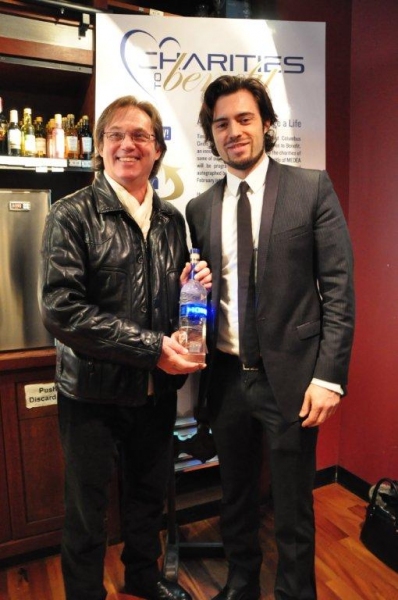 Richard Thomas, Matt Sandy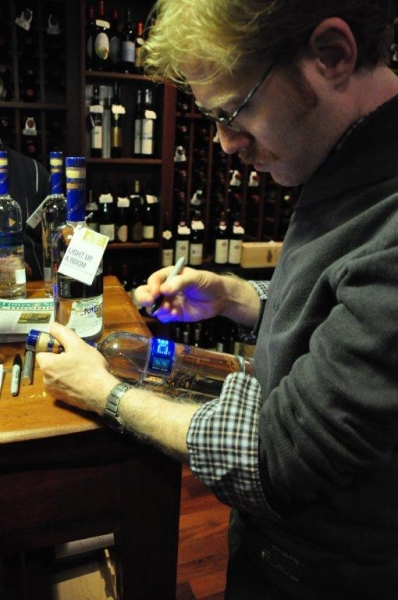 Anthony Rapp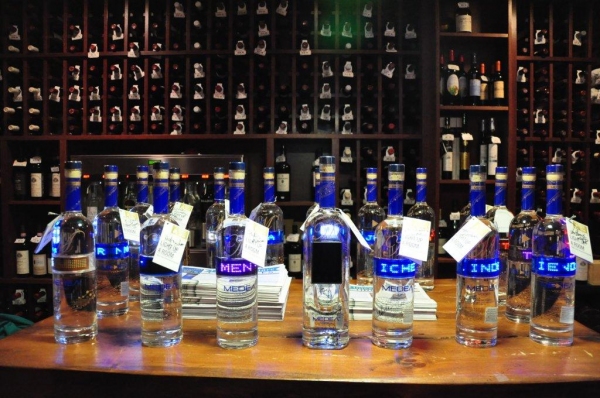 Medea Vodka bottles

Related Articles
More Hot Stories For You