Photo Flash: Actors Connection Summer Camp 2016
Broadway stars visit Actors Connection Performing Arts Camp and share their stories and tools for success with emerging talent ages 7-16 participating in the weeklong acting program. Brooklyn Shuck (Les Miserables (Ensemble & Young Cosette & Young Eponine U/S), Matilda (Matilda), Tuck Everlasting (Ensemble/Swing)) and Michael Wartella (Wicked (Boq), Tuck Everlasting (Hugo)) led a Q & A panel followed by autographs on July 19 th at Actors Connection New York.
In addition to meeting Broadway stars, participants film shorts and train on-camera with noteworthy Casting Directors and Talent Agents. Past talent have received representation and cast in Theater, Film, TV, and Commercial projects in New York City and Los Angeles.
Directed by Walid Chaya, Associate Member of the Stage Directors and Choreographers Society, the program has grown to become one of New York's leading on-camera programs. "My goal was to create a 'dream-camp' for young performers. Every actor receives one-on- one opportunities to perform on- camera and get feedback from our Special Guests that can impact their career. They even get to apply their studio training on-set and act in short films written especially for our Performing Arts Camp."
Chaya will be directing six short films by Lavinia Roberts, New York based screenwriter and published playwright. Performing Arts Camp participants grow their skills and portfolio and each receive a copy of their short for their demo reel, personalized audition material, and a complimentary headshot session with Maria Wilson, NY Photographer.
This years Special Guests include talent agents from CESD, Take 3 Talent, DDO Artists Agency and Prestige Management and casting directors:
- Jen Rudin, Jen Rudin Casting (Disney shows, feature films)
- Eve Battaglia, Eve Battaglia Casting (Emmy-Nominated)
- Gayle Seay, Wojcik/Seay Casting (Broadway and National Tours)
- Michelle Cutolo, Brette Goldstein Casting (network TV and indie films)
- Liz Ortiz Mackes, Casting Solutions (features and festivals including Sundance)
- Barry Shapiro, Herman & Lipson Casting (over 8,000 commercials cast)
While the Performing Arts Camp is exclusive to our summer season, Actors Connection produces similar events, audition intensives, and on-camera classes year-round. It's our mission to inspire these emerging actors, provide them with tools for success and connections with noteworthy New York industry professionals. Learn more about Actors Connection at actorsconnection.com or call (212) 776-4900.
Check out photos below: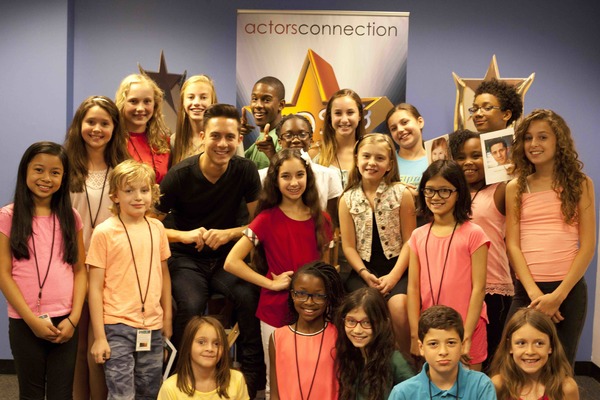 Actors Connection Kids & Teens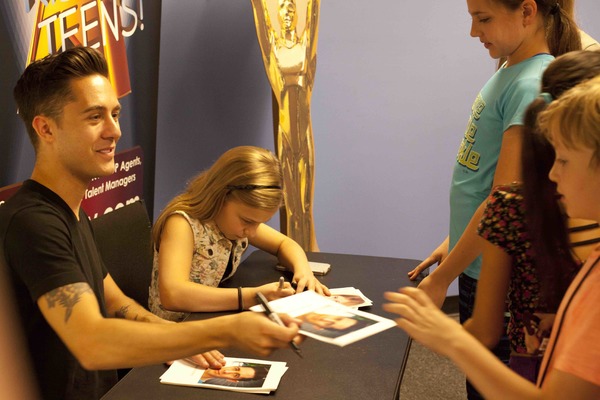 Michael Wartella and Brooklyn Shuck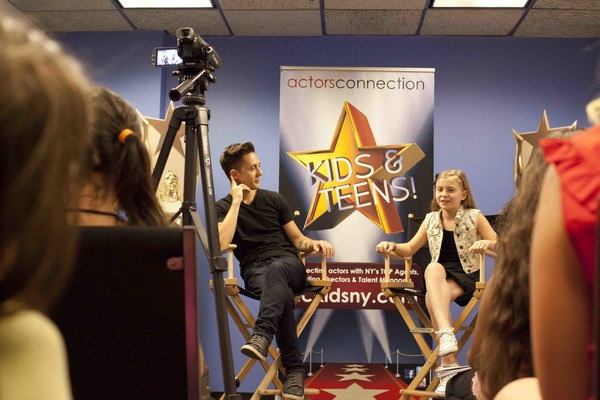 Michael Wartella and Brooklyn Shuck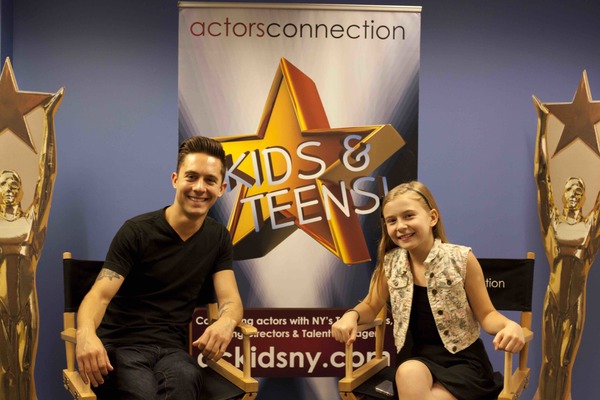 Michael Wartella and Brooklyn Shuck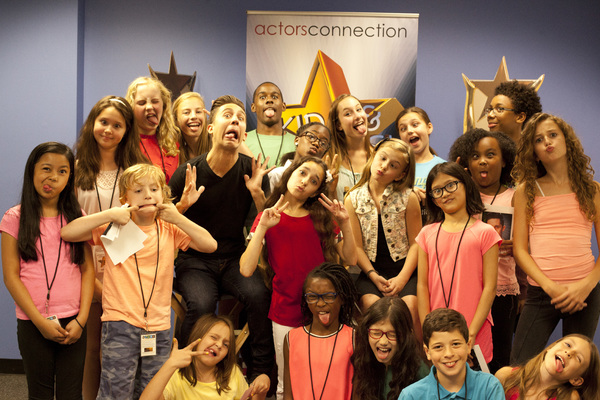 Actors Connection Kids & Teens
Photo credit: Meagan Stevenson