Photos: ADDAMS FAMILY and CHANGING MINDS at Children's Musical Theater Festival
The 2016 Children's Musical Theater Festival took place July 16-17 in New York City at New York Live Arts. The 6th Annual festival was presented by Broadway Workshop and Project Broadway. The 2016 festival productions included new one act student version of The Addams Family and Changing Minds. Both part of the catalog at Theatrical Rights Worldwide.
The Children's Musical Theater Festival (CMTF) is a nine-day by audition only, performance based theater program for students ages 9-18. CMTF provides the unique opportunity for aspiring young actors to be part of the pilot productions of new works by up-and-coming musical theater writers or new student versions of established musicals. Scroll down for photos of the casts in action! 60 student actors were part of the casts of the two musicals. Cast members came from throughout the United States as well as Canada and France.
The Addams Family was directed by Marc Tumminelli, with choreography by Elena Gutierrez and musical direction by Greg Kenna.
Changing Minds was directed/choreographed by Donald Garverick with musical direction by Luke Williams.
For more information visit: www.BroadwayWorkshop.com or the festivals website - www.cmtfnyc.com

The Addams Family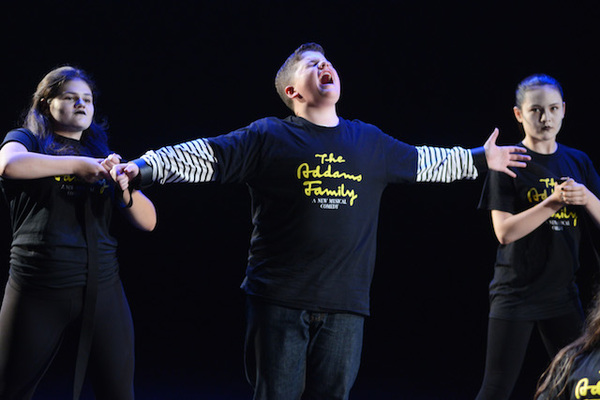 The Addams Family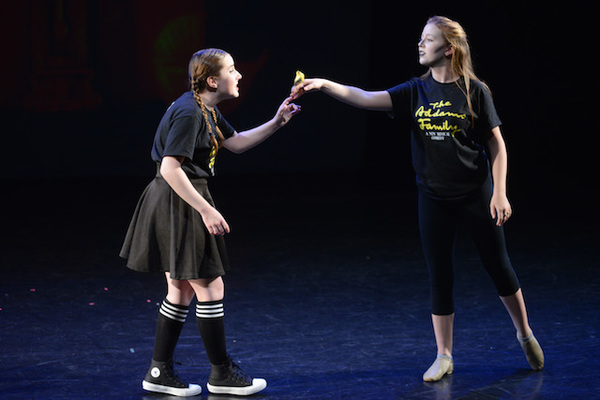 The Addams Family

The Addams Family

The Addams Family

The Addams Family

Changing Minds: The Musical

Changing Minds: The Musical

Changing Minds: The Musical

Changing Minds: The Musical
Photo Credit: Monica Simoes