Photos: AADA Honors Bancroft, Durning and Rowlands
"Legends of the Academy- Class of 2007," presented by The American Academy of Dramatic Arts, took place March 26 at 6:30pm.
The American Academy of Dramatic Arts honored three of its most distinguished alumni, Gena Rowlands, Charles Durning and Anne Bancroft. This special night, taking place at the historical Hudson Theater at 145 West 44th Street, NYC, included a packed house of Academy supporters. From the money raised that evening from ticket sales and donations, AADA will have 3 new scholarship funds that will each be in the namesake of honorees, The Gena Rowlands Scholarship Fund, The Charles Durning Scholarship Fund and The Anne Bancroft Scholarship Fund.
Asprey sponsored the evening with a donation of 3 silver alms engraved awards for each of the honorees. Playbill sponsored the program. Gala Chairman was Sam Gores, the CEO and Chairman of Paradigm, Talent Agency and alumnus of The Academy. Actress, Julie White was the Mistress of Ceremonies. Gina Cassavetes, granddaughter of Gena Rowlands and new alumna of The Academy herself, presented her grandmother her award, Denis Leary ("Rescue Me") presented Mr. Durning with his award and accepting for Ms.  Bancroft was her sister, Phyllis Mallah, who accepted on behalf of her late sister and their entire family. The show was produced by Tony Award-winning Nelle Nugent.
Visit www.aada.org for more information. 
Photos courtesy of Diana Bianchini

AADA Board Member, Michael Gardner (middle) with guest, and AADA Board Member Jolyon Stern
Denis Leary and Sam Gores

Event Producer Nelle Nugent greeting Charles Durning

Gala Chairman Sam Gores with Legends of The Academy Honoree Charles Durning

Gena Rowlands with grandaughter, Gina Cassaevetes and Robert Forrest

Jensen Gores, Charles Durning, Same Gores and guest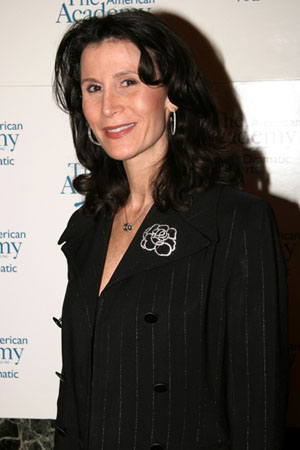 Katherine Oliver, NYC Film Commissioner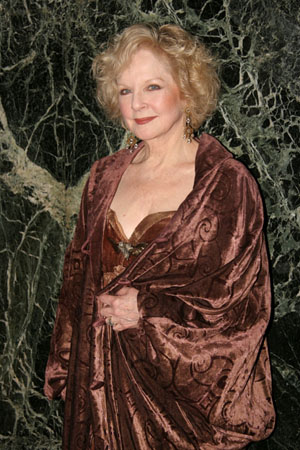 Penny Fuller

Legends of The Academy Honoree Gena Rowlands