Photo Exclusive: George Dvorsky, Dee Hoty, Kathy St. George and More in NSMT's 9 TO 5 - Exclusives!
The award-winning North Shore Theatre (NSMT) presents 9 TO 5: THE MUSICAL, September 25 through October 7 at the North Shore Music Theatre.  BroadwayWorld has an exclusive look at cast below.
This new outrageous musical comedy is based on the hit 1980 movie and features Dolly Parton's original hit title song along with her new Tony Award and Grammy-nominated score. 9 to 5: The Musical is a hilarious story of friendship and revenge in the Rolodex era. Featuring a book by Patricia Resnick (co-writer of the original screenplay), 9 to 5: The Musical tells the story of three unlikely friends who conspire to take control of their company and learn there's nothing they can't do - even in a man's world.
Dee Hoty will star as Violet Newstead, the role created by Lily Tomlin in the hit 1980 film. Joining Dee Hoty in 9 TO 5: THE MUSICAL will be Holly Davis as Judy Bernley (the role created by Jane Fonda) and Shayla Osborn as Doralee Rhodes (the role created by Dolly Parton). NSMT audience favorite George Dvorsky will take a leave from this season's Off-Broadway smash hit Closer than Ever to play Franklin Hart, Jr., the boss you love to hate. Rounding out the featured cast will be popular Elliot Norton and IRNE Award winning actress, Kathy St. George playing Mr. Hart's "administrative eyes, ears, nose, and throat," Roz Keith.
The ensemble features Amy Bodnar, Patrick Boyd, Jermiah Ginn, Derek Hanson, Kevin B. McGlynn, Natalie Newman, Rommel Pierre O'Choa, Sarah M. O'Connor, Peter Romagna, Shannon Lea Smith, Jonathan Stahl, Merrill West, and Toni Elizabeth White
9 to 5: The Musical will be directed and choreographed by Richard Stafford and musical direction will be provided by Mark Hartman. The creative team also includes Philip Witcomb (Scenic Designer), Paula Peasley-Ninestein (Costume Designer), Philip Watson (Lighting Designer), Jessica Paz (Sound Designer), Natalie A. Lynch (Production Stage Manager), Jonathan Stahl (Associate Director Choreographer), Brad Gardner (Assistant Musical Director), and Michael T. Clarkston (Assistant Stage Manager). 9 to 5: The Musical is produced for North Shore Music Theatre by Bill Hanney (Owner/Producer), Arianna Knapp (Artistic Director), and Beth Vasta (Associate Producer).
Tickets for the 9 to 5: The Musical are priced from $40 - $70. Performances are September 25 - October 7, Tue - Thurs at 7:30 pm, Fri & Sat at 8 pm, matinees Wed, Thur, Sat and Sun at 2 pm. For tickets and information call (978) 232-7200, visit www.nsmt.org, or visit the box office in person at 62 Dunham Rd., Beverly, Massachusetts. 9 to 5: The Musical is sponsored by Saelm Five and 92.5 FM The River.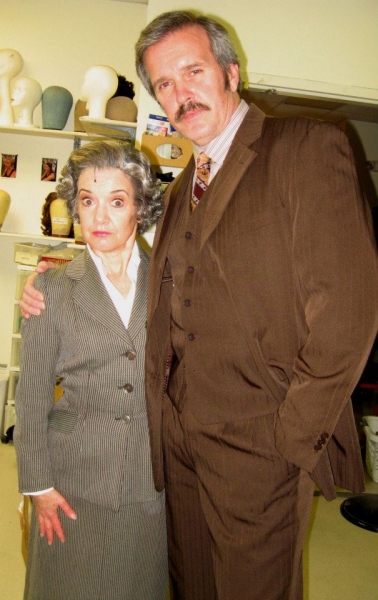 Kathy St. George and George Dvorsky

Shayla Osborn and George Dvorsky

Shayla Osborn, Holly Davis, George Dvorsky, and Dee Hoty

George Dvorsky with Natalie Newman, Toni Elizabeth White, Sarah M. O'Connor and Shannon Lea Smith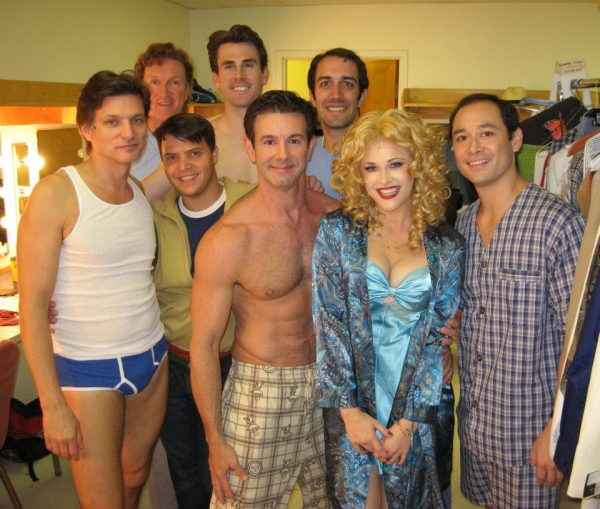 The Boys with Shayla Osborn

George Dvorsky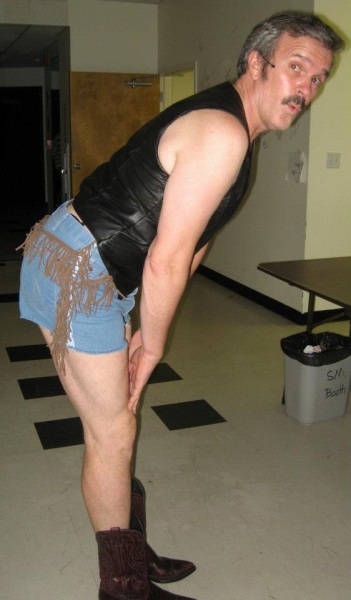 George Dvorsky