Photo Coverage: embrace! Concert for the Matthew Shephard Foundation Backstage and Party
On February 17th,
Michele Helberg
and
Jamie McGonnigal
presented a special one-night-only concert to benefit The Matthew Shepard Foundation. The Matthew Shepard Foundation, founded in December 1998 by Dennis and
Judy She
pard, was established in memory of their 21-year old son, Matthew, who was murdered in an anti-gay hate crime. The Foundation carries out Matthew's legacy by supporting educational projects, activities and documentaries that raise awareness of the issues involving discrimination and diversity. The Foundation's goal is to educate and replace hate with understanding, acceptance and compassion. Visit
www.matthewshepard.org
for more information.
embrace! featured songs which celebrate diversity, inspiration and hope and all proceeds benefited The Matthew Shepard Foundation in its mission to replace hate with understanding.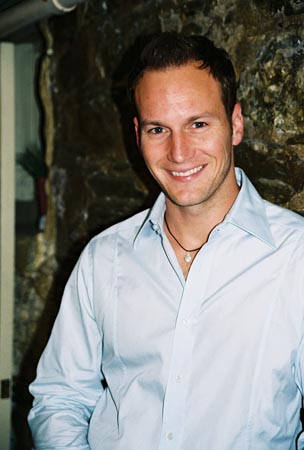 Patrick Wilson (Full Monty, Angels in America and the Phantom of the Opera film)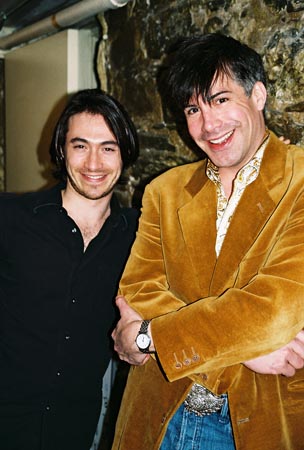 Damien Bassman (drummer for the embrace! Concert) and Bryan Batt (La Cage aux Folles)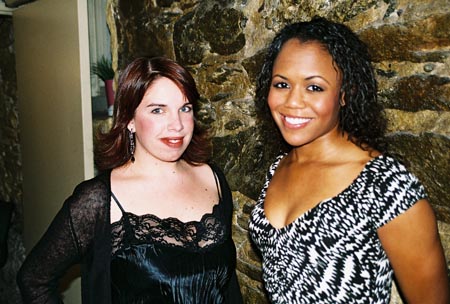 Kate Pazakis (The Sexless Years) and Nikki Renee Daniels (Little Shop, Nine)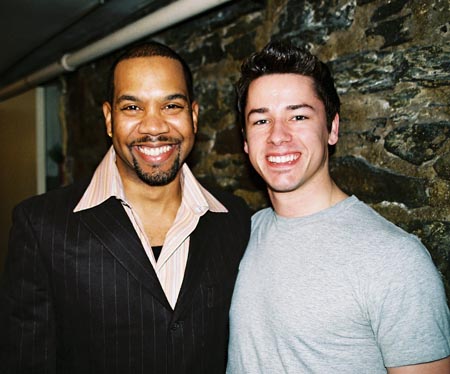 Darius de Haas (Marie Christine) and Adam Fleming (Hairspray, BARE)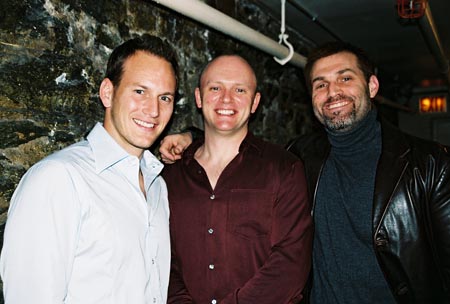 Patrick Wilson, Matt Stocke (The Boy from Oz) and Marc Kudisch (Assassins and upcoming Chitty, Chitty, Bang Bang)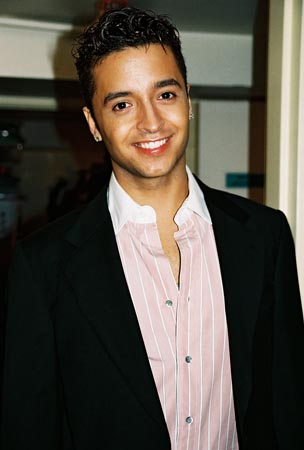 Jai Rodriguez (Queer Eye For The Straight Guy)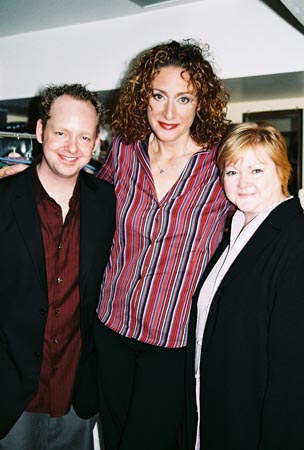 Jamie McGonnigal (Director/Producer), Judy Gold (Comedian, Host for the evening) and Judy Shepard (Executive Director for The Matthew Shepard Foundation)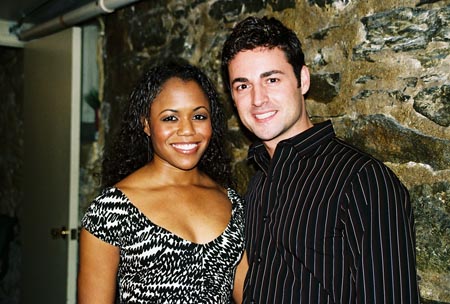 Nikki Renee Daniels and Max von Essen (The Baker's Wife, Dance of the Vampires)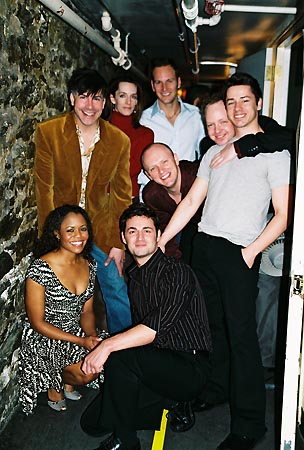 Bryan Batt, Julia Murney (upcoming Lennon), Patrick Wilson, Jamie McGonnigal, Adam Fleming, Matt Stocke, Nikki Renee Daniels and Max von Essen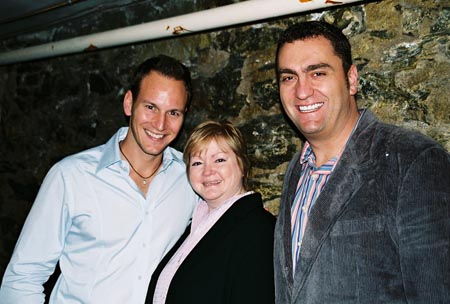 Patrick Wilson, Judy Shepard and Christopher Maluck (Matthew Shepard Foundation)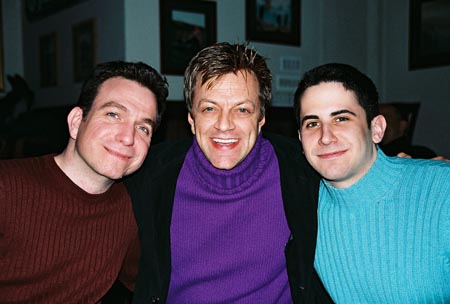 BroadwayWorld.com's Eddie Varley, Jim Caruso and Robert Diamond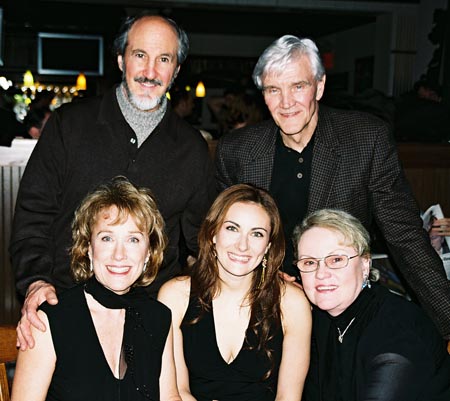 Laura Benanti (Nine, Into the Woods) with mother Linda (left) and stepfather Sal Benanti (above) along with family friends Maureen and David Canary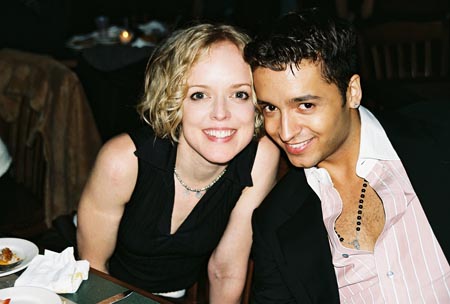 Nancy Anderson (Wonderful Town, Kiss Me, Kate) and Jai Rodriguez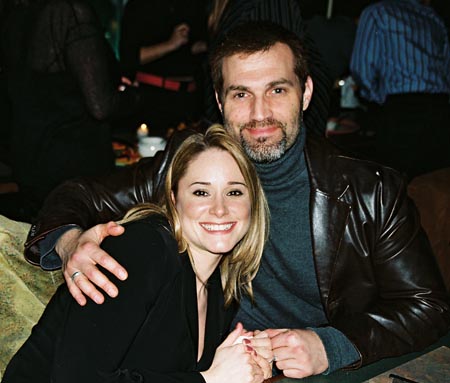 Tina Maddigan (Mamma Mia!) and Marc Kudisch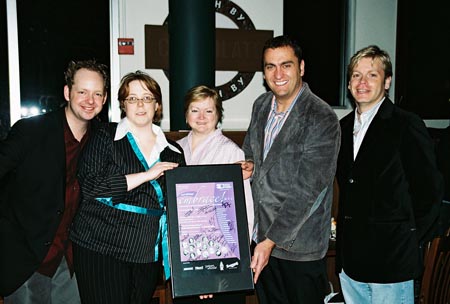 Jamie McGonnigal and Michele Helberg (Co-Producer) presenting Judy Shepard with a signed poster from the evening's fund raiser, Christopher Maluck and Andrew Tweedie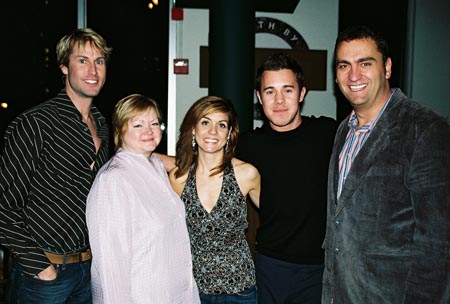 Robb MacArthur (Bravo TV's Boy Meet Boy), Judy Shepard, Randi Driscoll (whose song, "What Matters" has raised more than $40K for The Matthew Shepard Foundation), Wes Culwell (Bravo TV's Boy Meet Boy) and Christopher Maluck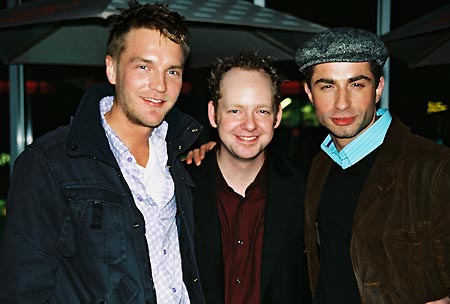 Will Wikle (CBS TV's Big Brother), Jamie McGonnigal and Michael Lucas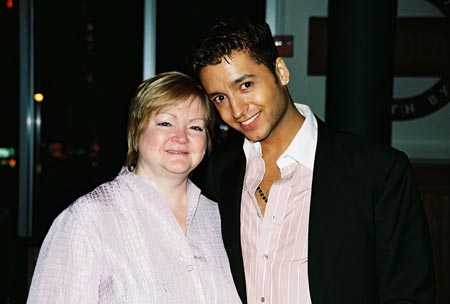 Judy Shepard and Jai Rodriguez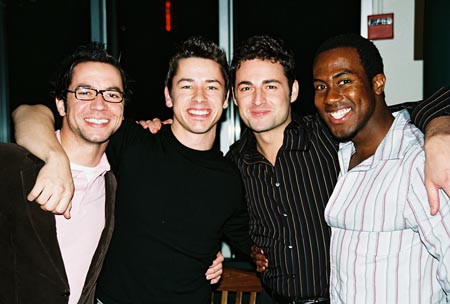 Scott Allgauer, Adam Fleming, Max von Essen and Rashad Naylor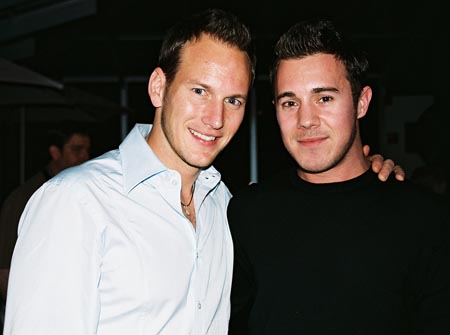 Patrick Wilson and Wes Culwell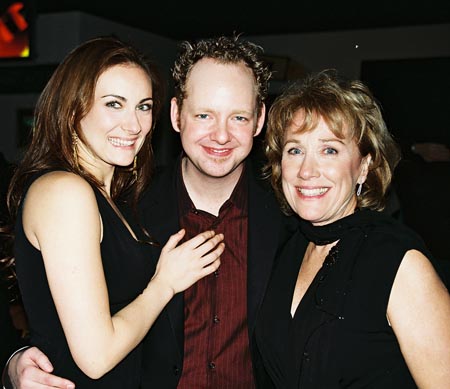 Laura Benanti, Jamie McGonnigal and Linda Benanti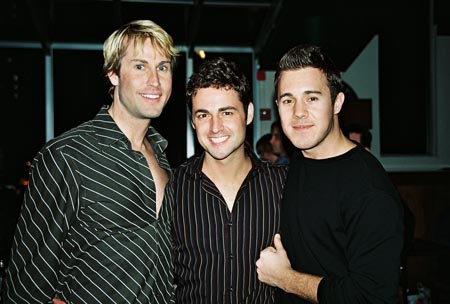 Robb MacArthur, Max von Essen and Wes Culwell
Related Articles