Photo Coverage: WorkShop Theater Benefit Featuring Irwin, HAIR, and More
In honor of WorkShop Theater Company's 15th Anniversary Season, Tony Award winner Bill Irwin, members of both the Original and Broadway-Bound casts of HAIR - including two-time Tony Award nominee André de Shields and Heather MacRae, - along with New York's finest new vaudeville and burlesque acts and WorkShop Company artists, performed live to benefit WorkShop Theater on Monday, October 27, 7:00 PM at the Zipper Factory.Stars of stage and screen participated in an evening of songs, scenes and vaudeville in a Very Special Edition of Vaudeville Nouveau, the WorkShop's successful late-night variety show, now it's its second year. In addition to the headliners, producer/creators Richard Kent Green and Nelson Lugo also hosted Vaudeville Nouveau's own stars, beautiful burlesquer Rubie Fizz, Ravi The Scorpion Mystic and master juggler Sean Blue, along with the singing talents of WorkShop Company Artists Annie Chadwick, Gerrianne Raphael and Joanie Schumacher. WorkShop Theater Company actors performed scenes from new plays of the WorkShop's 2008/2009 15th Anniversary Main Stage Season/ Pre-Show entertainment was provided by the "Rare and Ridiculous" Annie Lebeaux. Also from performing from HAIR were Debbie Andrews, Joe Butler, Robert Camuto, Zenobia Conkerite, Kathy Nixon, Bruce Eyster, JoAnn Harris, Ula Hedwig, Marjorie LiPari, Natalie Mosco, Robert I. Rubinsky, Mary Seymour Williams, Lady Helena Walquer.
Founded in 1994 as The 42nd Street Workshop, the WorkShop Theater Company is home to 160 professional member playwrights, actors and directors. The WorkShop Theater Company's mission is to provide a creative home where playwrights, directors and actors can develop their projects with a supportive community of peers, from inspiration to finished production. WorkShop writer/actor Natalie Mosco (HAIR original cast) wrote and stars in A BRUSH WITH GEORGIA O'KEEFFE, which is currently playing off-Broadway; in the past 18 months, two other productions, originally developed at the WorkShop, went on to off-Broadway runs: THE JAZZ AGE, by Alan Knee and THE DEVIL & BILLY MARKHAM, by Shel Silverstein. The WorkShop also originally developed the play which became the film FINDING NEVERLAND. For further information please log-on to www.workshoptheater.org.
Photos by Peter James Zielinski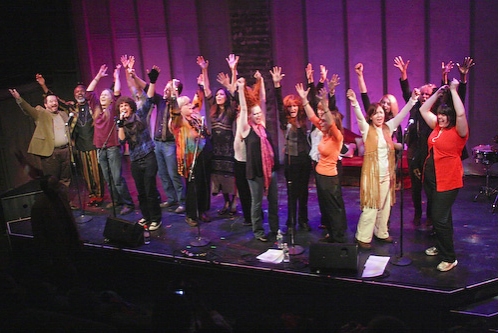 HAIR cast members (including Original Broadway and Public Theater Central Park casts)

André de Shields

Heather MacRae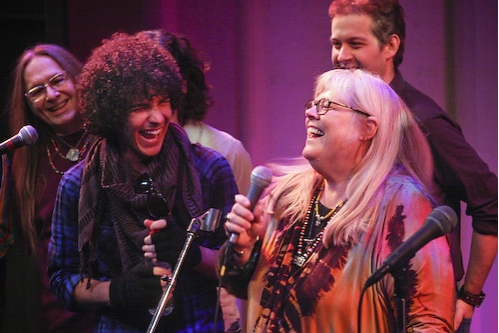 John Moauro, Heather MacRae; rear Bruce Eyster, Paris Remillard, and Andrew Kober

Heather MacRae, Natalie Mosco, Ula Hedwig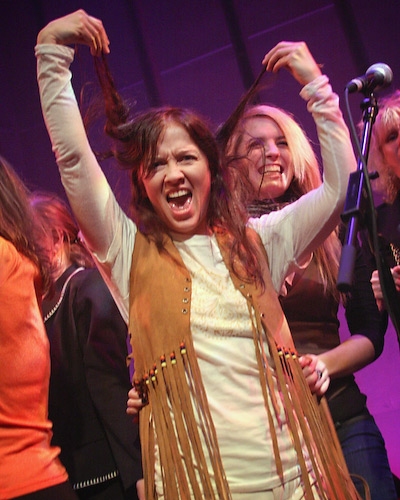 Debbie Andrews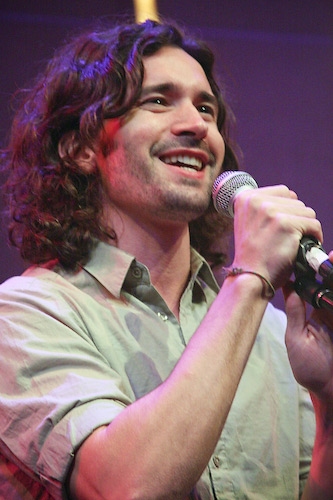 Paris Remillard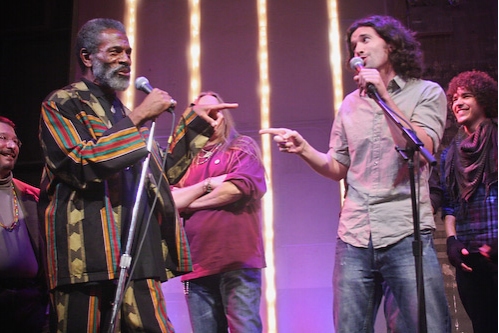 André de Shields and Paris Remillard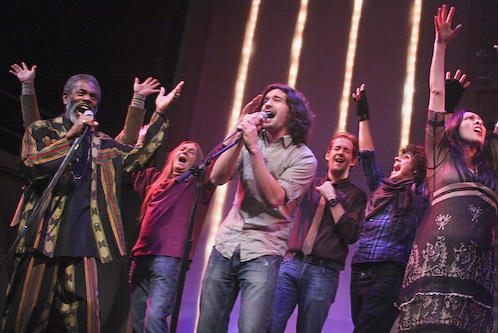 André de Shields, Bruce Eyster, Paris Remillard, Andrew Kober, John Moauro, and Natalie Mosco

André de Shields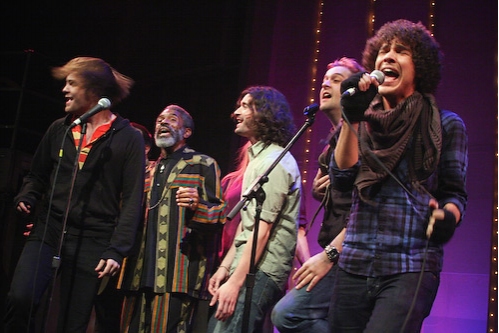 Theo Stockman, André de Shields, Paris Remillard, Andrew Kober, and John Moauro

André de Shields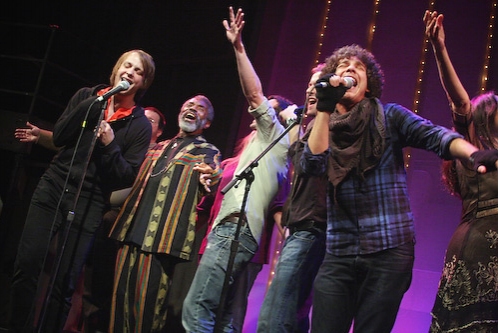 Theo Stockman, Robert Camuto, André de Shields, Paris Remillard, Andrew Kober, and John Moauro

André de Shields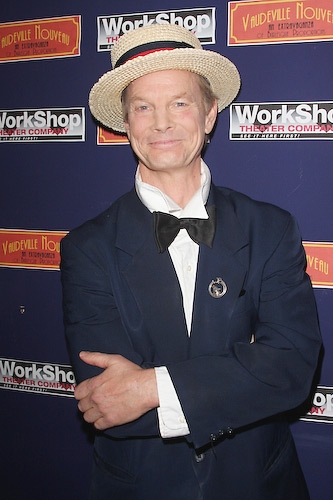 Bill Irwin

David Pincus, Managing Director WorkShop Theater Company; Rene Petrofes, Board Member; Bill Irwin; Mitchell Bernstein, Board member; Bruce Berkman, Board member; Front: Left " Nelson Lugo (co-host) and Richard Kent Green, Producing Director

John Moauro, Kacie Sheik, and Andrew Kober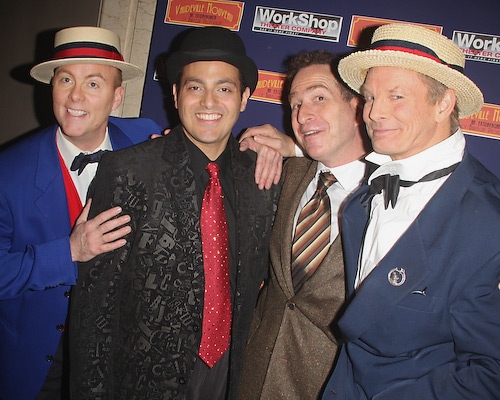 Richard Kent Green, Nelson Lugo, David Pincus and Bill Irwin

André de Shields

Michael Lavine (Musical Director for HAIR medley), Heather MacRae, and André de Shields

Andrew Kober, Kacie Sheik, Theo Stockman, Paris Remillard, Michael Lavine, John Moauro, and Tommar Wilson
Related Articles
As an Equity actor, Peter is photographing the industry from the inside out. He has performed in numerous shows regionally, sung a duet with Richard (read more...)