Photo Coverage: Theatres Around the World Will Celebrate Leonard Bernstein at 100
The Leonard Bernstein Office today announced "Leonard Bernstein at 100," a two-year global celebration of the life and career of the 20th century cultural giant, featuring more than 1,000 events on six continents. A kickoff at The John F. Kennedy Center for the Performing Arts on Friday, September 22, 2017 will officially launch the celebrations which continue worldwide through the end of August 2019.
The announcement at Lincoln Center for the Performing Arts in New York was hosted by film and television actor Alec Baldwin, who is also the radio broadcast host of the New York Philharmonic, Bernstein's orchestra for many years. Jamie Bernstein, Alexander Bernsteinand Nina Bernstein Simmons spoke about their father's legacy. Joining them to celebrate Bernstein's contributions were Yannick Nézet-Séguin, Principal Conductor of The Philadelphia Orchestra and Music Director Designate of The Metropolitan Opera; celebrated actress Whoopi Goldberg, who spoke of Bernstein's humanitarian work and social activism; and rising soprano Julia Bullock, who paid tribute to Bernstein the composer with a performance of Bernstein songs, accompanied on the piano by Michael Barrett.
Leonard Bernstein's range of accomplishments was uniquely broad; in the new millennium, his legacy resonates more than ever. "Leonard Bernstein at 100" will celebrate the career of this monumental artist by focusing on four pillars of Bernstein's legacy: his work as a Composer; Conductor; Educator; and Activist/Humanitarian.
"'Leonard Bernstein at 100' will explore my father's legacy from every angle - and that's a lot of angles," Jamie Bernstein said. "I'm thrilled to be part of this once-in-a-lifetime opportunity to connect his multiple achievements to the 21st century, as well as introduce his legacy to new generations."
Festive performances and events will take place in U.S. cities Bernstein held dear to his heart - New York, Boston, Philadelphia, Washington D. C., Los Angeles, San Francisco - and in additional cities such as Austin, Atlanta, Houston, Tucson, and many others.
Bernstein was a man of the globe, and so there will be major events in London, Paris, Berlin, Vienna, Prague, Rome, Budapest, and Warsaw, as well as in Japan, China, India, Brazil, Australia, South Africa and Israel - and the list goes on. (For more complete listings, visit LeonardBernstein.com/news/calendar.)
Several documentary films are in the making, covering a broad range of topics in Bernstein's life. His musicals will receive revivals throughout the world, including a worldwide tour of the acclaimed BB Promotion's West Side Story; productions of Wonderful Town in Germany and Austria; and performances of Mass in London, Paris, Los Angeles, Glasgow, and Austin. Bernstein's opera A Quiet Place will be presented in Vienna and Budapest, among other cities.
In addition, the Grammy Museum is preparing a major Leonard Bernstein exhibition - including artifacts from his composing studio (on loan from Indiana University's Jacobs School of Music) - which will travel over two years to cities across the United States.
The Leonard Bernstein Collection in the Music Division of the Library of Congress, contains close to 400,000 letters, manuscripts, photographs, and more. Currently, about 1,400 items from the collection are available online, but the Library is in the process of digitizing thousands of additional items from the collection - including, for the first time, musical sketches - which will be added to the site and made widely available for researchers and scholars.
The Leonard Bernstein Memory Project is a growing collection of Bernstein-related memories from around the world. Fans and friends of Bernstein are invited to contribute their reminiscences on the newly renovated Centennial website. (For more information, visit LeonardBernstein.com/memories.)
Photo Credit: Jennifer Broski


Jamie Bernstein, Alexander Bernstein, Nina Bernstein
Alec Baldwin
Alec Baldwin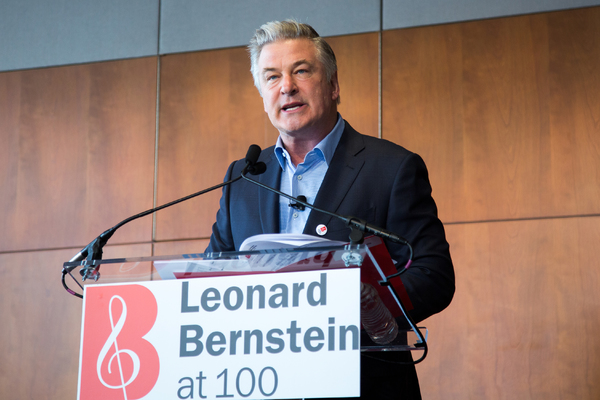 Alec Baldwin
Jamie Bernstein
Jamie Bernstein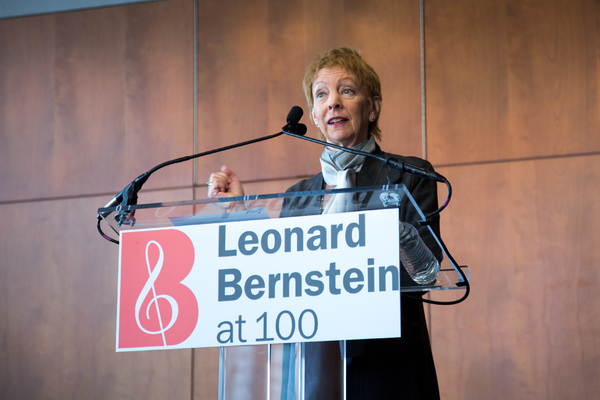 Jamie Bernstein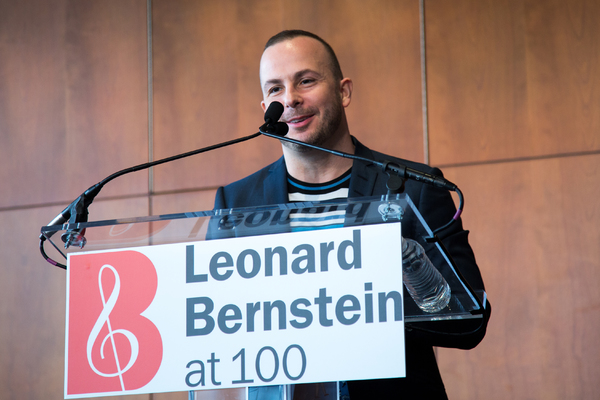 Yannick Nezet-Seguin
Yannick Nezet-Seguin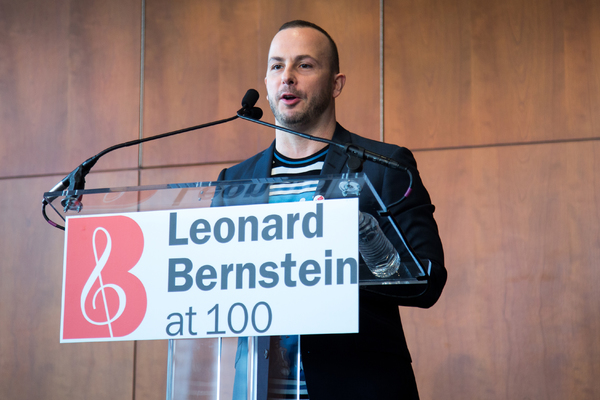 Yannick Nezet-Seguin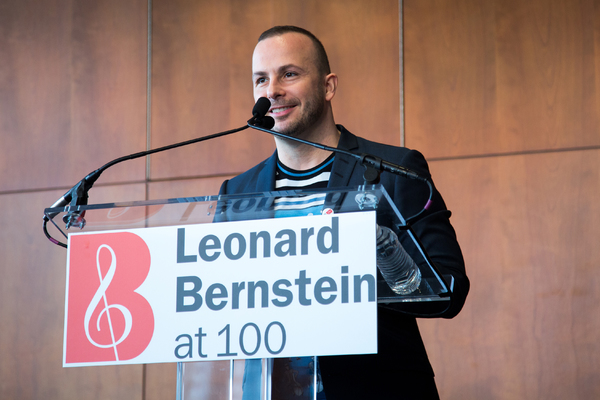 Yannick Nezet-Seguin
Alec Baldwin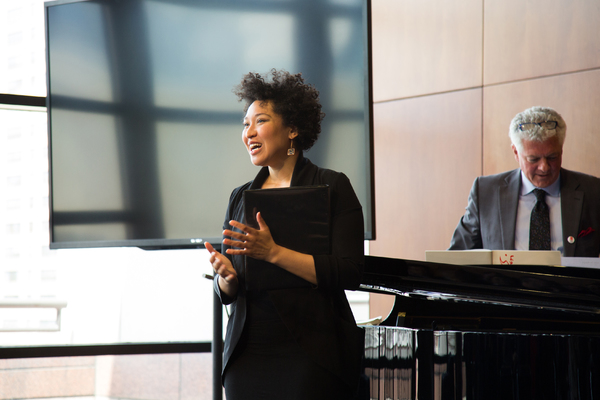 Julia Bullock
Julia Bullock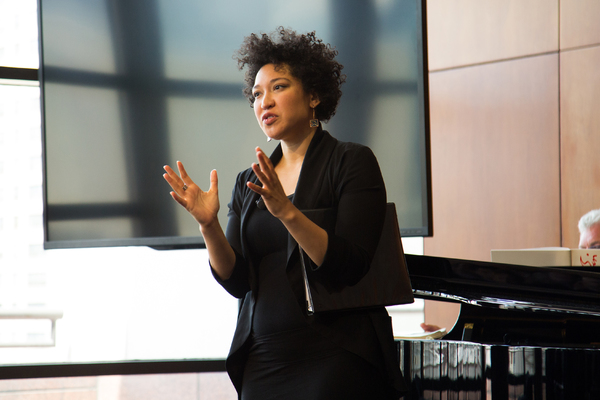 Julia Bullock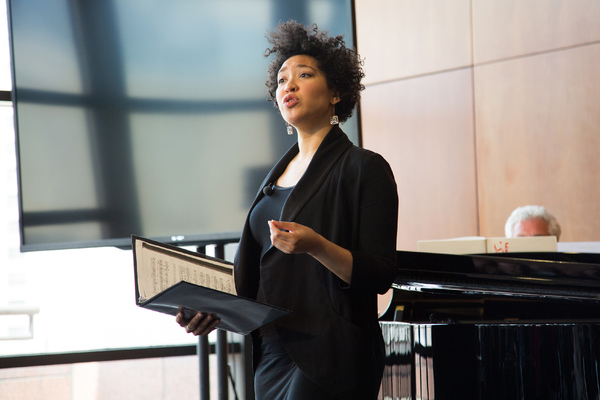 Julia Bullock
Whoopi Goldberg
Whoopi Goldberg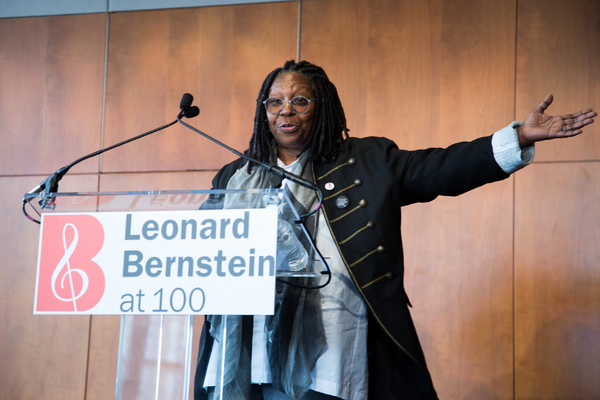 Whoopi Goldberg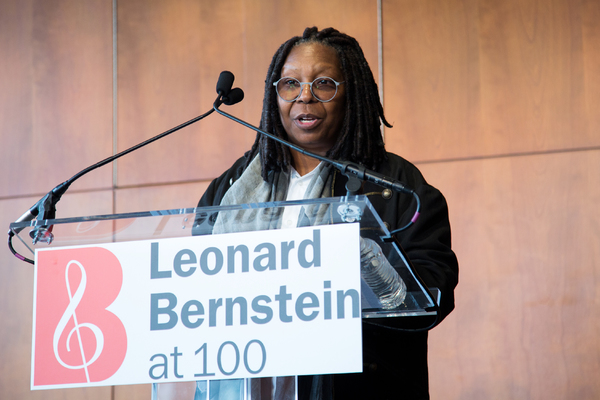 Whoopi Goldberg
Whoopi Goldberg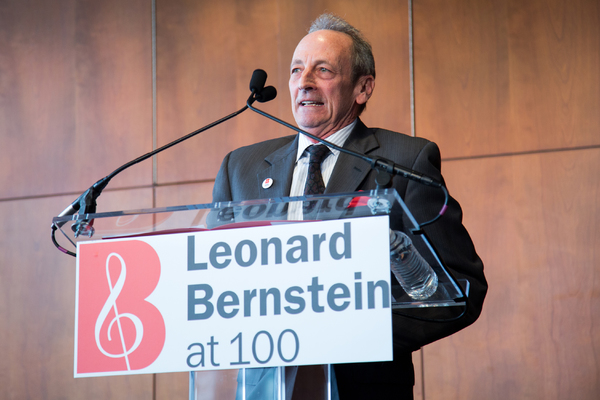 Alexander Bernstein
Alexander Bernstein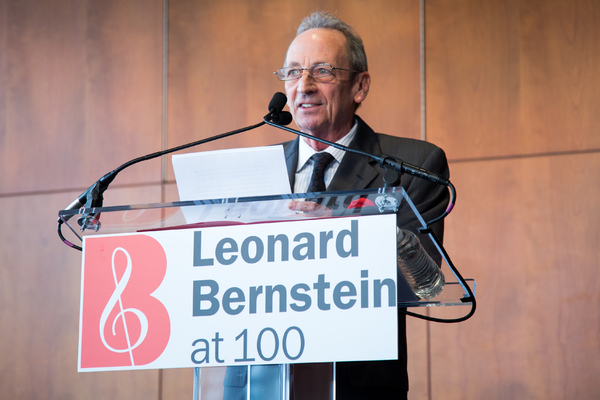 Alexander Bernstein
Nina Bernstein
Nina Bernstein
Nina Bernstein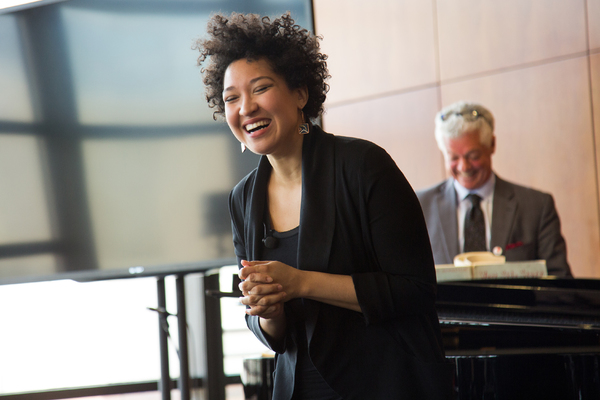 Julia Bullock
Alec Baldwin
,
Jamie Bernstein
,
Alexander Bernstein
, Yannick Nezet-Seguin, Nina Bernstein, Julia Bullock