Photo Coverage: The New York Pops Presents A CHARLIE BROWN CHRISTMAS, with John Bolton!
Yesterday, December 20, in Stern Auditorium/Perelman Stage, Carnegie Hall's Weill Music Institute presented A CHARLIE BROWN CHRISTMAS in a special holiday Family Concert with
The New York Pops and Music Director Steven Reineke. This staged concert version of the iconic television special brought the whole Peanuts gang to life through original choreography by director/choreographer Liza Gennaro, as performed by dancers from New York Theatre Ballet. Returning to The New York Pops Family Concert this season, Broadway actor John Bolton (Spamalot, Contact, Titanic) narrated the classic Christmas tale, with additional characters voiced by students from TADA! Youth Theater. Judith Clurman's Essential Voices USA will join The New York Pops to perform Vince Guaraldi's memorable score.
The New York Pops is the largest independent pops orchestra in the United States, and the only professional symphonic orchestra in New York City specializing in popular music. Under the leadership of dynamic Music Director and Conductor Steven Reineke, The New York Pops continues to re-imagine orchestral pops music. The orchestra performs an annual subscription series and birthday gala at Carnegie Hall. The New York Pops is dedicated to lifelong learning, and through its PopsEd programs collaborates with public schools, community organizations, children's hospitals and senior centers throughout the five boroughs of New York City. PopsEd allows thousands of New Yorkers of all ages and backgrounds to participate in fully customizable music programs that blend traditional education with pure fun. Visit www.newyorkpops.org for more information. Follow The New York Pops on Facebook (facebook.com/newyorkpops) and Twitter (@newyorkpops).
Photo Credit: Genevieve Rafter Keddy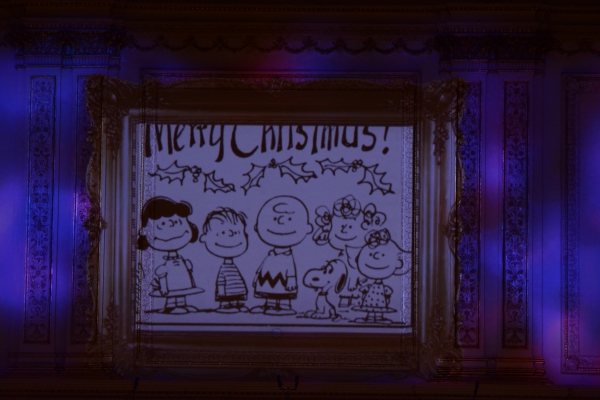 A Charlie Brown Christmas at Carnegie Hall

Steven Reineke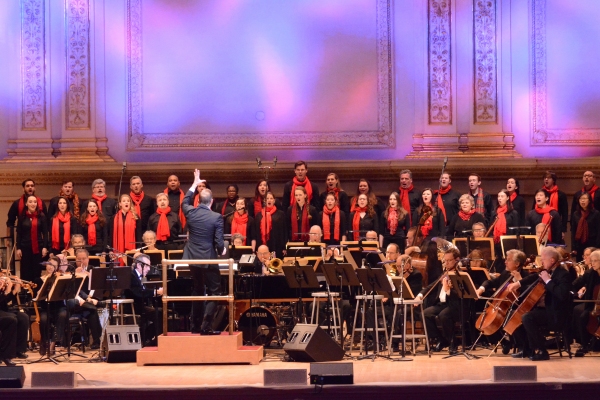 Steven Reineke, The New York Pops and Essential Voices USA

The New York Theatre Ballet

The New York Theatre Ballet

The New York Theatre Ballet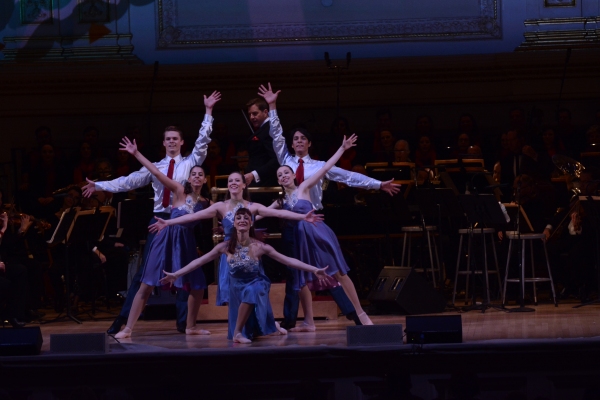 Steven Reinke and The New York Theatre Ballet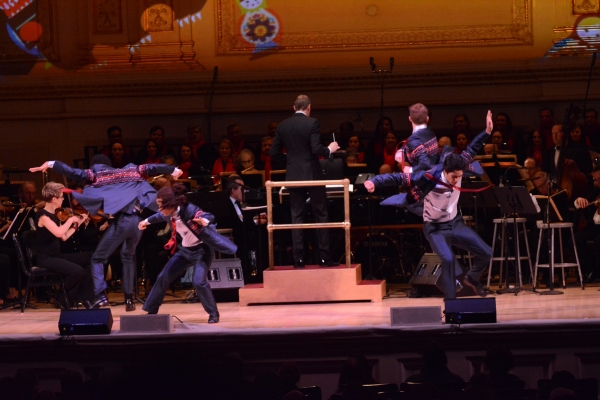 Steven Reineke and The New York Theatre Ballet

Steve Reineke and The New York Theatre Ballet

John Bolton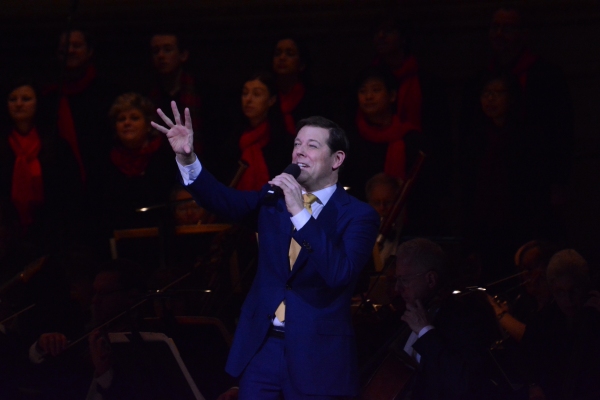 John Bolton

John Bolton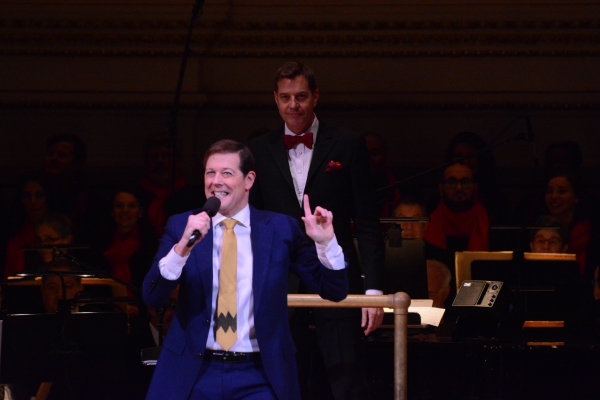 John Bolton and Steven Reineke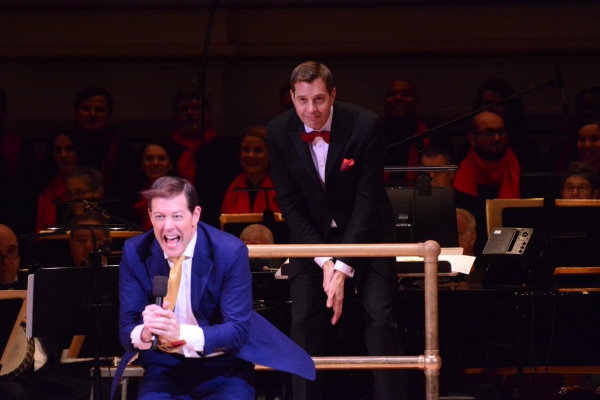 John Bolton and Steven Reineke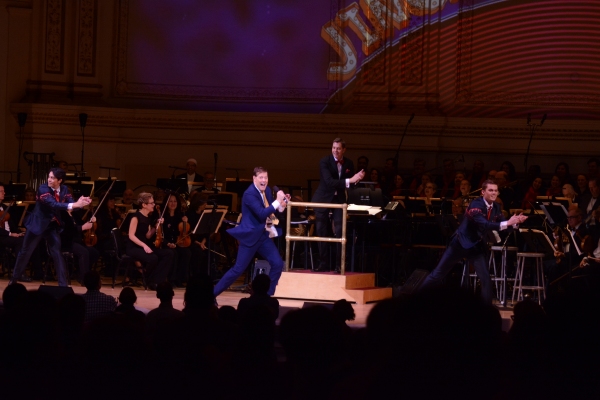 John Bolton, Steven Reineke and The New York Theatre Ballet

Joshua Andino-Nieto

Michael Wells and Joshua Andino-Nietro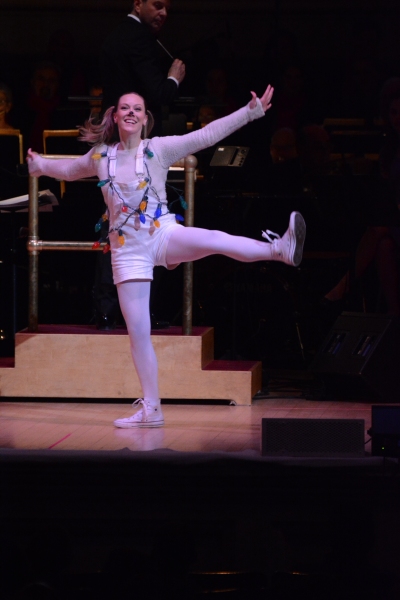 Elena Zahlmann

Michael Wells and Elena Zahlmann

Alexis Branagan, Giulia Faria, Carmella Lauer and Mayu Oguri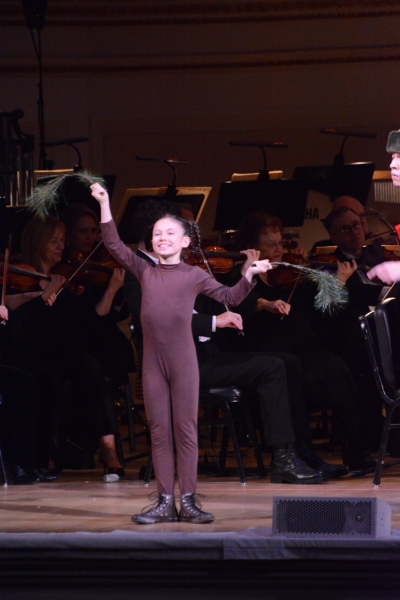 Finley McElhinney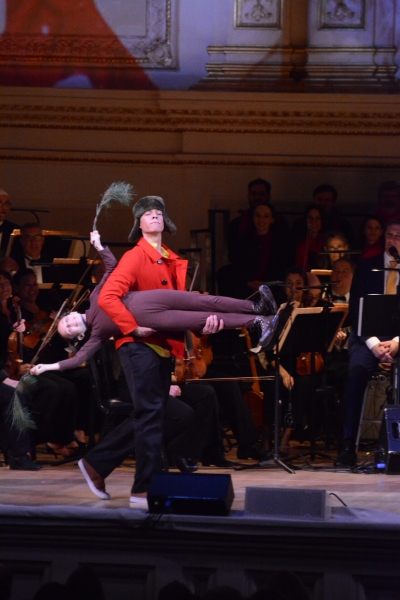 Joshua Andino-Nieto and Finley McElhinney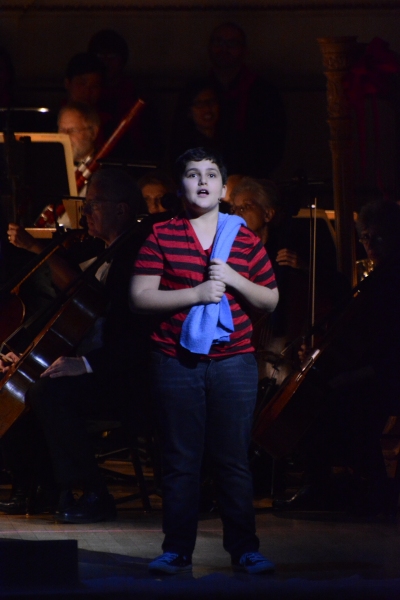 Michael Sanchez

John Bolton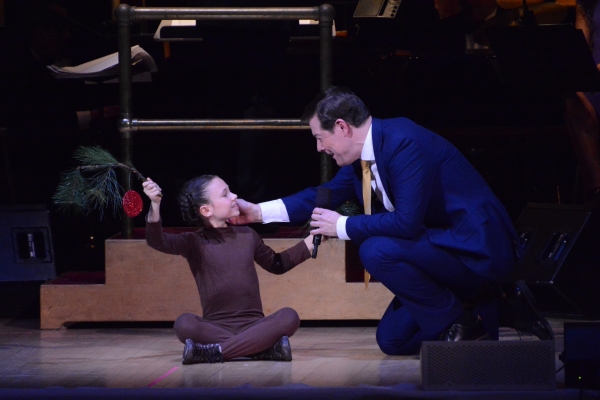 Finley McElhinney and John Bolton

Finley McElhinney

The New York Theatre Ballet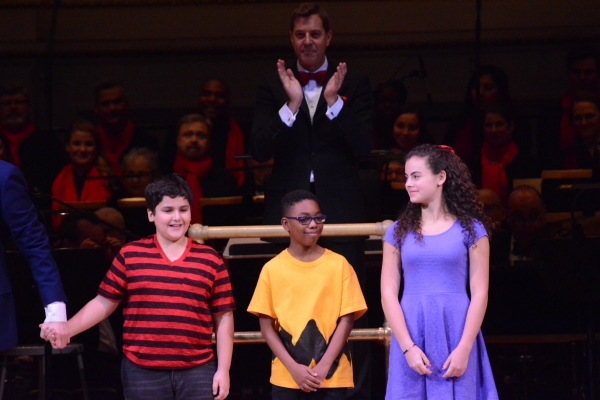 From TADA! Youth Theatre-Michael Sanchez, AJ Walker and Samantha Pohly

John Bolton and members of The New York Theatre Ballet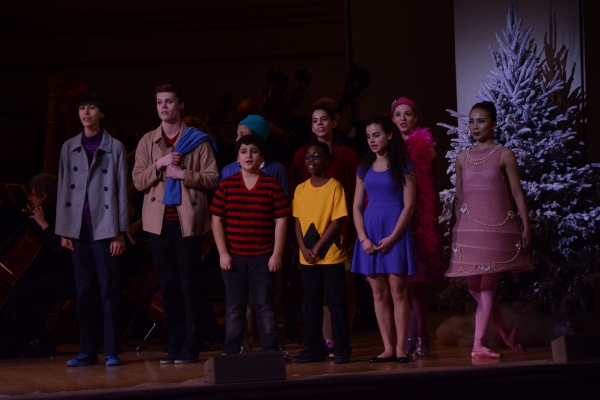 Members of The New York Theatre Ballet and TADA! Youth Theatre

Steven Reineke, John Bolton, The New York Pops, Essential Voices USA, The New York Theatre Ballet and TADA! Youth Theater

Santa Claus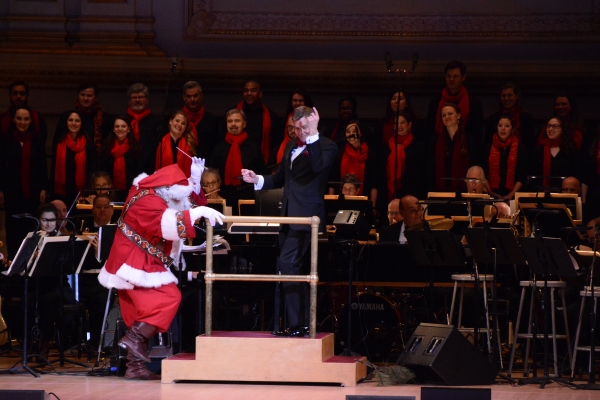 Santa Claus and Steven Reineke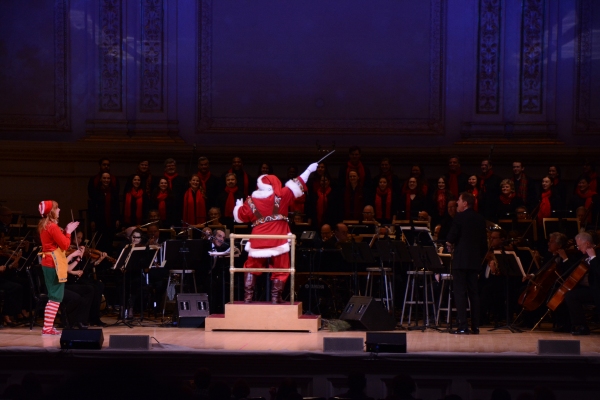 Sprinkles, Santa Claus and Steven Reineke

Santa Claus and Steven Reineke

John Bolton, Sprinkles and Santa Claus

John Bolton with Joshua Andino-Nieto, Amanda Treiber, Finley McElhinney, Elena Zahlmann and Michael Wells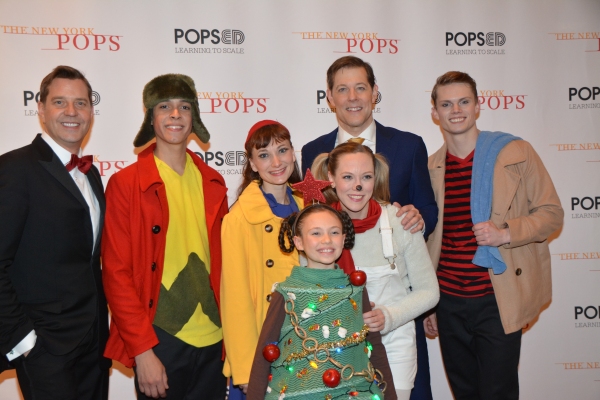 Steven Reineke and John Bolton with Joshua Andino-Nieto, Amanda Treiber, Finley McElhinney, Elena Zahlmann and Michael Wells

Steven Reineke and John Bolton with members of New York Theatre Ballet-Joshua Andino-Nieto, Michael Wells, Amanda Treiber, Benjamin Levine, Elena Zahlmann, Izzy Hanson-Johnston, Finley McElhinney, Alexis Branagan, Mayu Oguri, Carmella Lauer, Giulia Faria, Coco Monroe and Victor Rosario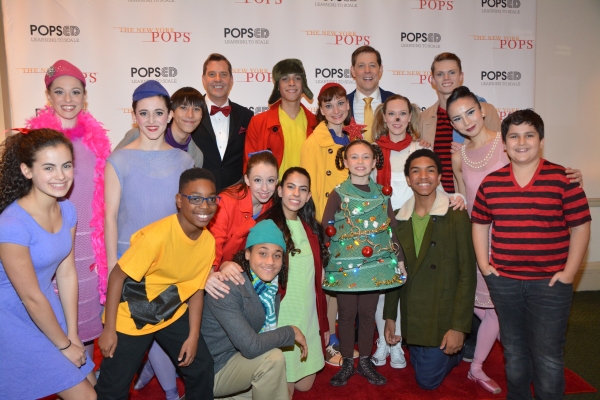 Steven Reineke and John Bolton with members of New York Theatre Ballet-Joshua Andino-Nieto, Michael Wells, Amanda Treiber, Benjamin Levine, Elena Zahlmann, Izzy Hanson-Johnston, Finley McElhinney, Alexis Branagan, Mayu Oguri, Carmella Lauer, Giulia Faria, Coco Monroe and Victor Rosario and members of TADA! Youth Theater-AJ Walker, Samantha Pohly and Michael Sanchez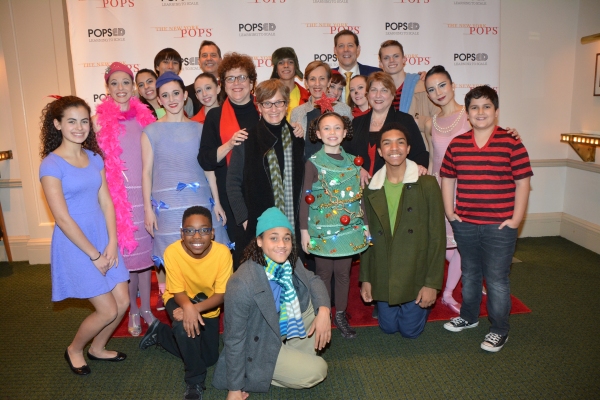 Steven Reineke, Judith Clurman, John Bolton, Diana Byer and Liza Gennaro with members of New York Theatre Ballet-Joshua Andino-Nieto, Michael Wells, Amanda Treiber, Benjamin Levine, Elena Zahlmann, Izzy Hanson-Johnston, Finley McElhinney, Alexis Branagan, Mayu Oguri, Carmella Lauer, Giulia Faria, Coco Monroe and Victor Rosario and members of TADA! Youth Theater-AJ Walker, Samantha Pohly and Michael Sanchez

Amanda Treiber, Samantha Pohly, Joshua Andino-Nieto, AJ Walker, Michael Wells and Michael Sanchez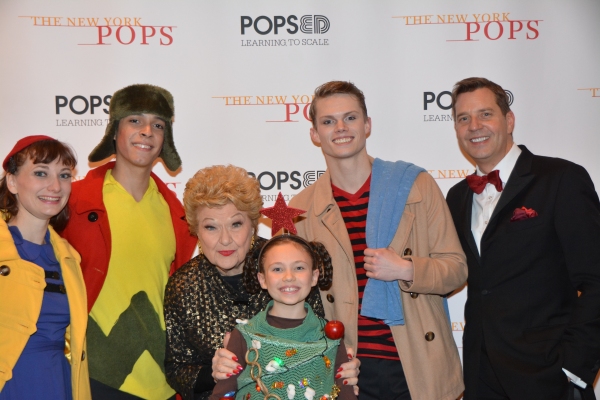 Amanda Treiber, Joshua Andino-Nieto, Marilyn Maye, Finley McElhinney, Michael Wells and Steven Reineke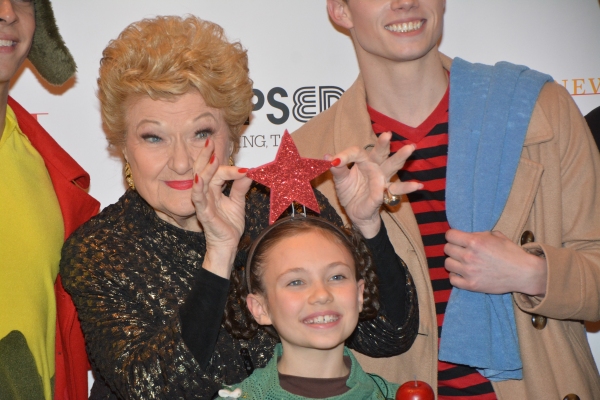 Marilyn Maye and Finley McElhinney

Amanda Treiber, Joshua Andino-Nieto, Marilyn Maye, Finley McElhinney, Michael Wells, Steven Reineke and John Bolton

Judith Clurman and John Bolton with members of Essential Voices USA-Cecilia Oh, Michael Douris, Brian Lundy, Maria Becvar, Gertjan Meijer, Lori Zeglarski

Judith Clurman and John Bolton