Photo Coverage: The GLSEN ZANNA, DON'T! Benefit Concert
The off-Broadway hit, ZANNA DON'T was performed for one night only on Tuesday, February 3rd at 7:30 PM. at the Theatre at St. Peters Church (619 Lexington Ave at 54th St.) to benefit GLSEN, the Gay, Lesbian and Straight Education Network.
Back from the award winning original cast were: Amanda Ryan Paige (Great American Trailer Park Musical; Chess Actors Fund Concert) as Candy, Enrico Rodriguez (Rent; Big) as Mike and Shelley Thomas (Brooklyn; Chess Actors Fund Concert) as Kate.
Also performing were Michael Kadin Craig (Altar Boyz St. Louis Rep) previously announced as Steve, plus Katrina Rose Dideriksen (Jerry Springer the Opera) as Roberta, Troy Valjean Rucker (Jesus Christ Superstar Nat'l tour) as Arvin, and Marty Thomas (Xanadu, Wicked and Mr. Broadway 2008) as Zanna.
The concert was co-Directed by Jen Waldman and Steve Pacek with Music Direction by Rich Silverstein. The Zanna Don't concert was produced by Bryan Guffey, Griffin Parsons and Mike Cruz and all proceeds benefit GLSEN.
Zanna Don't, the 2003 off-Broadway hit penned by Tim Acito (with additional music and lyrics by Alexander Dinelaris), won the Lucille Lortel Award for Best New Musical and a GLAAD Media Award for Outstanding New York Theater Production. Zanna Don't also received four Drama Desk Award Nominations (Musical, Book, Music and Lyrics) and an Outer Critics Circle Award Nomination for Outstanding New Musical.
GLSEN, the Gay, Lesbian and Straight Education Network, is the leading national education organization focused on ensuring safe schools for all students. Established nationally in 1995, GLSEN envisions a world in which every child learns to respect and accept all people, regardless of sexual orientation or gender identity/expression.
For more information on GLSEN's educational resources, public policy agenda, student organizing programs, research, public education or development initiatives, visit www.glsen.org.
Photos by Genevieve Rafter Keddy

Mike Cruz (Producer) and Griffin Parsons (Producer) start the show

Michael Kadin Craig (Steve) and Marty Thomas (Zanna)

Marty Thomas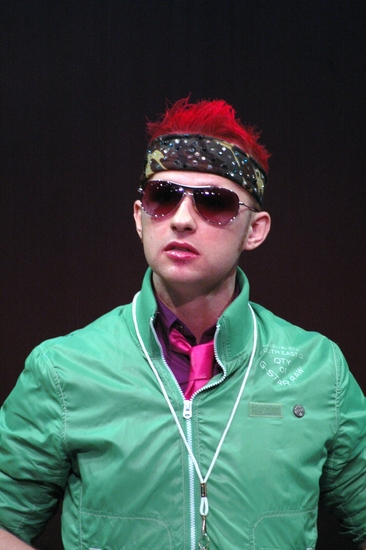 Marty Thomas

Katrina Rose Dideriksen (Roberta)

Marty Thomas (Zanna), Steve Pacek (Tank) , Amanda Ryan Paige (Candi), and Troy Valjean Rucker (Buck)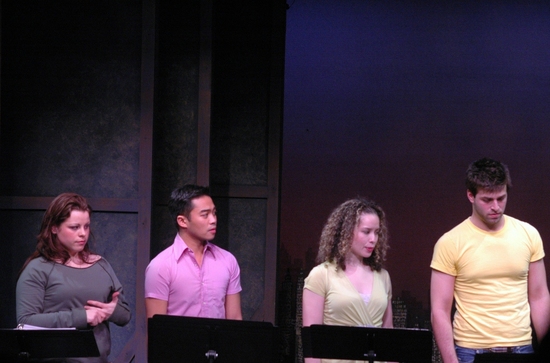 Katrina Rose Dideriksen (Roberta), Enrico Rodriguez (Mike), Shelley Thomas (Kate), and Michael Kadin Craig (Steve)

Amanda Ryan Paige and Troy Valjean Rucker

Steve Pacek

Marty Thomas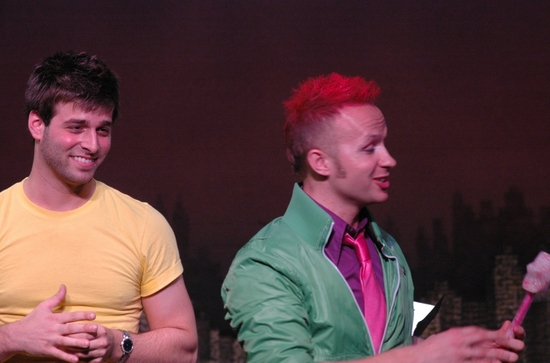 Michael Kadin Craig and Marty Thomas

Marty Thomas has a big hug for director Jen Waldman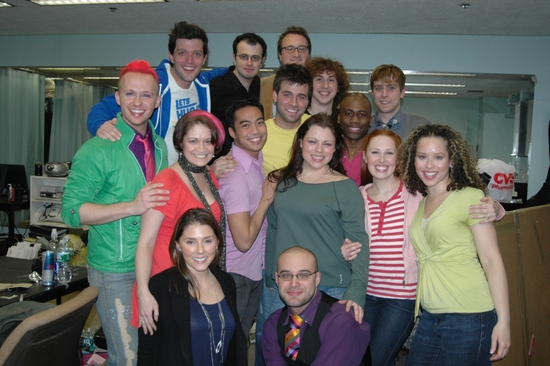 The Cast and Crew -Jen Waldman, Mike Cruz, Marty Thomas, Rachel Maier (Stage Manager), Enrico Rodriguez, Katrina Rose Dideriksen, Amanda Ryan Paige, Shelley Thomas, Michael Kadin Craig, Troy Valjean Rucker, Steve Pacek, Rich Silverstein (Musical Director, Pianist) Griffin Parsons(Producer), Daniel Seth (Assisant to the directors), Paul O'Toole (Assistant Stage Manager)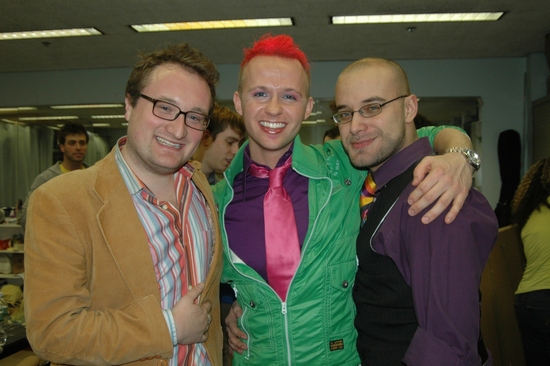 Griffin Parsons, Marty Thomas, Mike Cruz

Griffin Parsons, Marty Thomas, Mike Cruz, and Jen Waldman (Director)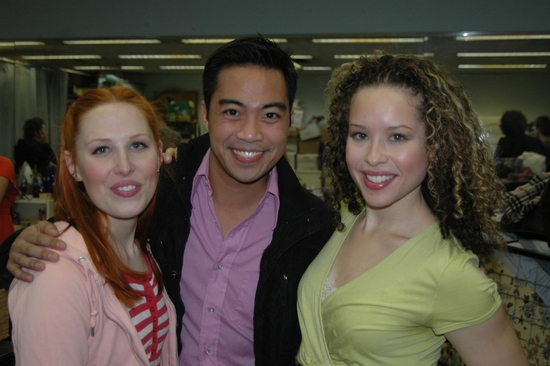 Original Cast Members from the Off Broadway Production of Zanna, Don't! Amanda Ryan Paige, Enrico Rodriguez, and Shelley Thomas

Robb Sapp
Related Articles