Photo Coverage: The Actors Fund Special Campaign Benefit
On Tuesday, November 11, 2009, Stewart F. Lane and Bonnie Comley opened their home to a group of prominent New York philanthropists for a cocktail party in support of The Actors Fund Special Campaign Responding to Essential and Evolving Needs.
The evening was co-hosted by David Hyde Pierce. David Hyde Pierce is a Tony and Emmy Award-winning actor, best-known for his role as Dr. Niles Crane in Frasier, for which he was nominated for an Emmy Award for Best Supporting Actor and won four times. He recently completed a starring role in the Broadway show Accent of Youth, and previously appeared in Spamalot and Curtains. Mr. Pierce won a Drama Desk Award for his performance in Spamalot in 2005 and both a Tony Award and a Drama Desk Award for his performance in Curtains in 2007. Also, in attendance were Tony Award winner, Tony Walton and Drama Desk Winner, Charles Busch.
Stewart F. Lane, a four time Tony winner started the evening by saying, "Bonnie, David and I agreed to host this event because we recognize the importance of the arts, its impact on the economy and the essential human services provided by The Actors Fund. We have an opportunity to transform an organization that is the backbone of the entertainment community and we hope you will join us. The Actors Fund has come a long way in recent years and it's quite a compliment to the Fund's Board of Trustees and management that they seek to do more for this essential and important community. They have recently launched a $12.5 million fundraising effort to significantly enhance its current endowment, immediately improve and expand its key programs, as well as strengthen its emergency financial assistance fund. This effort will provide the resources needed to help more entertainment professionals each year and, in turn, provide our city and country."
David Hyde Pierce responded with ," Many of us have heard the moving stories of people helped by The Actors Fund - people who are challenged to make ends meet because of unforeseen medical conditions, natural and human disasters, low wages, and expensive living costs. There are so many more stories we could share with you - stories of people securing affordable and supportive residences, finding free or low-cost medical care, obtaining financial assistance to make ends meet, and receiving counseling and crisis intervention. The Actors Fund ensures that those who dedicate themselves professionally to the arts have the support they need to continue their creative work. Personally, I have joined this effort to make sure my colleagues have the assistance they need during difficult times. The leadership of The Actors Fund has worked hard over the last few months to lay the groundwork, build the leadership team, and secure much-appreciated early support for a successful effort."
Executive Director of The Actors Fund, Joe Benincasa, said, "The Actors Fund is rated as one of the best performing human services organizations, in fact it's in the elite Four Star Category as rated by Charity Navigator, the premier rating organization. So we know the money we raise will be spent directly serving this important community. I have the privilege of sharing with you our good news. As of this evening, with a few recent gifts received, we have raised more than $8.2 million from 50 gifts! We are well on our way to reaching our goal by April 12, 2010 at which time we will celebrate the successful conclusion at our Campaign Gala. "
For more information of the Actors Fund or the Actors Fund Special Fund Responding to Essential and Evolving Needs, please see www.actorsfund.org.
Photo Credit: K. Doran for Rob Rich

David Hyde Pierce, Stewart Lane, Bonnie Comley and Charles Busch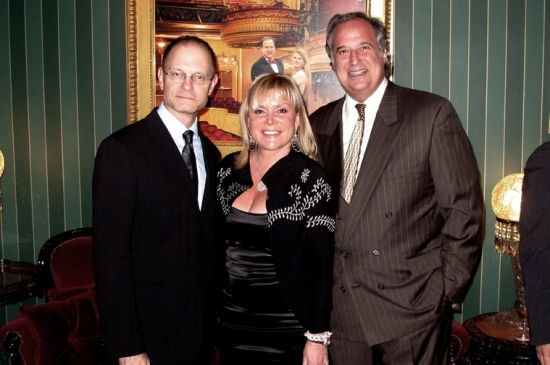 David Hyde Pierce, Wendy Federman and Stewart Lane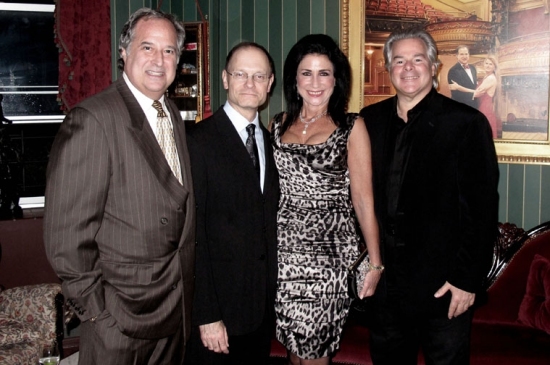 Stewart Lane, David Hyde Pierce, Donna Soloway and Dick Soloway

David Hyde Pierce, Suzanne Toback and Joe Benincasa

Shari Adler, David Hyde Pierce and Kathy Ferguson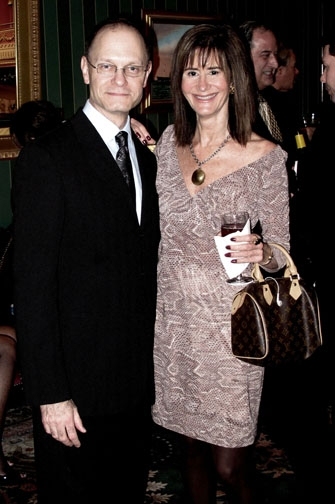 David Hyde Pierce and Lee Fryd

Jen Walton, David Hyde Pierce, Georgia Warmer and Tony Walton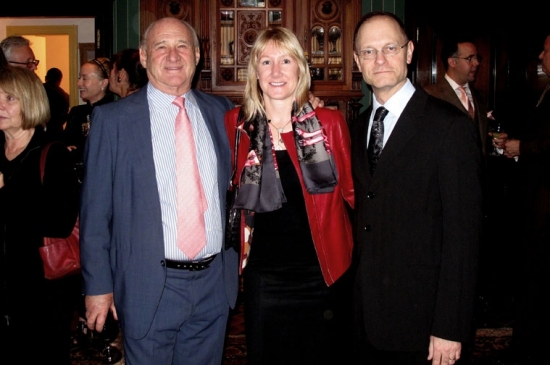 Bob Borchardt, Julie Steamer and David Hyde Pierce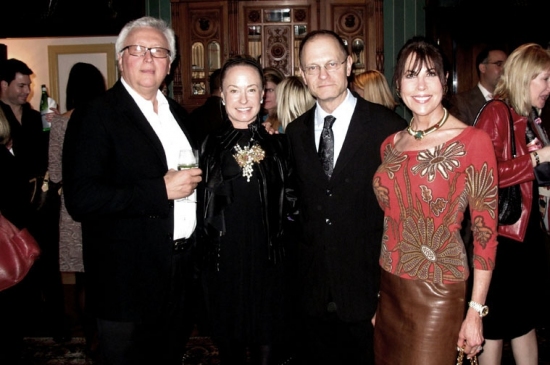 Dominic D'Alevia, Robin Cofer, David Hyde Pierce and Lauren Day Roberts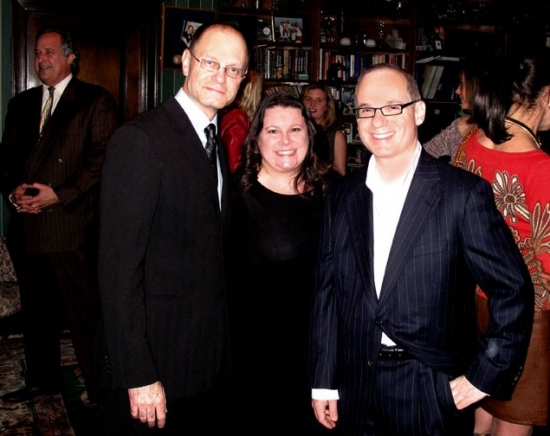 David Hyde Pierce, Carol Crespo and Lee Harris (I)

David Hyde Pierce, Jan Turen, Stewart Lane and Ed Turen

Stewart Lane, Lenny Lane, Leah Lane, Frankie Lane and Bonnie Comley
---
Shop BroadwayWorld

Shop this season's new musicals! Get dressed up for a night at the theatre, or just a night at home, with merch from some of Broadway's biggest hits including SOME LIKE IT HOT, KIMBERLY AKIMBO, and more!
---
Related Stories