Photo Coverage: THE MYSTERY OF EDWIN DROOD Cast Celebrates Chita Rivera's Birthday!
The Mystery of Edwin Drood is playing a limited engagement at Studio 54 (254 West 54th Street) through March 10th, 2013. The original end date was February 10th, 2013. Just yesterday, the cast celebrated the birthday of Broadway legend and cast member Chita Rivera, and BroadwayWorld was there for the celebration. Check out coverage below!
Directed by
Scott Ellis
,
The Mystery of Edwin Drood
features choreography by
Warren Carlyle
and music direction by
Paul Gemignan
i. The design team includes
Anna Louizos
(sets),
William Ivey
Long (costumes),
Brian Nason
(lighting),
Tony Meola
(sound) and
Paul Huntley
(hair & wigs).
The Mystery Of Edwin Drood stars Stephanie J. Block (Edwin Drood), Will Chase (John Jasper), Gregg Edelman (Reverend Mr. Crisparkle), Jim Norton (Chairman) and Chita Rivera (Princess Puffer) with Andy Karl (Neville Landless), Jessie Mueller (Helena Landless), Betsy Wolfe (Rosa Bud), Nicholas Barasch (Deputy), Peter Benson (Bazzard), Robert Creighton (Durdles), Alison Cimmet, Nick Corley, Janine DiVita, Jenifer Foote, Justin Greer, Shannon Lewis, Spencer Plachy, Kiira Schmidt, Eric Sciotto, Jim Walton.
THE MYSTERY OF EDWIN DROOD makes its first-ever return to Broadway since winning the Tony "Triple Crown" (Best Musical, Best Book, and Best Score)! Take a trip back in time to a Victorian music hall where a rowdy ensemble of actors mounts a staging of Charles Dickens' unfinished novel. Everyone on stage is a suspect in the murder of young Edwin Drood, and it's up to youto choose the killer! Is it John Jasper, Edwin's protective but slightly maniacal uncle? Rosa Bud, his reluctant betrothed? The debauched Princess Puffer? Each performance ends differently, depending on what the audience decides!
Photo Credit: Jennifer Broski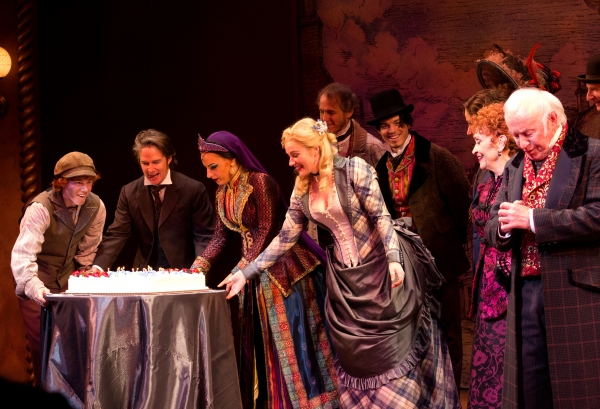 Nicholas Barasch, Peter Benson, Jessie Mueller, Betsy Wolfe, Chita Rivera, Jim Norton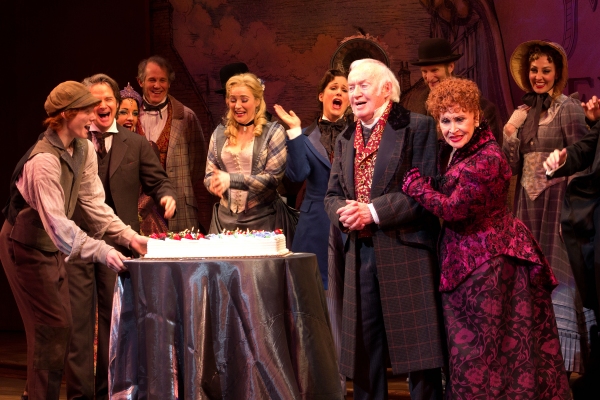 Nicholas Barasch, Peter Benson, Jessie Mueller, Betsy Wolfe, Stephanie J. Block, Jim Norton, Chita Rivera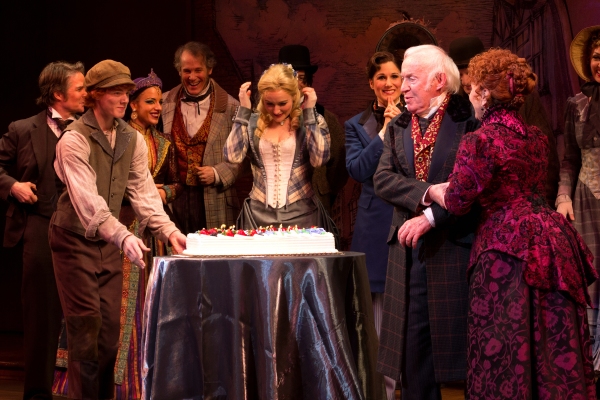 Nicholas Barasch, Peter Benson, Jessie Mueller, Betsy Wolfe, Stephanie J. Block, Jim Norton, Chita Rivera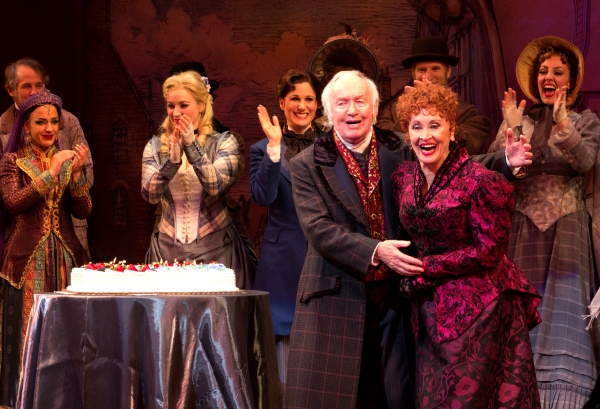 Jessie Mueller, Betsy Wolfe, Stephanie J. Block, Jim Norton, Chita Rivera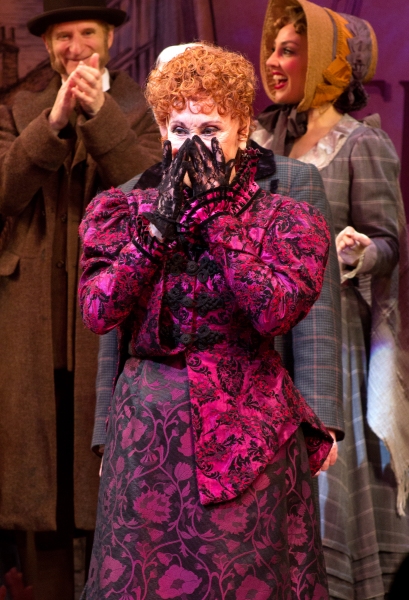 Chita Rivera

Chita Rivera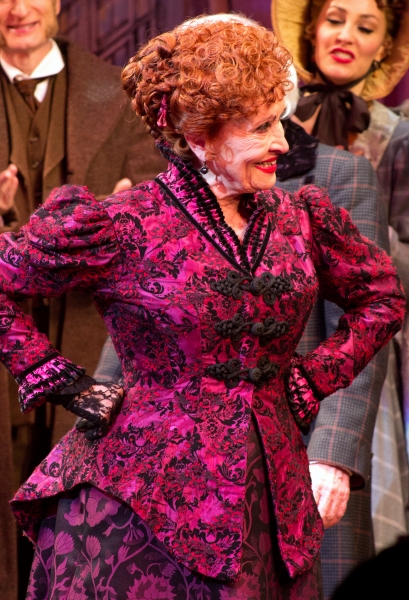 Chita Rivera

Chita Rivera and the cast of The Mystery of Edwin Drood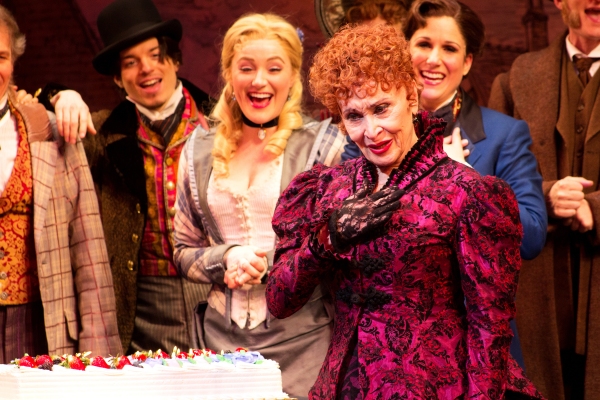 Chita Rivera and the cast of The Mystery of Edwin Drood

Chita Rivera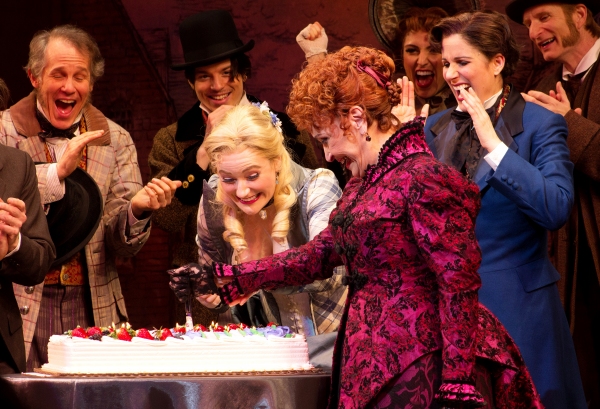 Chita Rivera and the cast of The Mystery of Edwin Drood

Chita Rivera and the cast of The Mystery of Edwin Drood

Chita Rivera and the cast of The Mystery of Edwin Drood

Chita Rivera and the cast of The Mystery of Edwin Drood

Chita Rivera and the cast of The Mystery of Edwin Drood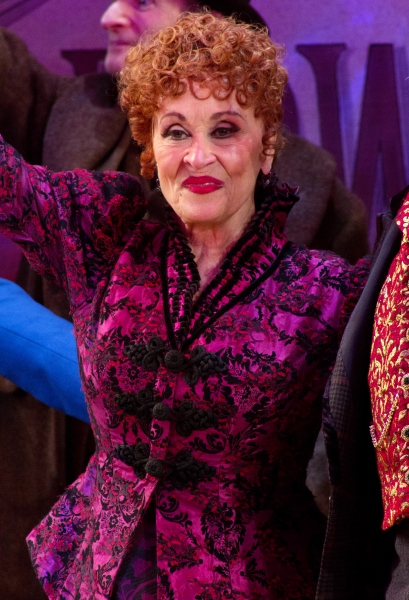 Chita Rivera