Click Here for More Articles on THE FRONT PAGE
Photo Coverage: THE FRONT PAGE Company Takes Opening Night Bows!
The Front Page, Ben Hecht and Charles MacArthur's classic 1928 comedy set in the world of the Chicago newspaper business, just had its official opening performance at the Broadhurst Theatre (235 W. 44th Street). BroadwayWorld brings you photos from the curtain call below!
Directed by three-time Tony Award-winner Jack O'Brien, The Front Page features one of the most astonishing ensembles ever assembled for the Broadway stage, including Nathan Lane,John Slattery, John Goodman, Jefferson Mays, Holland Taylor, Sherie Rene Scott, and Robert Morse, along with Dylan Baker, Patricia Conolly, Halley Feiffer, Dann Florek, John Magaro,Danny Mastrogiorgio, Christopher McDonald, David Pittu, Joey Slotnick, Lewis J. Stadlen,Micah Stock, and Clarke Thorell.
The press room of Chicago's Criminal Courts Building is buzzing with reporters covering the story of an escaped prisoner. When star reporter Hildy Johnson (Slattery) accidentally discovers the runaway convict, he and his editor Walter Burns (Lane) conspire to hide the man from the other reporters, while they chase the biggest scoop of their careers.
The Front Page premiered on August 14, 1928 at the Times Square Theatre, in a production staged by George S. Kaufman. The play was heralded for its rapid-fire dialogue written by former newspapermen Hecht and MacArthur, and was one of four stunning and unprecedented hits in a row in the early career of its producer, the legendary JEd Harris.
Often cited as the greatest play ever written about the newspaper business, The Front Page has also been a hit on screen. A 1931 film version starred Adolphe Menjou as Walter Burns and Pat O'Brien as Hildy Johnson. The 1940 film adaptation, His Girl Friday, starring Cary Grant as Walter Burns and Rosalind Russell as a now-female Hildy Johnson, is considered one of the classics of the screwball comedy genre, and in 1993 was selected by the Library of Congress for preservation in the National Film Registry.
Photo Credit: Walter McBride


Theatre Marquee

Theatre Marquee

Theatre Marquee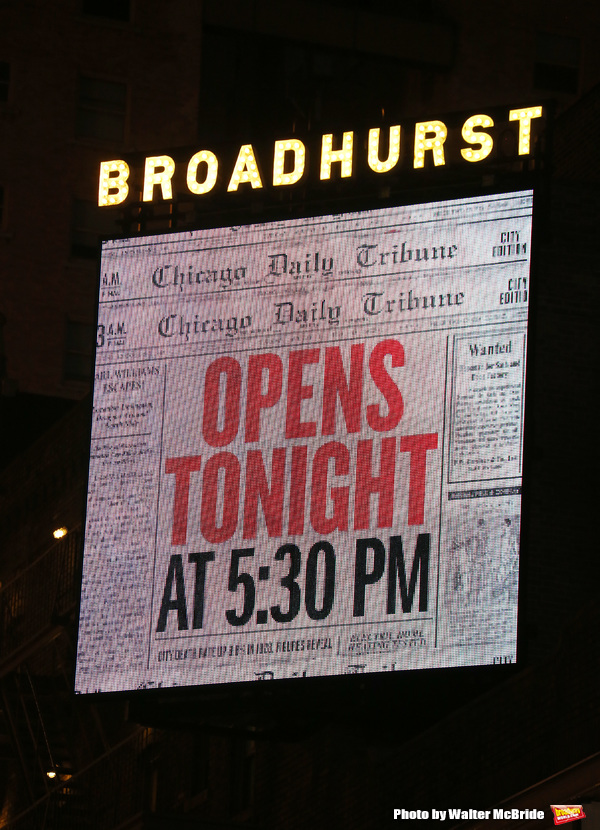 Theatre Marquee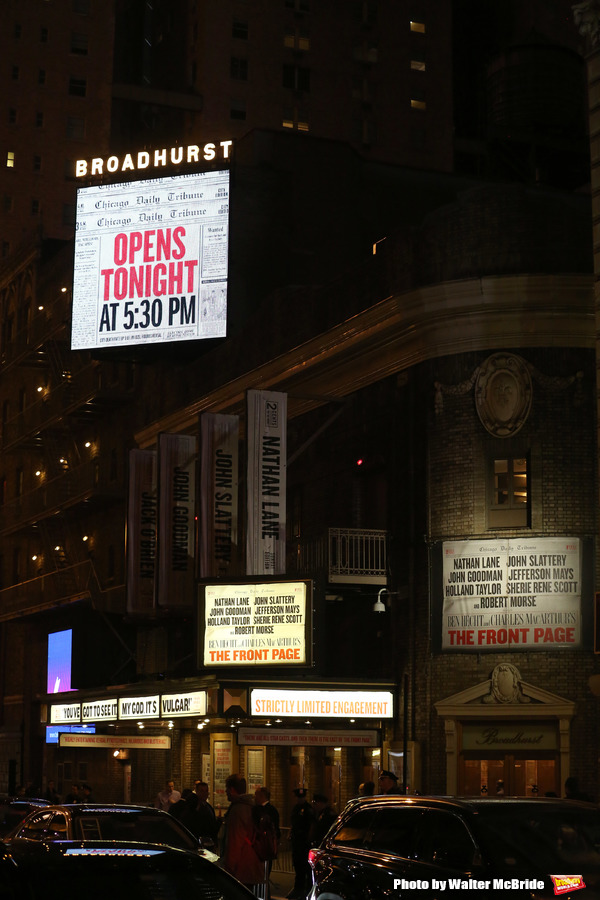 Theatre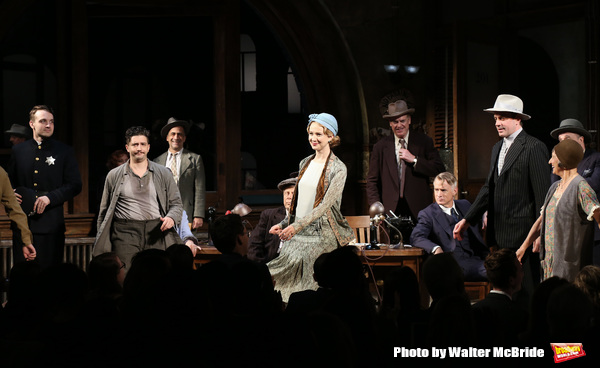 The cast

The cast

Holland Taylor, David Pittu, Danny Mastrogiorgio and Christopher McDonald

Holland Taylor, David Pittu, Danny Mastrogiorgio and Christopher McDonald

Danny Mastrogiorgio and Christopher McDonald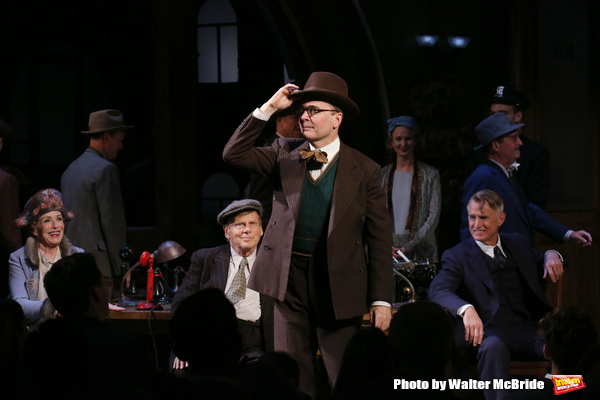 Holland Taylor, Robert Morse, Jefferson Mays and John Slattery

Holland Taylor

Holland Taylor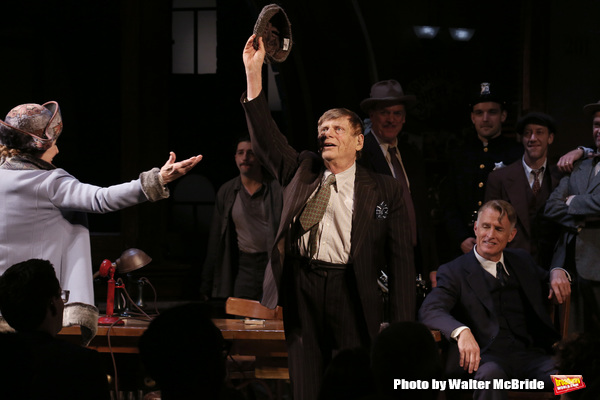 Robert Morse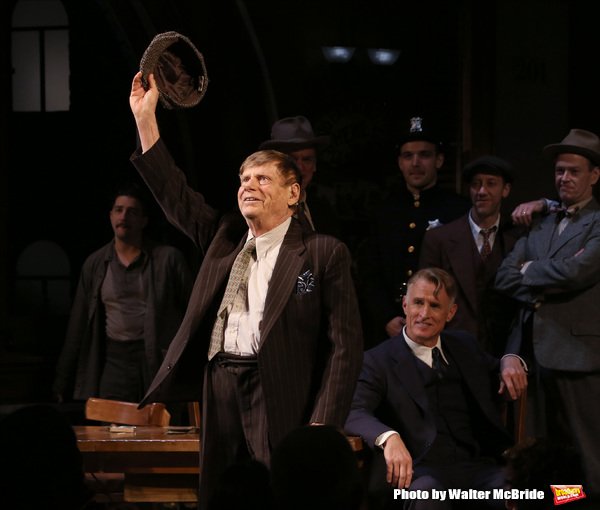 Robert Morse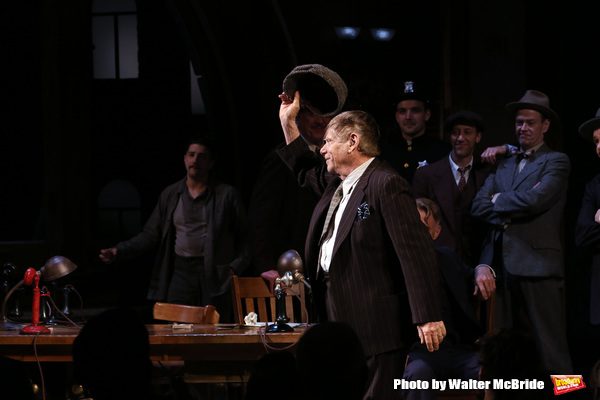 Robert Morse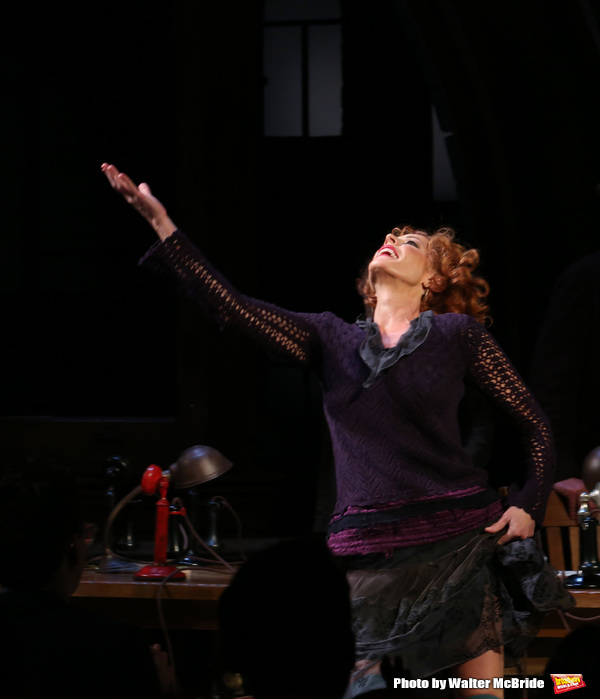 Sherie Rene Scott

Sherie Rene Scott

Sherie Rene Scott

John Goodman

John Goodman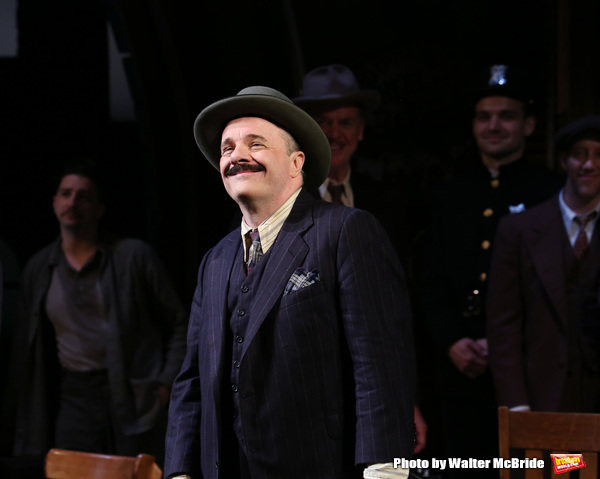 Nathan Lane

John Slattery d

John Slattery

Nathan Lane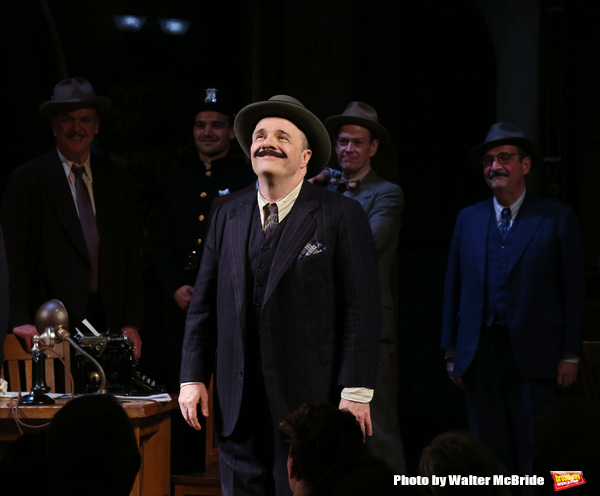 Nathan Lane

Nathan Lane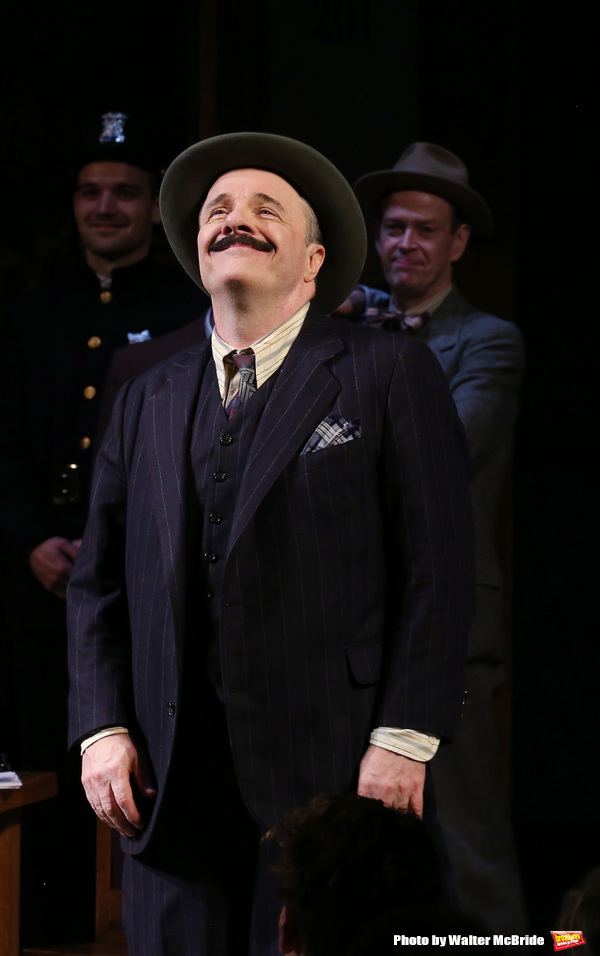 Nathan Lane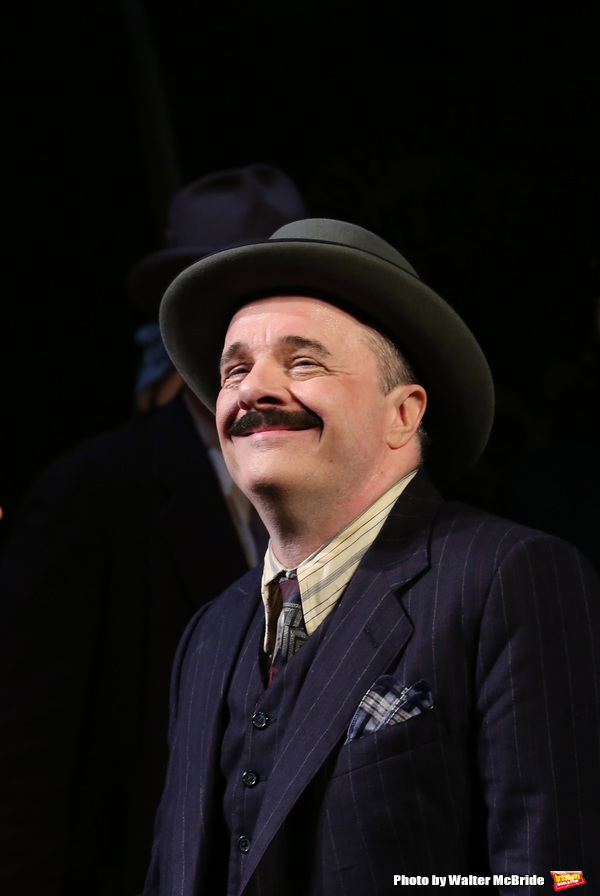 Nathan Lane

Nathan Lane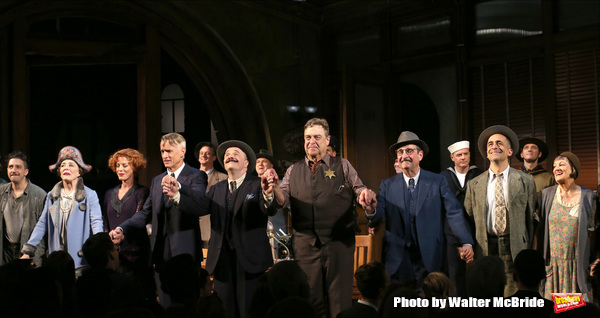 John Magaro, Holland Taylor, Sherie Rene Scott, John Slattery, Nathan Lane, John Goodman, David Pittu, Patricia Conolly with cast

John Magaro, Holland Taylor, Sherie Rene Scott, John Slattery, Nathan Lane, John Goodman, David Pittu, Patricia Conolly, Robert Morse with cast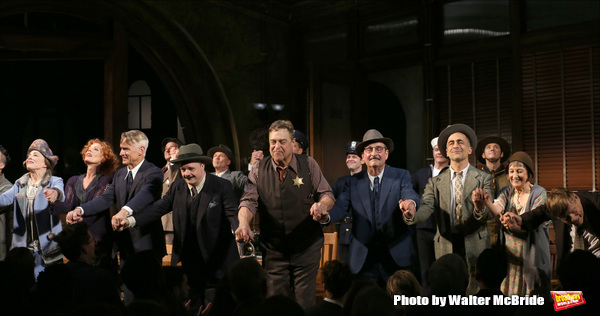 Holland Taylor, Sherie Rene Scott, John Slattery, Nathan Lane, John Goodman, David Pittu, Patricia Conolly, Robert Morse with cast

John Magaro, Holland Taylor, Sherie Rene Scott, John Slattery, Nathan Lane, John Goodman, David Pittu, Patricia Conolly with cast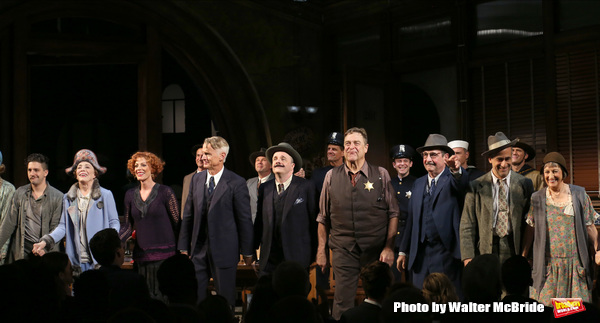 John Magaro, Holland Taylor, Sherie Rene Scott, John Slattery, Nathan Lane, John Goodman, David Pittu, Patricia Conolly and cast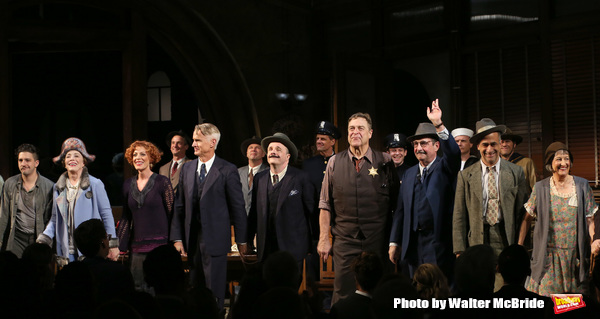 John Magaro, Holland Taylor, Sherie Rene Scott, John Slattery, Nathan Lane, John Goodman, David Pittu, Patricia Conolly and Robert Morse with cast

John Magaro, Holland Taylor, Sherie Rene Scott, John Slattery, Nathan Lane, John Goodman, David Pittu, Patricia Conolly and Robert Morse with cast

Sherie Rene Scott, John Slattery, Nathan Lane, John Goodman, David Pittu and cast
Related Articles