Photo Coverage: Stars Come Out to Celebrate Elaine Stritch's Birthday
Stephen Sondheim, Harold Prince, James Gandolfini, Patti LuPone, Liz Smith, Christine Ebersole, Lesley Stahl, Joni Evans, Cynthia McFadden, and Michael Feinstein were just a few of the stars who gathered at the Carlyle Hotel last night to celebrate the 85th birthday of its most famous resident, Elaine Stritch.  In honor of the event, Stritch herself celebrated with an hour long performance of "At Home At The Carlyle: Elaine Stritch Singin' Sondheim...One Song At A Time." 
BroadwayWorld was on hand for the celebration, and brings you the event in photos below!
The iconic musical theater careers of Ms. Stritch and Stephen Sondheim are inextricably linked, and "At Home At The Carlyle: Elaine Stritch Singin' Sondheim.." is the culmination of a personal and professional relationship that has spanned the better part of four decades. In "At Home At The Carlyle" Stritch (with Rob Bowman, Music Director) performed the music of Sondheim, orchestrated by Tony, Oscar, Grammy and Emmy Award-winner Jonathan Tunick.
Born in Detroit, Elaine Stritch studied at the New School in New York City under the direction of Edwin Piscator. Beginning her career in musical comedy on Broadway, she went from standing by for Ethel Merman in Call Me Madam to her Tony-nominated performance in the revival of Edward Albee's A Delicate Balance. Her Broadway credits include Angel in the Wings, Pal Joey, On Your Toes, Bus Stop, Goldilocks, Sail Away (which she performed in both New York and London), and most recently in concert at Carnegie Hall to celebrate Noel Coward's centennial), Who's Afraid of Virginia Woolf? (following Uta Hagen in the role of Martha), Company and Showboat.In London's West End, she starred in Neil Simon's The Gingerbread Lady and Tennessee Williams' Small Craft Warnings. Other stage credits include the concert version of both Follies and Company at Lincoln Center and her appearance in A.R. Gurney's Love Letters with Jason Robards.
Ms. Stritch made her film debut in the 1957 remake of "A Farewell To Arms." She co-starred in the 1977 Alain Renais film "Providence" and the award-winning BBC television series "Two's Company." Other film credits include "Cocoon: The Return," Woody Allen's "September," "Out To Sea" with Walter Matthau and Jack Lemmon, "Krippendorf's Tribe" with Richard Dreyfuss, "An Unexpected Wife" with Stockard Channing and Stephen Collins, Woody Allen's "Small Time Crooks" and "Autumn in New York" with Richard Gere and Winona Ryder, "Monster-in-Law" with Jane Fonda and Jennifer Lopez, and "Romance and Cigarettes," with James Gandolfini and Susan Sarandon. Ms. Stritch's television credits include "The Cosby Show," "3rd Rock from the Sun," "Soul Man," and "30 Rock," for which she has received a 2007 Emmy Award for her guest starring role as Colleen, Jack's (Alec Baldwin) mother. She was nominated for an Emmy Award for her performance in "An Inconvenient Woman," written by Dominick Dunne and won an Emmy for her recurring role on "Law & Order."
Ms. Stritch won a Tony Award and two Drama Desk Awards for the Broadway production of Elaine Stritch At Liberty and a 2004 Emmy Award for "Outstanding Individual Performance In A Variety Or Music Program." In 2005, Elaine made her New York cabaret debut with her critically-acclaimed show "Elaine Stritch: At Home at the Carlyle" and returned the following year with an all new program entitled "Elaine Stritch: At Home at the Carlyle...Again."
Photo Credit: Peter James Zielinski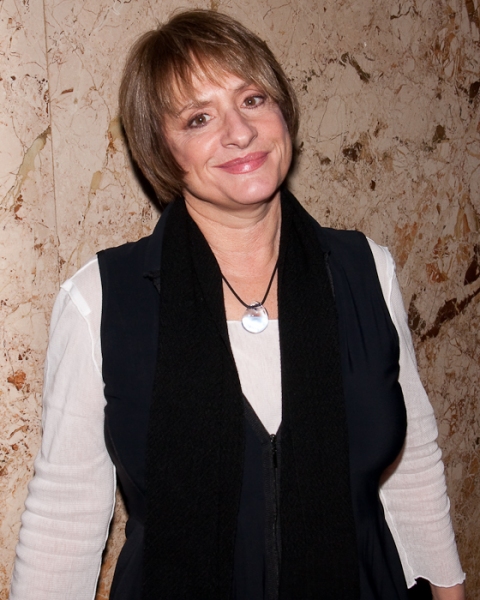 Patti LuPone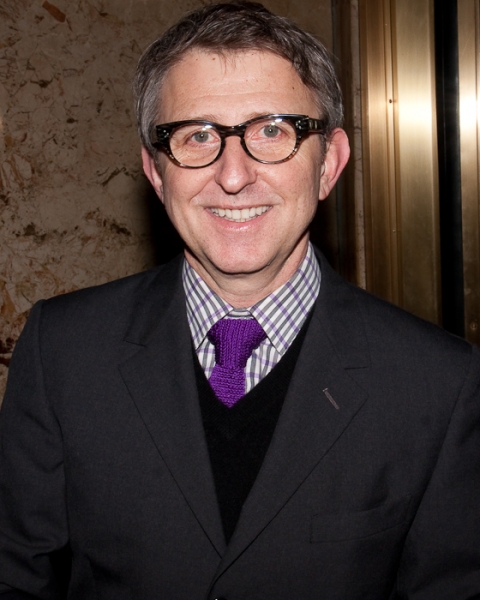 Thomas Schumacher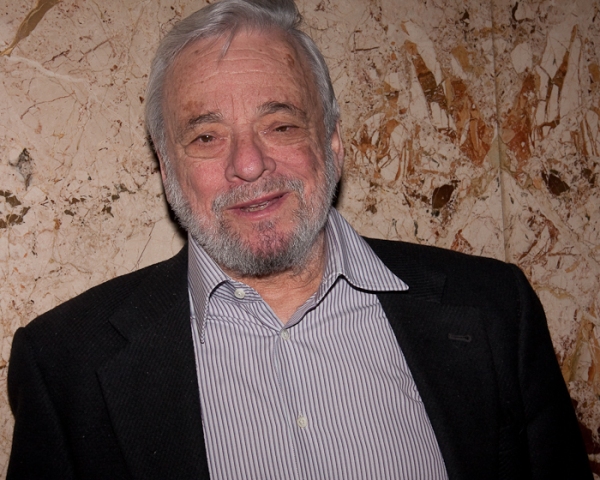 Stephen Sondheim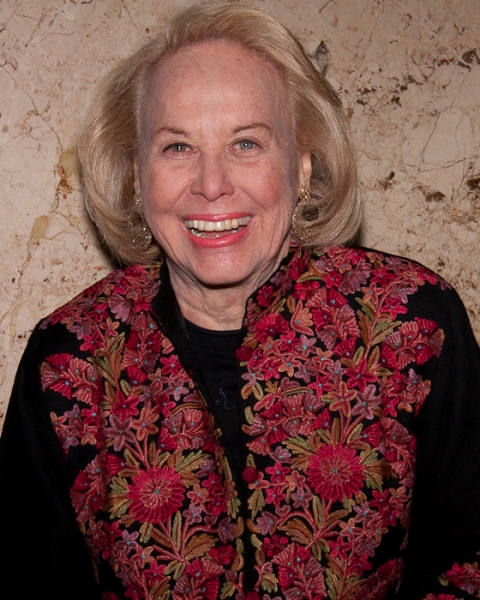 Liz Smith (also celebrating her birthday)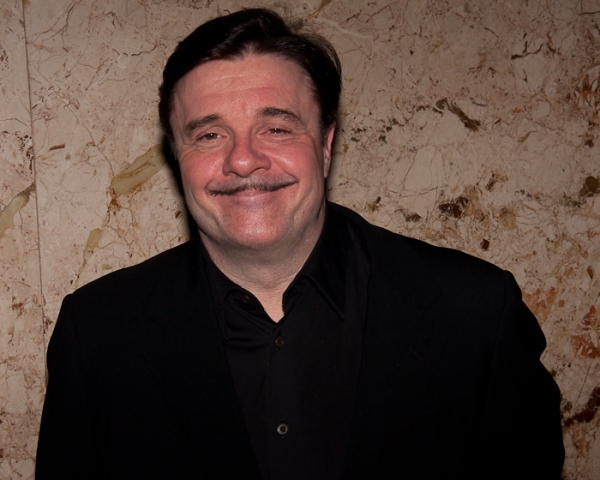 Nathan Lane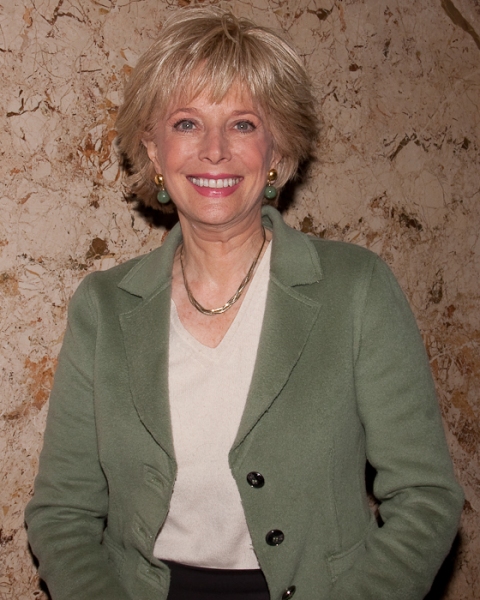 Leslie Stahl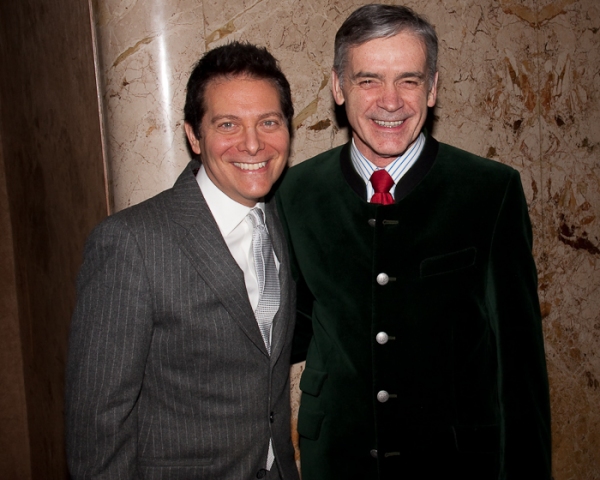 Michael Feinstein and Erich Steinbock, Managing Director of The Carlyle Hotel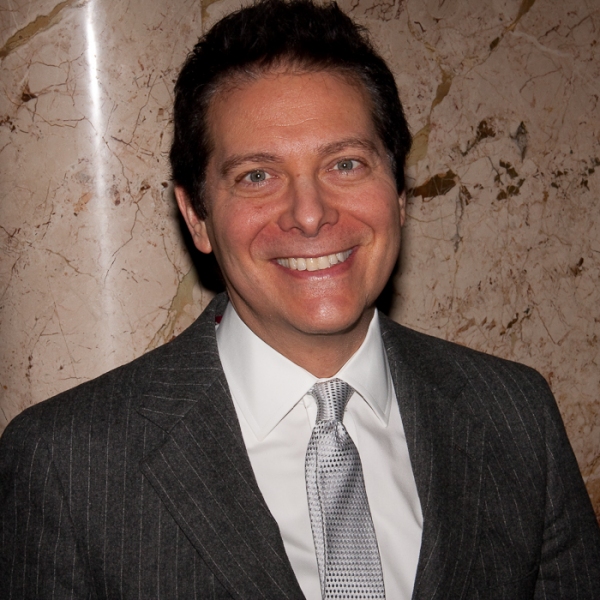 Michael Feinstein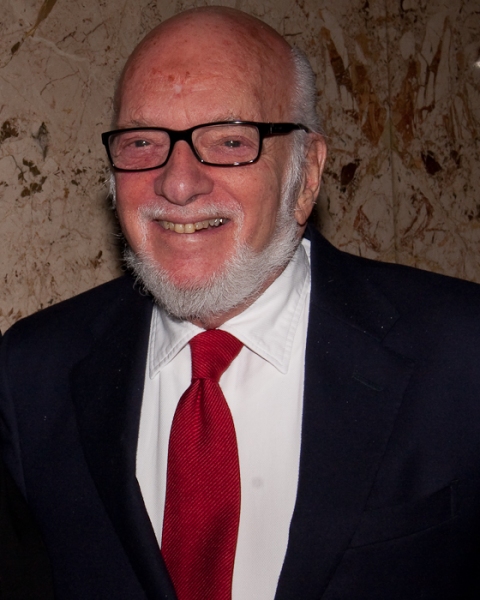 Hal Prince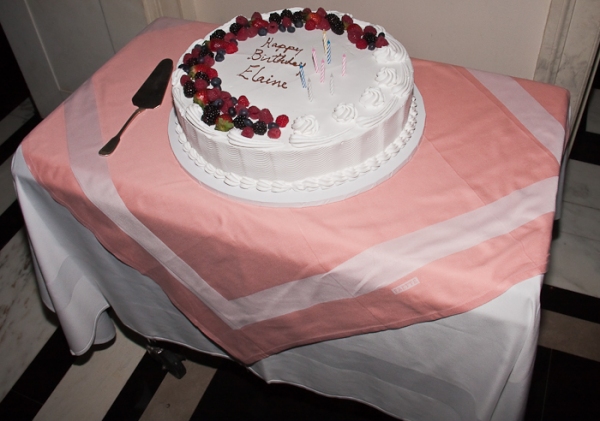 Elaine Stritch's 85th Birthday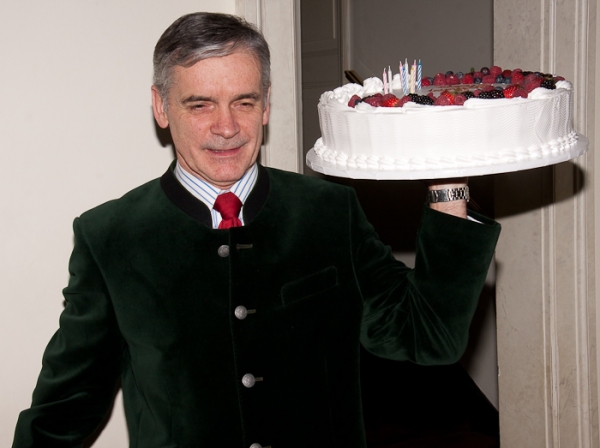 Erich Steinbock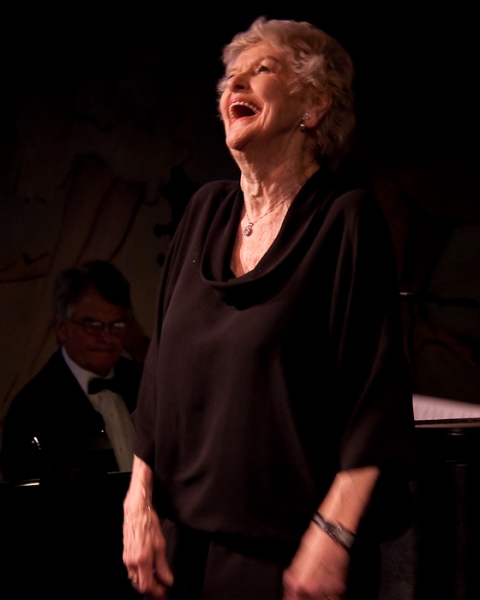 Elaine Stritch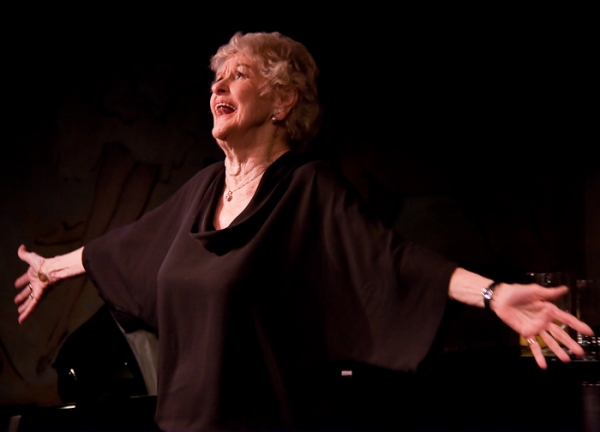 Elaine Stritch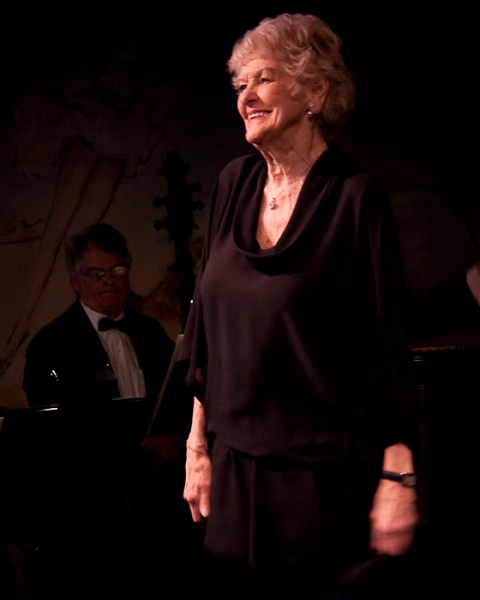 Elaine Stritch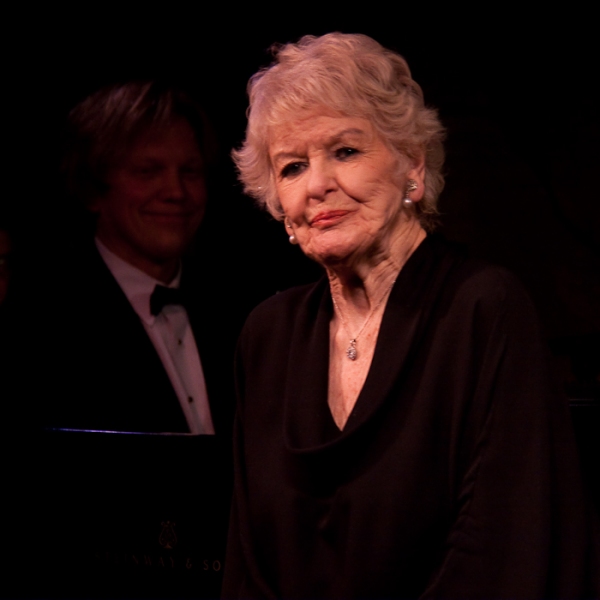 Elaine Stritch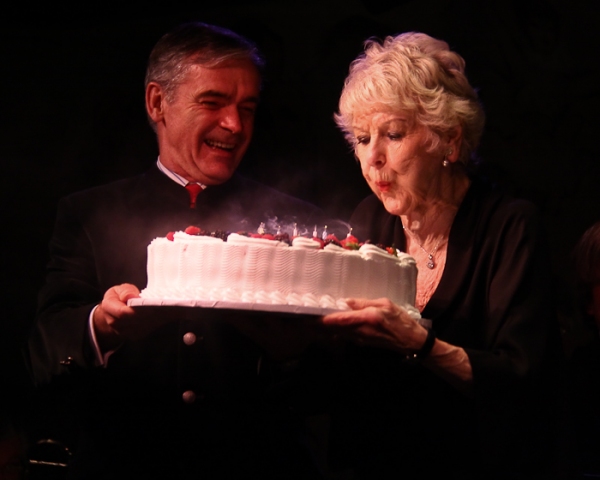 Erich Steinbock and Elaine Stritch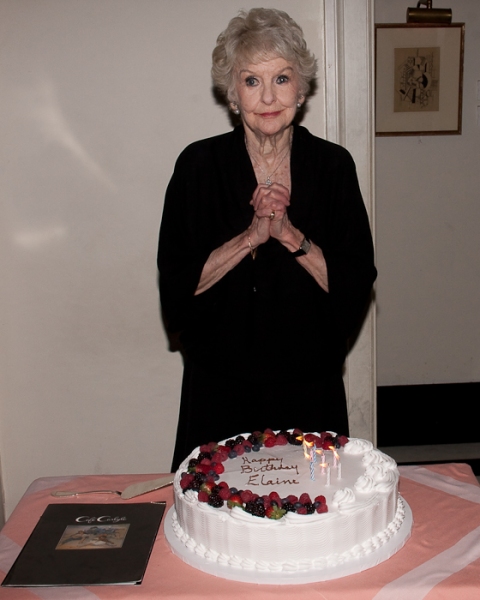 Elaine Stritch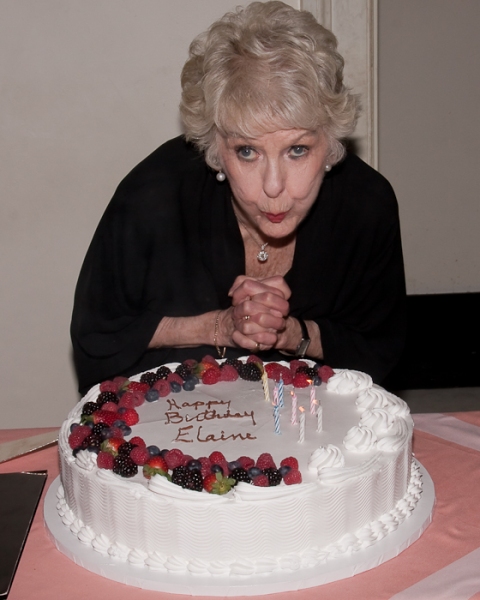 Elaine Stritch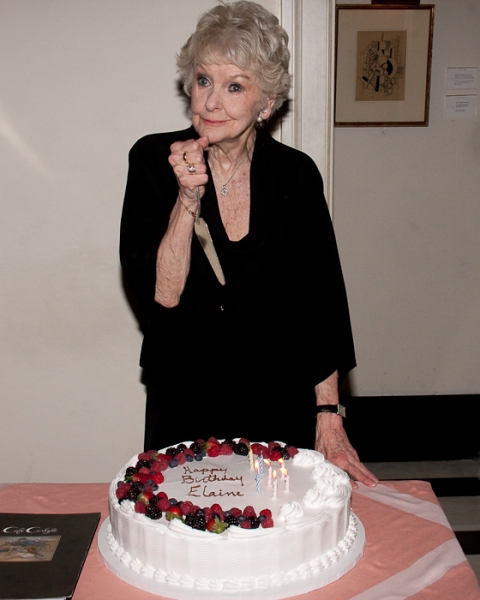 Elaine Stritch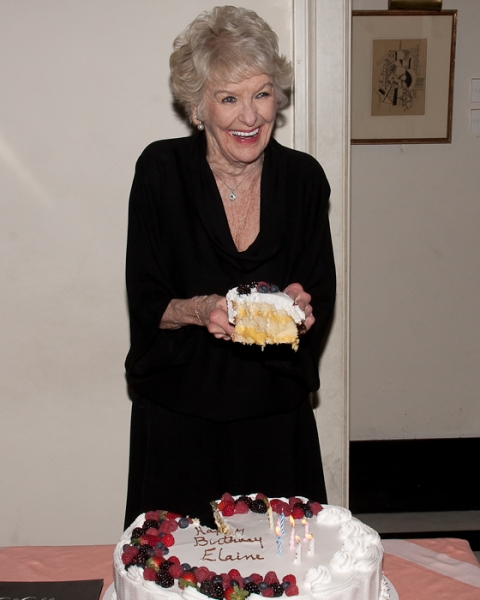 Elaine Stritch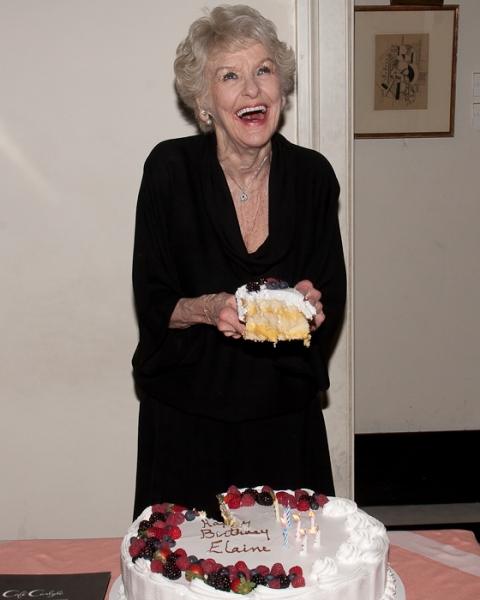 Elaine Stritch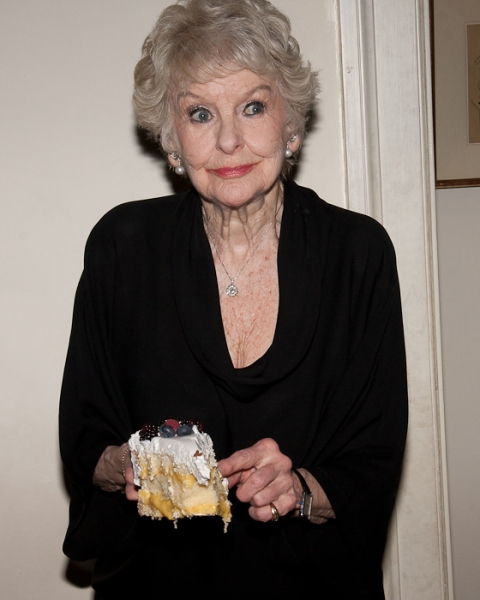 Elaine Stritch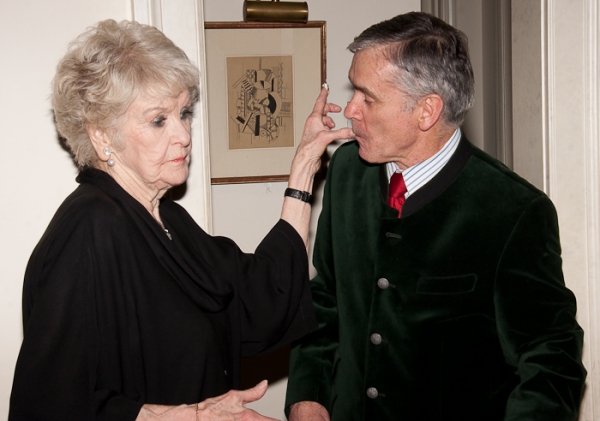 Elaine Stritch and Erich Steinbock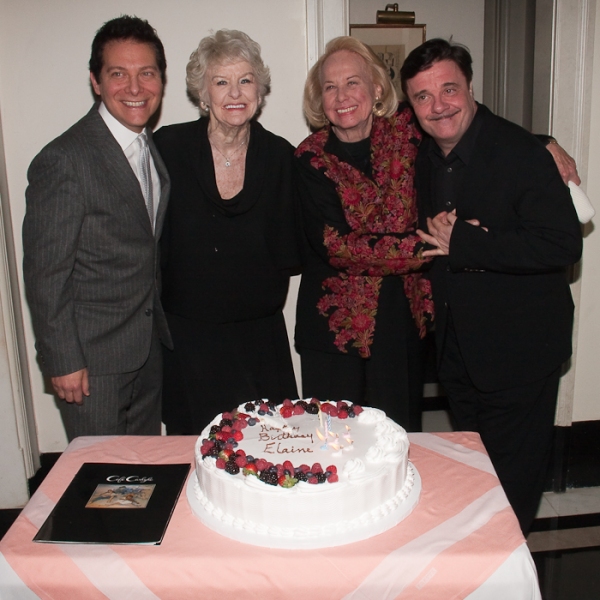 Michael Feinstein, Elaine Stritch, Liz Smith, and Nathan Lane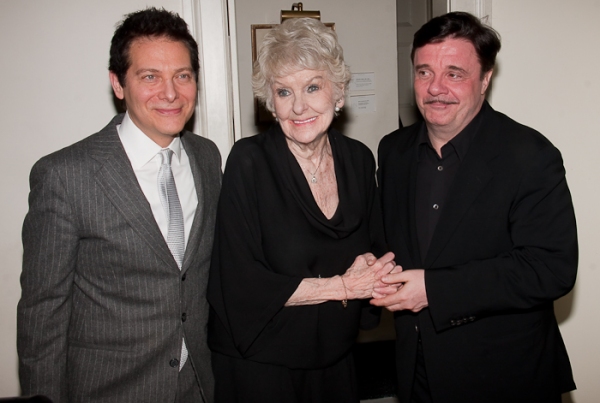 Michael Feinstein, Elaine Stritch, and Nathan Lane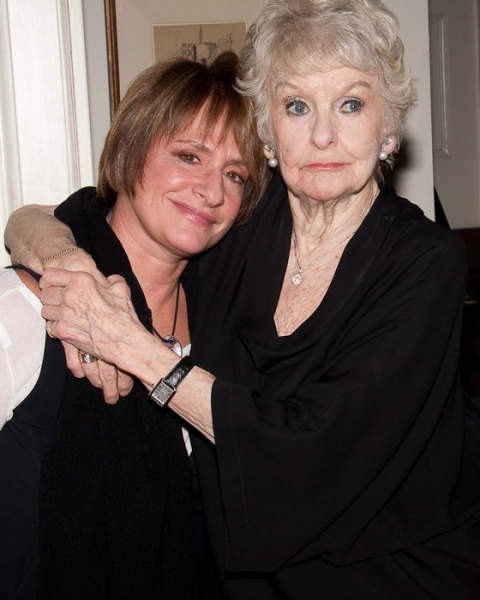 Patti LuPone and Elaine Stritch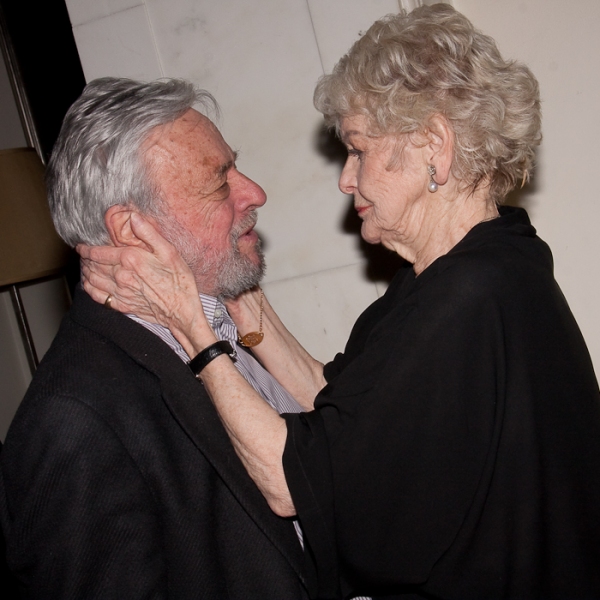 Stephen Sondheim and Elaine Stritch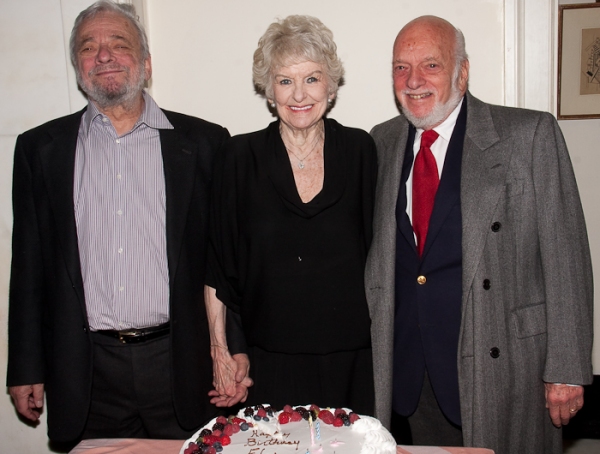 Stephen Sondheim, Elaine Stritch, and Hal Prince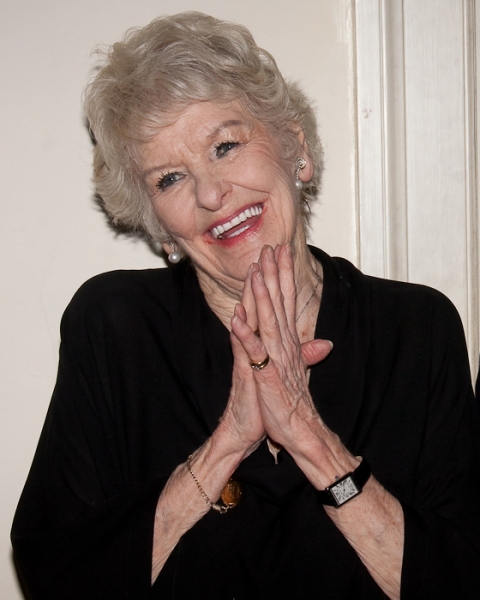 Elaine Stritch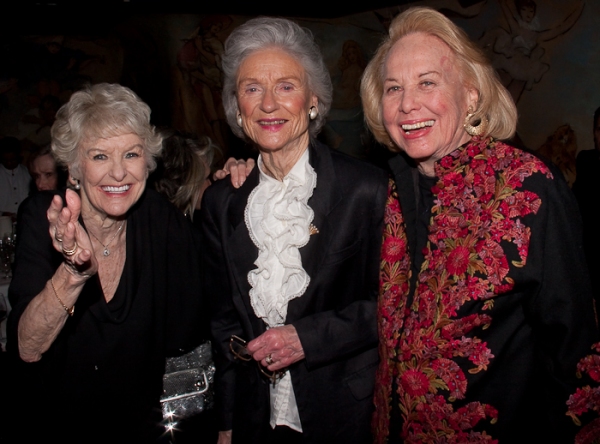 Elaine Stritch, Sally Bolton, and Liz Smith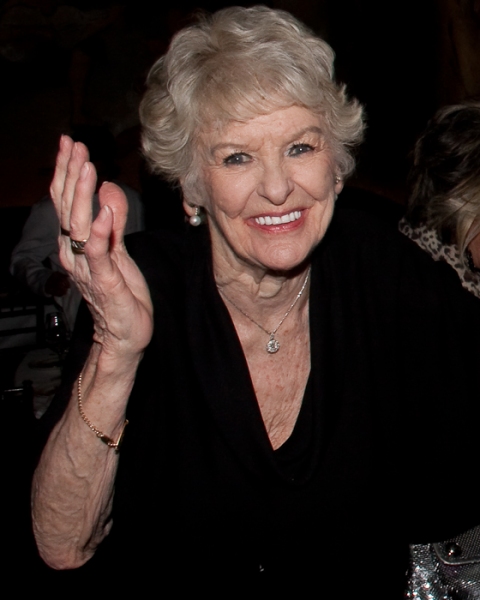 Elaine Stritch