Photo Coverage: Sanford Weill & Jordan Roth Honored at National Yiddish Theatre Folksbiene Gala
World-renowned maestro and violinist Itzhak Perlman just headlined a concert and gala celebrating National Yiddish Theatre Folksbiene's 100th anniversary and honoring legendary financier and philanthropist Sanford I. Weill and Broadway impresario Jordan Roth last night, at Stern Auditorium/Perelman Stage at Carnegie Hall, 57th Street and Seventh Avenue. NYTF is the longest consecutively-producing Jewish Arts company in the world. BroadwayWorld brings you photos from inside the special event below!
Weill, Chairman Emeritus of Citigroup and Chairman of Hamilton Insurance Group, currently serves as Chairman of the National Academy Foundation, Carnegie Hall and Weill Hall at the Green Music Center. He is also Chairman of the Executive Council at UCSF; Chairman Emeritus of Weill Cornell Medical College; Chancellor's Advisory Board member at UC-Davis; Director of the Lang International Music Foundation; and American Academy of Arts and Sciences' member.
As President of Jujamcyn Theaters, Roth oversees Broadway productions including the Tony Award-winning musicals "The Book of Mormon," "A Gentleman's Guide to Love and Murder," "Jersey Boys," and "Kinky Boots," and the upcoming "Something Rotten!" He is also Founder and CEO of Culturalist.com, a social network that encourages users to engage with cultural happenings through Top 10 lists. Additionally, Roth founded Givenik.com, a website that donates 5% of theatre ticket prices to select charities.
National Yiddish Theatre Folksbiene will continue its 100th anniversary celebration with KulturfestNYC, a first-ever International Festival of Jewish Performing Arts in New York City from June 14-22, 2015 that will include hundreds of performances featuring artists all over the world in theatre, music, dance, food, lectures, family programs and cabaret, as well as films, a street and food festival and symposia.
Photo Credit: Stephen Sorokoff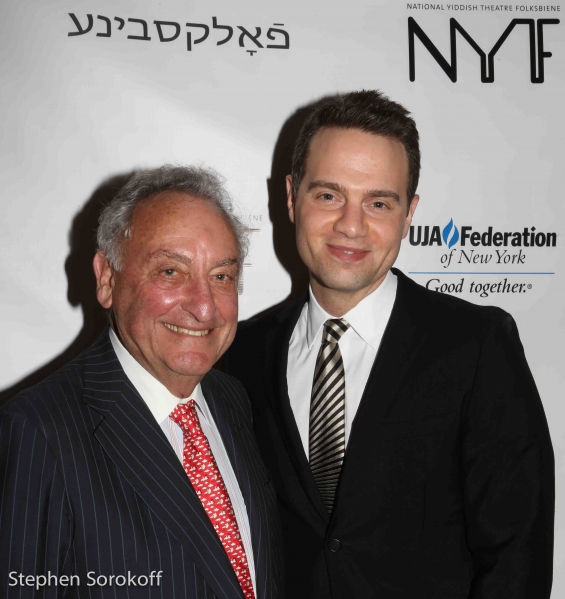 Sanford I. Weill & Jordan Roth

Itzhak Perlman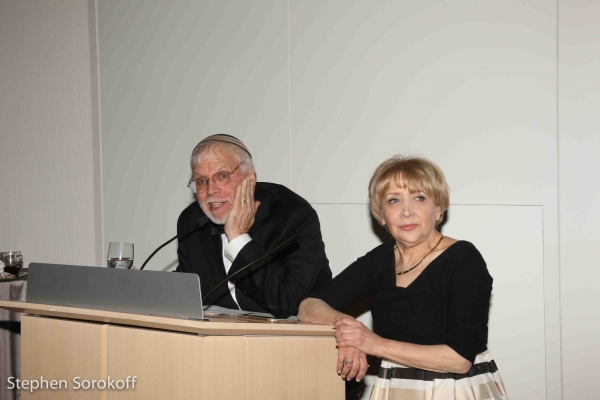 Zalmen Mlotek, Artistic Director & Bryna Wasserman, Executive Director

Bruce Ratner, Sanford I. Weil, Jordan Roth, Jeffrey S. Wiesenfeld, Chairman NYTBJordan Roth, Jeffrey S. Wiesenfeld, Chairman NYTF Board of Trusteesoard of Trustees

Itzhak Perlman

Geraldo Rivera

Ellen Steiner & Sylvia Steiner

Jeffrey S. Wiesenfeld

Itzhak Perlman

Carnegie Hall

Itzhak Perlman

Hankus Netsky & Itzhak Perlman

Ellen Steiner & Sylvia Steiner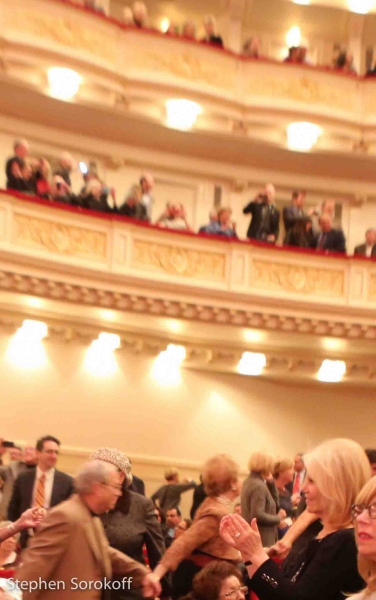 Daryl Roth

Andy Snyder and Rick Miramontez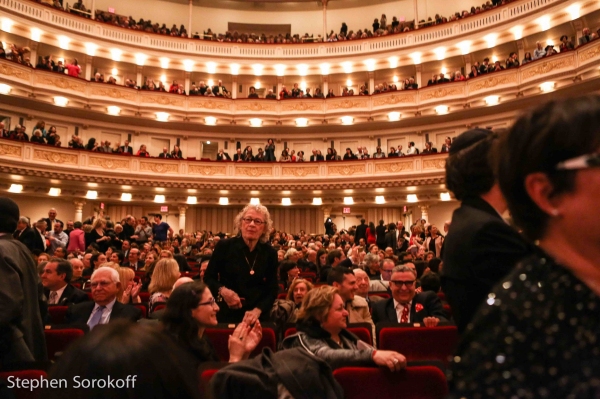 Carnegie Hall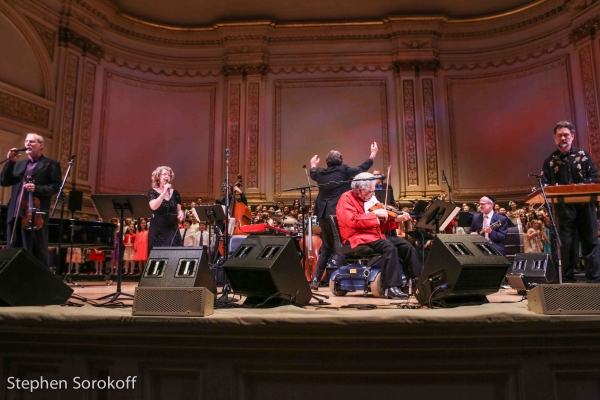 Klezmer Conservatory Band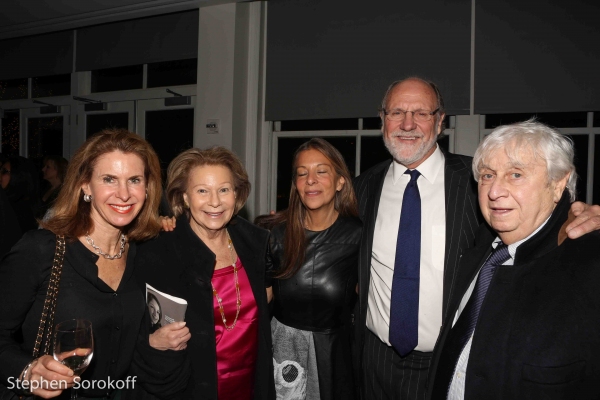 Ellen Steiner, Sylvia Steiner, Gov. Jon Corzine

David Steiner & Sylvia Steiner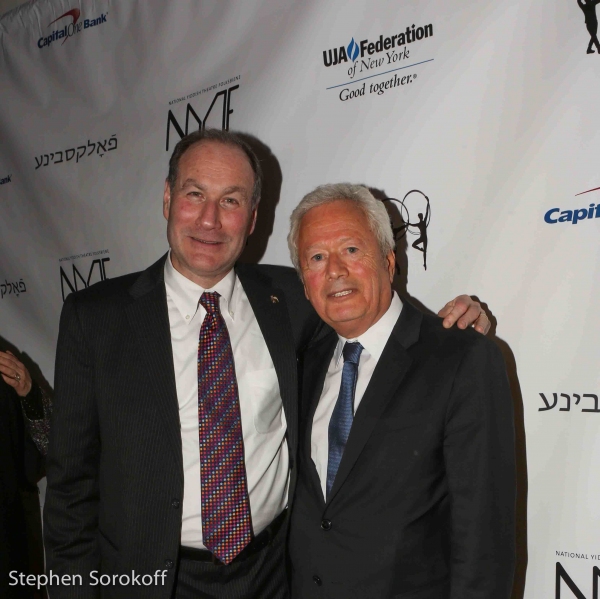 Jeffrey S. Wiesenfeld & Stephen Sorokoff

Rick Miramontez & EDa Sorokoff

EDa Sorokoff, Tovah Feldshuh, Daryl Roth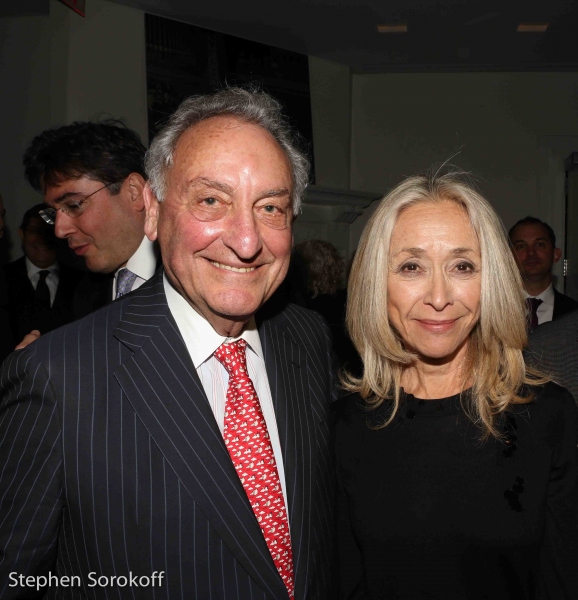 Sanford I. Weill & EDa Sorokoff

The National Yiddish Theatre Folksbiene

Jeffrey S. Wiesenfeld, Chairman

Jordan Roth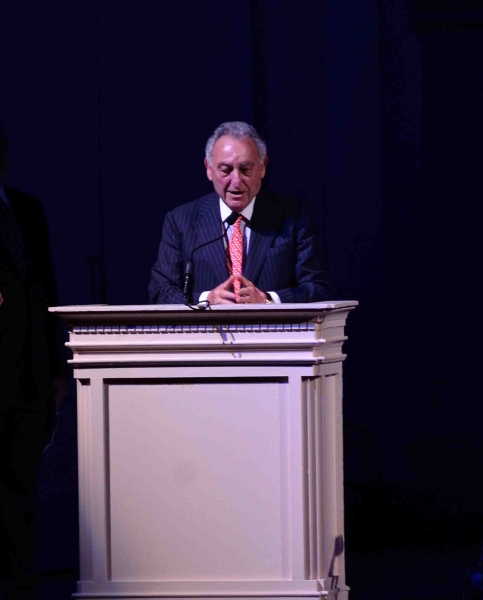 Sanford I. Weill

Gov. Jon Corzine & EDa Sorokoff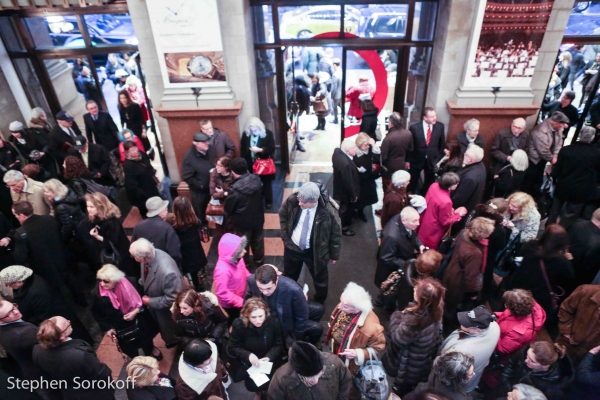 Carnegie Hall
Related Articles
Stephen is also the cabaret/ music and co-theatre editor of the Times Square Chronicles. He studied at the Manhattan School of Music. Besides being a (read more...)