Click Here for More Articles on SPIDER-MAN
Photos: SPIDER-MAN: TURN OFF THE DARK Opening Night Curtain Call
While the Broadway world is still abuzz from Sunday's Tony Awards, all eyes turned last night to another star-studded red carpet event: the much-delayed opening of SPIDER-MAN: TURN OFF THE DARK. BroadwayWorld.com was there to capture all of the excitement of the night, including the opening night curtain call at which Julie Taymor made a surprise appearance!
Julie Taymor - the former director who was now-infamously ousted from the show prior to its May shutdown - was among those to walk the red carpet. "I am very excited. It's opening night!" She told the Associated Press. "I am delighted to be here."
The production has been revamped by new creative team, as previously announced: Philip William McKinley stepped into the role of director, Roberto Aguirre-Sacasa reworked the book, and Chase Brock choreographed. The expanded team also includes musical consultant Paul Bogaev and sound designer Peter Hylenski.
Tickets for SPIDER-MAN Turn Off The Dark are priced from $67.50 - $135 for weekday performances and $67.50 - $140 for weekend performances and can be purchased at Ticketmaster.com or by calling (877) 250-2929. Tickets are also available at the Foxwoods Theatre box office, which is open Monday through Saturday, 10:00 a.m. - 8:00 p.m. and Sunday, 12:00 p.m. - 6:00 p.m.
SPIDER-MAN Turn Off The Dark now plays the following performance schedule: Tuesday through Thursday at 7:30 p.m., Wednesday at 1:30 p.m., Friday and Saturday at 8:00 p.m., Saturday at 2:00 p.m., and Sunday at 3:00 p.m.
Photos by Walter McBride / Retna Ltd.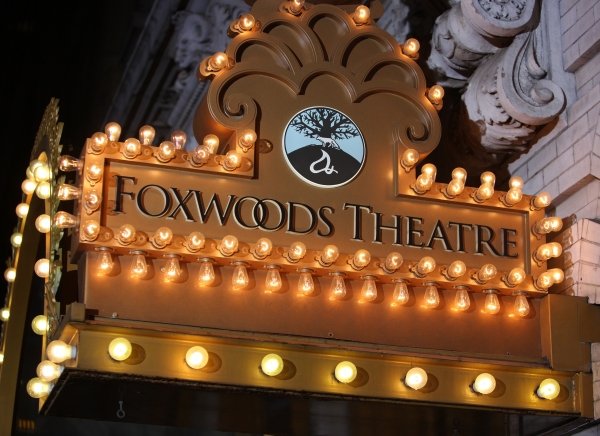 Theatre Marquee for the 'Spider-Man Turn off the Dark' Opening Night Curtain Call

Theatre Marquee for the 'Spider-Man Turn off the Dark' Opening Night Curtain Call

The Stage / Set during the 'Spider-Man Turn off the Dark' Opening Night Curtain Call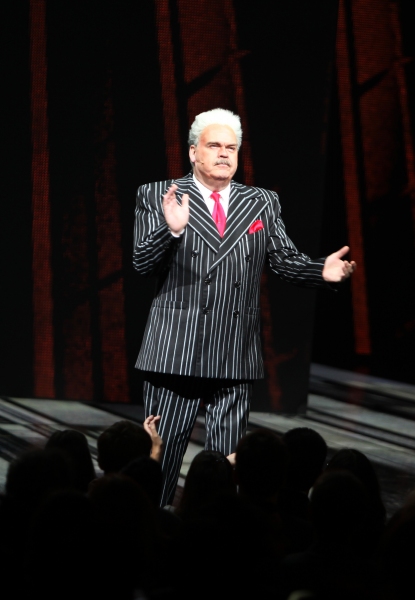 Michael Mulheren during the 'Spider-Man Turn off the Dark' Opening Night Curtain Call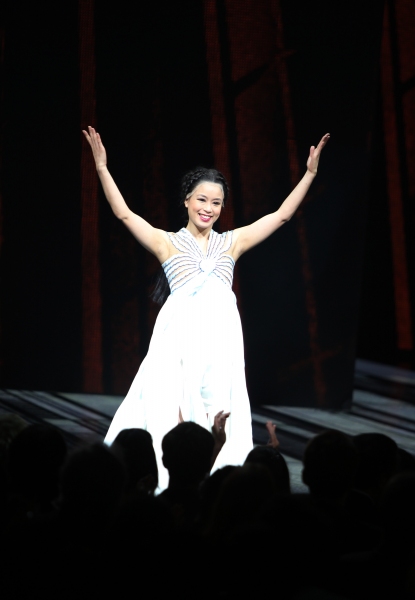 T.V. Carpio during the 'Spider-Man Turn off the Dark' Opening Night Curtain Call

Patrick Page during the 'Spider-Man Turn off the Dark' Opening Night Curtain Call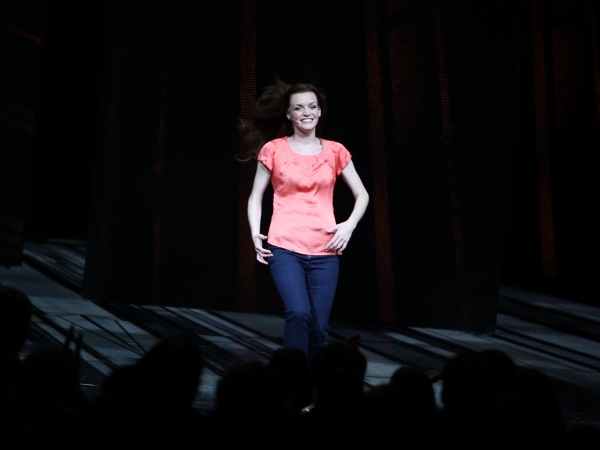 Jennifer Damiano during the 'Spider-Man Turn off the Dark' Opening Night Curtain Call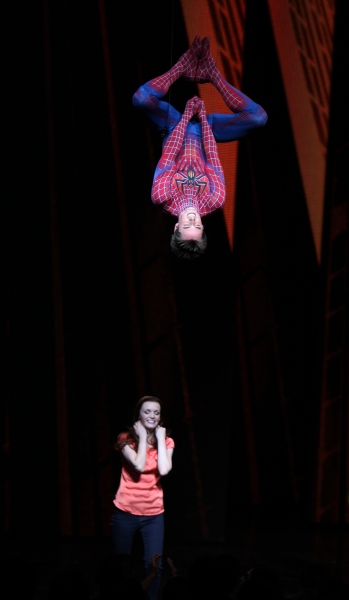 Reeve Carney & Jennifer Damiano during the 'Spider-Man Turn off the Dark' Opening Night Curtain Call

Reeve Carney & Jennifer Damiano during the 'Spider-Man Turn off the Dark' Opening Night Curtain Call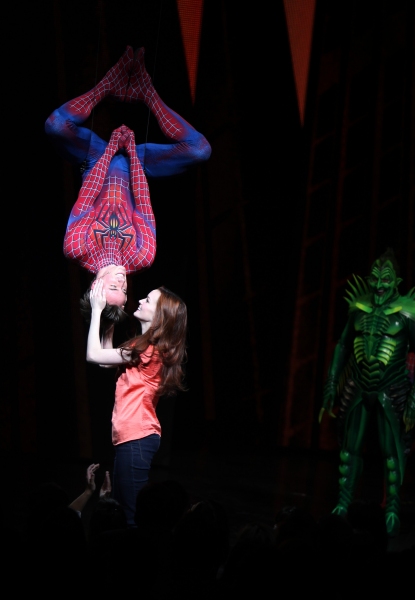 Reeve Carney & Jennifer Damiano during the 'Spider-Man Turn off the Dark' Opening Night Curtain Call

Reeve Carney & Jennifer Damiano during the 'Spider-Man Turn off the Dark' Opening Night Curtain Call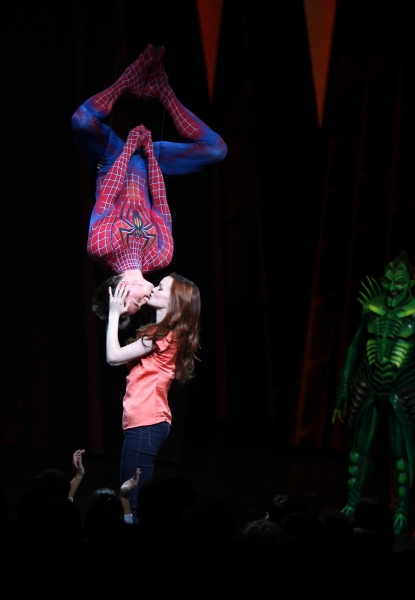 Reeve Carney & Jennifer Damiano during the 'Spider-Man Turn off the Dark' Opening Night Curtain Call

Jennifer Damiano during the 'Spider-Man Turn off the Dark' Opening Night Curtain Call

Reeve Carney & Jennifer Damiano during the 'Spider-Man Turn off the Dark' Opening Night Curtain Call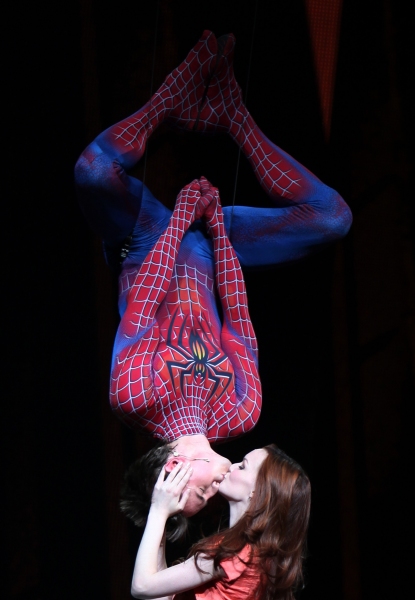 Reeve Carney & Jennifer Damiano during the 'Spider-Man Turn off the Dark' Opening Night Curtain Call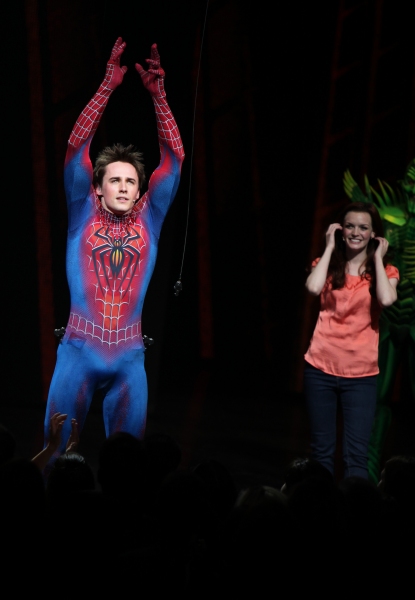 Reeve Carney & Jennifer Damiano during the 'Spider-Man Turn off the Dark' Opening Night Curtain Call

Reeve Carney & Jennifer Damiano during the 'Spider-Man Turn off the Dark' Opening Night Curtain Call

Reeve Carney & Jennifer Damiano during the 'Spider-Man Turn off the Dark' Opening Night Curtain Call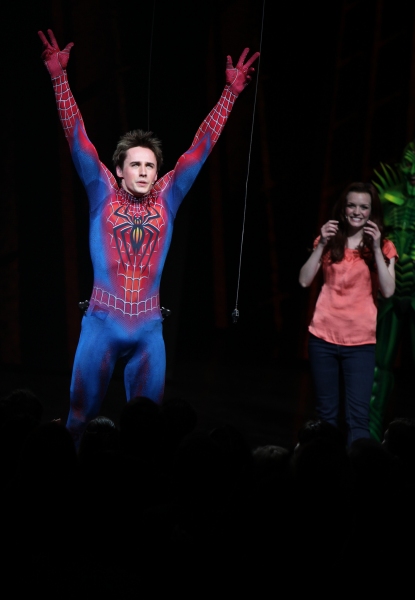 Reeve Carney & Jennifer Damiano during the 'Spider-Man Turn off the Dark' Opening Night Curtain Call

Reeve Carney during the 'Spider-Man Turn off the Dark' Opening Night Curtain Call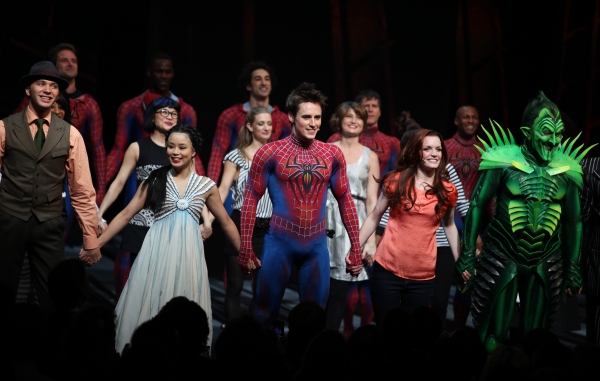 T.V. Carpio, Reeve Carney, Jennifer Damiano, Patrick Page & Company during the 'Spider-Man Turn off the Dark' Opening Night Curtain Call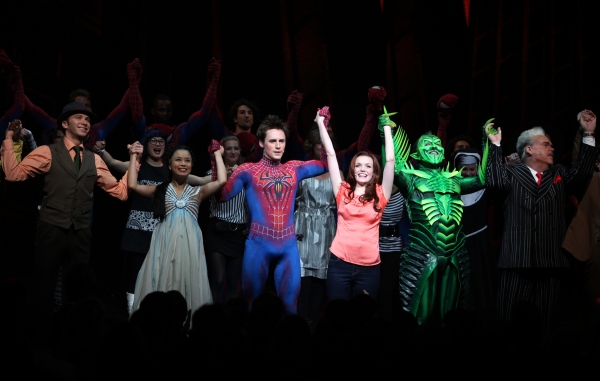 T.V. Carpio, Reeve Carney, Jennifer Damiano, Patrick Page & Michael Mulheren during the 'Spider-Man Turn off the Dark' Opening Night Curtain Call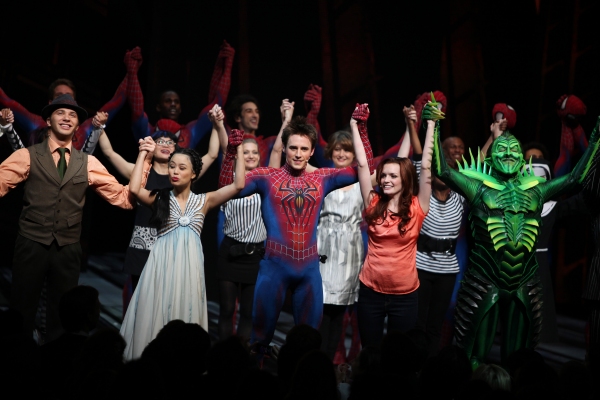 T.V. Carpio, Reeve Carney, Jennifer Damiano, Patrick Page & Company during the 'Spider-Man Turn off the Dark' Opening Night Curtain Call

T.V. Carpio, Reeve Carney, Jennifer Damiano, Patrick Page & Company during the 'Spider-Man Turn off the Dark' Opening Night Curtain Call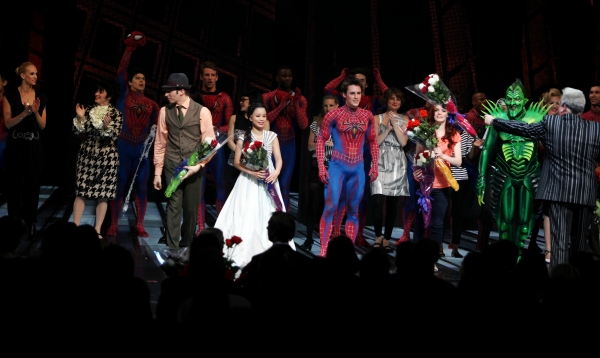 T.V. Carpio, Reeve Carney, Jennifer Damiano, Patrick Page & Company during the 'Spider-Man Turn off the Dark' Opening Night Curtain Call

T.V. Carpio, Reeve Carney, Jennifer Damiano, Patrick Page & Company salute the Orchestra during the 'Spider-Man Turn off the Dark' Opening Night Curtain Call

The Edge and Bono with The Ensemble Company during the 'Spider-Man Turn off the Dark' Opening Night Curtain Call

The Edge and Bono with The Ensemble Company during the 'Spider-Man Turn off the Dark' Opening Night Curtain Call

Philip William McKinley (Director) , The Edge and Bono with The Ensemble Company during the 'Spider-Man Turn off the Dark' Opening Night Curtain Call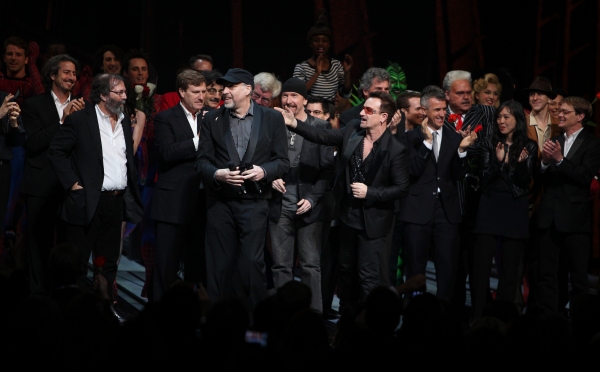 The Edge and Bono with The Ensemble Company during the 'Spider-Man Turn off the Dark' Opening Night Curtain Call

The Edge and Bono with The Ensemble Company during the 'Spider-Man Turn off the Dark' Opening Night Curtain Call

The Edge and Bono with The Ensemble Company during the 'Spider-Man Turn off the Dark' Opening Night Curtain Call

Julie Taymor and Philip William McKinley (Director) during the 'Spider-Man Turn off the Dark' Opening Night Curtain Call

Julie Taymor and Philip William McKinley (Director) during the 'Spider-Man Turn off the Dark' Opening Night Curtain Call

The Edge, Bono, Julie Taymor and Philip William McKinley (Director) & Company during the 'Spider-Man Turn off the Dark' Opening Night Curtain Call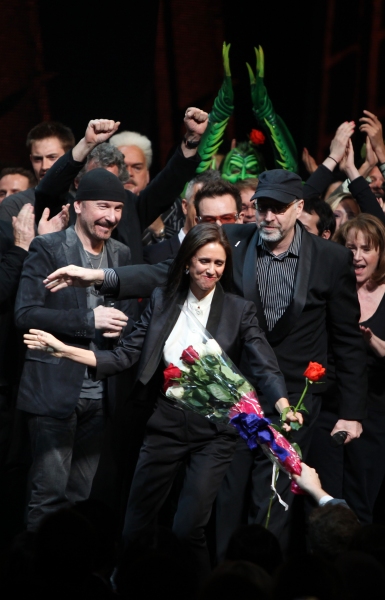 The Edge, Bono, Julie Taymor and Philip William McKinley (Director) during the 'Spider-Man Turn off the Dark' Opening Night Curtain Call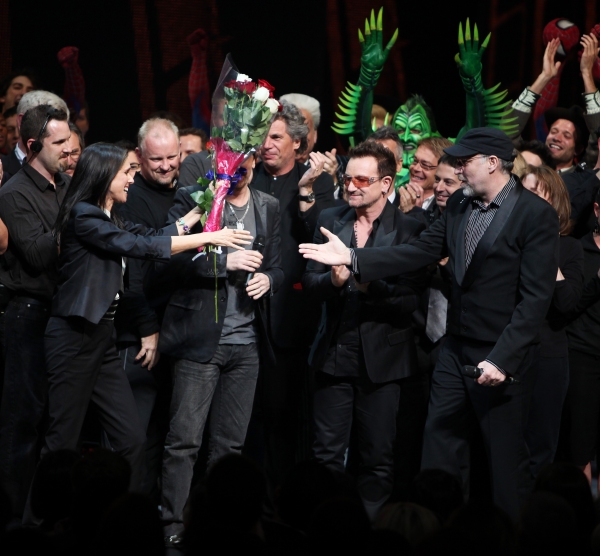 The Edge, Bono, Julie Taymor and Philip William McKinley (Director) during the 'Spider-Man Turn off the Dark' Opening Night Curtain Call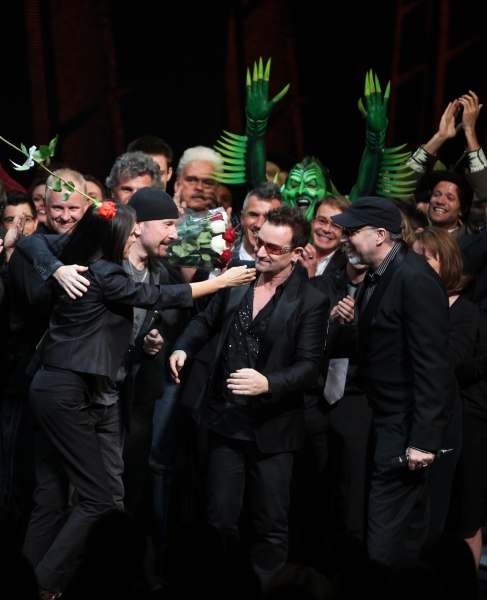 The Edge, Bono, Julie Taymor and Philip William McKinley (Director) during the 'Spider-Man Turn off the Dark' Opening Night Curtain Call

The Edge, Bono, Julie Taymor and Philip William McKinley (Director) during the 'Spider-Man Turn off the Dark' Opening Night Curtain Call

The Edge, Bono, Julie Taymor and Philip William McKinley (Director) during the 'Spider-Man Turn off the Dark' Opening Night Curtain Call

The Edge, Bono, Julie Taymor and Philip William McKinley (Director) during the 'Spider-Man Turn off the Dark' Opening Night Curtain Call

Julie Taymor and Bono during the 'Spider-Man Turn off the Dark' Opening Night Curtain Call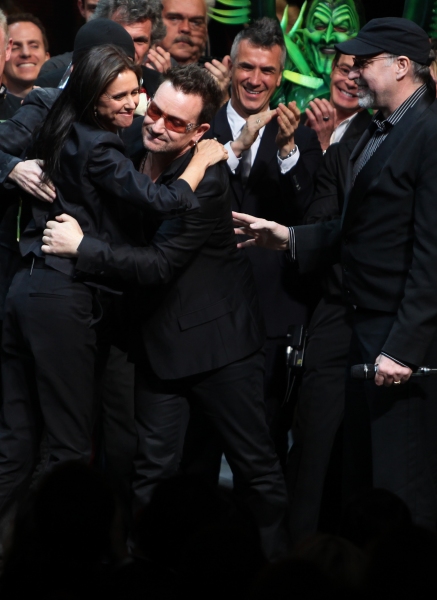 Julie Taymor and Bono during the 'Spider-Man Turn off the Dark' Opening Night Curtain Call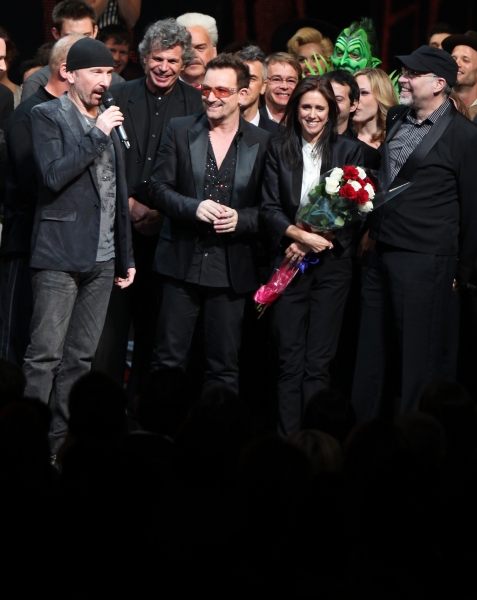 The Edge, Bono, Julie Taymor and Philip William McKinley (Director) during the 'Spider-Man Turn off the Dark' Opening Night Curtain Call

The Edge, Bono, Julie Taymor and Philip William McKinley (Director) during the 'Spider-Man Turn off the Dark' Opening Night Curtain Call

The Edge, Bono, Julie Taymor and Philip William McKinley (Director) during the 'Spider-Man Turn off the Dark' Opening Night Curtain Call

The Edge, Bono, Julie Taymor and Philip William McKinley (Director) during the 'Spider-Man Turn off the Dark' Opening Night Curtain Call

The Edge, Bono, Julie Taymor and Philip William McKinley (Director) during the 'Spider-Man Turn off the Dark' Opening Night Curtain Call

The Edge, Bono, Julie Taymor and Philip William McKinley (Director) during the 'Spider-Man Turn off the Dark' Opening Night Curtain Call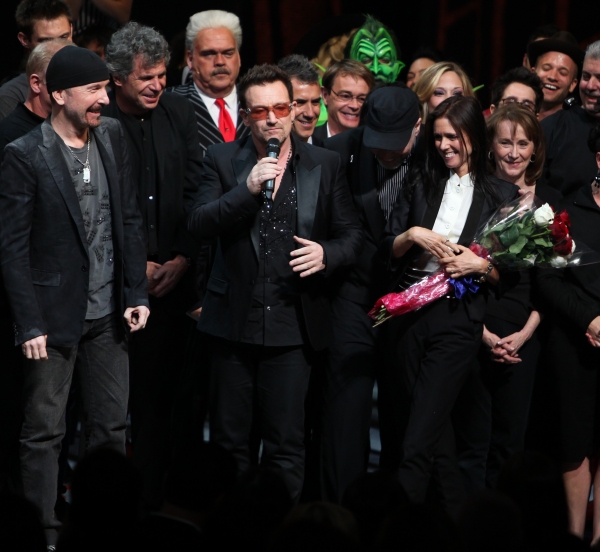 The Edge, Bono, Julie Taymor and Philip William McKinley (Director) during the 'Spider-Man Turn off the Dark' Opening Night Curtain Call

The Edge, Bono, Julie Taymor and Philip William McKinley (Director) during the 'Spider-Man Turn off the Dark' Opening Night Curtain Call

The Edge, Bono, Julie Taymor and Philip William McKinley (Director) during the 'Spider-Man Turn off the Dark' Opening Night Curtain Call

The Edge, Bono, Julie Taymor and Philip William McKinley (Director) during the 'Spider-Man Turn off the Dark' Opening Night Curtain Call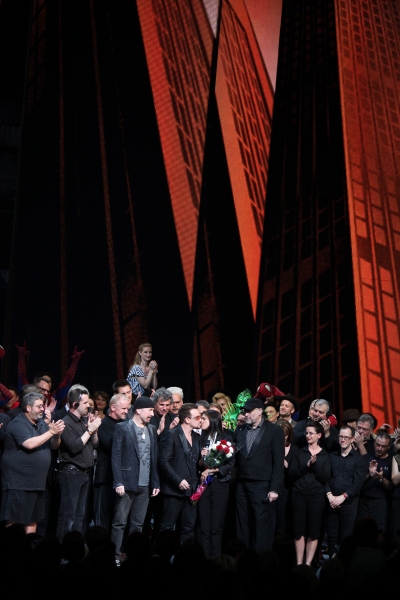 The Edge, Bono, Julie Taymor and Philip William McKinley (Director) during the 'Spider-Man Turn off the Dark' Opening Night Curtain Call

The Edge, Bono, Julie Taymor and Philip William McKinley (Director) during the 'Spider-Man Turn off the Dark' Opening Night Curtain Call