Click Here for More Articles on AVENUE Q
Photo Coverage: SHREK The Musical Opening Night Party
DreamWorks Theatricals and Neal Street Productions, Ltd. brought SHREK THE MUSICAL to the Broadway Theatre (1681 Broadway @ 53rd St) last night Sunday, December 14, 2008. Preview performances began on Saturday, November 8, 2008. The big green musical celebrated in full Broadway style at the Plaza Hotel and BroadwayWorld's cameras were there to bring you the starry arrivals for Shrek's big opening night party!
SHREK THE MUSICAL stars Tony Award® nominee Brian d'Arcy James as Shrek, Tony Award® winner Sutton Foster as Princess Fiona, Tony Award® nominee Christopher Sieber as Lord Farquaad, Tony Award® nominee Daniel Breaker as Donkey and Tony Award® nominee John Tartaglia as Pinocchio.
Joining these actors are Cameron Adams, Haven Burton, Jennifer Cody, Ben Crawford,Bobby Daye, Ryan Duncan, Sarah Jane Everman, Aymee Garcia, Leah Greenhaus,Justin Greer, Lisa Ho, Chris Hoch, Danette Holden, Marty Lawson, Jacob Ming-Trent,Carolyn Ockert-Haythe, Marissa O'Donnell, Denny Paschall, Rachel Resheff, Greg Reuter, Adam Riegler, Noah Rivera, Heather Jane Rolff, Jennifer Simard, Rachel Stern,Dennis Stowe, David F.M. Vaughn.
SHREK THE MUSICAL is an entirely new musical based on the story and characters fromWilliam Steig's book Shrek!, as well as the Dreamworks Animation film Shrek, the first chapter of the Shrek movie series. SHREK THE MUSICAL played a pre-Broadway engagement at Seattle's 5th Avenue Theatre from August 14th to September 21st.
SHREK THE MUSICAL features a book and lyrics by Pulitzer Prize® winner, David Lindsay-Abaire (Rabbit Hole), music by Olivier Award-winner Jeanine Tesori (Thoroughly Modern Millie & Caroline, or Change), and is directed by Tony Award® nominee Jason Moore, who staged the Tony Award®-winning Best Musical, Avenue Q and Jerry Springer - The Opera in Concert at Carnegie Hall.
SHREK THE MUSICAL is Dreamworks Animation's first venture in legitimate theater. The production was initiated when Sam Mendes, a big fan of the first Shrek film, suggested the idea of creating a musical to Dreamworks Animation's Jeffrey Katzenberg around the time the second film was in production. The musical is being produced by DreamWorks Theatricals (Bill Damaschke, President) and Neal Street Productions, Ltd (principals Sam Mendes and Caro Newling).
Other members of the SHREK THE MUSICAL creative team include Tony Award®-winning set and costume designer, Tim Hatley (Monty Python's Spamalot, Private Lives, among others), three-time Olivier Award-winning lighting designer, Hugh Vanstone, whose Broadway credits include Monty Python's Spamalot, Bombay Dreams, The Blue Room and Art, and sound designer Peter Hylenski (Martin Short: Fame Becomes Me and Cry-Baby).
The choreography is by newcomer Josh Prince, and Tim Weil (Rent) is serving as music director.
Tickets for SHREK THE MUSICAL are available by calling Telecharge.com at (212) 239-6200, (800) 432-7250 outside the NY metro area, online at Telecharge.com, or in person at The Broadway Theatre box office (1681 Broadway @ 53rd St). Group sales are available by contacting Telecharge Group Sales at 212-239-6262, or 800-432-7780.
For more information, visit www.shrekthemusical.com
Photos by Linda Lenzi

Jason Moore (Director), Caro Newling (Producer), David Lindsay-Abaire (Book & Lyrics), Jeanine Tesori (Music) and Bill Damaschke (Producer)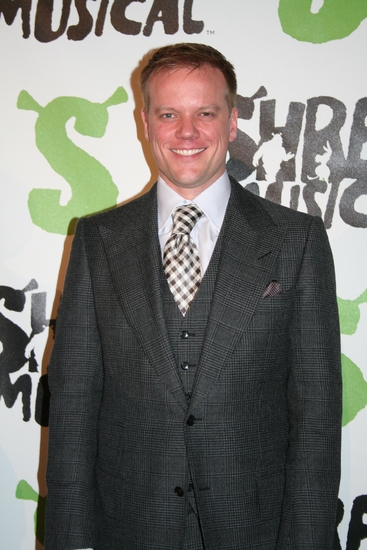 Jason Moore

Brian d'Arcy James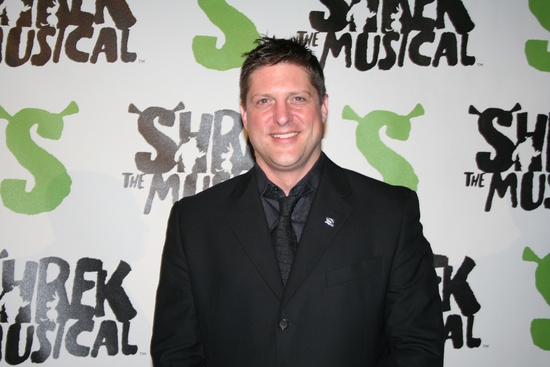 Christopher Sieber

John Tartaglia

John Tartaglia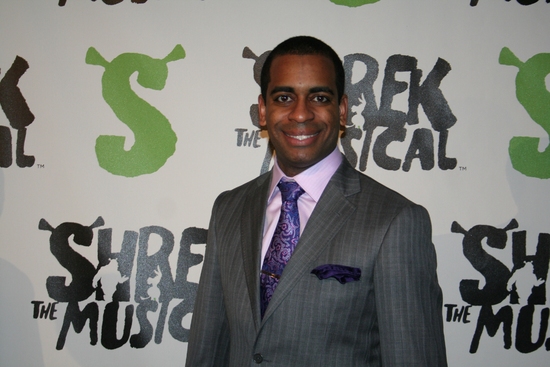 Daniel Breaker

Daniel Breaker

Rachel Resheff and Adam Riegler

Marissa O'Donnell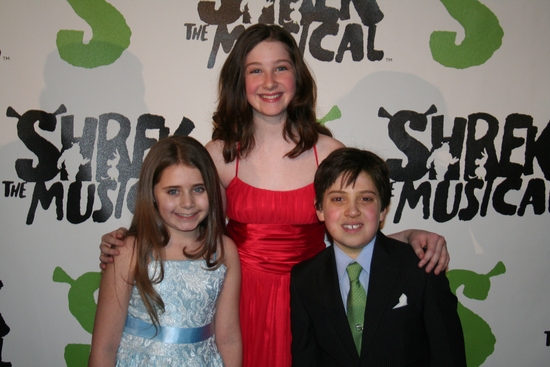 Rachel Resheff, Marissa O'Donnell and Adam Reigler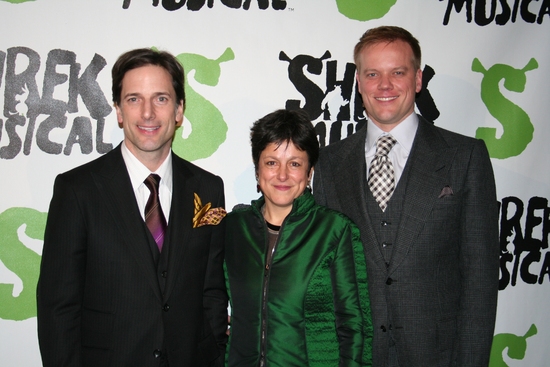 Bill Damaschke, Caro Newling and Jason Moore

Leah Greenhaus

Leah Greenhaus, Marissa O'Donnell and Rachel Resheff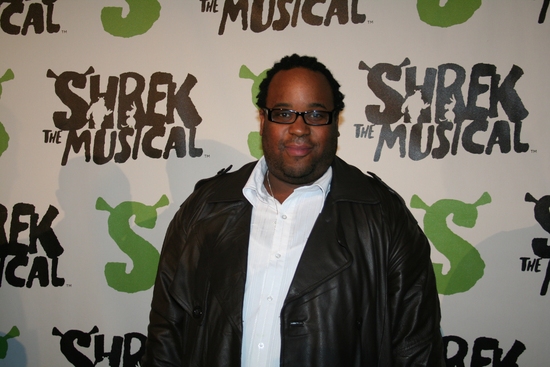 Jacob Ming-Trent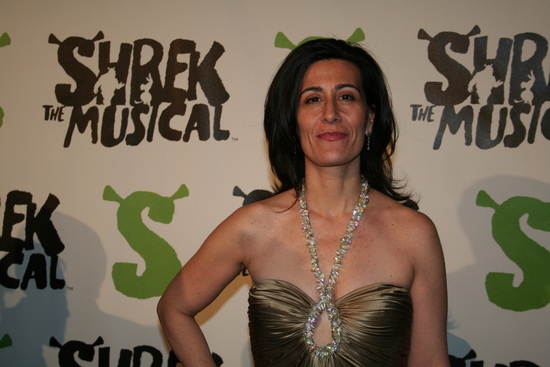 Jeanine Tesori

David Lindsay-Abaire and Jeanine Tesori

Rachel Stern, Jennifer Simard, Noah Rivera, Carolyn Ockert-Haythe and Heather Jane Rolff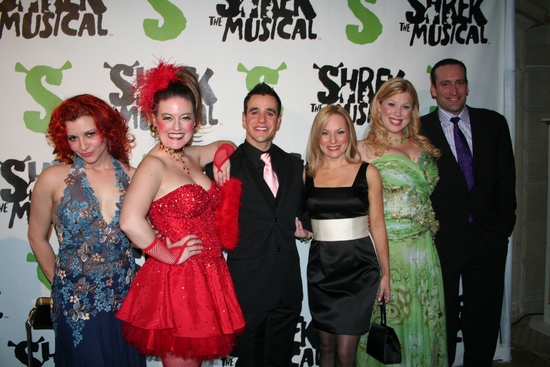 Rachel Stern, Jennifer Simard, Noah Rivera, Carolyn Ockert-Haythe, Heather Jane Rolff and Chris Hoch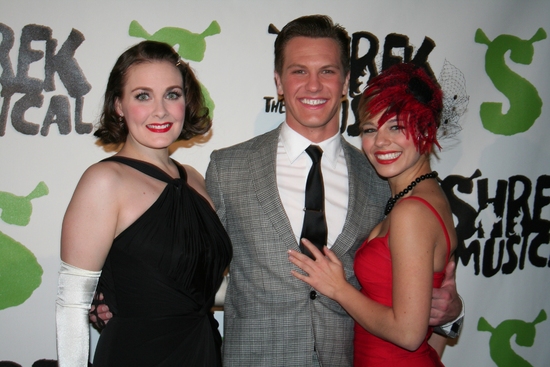 Danette Holden, Marty Lawson and Savannah Wise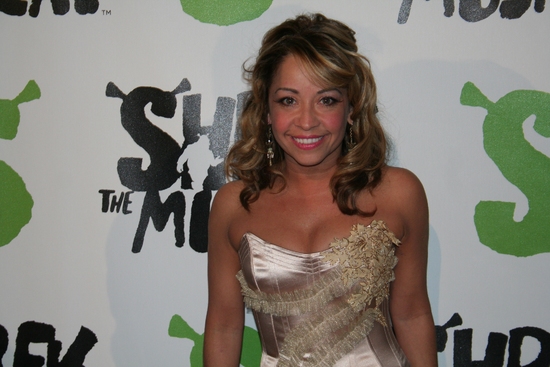 Jennifer Cody

Jennifer Cody

Cameron Diaz

Cameron Diaz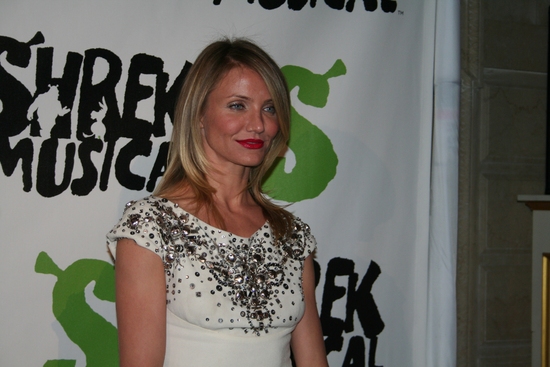 Cameron Diaz

Cameron Diaz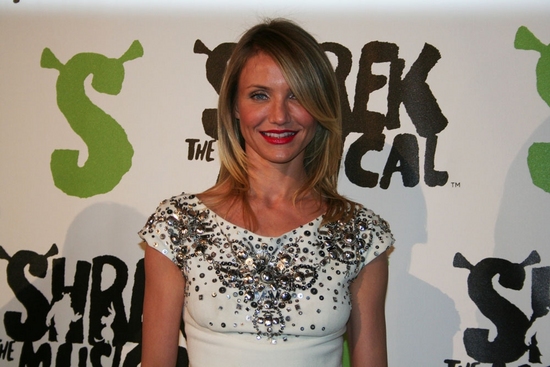 Cameron Diaz

Sarah Jane Everman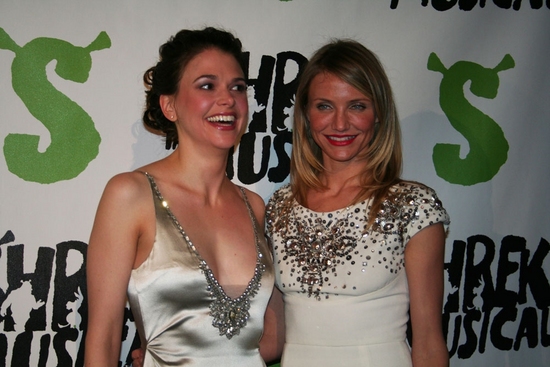 Sutton Foster and Cameron Diaz

Sutton Foster and Cameron Diaz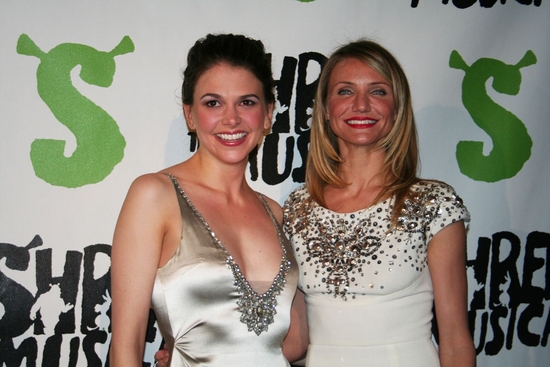 Sutton Foster and Cameron Diaz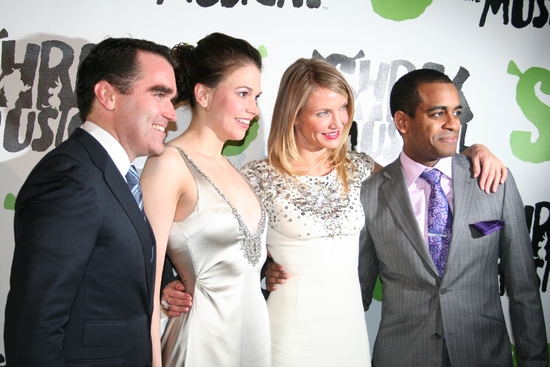 Brian d'Arcy James, Sutton Foster, Cameron Diaz and Daniel Breaker

Brian d'Arcy James, Sutton Foster, Cameron Diaz and Daniel Breaker

Brian d'Arcy James, Sutton Foster, Cameron Diaz and Daniel Breaker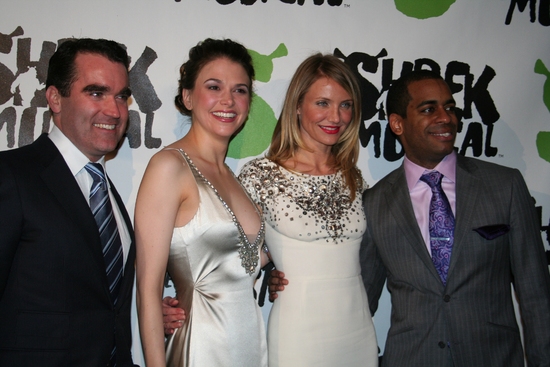 Brian d'Arcy James, Sutton Foster, Cameron Diaz and Daniel Breaker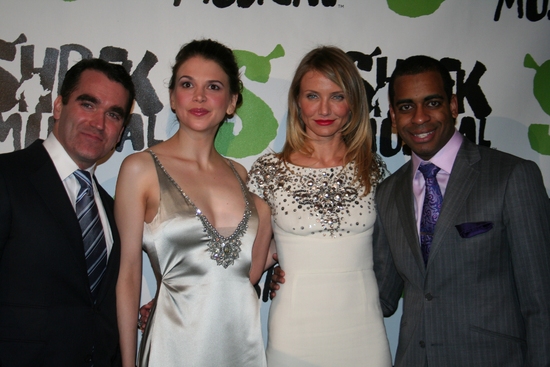 Brian d'Arcy James, Sutton Foster, Cameron Diaz and Daniel Breaker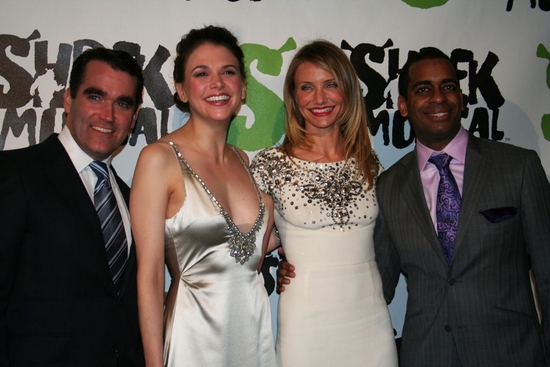 Brian d'Arcy James, Sutton Foster, Cameron Diaz and Daniel Breaker

Brian d'Arcy James, Sutton Foster, Cameron Diaz and Daniel Breaker

Sutton Foster and Brian d'Arcy James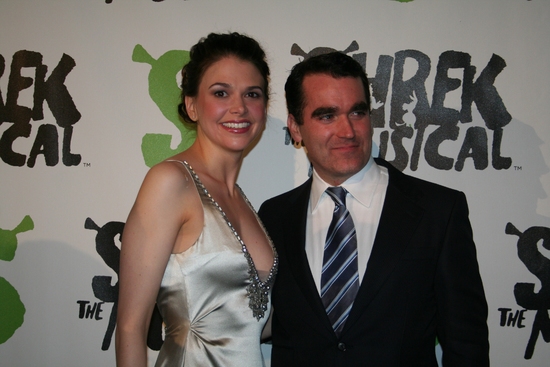 Sutton Foster and Brian d'Arcy James

Denny Paschall and Haven Burton

Rosie Perez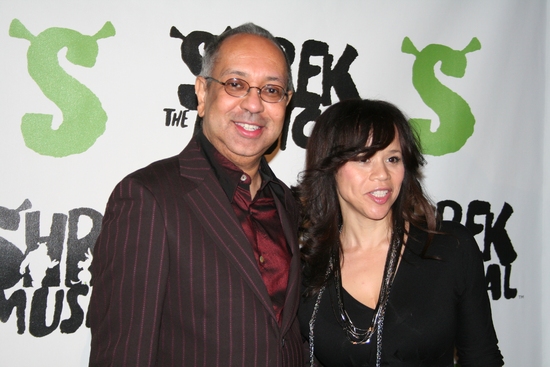 George C. Wolfe and Rosie Perez

George C. Wolfe and Rosie Perez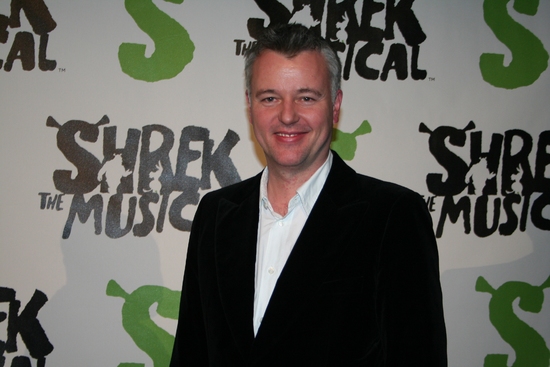 Tim Hatley (Set, Costume and Puppet Desinger)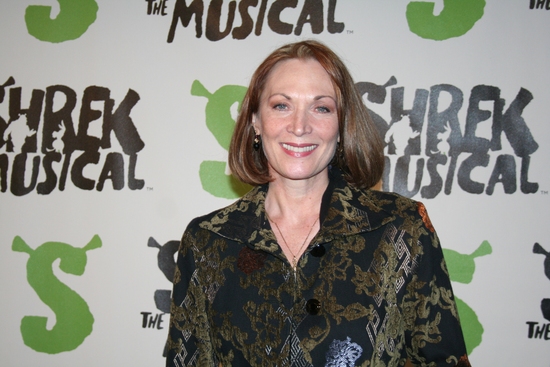 Dee Hoty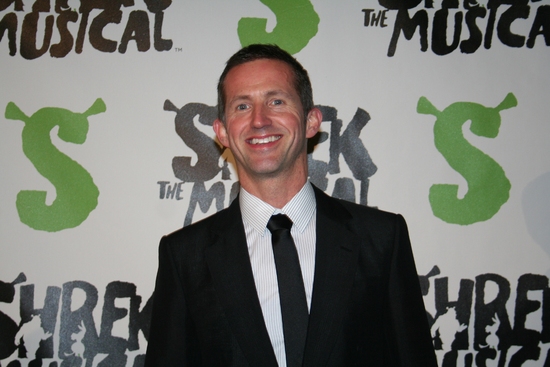 Hugh Vanstone (Lighting Designer)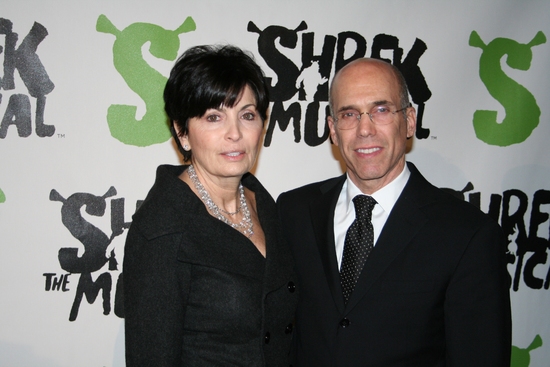 Jeffrey Katzenberg with wife Marilyn Katzenberg

Tracie Thoms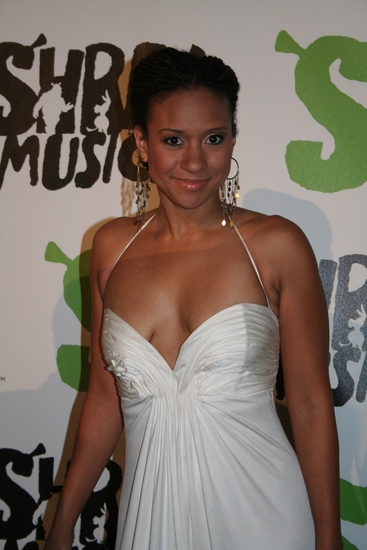 Tracie Thoms

Cheyenne Jackson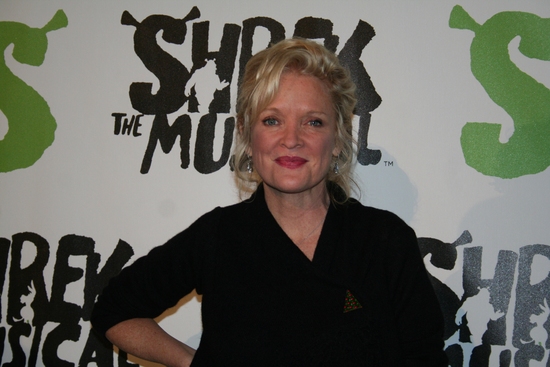 Christine Ebersole

Andrea Martin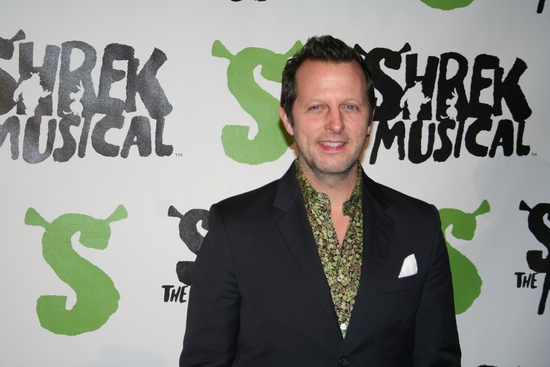 Rob Ashford

Randy Graff and Tim Weil (Music Director)

Bobby Daye, Cameron Adams and Justin Greer

David Lindsay-Abaire with wife Chris and son Nicolas

Josh Prince (Choreographer)

Ryan Duncan

Ryan Duncan and David F.M. Vaughn

Peter Hylenski (Sound Design) with his wife Suzanne