Photos: Romance/Romance Opens at Paper Mill
Matt Bogart and Jessica Bogart star in the Paper Mill Playhouse's production of the musical Romance/Romance, running from February 28th through April 1st.  The show opened March 4th.
Matt Bogart (Aida, The Civil War, Miss Saigon) and Jessica Bogart (In My Life, Oklahoma!, Rent), who are married in real life, are joined by Danette Holden (Anything Goes) and Mark Ledbetter (On the Twentieth Century Actors' Fund concert).  Mark S. Hoebee directs.
"This Tony-nominated tuner by Barry Harman and Keith Herrmann pairs two distinctive one-acts to create an entertaining musical that explores the highs and lows of love. The show begins in turn-of the century Vienna with The Little Comedy, based on the short story by Austrian writer Arthur Schnitzler. Bored and cynical, two of society's elite set out in search of meaningful relationships by posing as paupers. When their charade is revealed, they discover what they were looking for was right in front them the whole time. The second act, Summer Share, is an updated take on Jules Renard's play Pain de Menage. Summering in the Hamptons, two best friends contemplate marriage and monogamy, promising fidelity to their spouses even as they consider an affair with each other," state Paper Mill notes.
Visit www.papermill.org for tickets and more information
Photos by Jerry Dalia

Mark Ledbetter, Danette Holden, Mark S. Hoebee (Director/Choreographer and Acting Artistic Director), Jessica Bogart, Matt Bogart

Mark Ledbetter, Danette Holden, Mark S. Hoebee, Jessica Bogart and Matt Bogart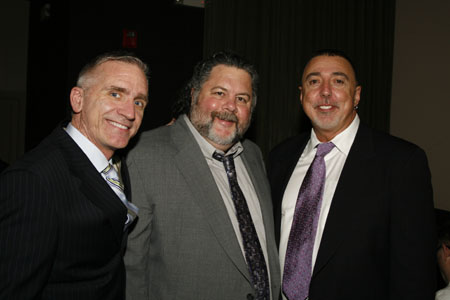 Mark S. Hoebee, Keith Herrmann (Composer), Barry Harman (Author)

Mark S. Hoebee, Liza Wenger, Ken Wenger (Paper Mill Playhouse Board of Trustees)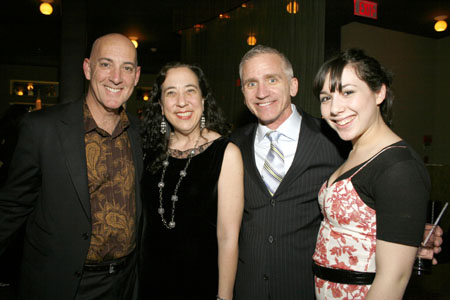 Mark S. Hoebee, Diane Claussen (Managing Director) Liza Wenger, Ken Wenger (Paper Mill Playhouse Board of Trustees)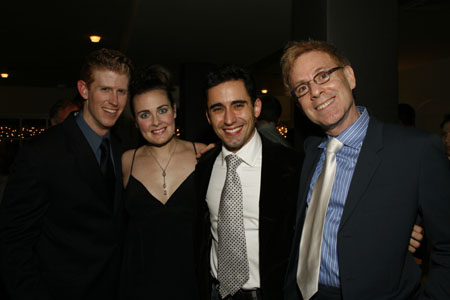 Mark Ledbetter, Danette Holden, John Lloyd Young, Patrick Parker (Artistic Associate)

Peter Sarni, Edward Iddisah, Mary Ann Sarni

John Lloyd Young, Mark S. Hoebee (Director/Choreographer & Acting Artistic Director) and Alison Franck (Casting Director)

Matt Bogart, Wendy Seyb (Assistant Director), Jessica Bogart, Patrick Parker (Artistic Associate), and Jeff Croiter (Lighting Designer)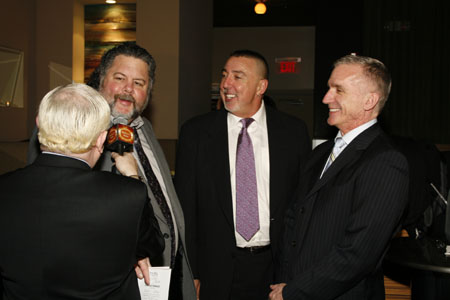 Barry Z, Keith Herrmann, Barry Harman, and Mark S. Hoebee

Barry Harman and Keith Herrmann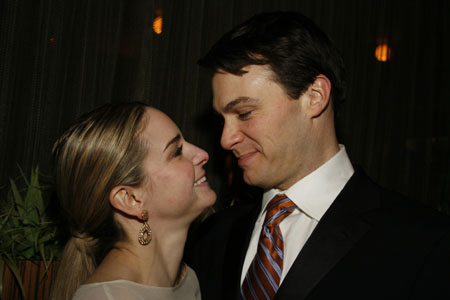 Jessica Bogart and Matt Bogart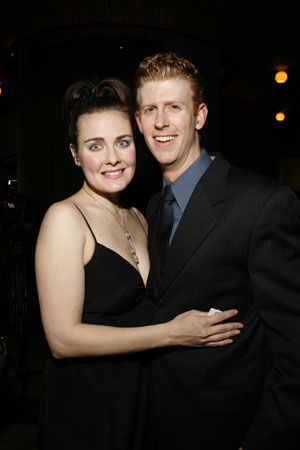 Danette Holden and Mark Ledbetter

Tiffany Wilson, Christopher Haught, Shayne Miller (Paper Mill Press Manager), Elizabeth Howard, and Tracy Glenn Murray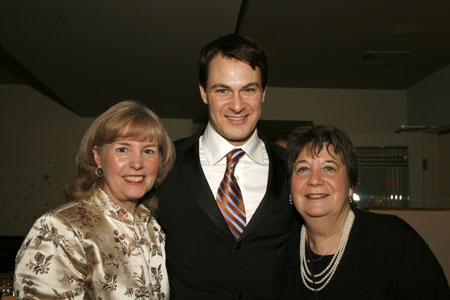 Mickey McNany (Paper Mill Theater School Director), Matt Bogart, Mildred Heckmann (VIP Tickets Services Manager)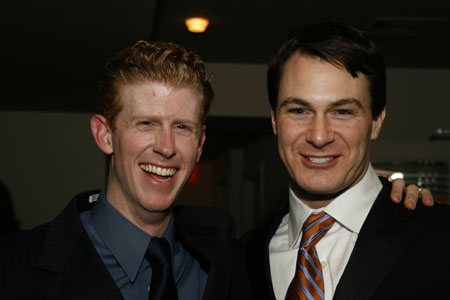 Mark Ledbetter and Matt Bogart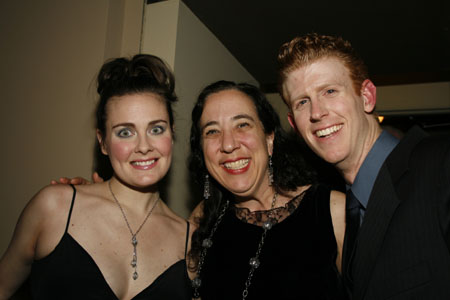 Danette Holden, Diane Claussen (Managing Director) and Mark Ledbetter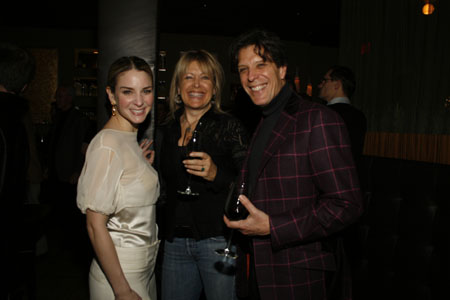 Jessica Bogart, Cherry King, and Jerome Brielle

Mark Ledbetter, Danette Holden and Barry Z

Cathy McMullen, Jan Scelsa (Two Rivers Theater)

Mark Ledbetter, Jacqueline Bayne, Kilty Reidy, Paul Schaffer, Heather Parcells, Danette Holden, Robert Creighton