Photo Coverage: Rapkin's Pre-Release 'Theater Geek' Party
On Monday, May 24, the National Arts Club hosted a pre-release celebration party for Mickey Rapkin's "Theater Geek." "Theater Geek" tells the story of Stagedoor Manor's rich history and amazing track record for producing the next generation of stars. "Theater Geek," penned by GQ Senior Editor and author of "Pitch Perfect," is published by Free Press, an imprint of Simon & Schuster, Inc. and will be released June 1, 2010.
"Theater Geek is such an amazing opportunity," said Cindy Samuelson, who runs Stagedoor Manor and whose parents founded the camp. "The book is a testament to the work we continue to do each year at Stagedoor. So many kids build their confidence here - it's like a second home to so many young people. Mickey Rapkin is a talented writer and a theater geek himself. His book will capture the heart of Stagedoor Manor and spread the word that there is a place for those who share a passion for the stage."
Press note describes "Theater Geek" as a "poignant, funny and revealing portrait that follows three determined teenage actors who use theater to navigate adolescence and figure out who they are and who they want to be during their summer at Stagedoor. In addition, the book details the camp's history, including the impossible tale of Jack Romano, a charismatic gay Cuban-Jewish refugee who served as the Artistic Director of Stagedoor during its early years - a man who influenced alumni like Oscar-nominees Robert Downey, Jr. and Amy Ryan as well as one-time Stagedoor musical director and current Broadway composer, Jeanine Tesori (Shrek - The Musical).
"Theater Geek" explains how founders Carl and Elsie Samuelson opened a theater camp in the 1970s and nurtured it into the premiere summer program in the world, despite very little experience with either camps or theater." 
"Stagedoor Manor remains the gold standard in theater camps, and an impressive list of bold-faced names have passed through the doors," said Rapkin, who jokes: "I wish I could have been a camper there. Had I known there was a place where other kids were making Broadway mix tapes, I might have had an easier childhood." With alumni that include Natalie Portman, Jon Cryer, Zach Braff, MAndy Moore, Bryce Dallas Howard, Jennifer Jason Leigh, and Julia Murney, it's no wonder that talent agents call Stagedoor Manor "the only place of its kind in the world!"
Stagedoor Manor was founded by Carl and Elsie Samuelson in 1976. Together with original Artistic Director Jack Romano, they worked to create a performing arts center where kids could explore and find expression, fulfillment and tap their creative potential. Currently owned by daughters Debra and Cindy Samuelson, Stagedoor Manor is frequently the subject of national profiles and newsmagazine pieces as its alumni campers have become famous faces on film, television, and stages around the world. Stagedoor Manor has been the subject of several film projects, including Todd Graff's independent feature, "Camp," Alexandra Shiva's 2005 documentary, "Stagedoor," and the STARZ KIDS network's featured short-segment vignettes. Stagedoor Manor produced the world premiere of Disney's High School Musical, Music Theatre International School Edition of Avenue Q, Rent, Aida, Miss Saigon, Sweeney Todd and Andrew Lippa's Wild Party.
Photo Credit: Matthew Murphy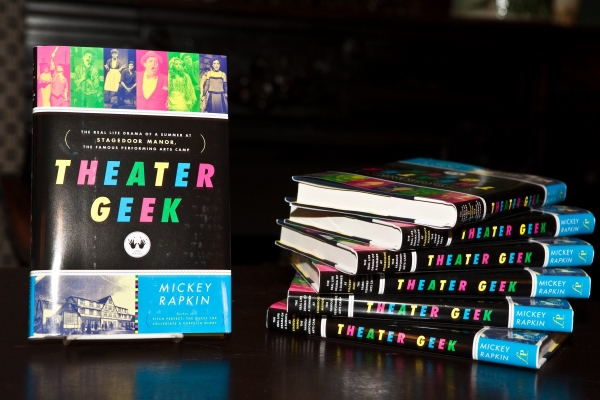 "Theatre Geek"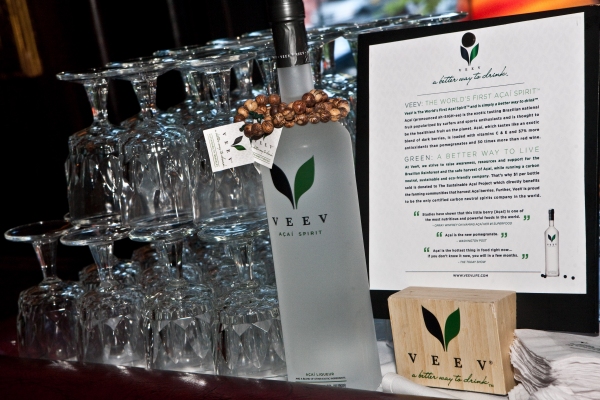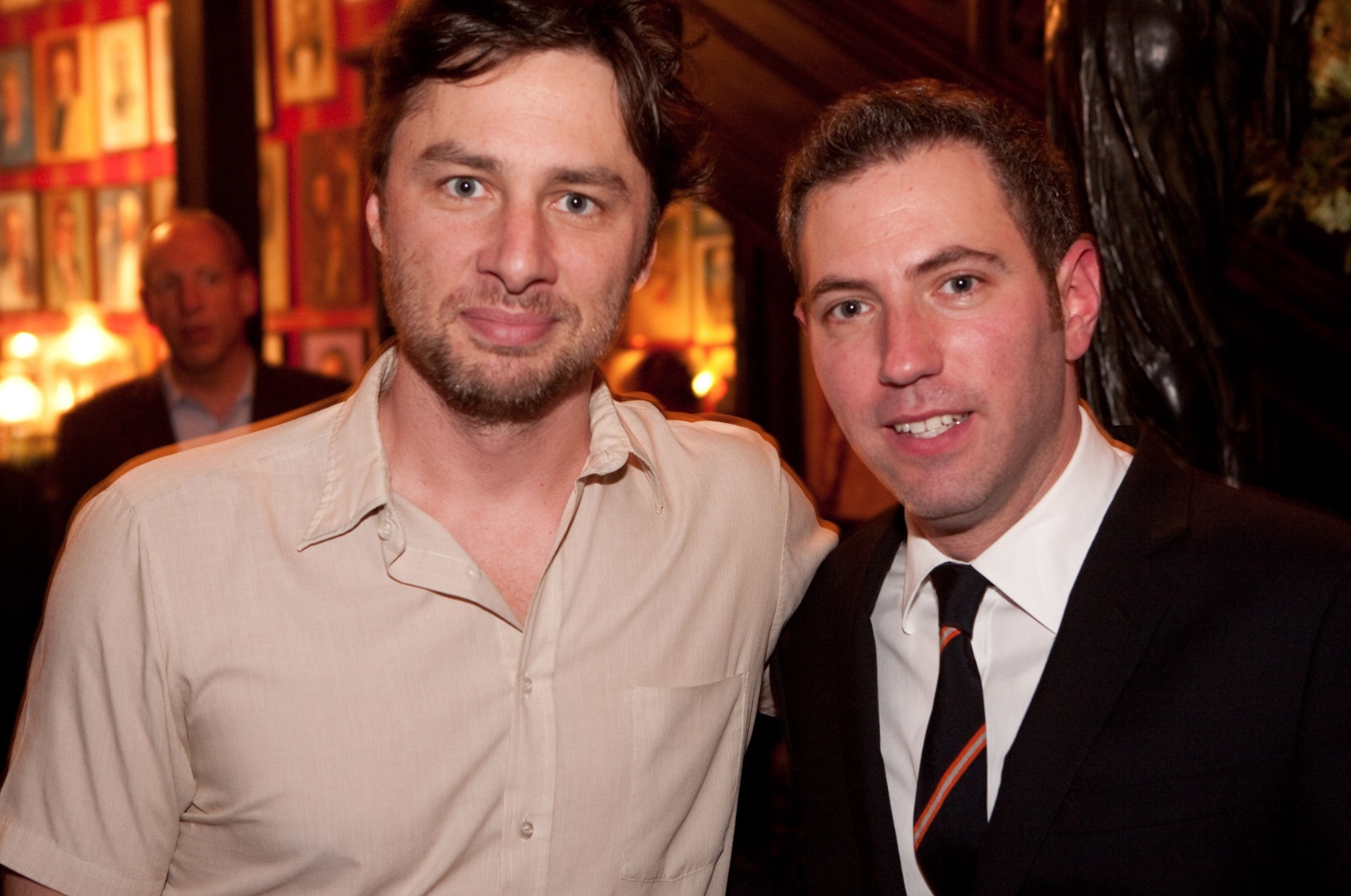 Zach Braff
and Mickey Rapkin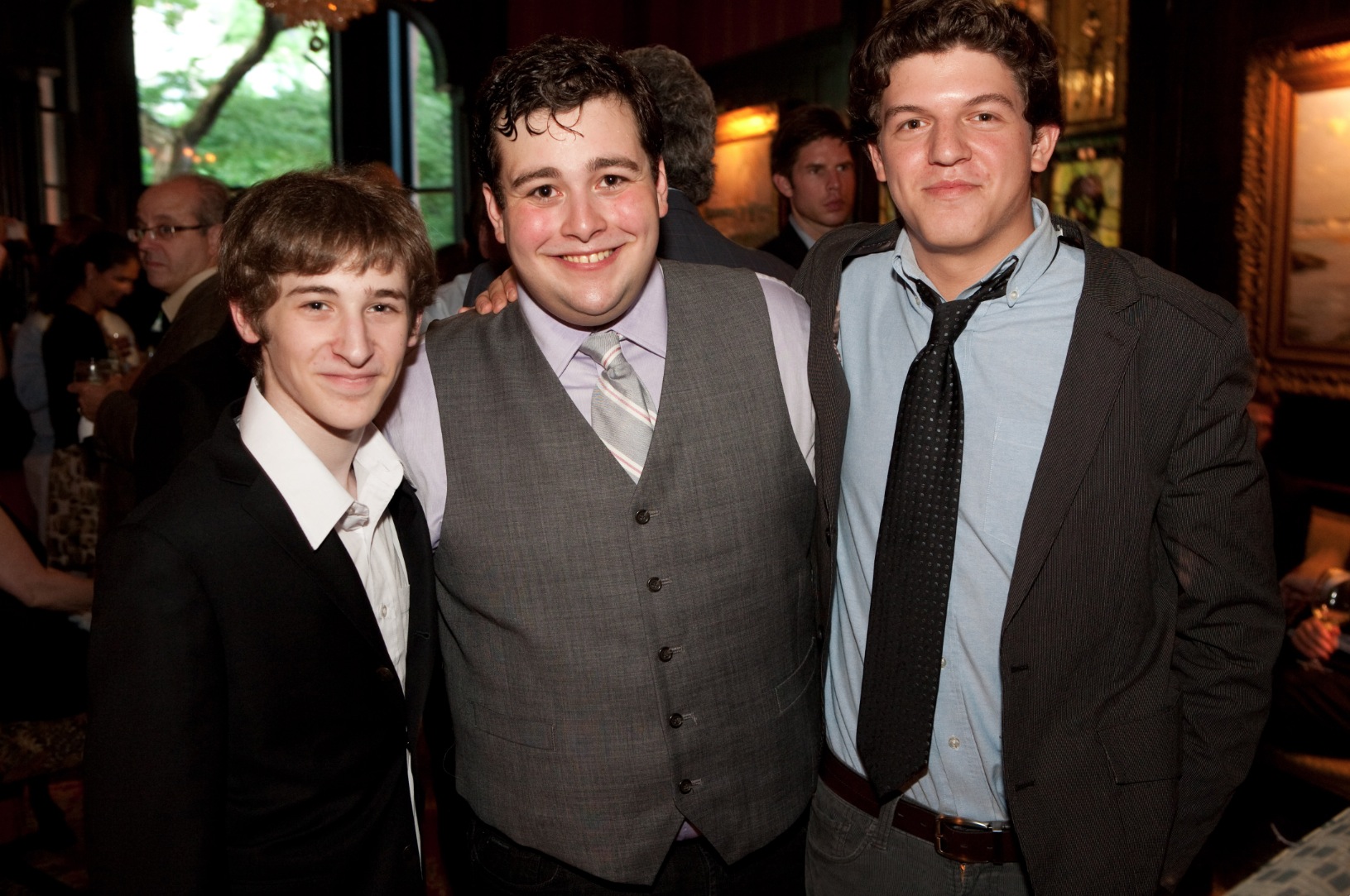 Noah Robbins, Harry Katzman, and Brian Muller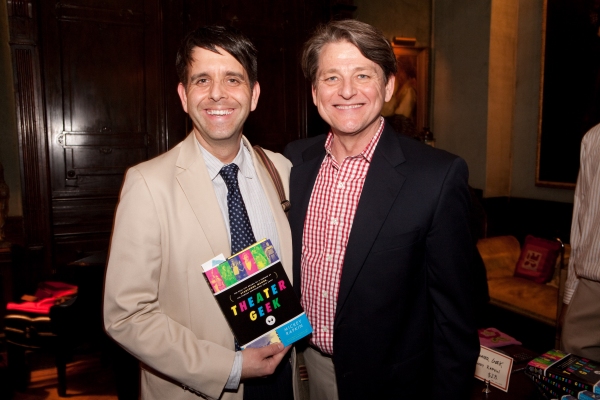 Brad Lohrenz and Ken Dingledine of Samuel French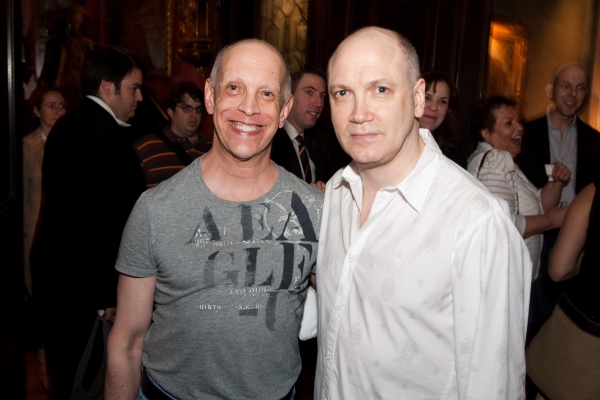 Andy Halliday and Tony nominated playwright Charles Busch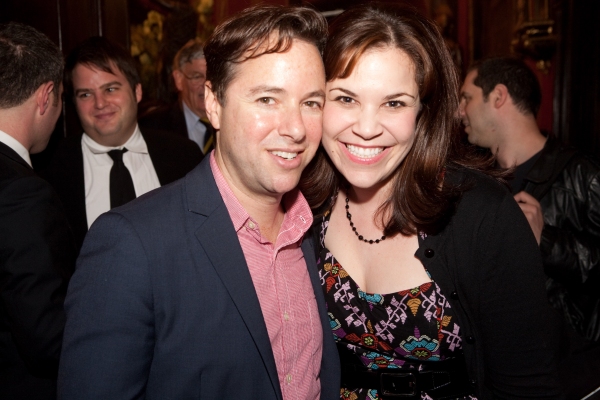 Gordon Greenberg and Lindsay Mendez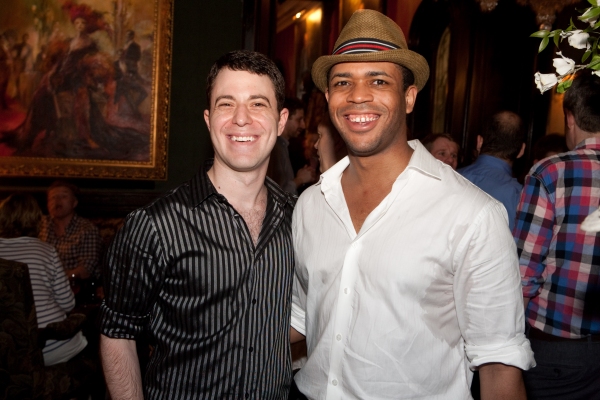 Travis Greisler and Derrick Cobey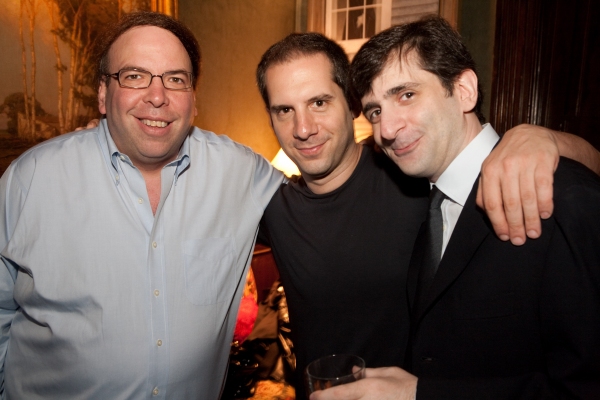 Mark Saks, Seth Herzog, Jonathan Marc Sherman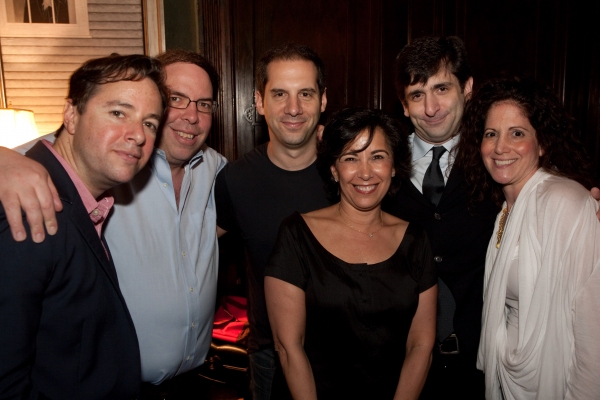 Mark Saks, Seth Herzog, Debra Samuelson, Jonathan Marc Sherman, and Amy Brownstein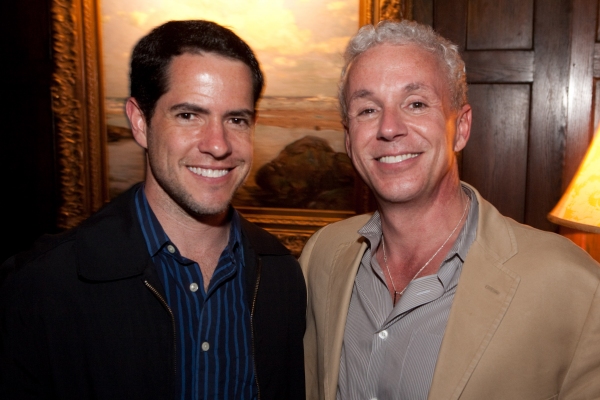 Steve Fickinger and Guest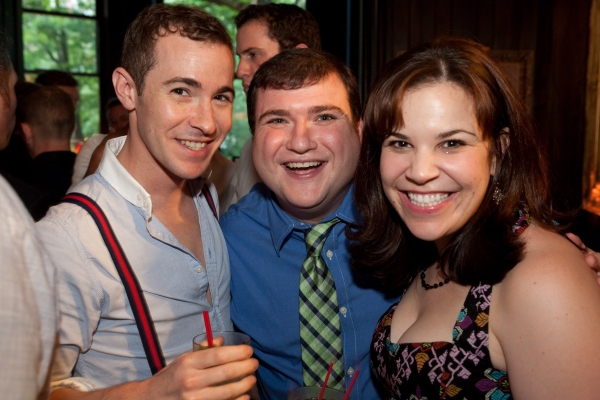 Stephen Agosto, Todd Buonopane and Lindsay Mendez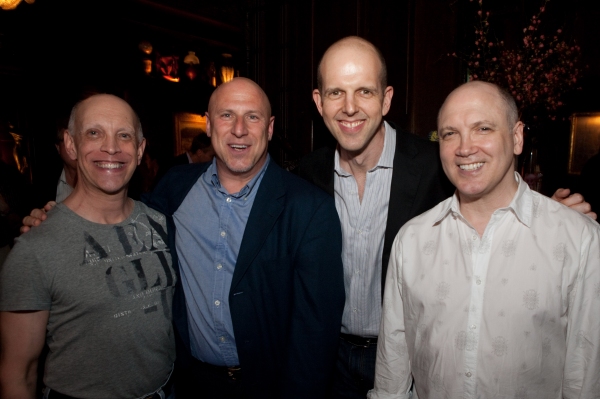 Andy Halliday, Peter Green. Jeff Blumenkrantz and Charles Busch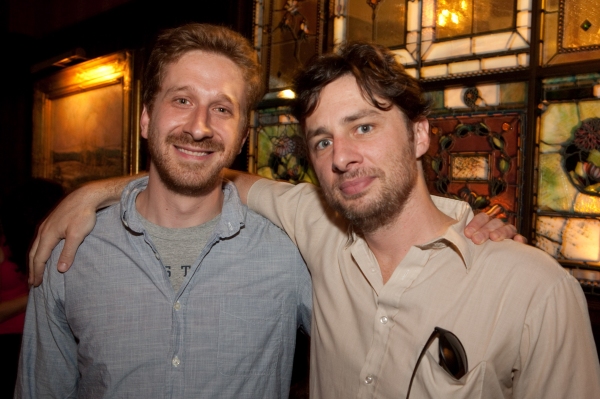 Danny Goldstein and Zach Braff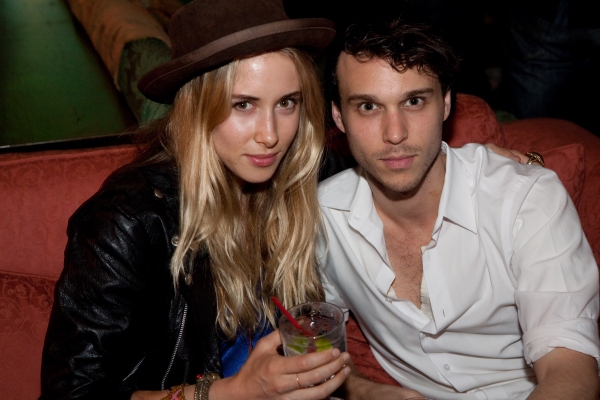 Gilliam Zinser and Guest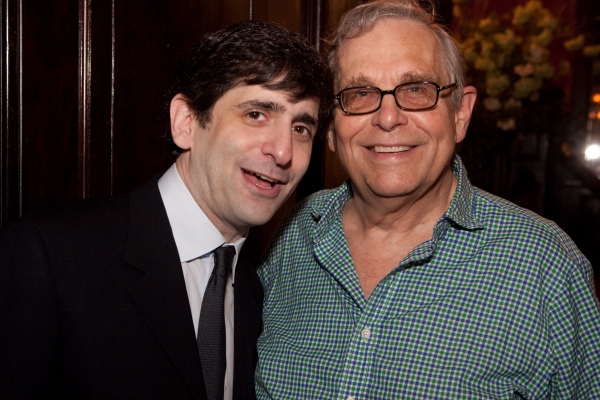 Jonathan Marc Sherman and Richard Maltby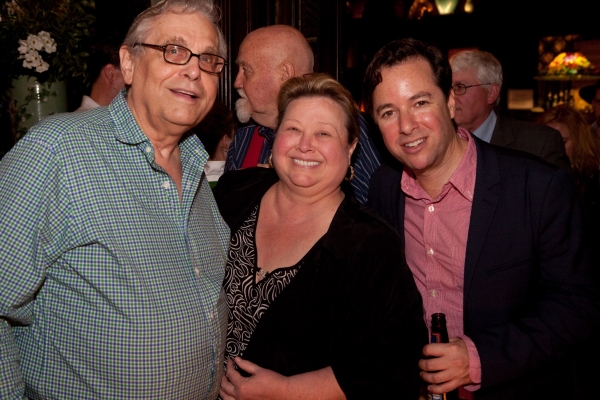 Richard Maltby, Konnie Kittrell and Gordon Greenberg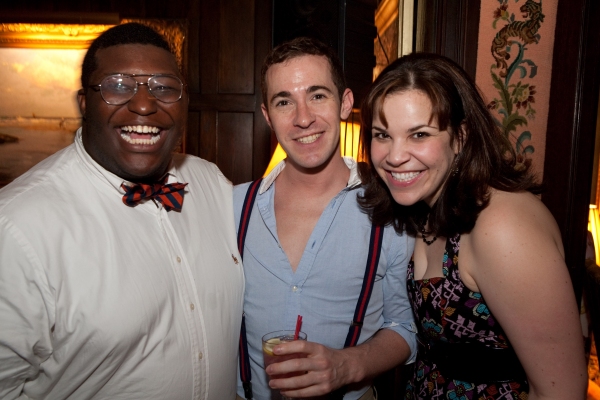 Larry Owens, Stephen Agosto and Lindsay Mendez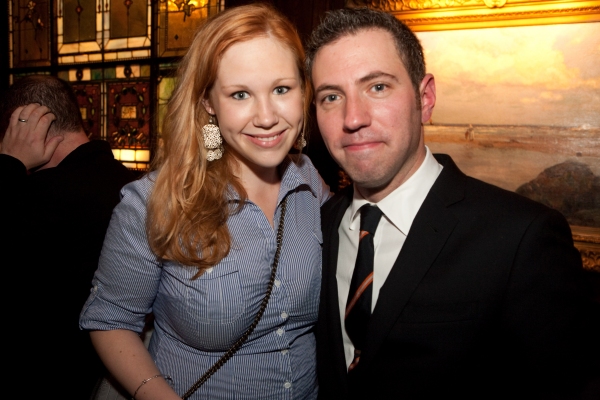 Caitlin Van Zandt and Mandy Rapkin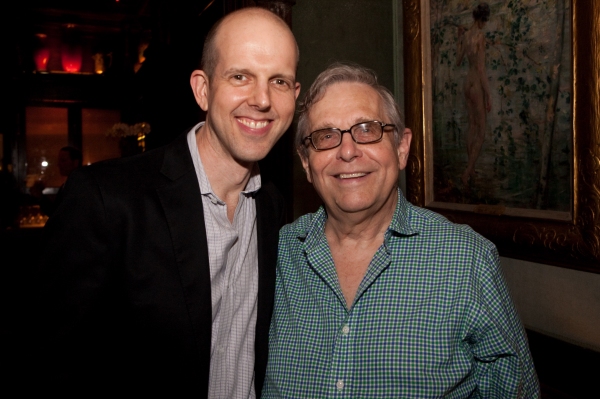 Jeff Blumenkrantz and Richard Maltby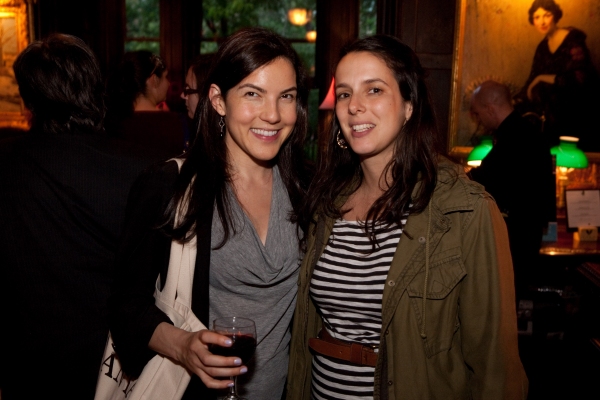 Sloane Crosley and InStyle's Nicole Vecchiarelli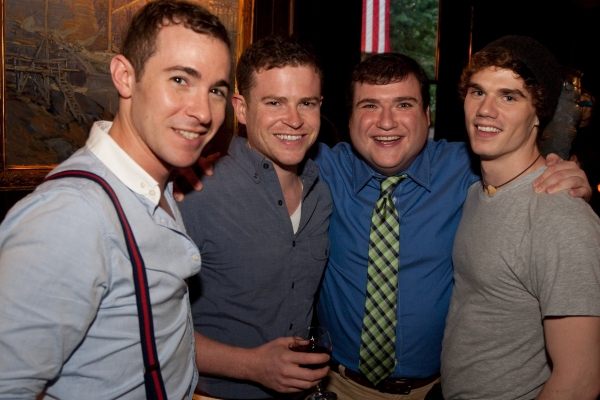 Stephen Agosto, Joe Gallagher, Todd Buonopane and Jay A. Johnson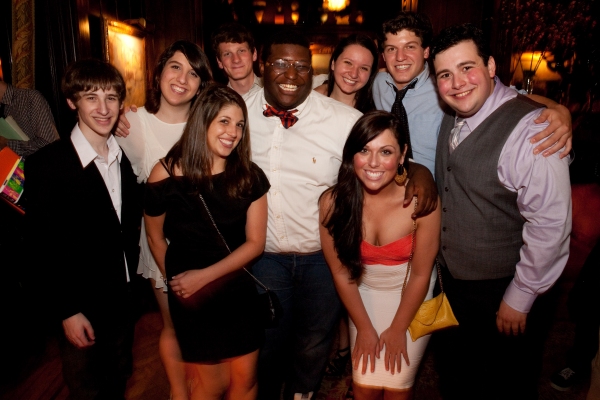 Stagedoor Manor Campers