Click Here for More Articles on RAGTIME
Photo Coverage: RAGTIME's Return: Opening Night - The Gypsy Robe Ceremony!
The thrilling new Broadway production of RAGTIME at the Neil SimonTheatre (250 West 52 Street) officially opened on, Sunday, November 15, 2009. BroadwayWorld.com's cameras were for all the festive opening night excitement!
The colorful Gypsy Robe, embellished with mementos from Broadway musicals, is presented to the cast member who has the most Broadway chorus credits. Recent Gypsy Robe honoree, FINIAN'S RAINBOW's Lisa Gajda passed the special Broadway garment on to Michael X. Martin backstage at the Neil Simon before the opening night performance and we were there too!
One of the most eagerly anticipated productions of this Broadway season is the revival of Ragtime, a musical adaptation of E.L. Doctorow's novel: a complex turn-of-the-20th-century tapestry that weaves together stories of a WASP family, an African-American musician and a Jewish immigrant as they make their way in the new New World.
The John F. Kennedy Center's new production of Terrence McNally,Lynn Ahrens and Stephen Flaherty's Tony Award® winning musical RAGTIME, based on the E.L. Doctorow novel, features direction and choreography by Marcia Milgrom Dodge, and a majestic 28-piece orchestra led by musical director James Moore.
RAGTIME features a company of 40, starring Ron Bohmer(Father),Quentin Earl Darrington (Coalhouse Walker Jr.), Christiane Noll(Mother), Robert Petkoff (Tateh), Bobby Steggert (Mother's Younger Brother), Stephanie Umoh (Sarah), with Christopher Cox (The Little Boy), Sarah Rosenthal (The Little Girl), Mark Aldrich (Willie Conklin),Aaron Galligan-Stierle (Henry Ford), Jonathan Hammond(Harry Houdini), Dan Manning (Grandfather), Michael X. Martin (J.P. Morgan),Mike McGowan (Stanford White), Donna Migliaccio (Emma Goldman),Josh Walden (Harry K. Thaw), Savannah Wise (Evelyn Nesbit), Eric Jordan Young (Booker T. Washington).
RAGTIME also features Sumayya Ali, Terence Archie, Corey Bradley,Jayden Brockington,Benjamin Cook, Carey Rebecca Brown, Jennifer Evans, Carly Hughes, Lisa Karlin, Valisia LeKae, James Moye, TracyLynn Olivera, Mamie Parris, Bryonha Parham, Nicole Powell, Kaylie Rubinaccio, Arbender J. Robinson, Benjamin Schrader, Wallace Smith,Catherine Walker, Jim Weaver, Kylil Christopher Williams.
RAGTIME is produced by Kevin McCollum, Roy Furman, Scott Delman,Roger Berlind, Max Cooper, Tom Kirdahy/Devlin Elliott, Jeffrey A. Sine, Stephanie McClelland,Roy Miller, LAMS Productions, Jana Robbins, Sharon Karmazin, Eric Falkenstein/Morris Berchard,Wendy Federman, Jamie deRoy, Sheila Steinberg, Lauren Stevens, Independent Presenters Network, Held-Haffner Productions, HRH Foundation and Emanuel Azenberg in association withThe John F. Kennedy Center for the Performing Arts. Marcia Milgrom Dodge's production debuted at the Kennedy Center's Eisenhower Theater on April 18 and played a sold out limited engagement through May 17, 2009. The celebrated production team includes scenic design byDerek McLane, costume design by Santo Loquasto, lighting design by Donald Holder, sound design by Acme Sound Partners, hair and wig design by Edward J. Wilson and orchestrations by William David Brohn.
RAGTIME originally opened on Broadway on January 18, 1998 at the Ford Center for the Performing Arts. The musical garnered four Tony Awards® including Best Book, Original Score and Best Orchestrations. The beloved Ahrens and Flaherty score features some of the award-winning team's best-known songs including the title song, "Make Them Hear You" and the anthem "The Wheels of a Dream."
RAGTIME tickets prices are $46.50, $86.50 and $126.50 (including $1.50 facility fee) and available by calling Ticketmaster at 212-307-4100 or visiting www.ticketmaster.com.
RAGTIME will play the following schedule: Tues. eve. at 7p; Wed., Thurs., Fri. and Sat. eve at 8p, Wed. and Sat. mat. at 2p; Sun. mat. at 3p. Dark Mon.
Photos by Walter McBride/Retna Ltd.

Opening Night Performance Gypsy Robe Ceremony for the Broadway Musical "RAGTIME" at The Neil Simon Theatre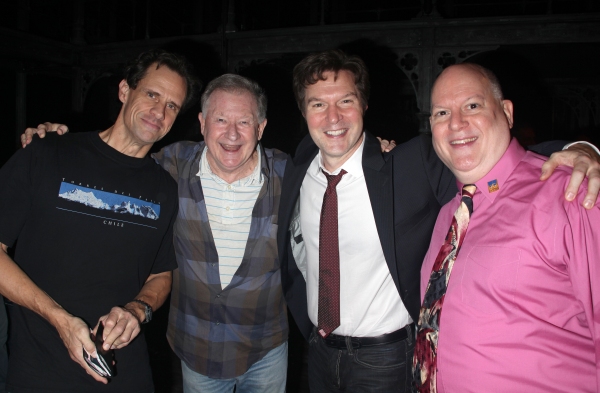 Michael X. Martin with Harvey Evans, Ron Bohmer and David Westphal

Making Their Broadway Debuts!
Lisa Gajda (Gypsy Robe Winner - Finian's Rainbow) and Michelle Kittrell

Lisa Gajda announces who is next to wear the Gypsy Robe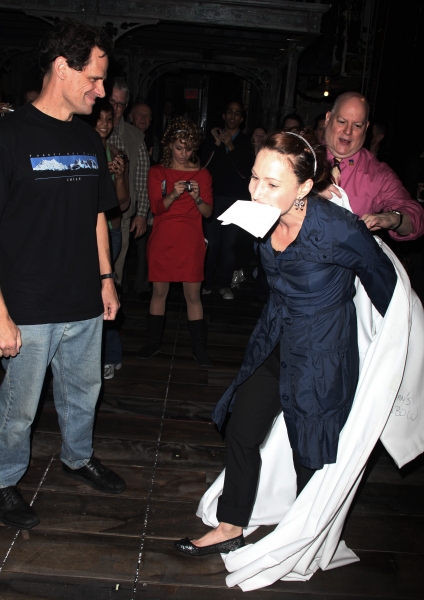 Michael X. Martin wins the honor!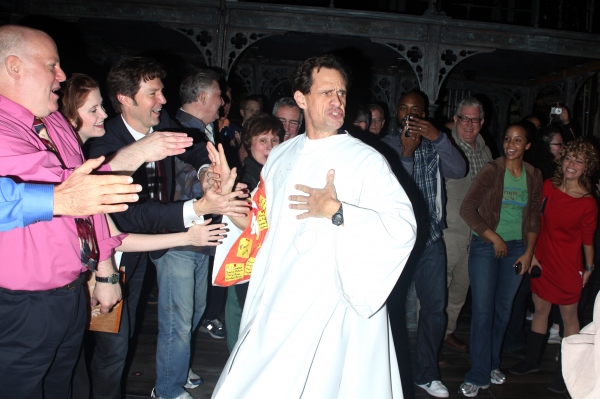 Michael X. Martin shows off his stuff to the cast and crew!

Robert Petkoff, Stephanie Umoh and Savannah Wise

Christiane Noll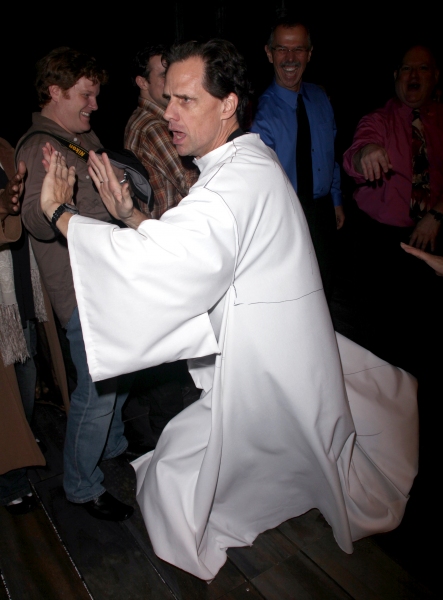 Michael X. Martin works the crowd

Michael X. Martin greeted by Kevin McCollum, Jonathan Hammond, Bobby Steggert and company

Jonathan Hammond and Bobby Steggert

Jonathan Hammond and Bobby Steggert

Stephanie Umoh

Jonathan Hammond, Bobby Steggert, Mike McGowan and cast cheer on Michael X. Martin

Christiane Noll

Eric Jordan Young

Jonathan Hammond, Bobby Steggert and Mike McGowan

Bobby Steggert, Mike McGowan and Michael X. Martin

Mark Aldrich, Bobby Steggert, Terrence McNally and Tom Kirdahy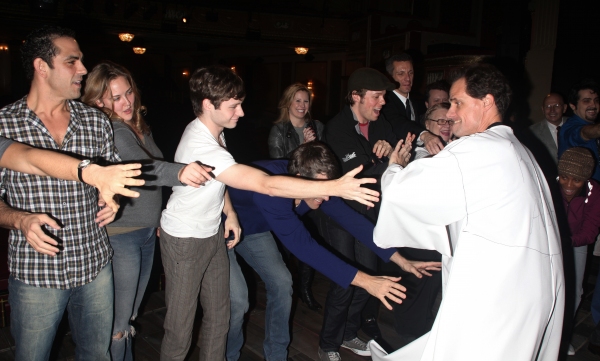 Jonathan Hammond, Bobby Steggert, Mike McGowan and cast cheer on Michael X. Martin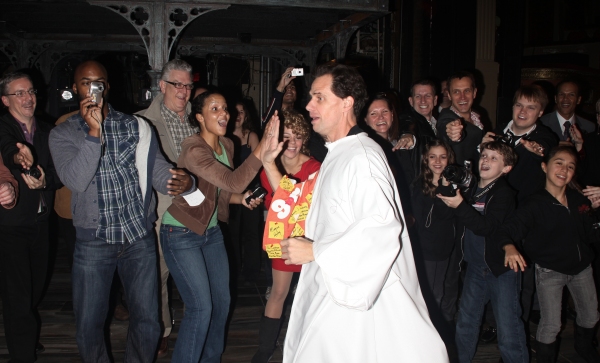 Stephanie Umoh and the company embrace the new Gypsy Robe wearer Michael X. Martin

Michael X. Martin an Quentin Earl Darrington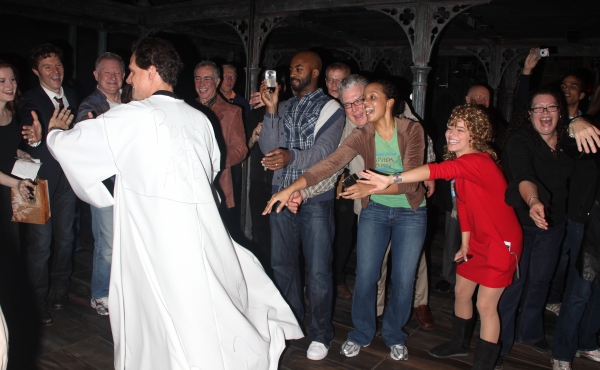 Michael X. Martin with Stephanie Umoh and Savannah Wise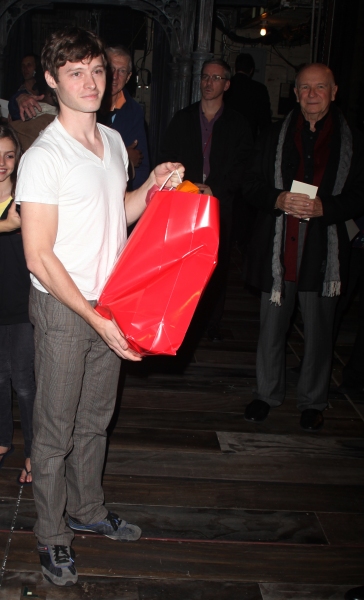 Bobby Steggert leads the 'Presentation of Gifts from Cast to Director'

Bobby Steggert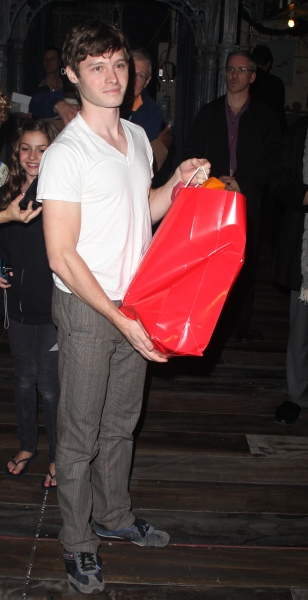 Bobby Steggert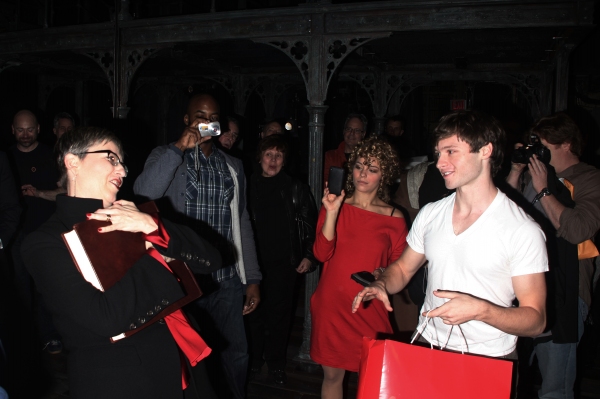 Marcia Milgrom Dodge and Bobby Steggert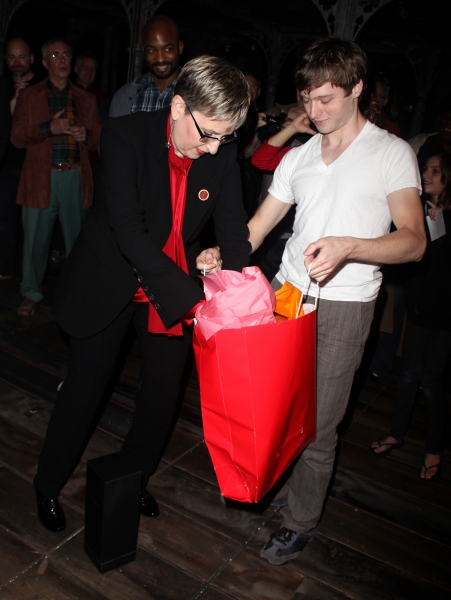 Marcia Milgrom Dodge and Bobby Steggert

Bobby Steggert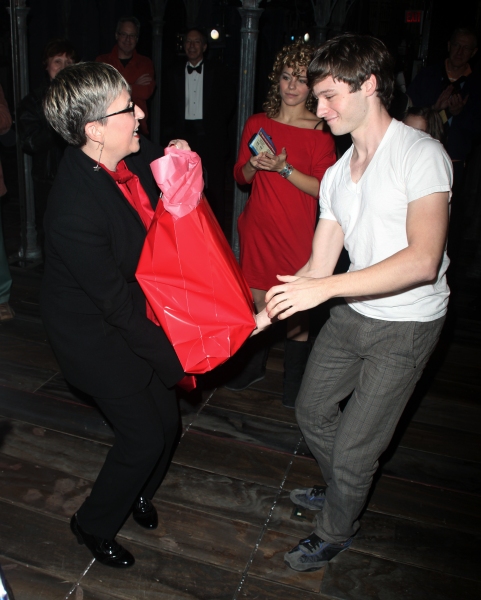 Marcia Milgrom Dodge and Bobby Steggert

Bobby Steggert

Marcia Milgrom Dodge and Bobby Steggert

Marcia Milgrom Dodge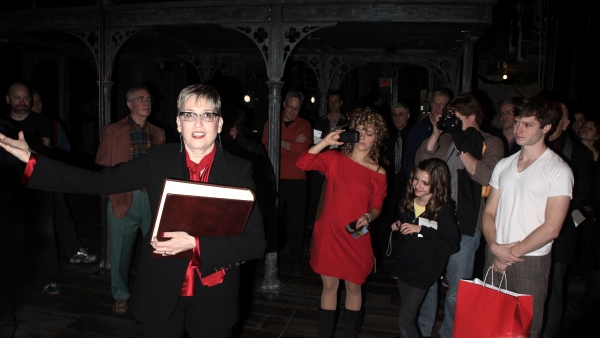 Marcia Milgrom Dodge and Bobby Steggert

Marcia Milgrom Dodge
Gypsy Winner Michael X. Martin poses with the cast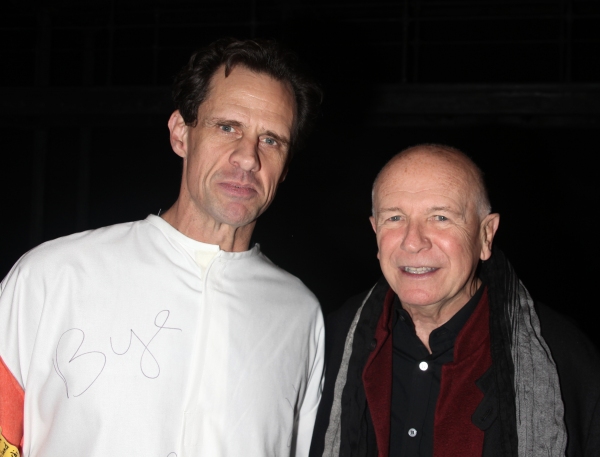 Michael X. Martin and Terrence McNally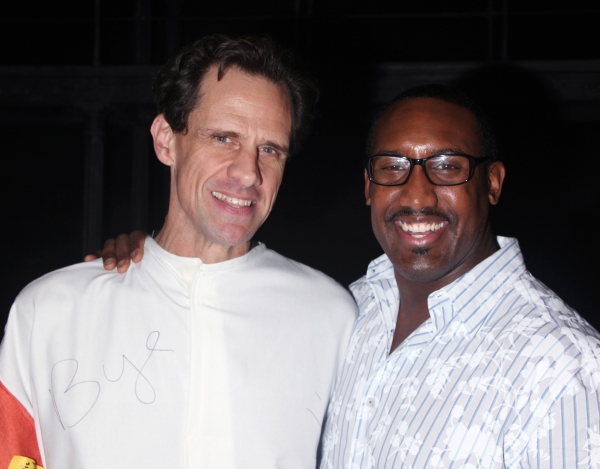 Michael X. Martin and Quentin Earl Darrington

Terrence McNally and Quentin Earl Darrington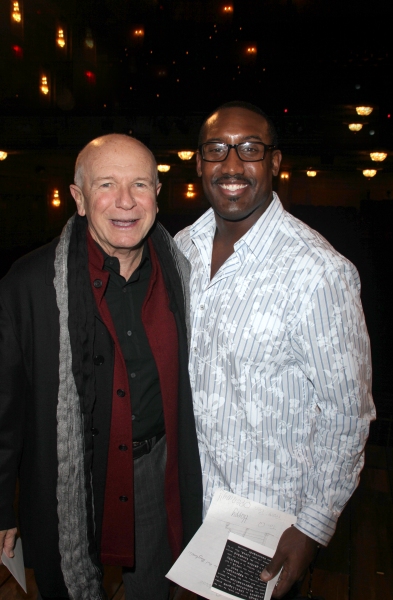 Terrence McNally and Quentin Earl Darrington

Michael X. Martin and Terrence McNally

Michael X. Martin and Savannah Wise

Christopher Cox, Bobby Steggert and Michael X. Martin

Christopher Cox, Bobby Steggert and Michael X. Martin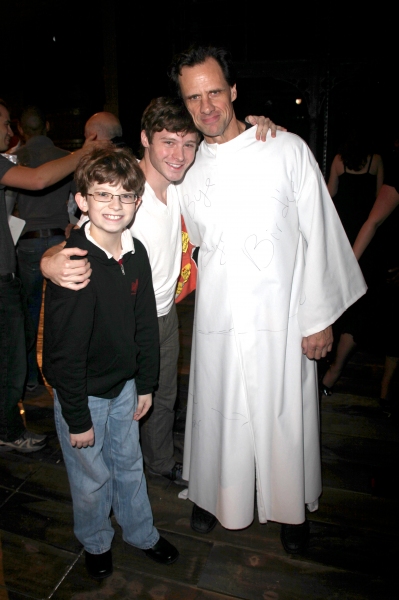 Christopher Cox, Bobby Steggert and Michael X. Martin

Robert Petkoff and Michael X. Martin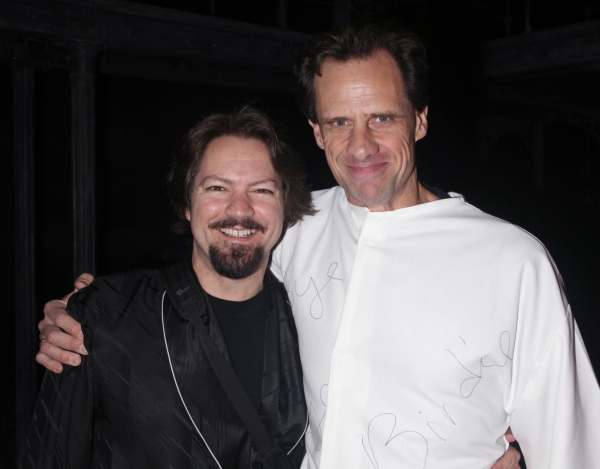 Robert Petkoff and Michael X. Martin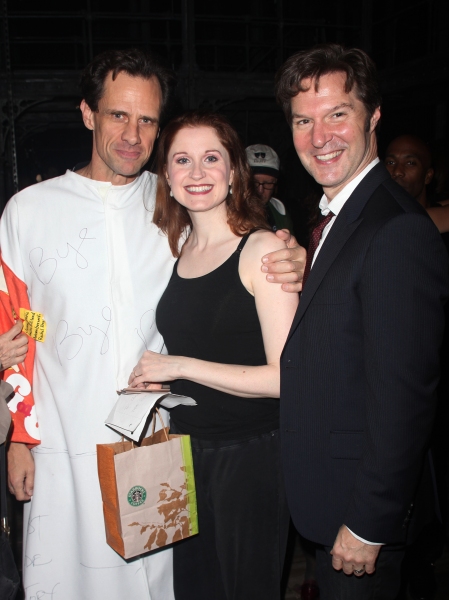 Christiane Noll, Michael X. Martin and Ron Bohmer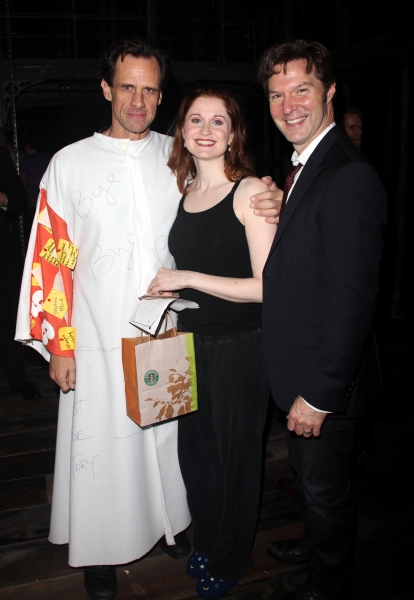 Christiane Noll, Michael X. Martin and Ron Bohmer