Photo Coverage: Project Shaw Presents CAPTAIN BRASSBOUND'S CONVERSION
Gingold Theatrical Group's PROJECT SHAW presented George Bernard Shaw's comedy about wild pirate tales, the high seas and one intrepid woman: CAPTAIN BRASSBOUND'S CONVERSION this Monday, October 25. BroadwayWorld was on hand and brings you photo coverage below.
The production starred Harriet Harris, Marc Kudisch and Brad Oscar.
Gingold Theatrical Group -- which made history last December as the first company ever to present every play (including full-length works, one-acts and sketches) written by George Bernard Shaw -- continues its fifth year of PROJECT SHAW with CAPTAIN BRASSBOUND'S CONVERSION, Shaw's rarely seen comedy about wild pirate tales, the high seas and one intrepid woman, on Monday, October 25 at 7pm at The Players Club (16 Gramercy Park South) in Manhattan. David Staller produces and directs.
Project Shaw journeys to Morocco for CAPTAIN BRASSBOUND'S CONVERSION! In the comedy, Captain Brassbound (Marc Kudisch) is an infamous pirate, living his life for revenge. Into his world comes a notorious British lady adventurer (Harriet Harris) who not only takes him on, but the marauding Arab tribes and entire U.S. fleet, as well. This rarely seen Shaw gem has developed a cult following over the years. Come see why.
Tony Award-nominee Marc Kudisch, whose Broadway credits include 9 TO 5, CHITTY CHITTY BANG BANG, ASSASSINS and THOROUGHLY MODERN MILLIE, stars as Captain Brassbound. Harriet Harris, who portrays Felicia Tilman on the hit TV series "Desperate Housewives" and won a Tony for her role in THOROUGHLY MODERN MILLIE portrays Lady Cicely Waynflete. Joining Mr. Kudisch and Ms. Harris is Brad Oscar (SPAMALOT, THE PRODUCERS) as Rankin, a missionary who holds an explosive secret about Brassbound. The ensemble also includes Matthew Baldiga, Ariel Estrada,
British playwright Philip Glassborow (making his NY stage debut), Glenn Kalison, David Ian Lee, James Rana, and Paul Singleton. New York Post columnist Michael Reidel narrates the play, and Michael Feingold, theatre critic for the Village Voice hosts the evening.
For more information on Project Shaw, visit www.ProjectShaw.com.
Photo Credit: Genevieve Rafter Keddy


Ariel Estrada

Harriet Harris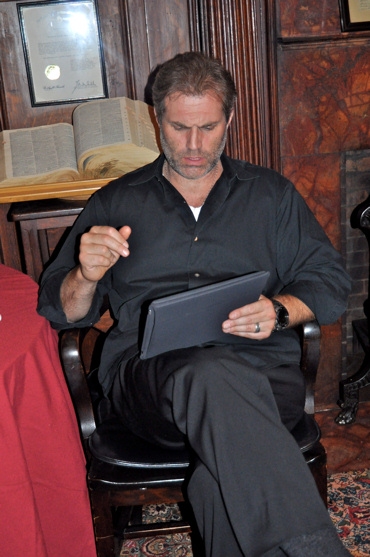 Marc Kudisch

Glenn Kalison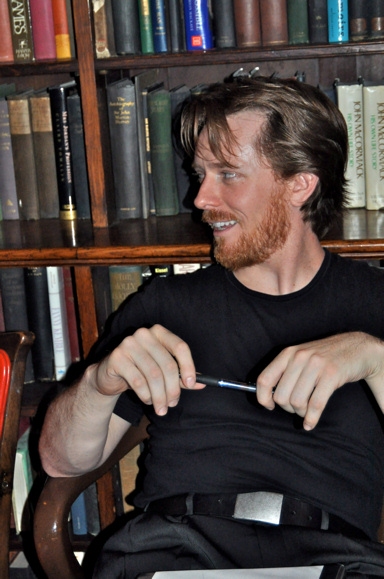 David Ian Lee

Matthew Baldiga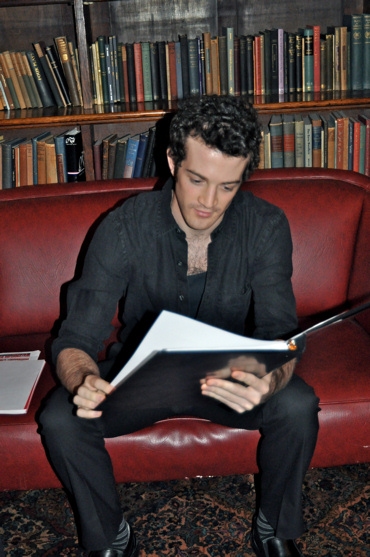 A.J. Shively

Paul Singleton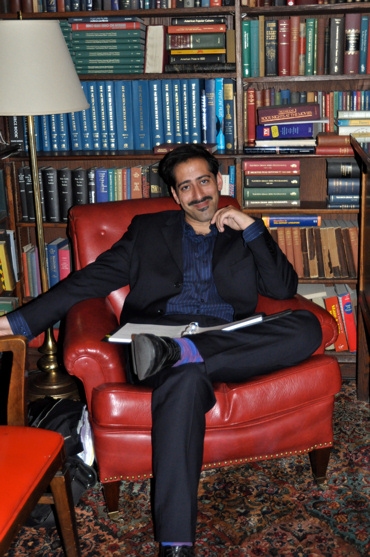 James Rana

Brad Oscar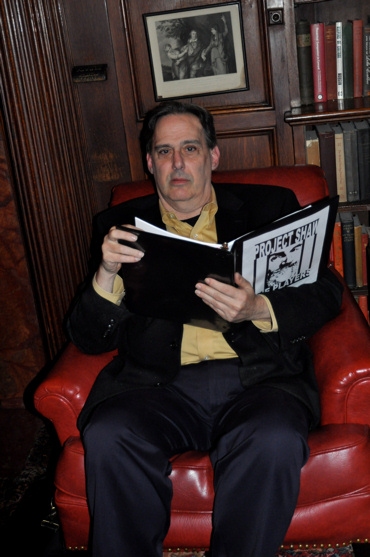 Michael Feingold

Michael Riedel

David Ian Lee and Glenn Kalison

Philip Glassborow

A.J. Shively

Philip Glassborow, James Rana, Paul Singleton, Matthew Baldiga, A.J. Shively, Ariel Estrada, Michael Feingold, David Ian Lee, Glenn Kalison, Harriet Harris, Brad Oscar, Marc Kudisch and Michael Riedel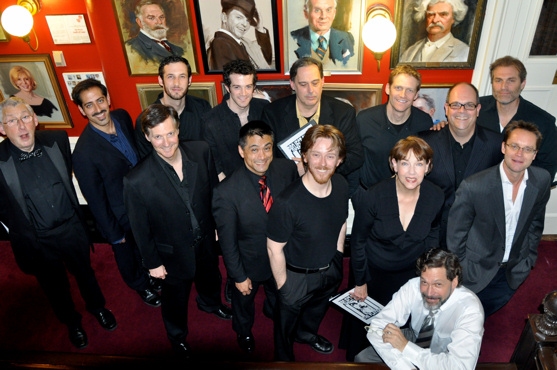 Philip Glassborow, James Rana, Paul Singleton, Matthew Baldiga, A.J. Shively, Ariel Estrada, Michael Feingold, David Ian Lee, Glenn Kalison, Harriet Harris, Brad Oscar, Marc Kudisch and Michael Riedel joined by Producer, Editor and Director-David Staller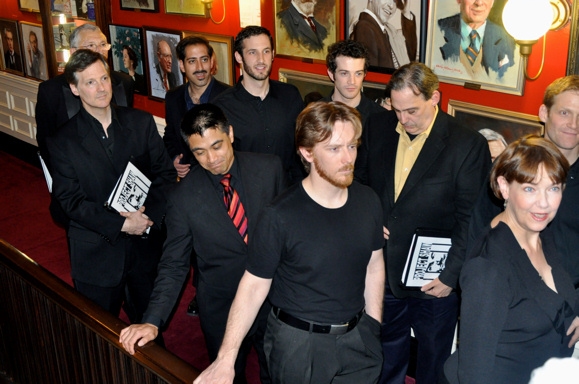 Philip Glassborow, Paul Singleton, James Rana, Matthew Baldiga, Ariel Estrada, A.J. Shively, David Ian Lee, Michael Feingold, Harriet Harris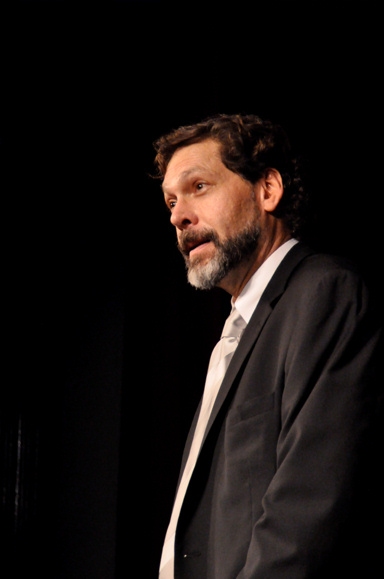 David Staller (Artistic Director and Founder)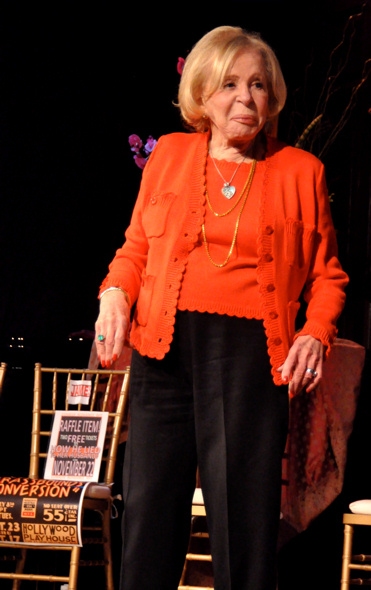 Anita Jaffe (Associate Producer)

Michael Feingold

Michael Riedel, Paul Singleton, James Rana, Brad Oscar, Philip Glassborow and Harriet Harris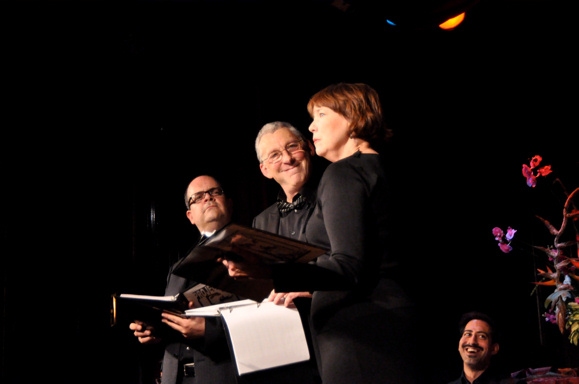 Brad Oscar, Philip Glassborow and Harriet Harris

Brad Oscar, Harriet Harris and Marc Kudisch

A.J. Shively and David Ian Lee

Philip Glassborow, Marc Kudisch, Ariel Estrada and Michael Feingold

Paul Singleton, James Rana, Harriet Harris and Marc Kudisch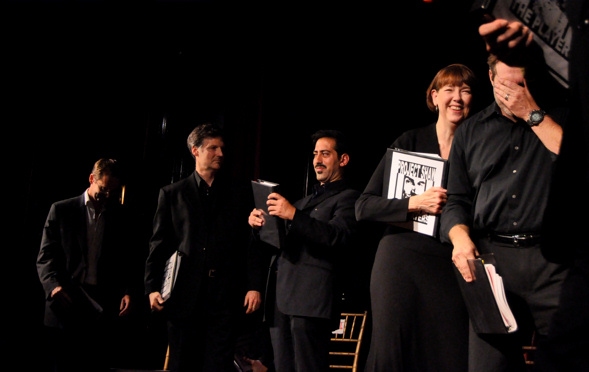 Paul Singleton, James Rana, Harriet Harris and Marc Kudisch

Philip Glassborow and Harriet Harris

Paul Singleton, Brad Oscar, Philip Glassborow, Harriet Harris, Marc Kudisch and Matthew Baldiga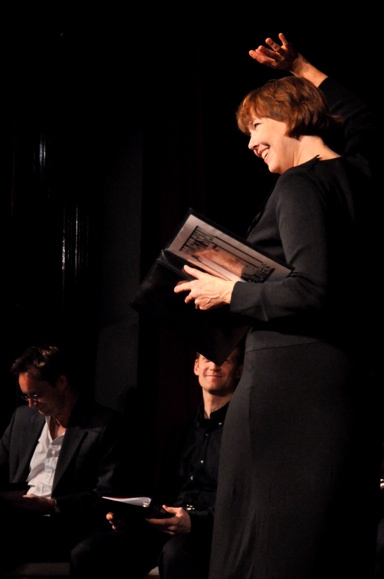 Harriet Harris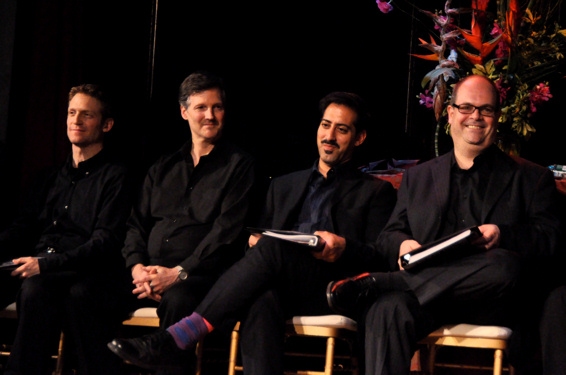 Glenn Kalison, Paul Singleton, James Rana and Brad Oscar

Glenn Kalison, Paul Singleton, James Rana and Brad Oscar

James Rana, Brad Oscar, Philip Glassborow, Harriet Harris and Marc Kudisch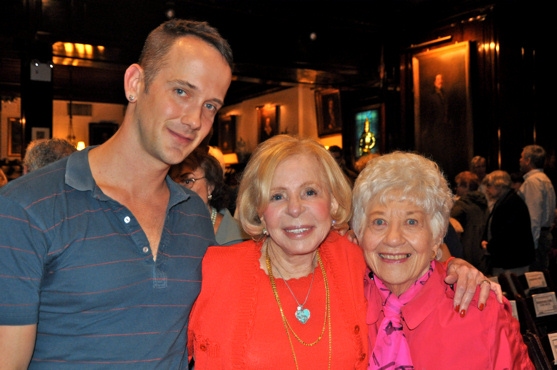 Jeff Whitty, Anita Jaffe and Charlotte Rae