Photo Coverage: Playwrights Horizons Celebrates Opening Night of INDIAN SUMMER!
Playwrights Horizons presents Indian Summer, the world premiere of a new play by Gregory S. Moss (Reunion, punkplay, Billy Witch, La Brea, Orange Hat Grace, House of Gold), directed by Carolyn Cantor (Fly by Night, The Great God Pan, After the Revolution, Essential Self-Defense at PH; Pumpgirl; Orange Flower Water; Stone Cold Dead Serious). Commissioned by Playwrights Horizons, the play is the sixth and final production of the theater company's acclaimed 2015/2016 Season. The limited engagement will play through Sunday evening, June 26 at Playwrights Horizons' Mainstage Theater (416 West 42nd Street).
The cast features Owen Campbell (Recall, "The Americans," "Boardwalk Empire"), Tony Award nominee and Obie Award winner Jonathan Hadary(Assassins, Gemini, Coming Attractions at PH; Gypsy; Golden Boy; Spamalot; Awake and Sing; As Is), Elise Kibler (The Heidi Chronicles, This Is Our Youth, "Daredevil," "The Affair") and Joe Tippett (the current Familiar at PH, Airline Highway, Waitress).
Abandoned by his wayward mom, Daniel (Mr. Campbell) is consigned to spend summer with granddad (Mr. Hadary) in a Rhode Island beach town, where the locals don't look kindly on city kids. But his hapless vacation turns around when he meets Izzy (Ms. Kibler): tough-acting, back-sassing, beguiling and taken. Gregory S. Moss's feisty romantic comedy follows a passing fling that could last a lifetime - as impossible and charmed as an Indian Summer.
Photo Credit: Jennifer Broski


Jonathan Hadary, Elise Kibler, Owen Campbell, Joe Tippett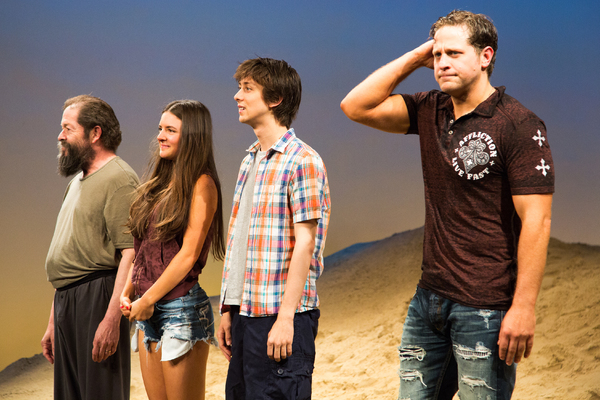 Jonathan Hadary, Elise Kibler, Owen Campbell, Joe Tippett

Jonathan Hadary, Elise Kibler, Owen Campbell, Joe Tippett

Jonathan Hadary, Elise Kibler, Owen Campbell, Joe Tippett

Jonathan Hadary, Elise Kibler, Owen Campbell, Joe Tippett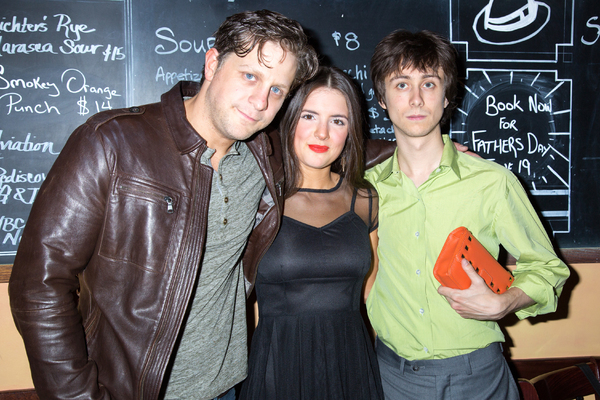 Joe Tippett, Elise Kibler, Owen Campbell

Jonathan Hadary, Joe Tippett, Gregory S. Moss, Carolyn Cantor, Elise Kibler, Owen Campbell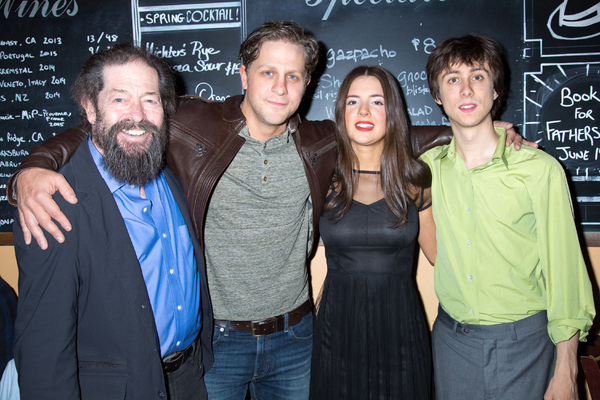 Jonathan Hadary, Joe Tippett, Elise Kibler, Owen Campbell

Jonathan Hadary, Owen Campbell
Related Articles
Jennifer was given her first camera at the age of eight, and has had one in her hand ever since. For the duration of her (read more...)