Click Here for More Articles on JONATHAN GROFF
Photos: Our Time Benefit Party
Our Time Theatre Company, a non-profit organization dedicated to providing an artistic home for young people who stutter, held its Fifth Annual Our Time Benefit Gala entitled, "Express Yourself," continuing its tradition of honoring a person who has been an inspiration to those that stutter. The event took place on April 23rd at the Jack H. Skirball Center for the Performing Arts.  This year's Our Time Award was presented to Peggy Lipton, the star of TV's "Mod Squad" and "Twin Peaks."  A star-studded dinner party followed the benefit.
This year's benefit evening was co-hosted by "Law & Order" stsars Mariska Hargitay and Jesse L. Martin.  Celebrities performed original work written by and with the young people of the Our Time Theatre Company. Performing in the gala was, among others, Daphne Rubin-Vega, Lewis Black, Sherie Rene Scott, Grant Shaud, Michael Cerveris, Adriane Lenox, Mary Testa, the cast of Spring Awakening, Kelli O'Hara, John Oliver, and the young people of Our Time.  The event featured musical direction by Everett Bradley.
Our Time Theatre Company provides an environment free from ridicule where young people who stutter discover the joy of creating and performing original theatre. Based in New York City, Our Time consists of pre-teens and teenagers who study acting, singing, playwriting, drumming, and dance with professional artists. Exercising these skills, they create original plays that are performed in New York City and around the world. Our Time serves its members free of charge and there are no prerequisites to join.  Now in its fifth year, the Our Time Award is presented to one exceptional individual who has improved the quality of life and been an inspiration to people who stutter," state press notes.
Visit www.ourtimetheatre.org for more information.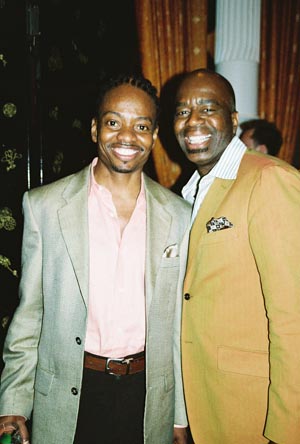 Byron Easley and Ken Roberson

Mandy Patinkin and Jane Alexander

Kelli O'Hara and Greg Naughton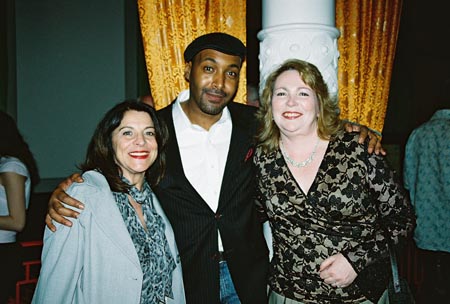 Lorraine Shanley, Jesse L. Martin and Maria Dziergowski

Cynthia Nixon, Michael Cerveris and Jane Alexander

Greg Naughton, Kelli O'Hara, Richard Hester and Carl Andress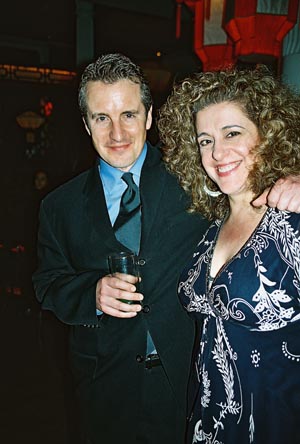 Grant Shaud and Mary Testa

Jesse L. Martin, Mary Testa and Grant Shaud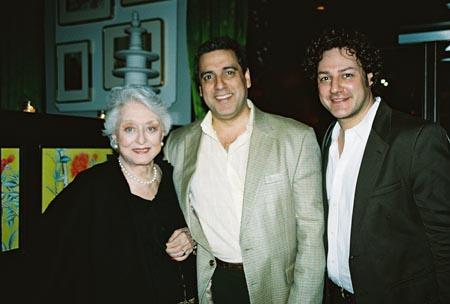 Celeste Holm, Frank Basile and Mike Chiodo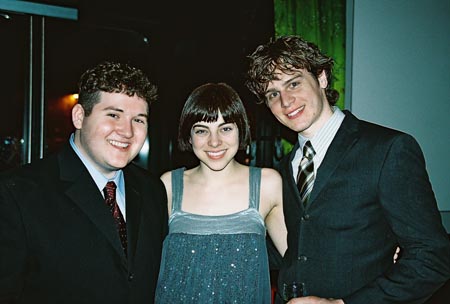 Brian Charles Johnson, Krysta Rodriguez and Jonathan Groff

Scott Bakula and Chelsea Field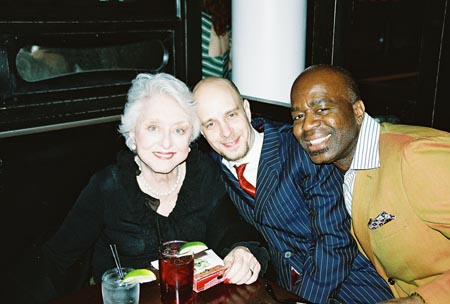 Celeste Holm, Taro Alexander (Our Time Theatre Company's Founder and Artistic Director) and Ken Roberson

Krysta Rodriguez, Cynthia Nixon, Jonathan Groff and Brian Charles Johnson

Peggy Lipton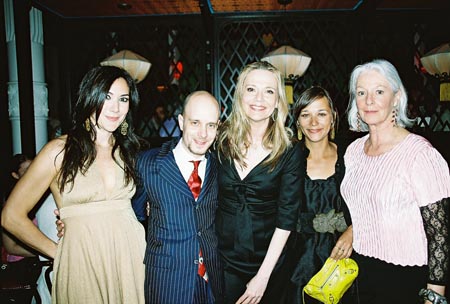 Nadia Dajani, Taro Alexander, Peggy Lipton, Rashida Jones and Jane Alexander

Michael Leydon Campbell and Ramon Rodriguez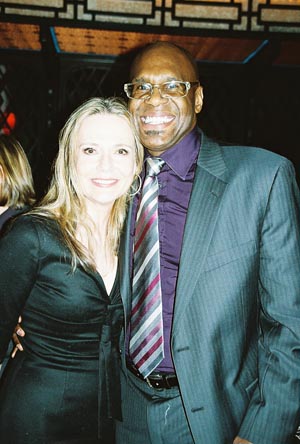 Peggy Lipton and Everett Bradley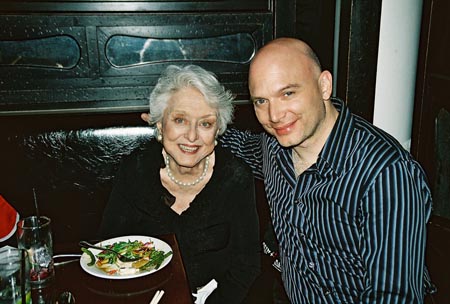 Celeste Holm and Michael Cerveris