Click Here for More Articles on NEIL PATRICK HARRIS
Photo Coverage: On the Red Carpet with Meryl Streep, Neil Patrick Harris & More for SWEENEY TODD!
The New York Philharmonic's staged production of Stephen Sondheim and Hugh Wheeler's Sweeney Todd: The Demon Barber of Fleet Street will be telecast nationally on Live From Lincoln Center, hosted by Audra McDonald, on PBS stations. The air date will be announced at a later time. The production, which opened last night and will run through March 8, 2014, stars bass-baritone Bryn Terfel in the title role and Academy Award-winning actressEmma Thompson as Mrs. Lovett in her Philharmonic debut, New York stage debut, and first time performing the role. Jeff Blumenkrantz will portray The Beadle; Tony Award winnerChristian Borle, Pirelli (marking his Philharmonic debut); Kyle Brenn, Tobias Ragg (debut); Jay Armstrong Johnson,Anthony Hope (debut); Erin Mackey, Johanna (debut); and Olivier Award winner Philip Quast, Judge Turpin (debut and New York stage debut). Music Director Alan Gilbert will conduct, Grant Sturiale is the assistant conductor, Lonny Price will direct, Lonny Price and Matt Cowart are the producers, and Josh Rhodes is the choreographer.
BroadwayWorld was there for opening night and you can check out photos of the stars on the red carpet below!
The New York Philharmonic has been an integral part of PBS's award-winning Live From Lincoln Center since the series' inaugural telecast in 1976. While continuing to present the Philharmonic's symphonic concerts, in recent seasons Live From Lincoln Center has broadcast many of the Philharmonic's theatrical productions, including Rodgers & Hammerstein's Carousel in 2013, nominated for three Emmy Awards, and Lerner and Loewe's Camelot in 2008.Set in Victorian London, Sweeney Todd: The Demon Barber of Fleet Street tells the story of the eponymous barber who seeks vengeance on what he sees as a merciless world by murdering his customers and, with the help of his landlady, the romantically inclined Mrs. Lovett, bakes their bodies into meat pies, which are fed to London's avid and unknowing populace. Sondheim's score pays homage to the music of Hollywood composer Bernard Hermann

. Highlights include "The Ballad of Sweeney Todd," "Not While I'm Around," "A Little Priest," and "Pretty Women."
Photo Credit: Walter McBride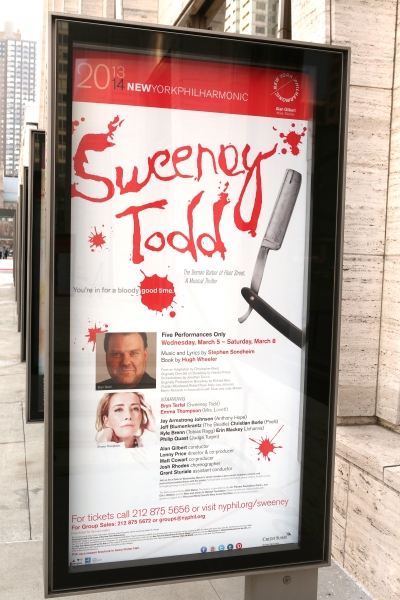 Theatre Marquee

Theatre Marque

Theatre Marquee

Gail Maidman (wearing a Stephen Sondheim illustrated dress)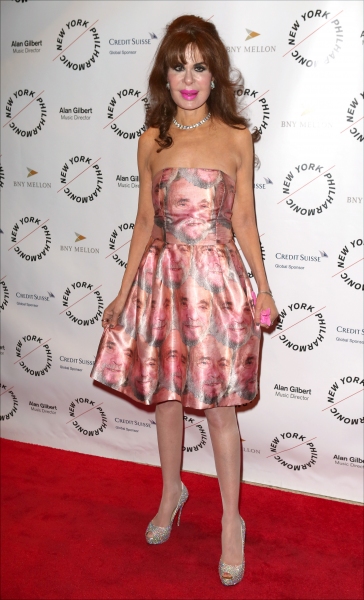 Gail Maidman (wearing a Stephen Sondheim illustrated dress)

Gail Maidman (wearing a Stephen Sondheim illustrated dress)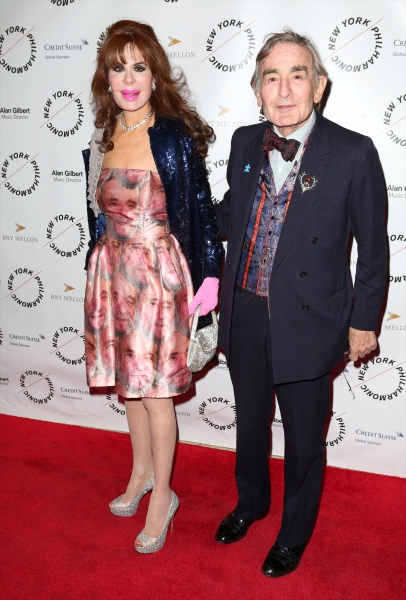 Gail Maidman and Richard Maidman

Gail Maidman and Richard Maidman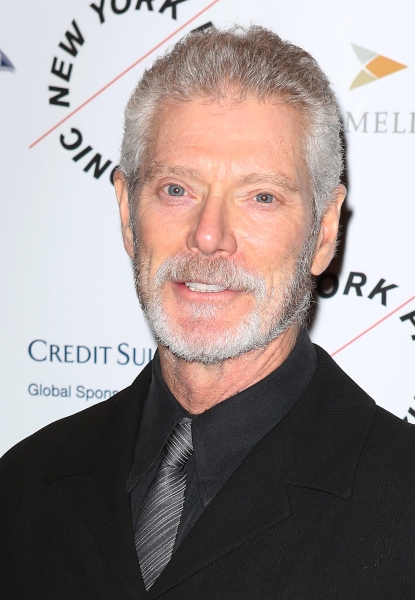 Stephen Lang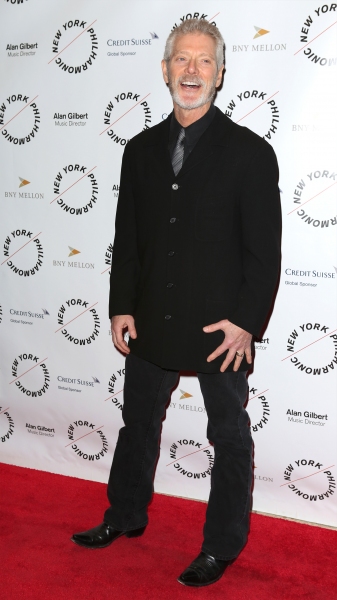 Stephen Lang

Stephen Lang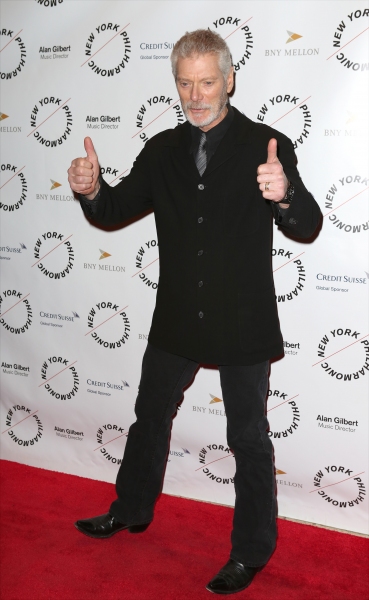 Stephen Lang

Aimee Carrero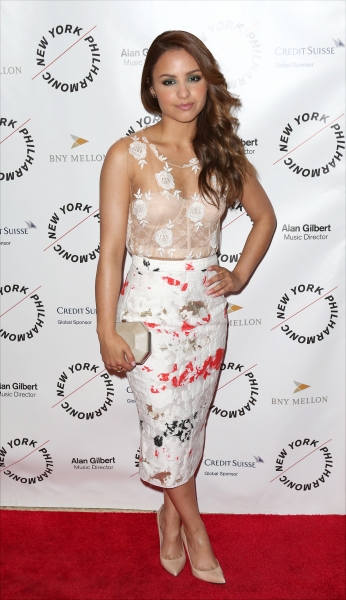 Aimee Carrero

Aimee Carrero

Aimee Carrero

Aimee Carrero

Aimee Carrero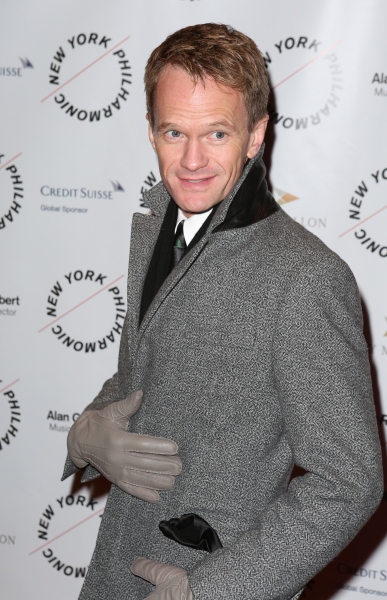 Neil Patrick Harris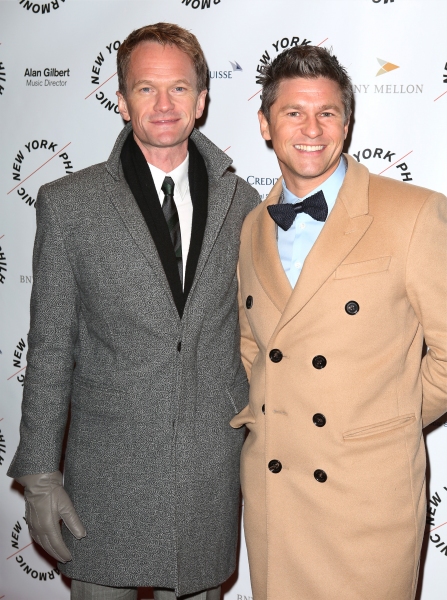 Neil Patrick Harris and David Burtka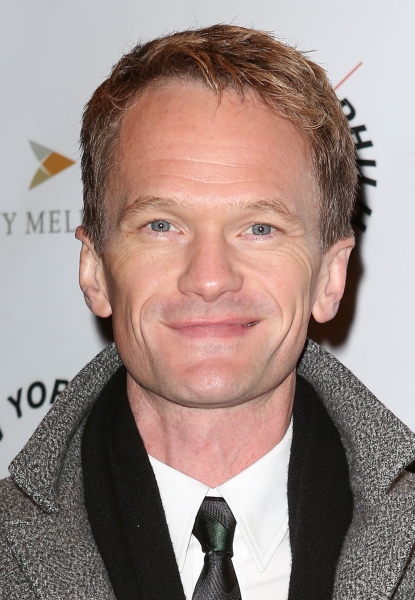 Neil Patrick Harris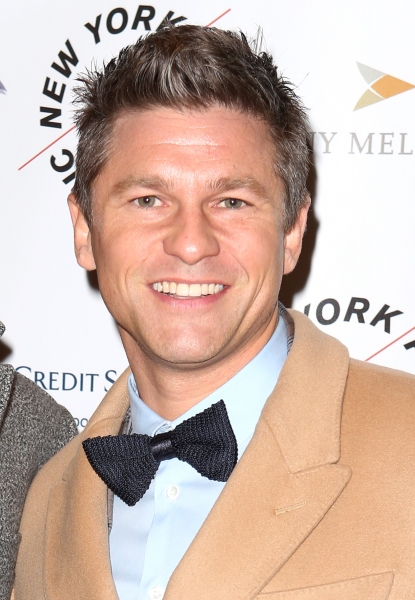 David Burtka

Neil Patrick Harris and David Burtka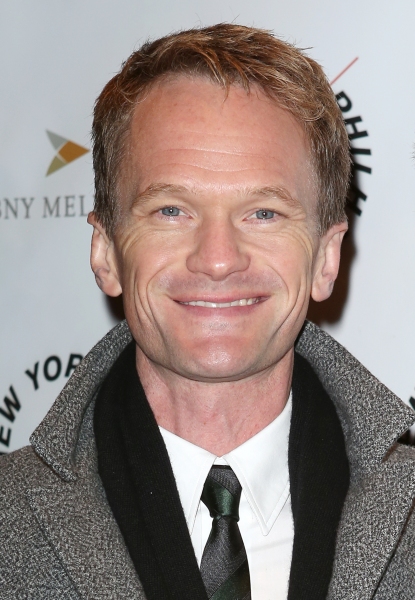 Neil Patrick Harris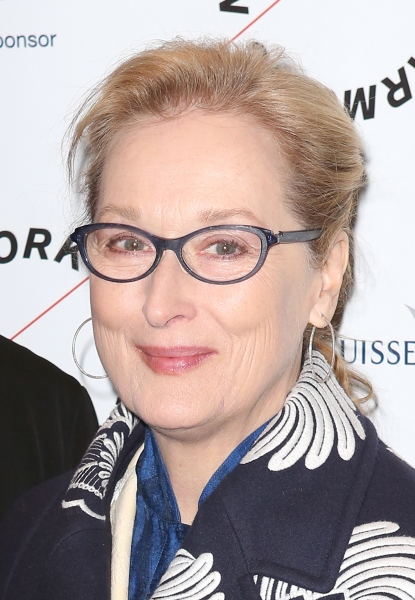 Meryl Streep

Meryl Streep

Related Articles