Photos: Molly Ranson, Marin Mazzie, and More at CARRIE Cast Album Listening Party!
For the first time ever, the musical Carrie has been preserved in a cast recording of the recent MCC Theater Off-Broadway revival. Just last night there was a special 'listening party' for the long awaited album, which officially comes out September 25, 2012 on Ghostlight Records. BroadwayWorld was there for the event and we bring you coverage below!
The new recording, executive produced by Grammy Award winner Kurt Deutsch (In the Heights), will be released on September 25th on iTunes, Amazon.com, and is available for pre-order at Sh-K-Boom's website (http://sh-k-boom.com/carrie.shtml).
Ghostlight Records will celebrate the release of Carrie: The Musical with a 'Live at Barnes & Noble' cast performance and CD signing for fans at 5pm on September 25th (the same day the disc is released) at Barnes & Noble, 150 East 86th St. (at Lexington). Tony Award nominee Marin Mazzie (Kiss Me Kate, Next to Normal) and breakout star Molly Ranson (Jerusalem, August: Osage County) will be joined by several cast members from the 2012 revival of the show: Christy Altomare (Spring Awakening), Derek Klena (Dogfight), Ben Thompson (Rent, American Idiot), F. Michael Haynie (Dogfight), Andy Mientus (NBC's "Smash"), Elly Noble (Hair) and newcomer Jen Sese. Additionally, the show's composers (Michael Gore & Dean Pitchford) and book writer (Lawrence D. Cohen) will be on hand. Fans who purchase the CD will be given priority seating. The event will include performances of several songs from the show followed by a CD signing with the cast and creative team.
Based on Stephen King's bestselling novel, the musical Carrie tells the infamous tale of a troubled teenage girl (Ranson) whose tortured social life is made more unbearable by her oppressive religious fanatic mother (Mazzie). Before becoming a musical, the novel Carrie was famously adapted for the screen in the 1976 Brian DePalma film of the same name starring Sissy Spacek. Since then, in its various incarnations, it has become an iconic pop culture brand all its own, making the Ghostlight Records release a highly-anticipated event.
Carrie: The Musical was produced by Joel Moss and Michael Gore, and features orchestrations by Tony Award winner Doug Besterman (The Producers, Thoroughly Modern Millie), vocal design by AnnMarie Milazzo, and music direction and arrangements by Mary-Mitchell Campbell.
In addition to Marin Mazzie and Molly Ranson, The cast recording features cast members Christy Altomare, Carmen Cusack, Jeanna de Waal, Derek Klena, Ben Thompson, Wayne Alan Wilcox, Corey Boardman, Blair Goldberg, F. Michael Haynie, Andy Mientus, Elly Noble, and Jen Sese.
Appearing on the recording are Mary-Mitchell Campbell, conductor/keyboard; Adam Wachter, keyboard; Craig Magnano & Dillon Kondor, guitars; Brian Hamm, bass; Damien Bassman, drums/percussion; and Alisa Horn, cello.
Photo Credit: Jennifer Broski


Blake West, Bernie Telsey, Will Cantler

Lawrence D. Cohen, Michael Gore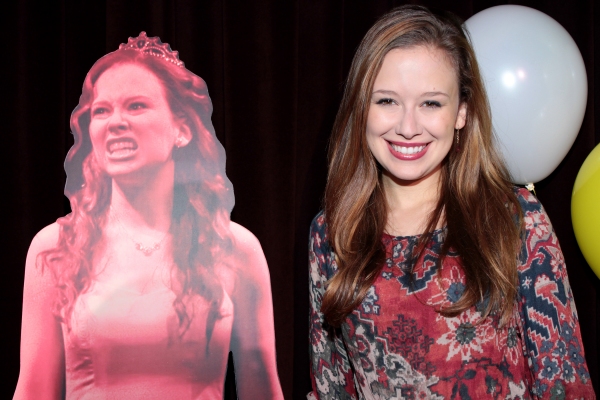 Molly Ranson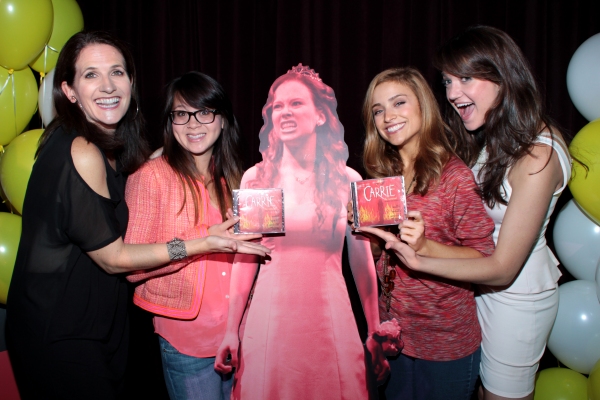 Anne Tolpegin, Jen Sese, Christy Altomare, Mackenzie Bell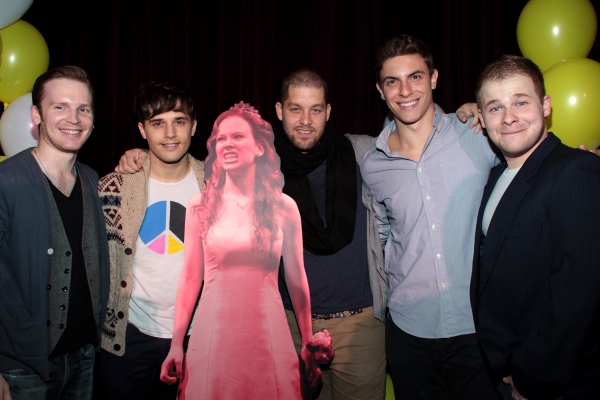 Corey Boardman, Andy Mientus, Ben Thompson, Derek Klena, F. Michael Haynie

Celia Keenan-Bolger, John Ellison Conlee, Will Cantler