Photo Coverage: Meet the Company of MCC's COLLECTIVE RAGE, with Lea DeLaria, Dana Delany & More!
MCC Theater will soon present the first show of the 2018/19 season: the New York Premiere production of Collective Rage: A Play in 5 Betties, written by Jen Silverman, and directed by MCC alum Mike Donahue (The Legend of Georgia McBride at MCC Theater).
The cast will feature two-time Emmy® Award-winning actress Dana Delany ("Desperate Housewives," "China Beach"), Obie and three-time Screen Actors Guild® Award-winning actress Lea DeLaria ("Orange is the New Black," Cars 3), Adina Verson (Indecent, The Lucky Ones), Ana Villafañe (On Your Feet!), and Chaunté Wayans (Fifty Shades of Black, "Laugh Factory").
As previously announced, Collective Rage: A Play in 5 Betties begins previews at the Lucille Lortel Theatre (121 Christopher Street) on Thursday, August 16, 2018, with an official opening night set for Wednesday, September 12, 2018.
Meet five different women named Betty: one rich, one lonely, one charismatic, one lovelorn, and one who keeps working on her truck. Oh, and one has decided to stage a production of that play-within-a-play by... that old English guy, what's his name? Ah, forget it. In Jen Silverman's unpredictable comedy Collective Rage: A Play in 5 Betties, five women collide at the intersection of rage, love, and the "thea-tah," provoking each other to take a look in the mirror and face the person they didn't know they could be. Directed by Mike Donahue (The Legend of Georgia McBride), this New York premiere invites us all to be a little braver, live a little louder, laugh a little harder, and unleash our inner Betty.
The full title of the play is Collective Rage: A Play In 5 Betties; In Essence, A Queer And Occasionally Hazardous Exploration; Do You Remember When You Were In Middle School And You Read About Shackleton And How He Explored The Antarctic? Imagine The Antarctic As A Pussy And It's Sort Of Like That.
Collective Rage: A Play in 5 Betties originally premiered at Woolly Mammoth Theatre Company in Washington, DC in September 2016 under the direction of Mike Donahue which Broadway World called "[...] a perfect balance between the really absurd and the absurdly real," and DC Metro Theater Arts said was, "Told with a singular, wholly original voice that evokes Albee, Suzan Lori-Parks, and even the poetic lyricism of Ntozake Shange. And it is very, very funny."
Photo Credit: Jennifer Broski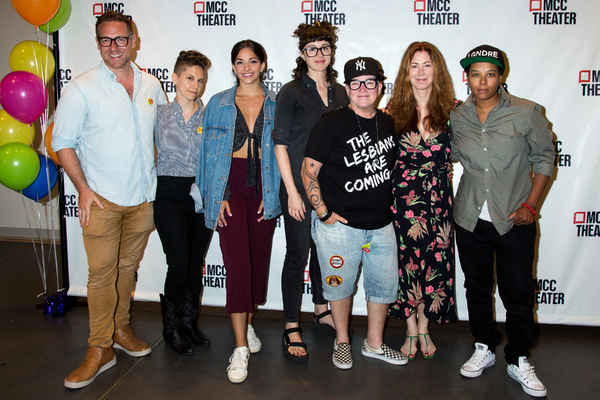 Mike Donahue, Jen Silverman, Ana Villafane, Adina Verson, Lea DeLaria, Dana Delany, Chaunte Wayans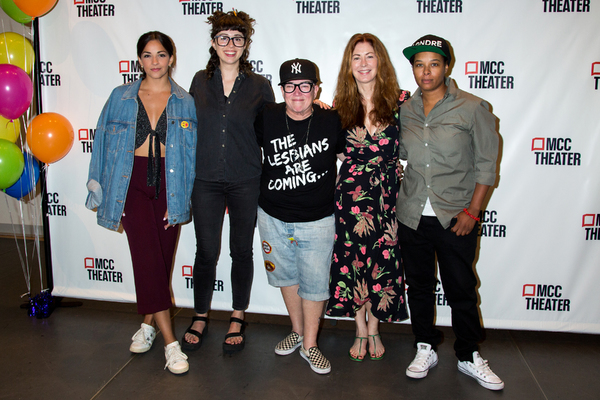 Ana Villafane, Adina Verson, Lea DeLaria, Dana Delany, Chaunte Wayans
Related Articles

Jennifer was given her first camera at the age of eight, and has had one in her hand ever since. For the duration of her (read more...)