Photo Coverage: Mary Shelley's FRANKENSTEIN Celebrates Opening Night
Tony nominee Robert Fairchild leads the Off-Broadway premiere of Mary Shelley's Frankenstein, joined by Avey Noble (Radio City Christmas Spectacular), Krysty Swann (Mozart's Requiem at Carnegie Hall; Verdi'sRequiem at Lincoln Center), Mia Vallet (Lucy Thurber's Asheville at Rattlestick), Peyton Lusk (Falsettos on Broadway), Rocco Sisto (OBIE Award for sustained excellence), Shiv Ajay Pancholi-Parekh, and Paul Wesley ("The Vampire Diaries," Cal In Camo).
Fairchild, who choreographs and stars, is making his Off-Broadway debut, as well as his debut as a choreographer.
Mary Shelley's Frankenstein began performances December 21st at The Pershing Square Signature Center (480 West 42nd Street between Dyer and 10th Avenues) and opened last night, December 27th.
BroadwayWorld attended the opening night celebrations and you can check out photos below!
This limited Off-Broadway engagement will run through January 7th only.
Robert Fairchild was last seen by London audiences portraying the iconic Will Parker in the BBC Proms Production of Oklahoma! at the glorious Royal Albert Hall. Just prior to that he had the honor of delighting West End audiences with his portrayal of Jerry Mulligan in the Tony Award-winning musical An American In Paris. Robert made his Broadway debut in this exciting breakout role. For that portrayal, Robert was nominated for a Tony Award for Best Performance by an Actor in a Leading Role in a Musical. For this role Mr. Fairchild also won the 2015 Drama Desk and Outer Critics Circle Awards for Outstanding Actor in a Musical as well as the Astaire Award for Best Male Dancer and the 2015 Theatre World Award. He was also nominated for the Drama League Award for Distinguished Performance. As one of the world's preeminent ballet dancers, Robert began training to become a performer at the age of 4. He began his formal ballet training at the School of American Ballet at 15 and quickly rose through the ranks of the prestigious New York City Ballet to Principal Dancer in a short 4 years. His roles range from Prince Desire in The Sleeping Beauty to works by world renowned choreographers William Forsythe, Jerome Robbins and George Balanchine. Robert has originated roles choreographed by Christopher Wheeldon, Justin Peck, Alexei Ratmansky and MacArthur Genius Grant winner Michelle Dorrance. Last fall he participated in Broadway at the White House where he had the pleasure of dancing for the esteemed First Lady Michelle Obama. TV credits include "Julie's Greenroom" for Netflix; Romeo in NYCB's Romeo and Juliet and Carousel Boy in NY Philharmonic's Carousel both for PBS "Live from Lincoln Center" He has been a guest star on "Dancing with the Stars," "The Late Show with Stephen Colbert," "Live with Kelly and Michael," "CBS Sunday Morning," and he was featured on "60 Minutes." Film:NY Export: Opus Jazz. Robert will be seen in the role of the world famous dancer Ted Shawn in the upcoming film The Chaperone, directed by Michael Engler. In November he received rave reviews as Harry Beaton in a concert production of Lerner & Loewe'sBrigadoon at City Center opposite Patrick Wilsonand Kelli O'Hara, directed and choreographed by Christopher Wheeldon (An American in Paris).
Paul Wesley starred in, as well as directed and produced, the hit series "The Vampire Diaries." Last year alone, he received rave reviews for his performance in the critically acclaimed Off-broadway show Cal In Camo alongside David Harbour, as well as landing a lead role opposite JK Simmons in Kevin Pollack's indie feature The Late Bloomer. The prior year, Wesley starred in and produced IFC's Before I Disappear, opposite Emmy Rossum for Oscar winner Shawn Christensen, which premiered at the Venice Film Festival. He also co-starred in the Drafthouse festival hit Amira & Sam. His extensive television credits include "Fallen" opposite Bryan Cranston, 24, "Cane," "Everwood," "Wolf Lake" opposite Mary Elizabeth Winstead, to name a few. Wesley's theater studies began in NYC. He made his professional stage debut in Shem Bitterman's Sensitive Skin, which he received stellar reviews for.
The joys and perils of motherhood, the hovering shadow of infant mortality, and the sting of loneliness and rejection merge as Mary Shelley creates her masterwork, Frankenstein. The Creature that Dr. Frankenstein produces, an assemblage of disparate elements, coalesces into a monster with a human soul. His horrific appearance conceals the gentlest heart. Through no fault of his own, he is forced to descend into evil deeds. Excerpts from the 1818 edition of Frankenstein, music, and dance interwoven with Mary Shelley's letters and diaries create parallel narratives as both dramas unfold. Mary Shelley's Frankensteinis written by ERC Executive Artistic Director Eve Wolf and features Bach-inspired music of the 19th century, from Liszt, Schubert and Bach.
Ensemble for the Romantic Century, now in its 17th Season, has set out to achieve the impossible: Time Travel. ERC was founded by pianist Eve Wolf in 2001 with the intention of creating an engaging and innovative approach to chamber music concerts. ERC's theatrical concerts interweave letters, memoirs, diaries, poems, and other literature with chamber and vocal music; the music's historical context is reinforced through its connections with history, politics, philosophy, psychology, and the other arts to create a compelling new performance experience. These unique productions merge dramatic and fully staged scripts with music, recapturing the past with a sense of immediacy that transports, illuminates, and captivates. The scripts, drawn from historical material that includes letters, diaries, memoirs, newspaper articles, poetry, and literature create an intricate counterpoint to the musical program. The subject matters span across centuries, from Tolstoy to Toscanini, from Verne to Van Gogh, all brought to life through the fusion of drama and music. By illuminating the interplay between literature, biography and music ERC has transformed the concert experience. The Romantic Century was about imagination and experimentation. Elevating the human condition through art: that is the spirit we hope to summon.
ERC has created over 40 original theatrical concerts at such institutions as BAM (Brooklyn Academy Of Music); Shakespeare & Company in Lenox, MA; The Jewish Museum of New York; the Archivio Fano of Venice, Italy; the Festival de Musique de Chambre Montréal; the Massachusetts International Festival of the Arts/MIFA; the French Institute-Alliance Française/FIAF, New York; the Italian Academy for Advanced Studies at Columbia University; the Italian Cultural Institute of New York; and the City University of New York (CUNY). ERC's programs are distinguished by their artistic excellence, breadth of repertoire, and variety of subject matter. In its relatively short history, the Ensemble for the Romantic Century has enriched the music scene with highly innovative productions that are also historically informed, aesthetically exquisite, and emotionally transporting.
Photo Credit: Walter McBride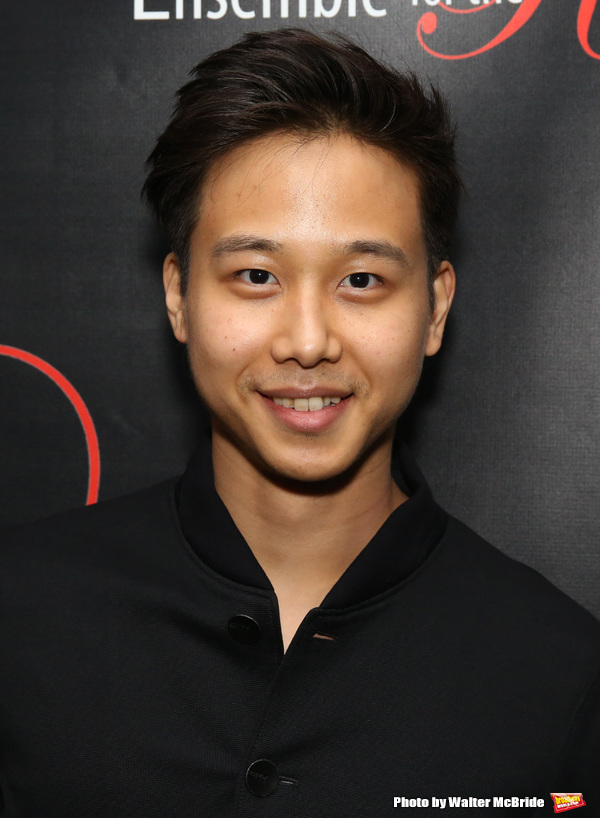 Steven Lin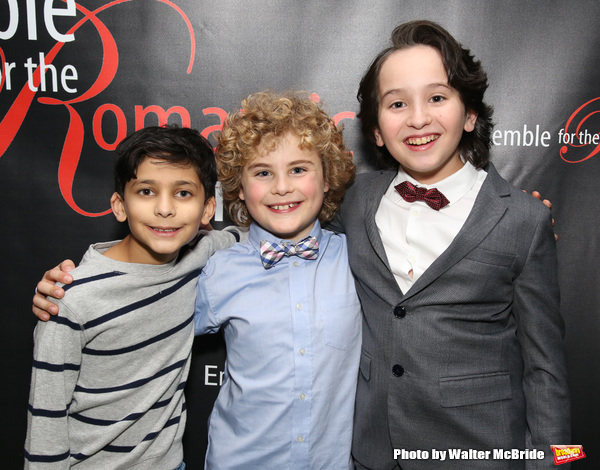 Shiv Ajay, Avey Noble and Peyton Lusk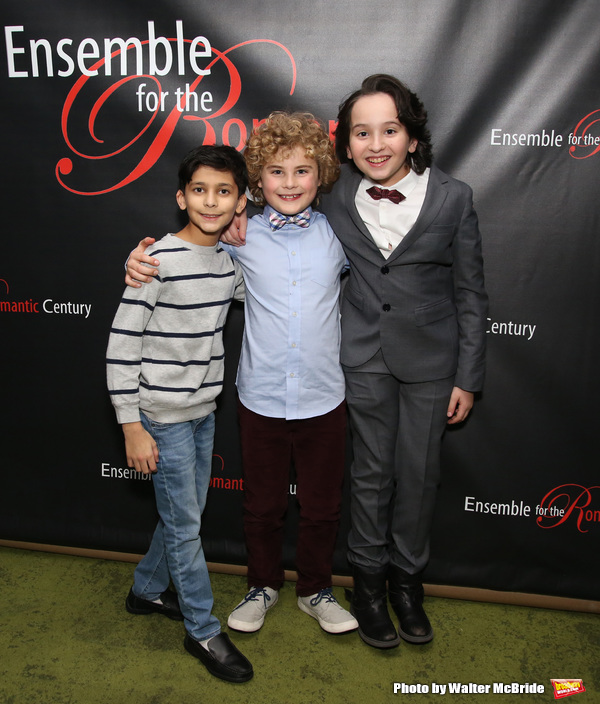 Shiv Ajay, Avey Noble and Peyton Lusk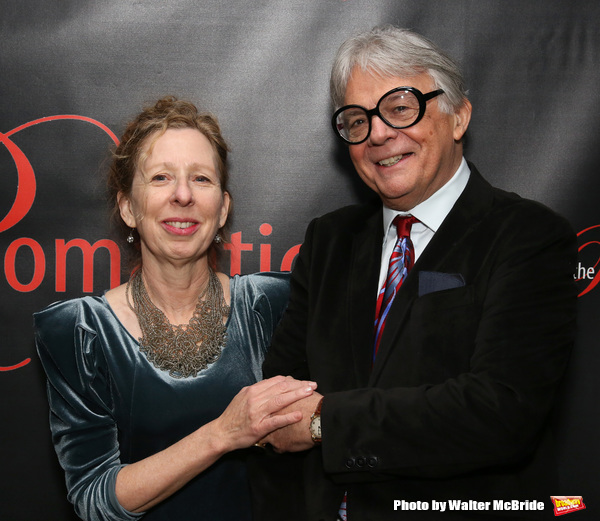 Eve Wolf and Donald T. Sanders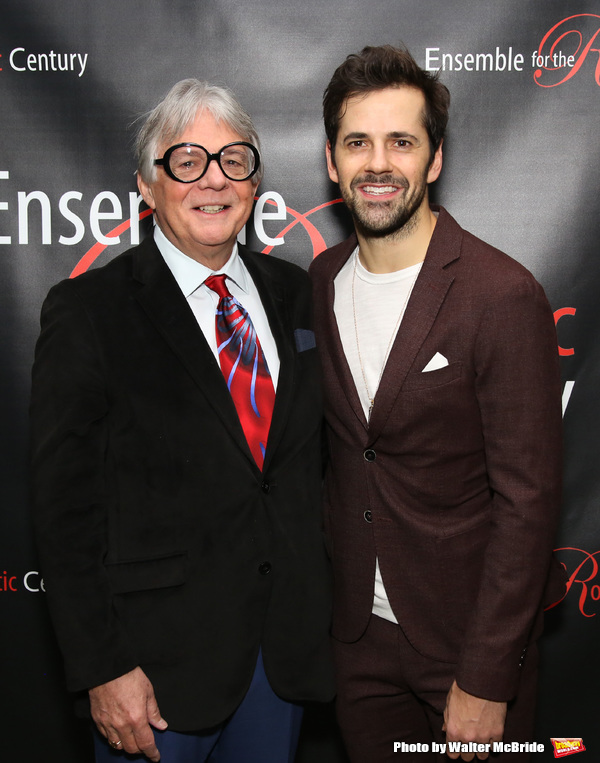 Donald T. Sanders and Robert Fairchild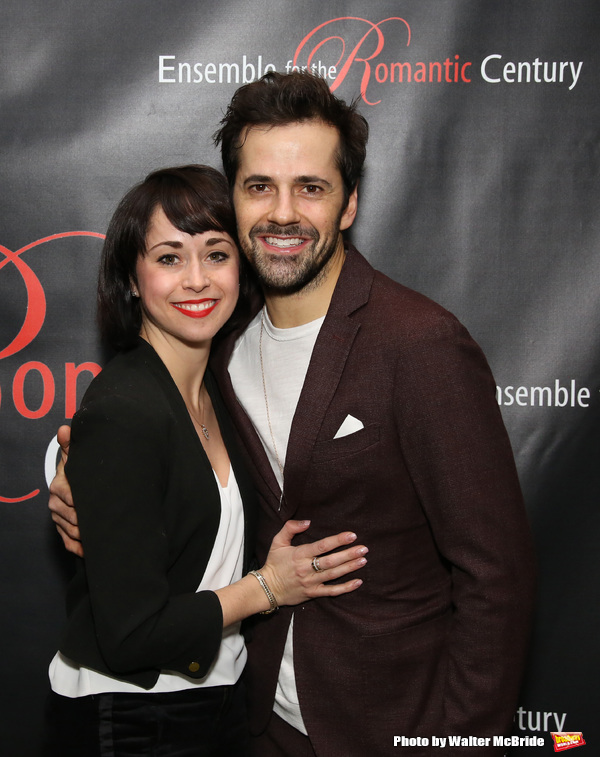 Sara Esty and Robert Fairchild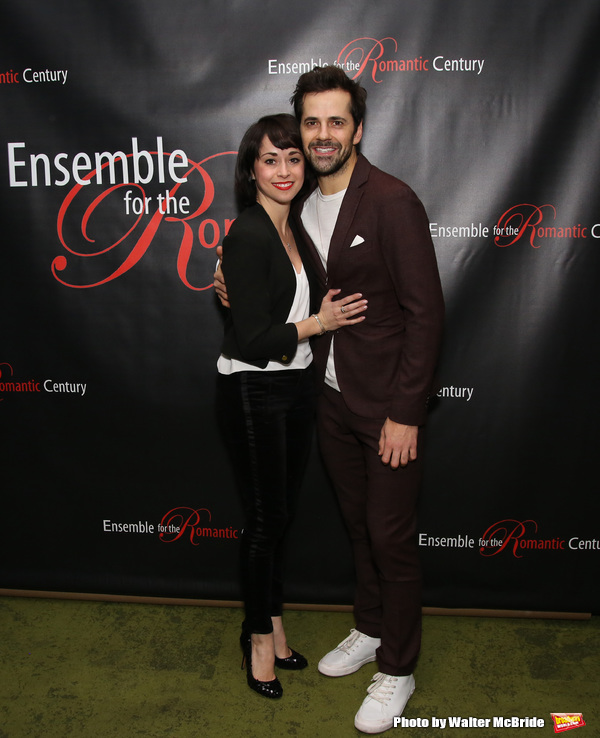 Sara Esty and Robert Fairchild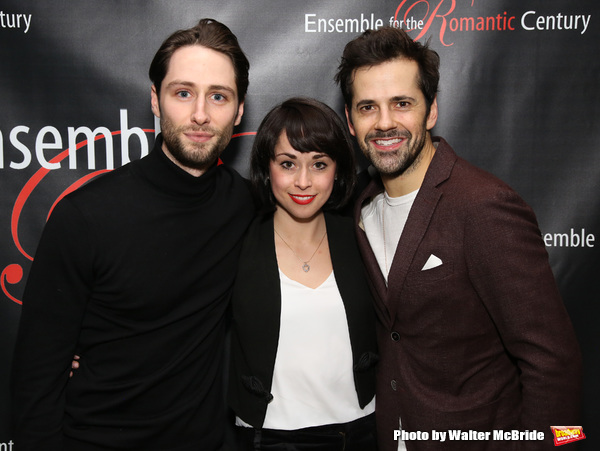 Daniel Rowan, Sarah Esty and Robert Fairchild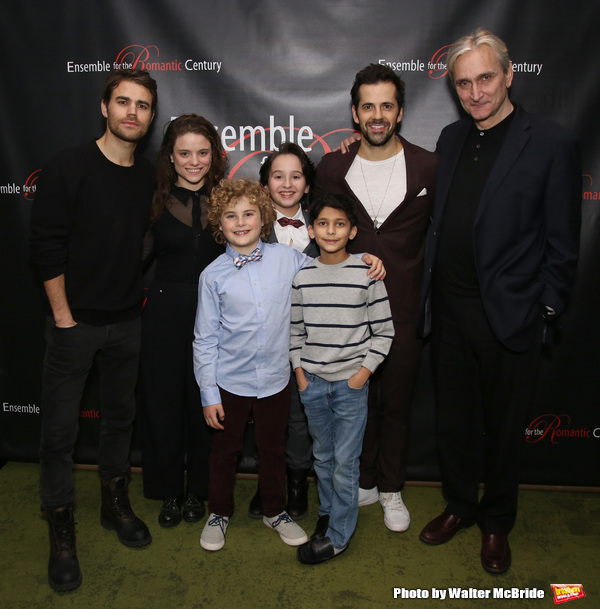 Paul Wesley, Mia Vallet, Avey Noble, Peyton Lusk, Shiv Ajay, Robert Fairchild and Rocco Sisto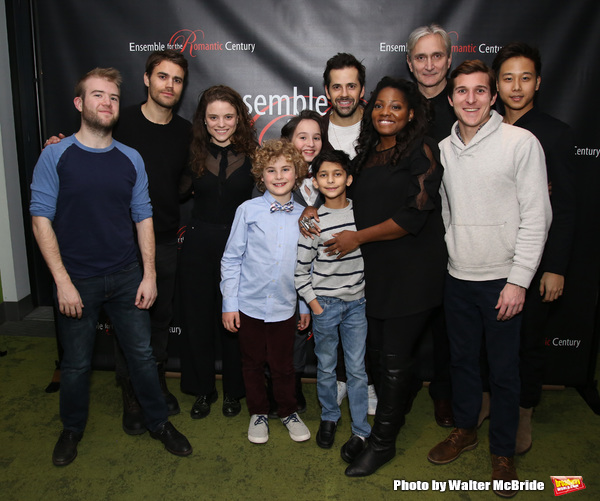 Parker Ramsay, Paul Wesley, Mia Vallet, Avey Noble, Peyton Lusk, Shiv Ajay, Robert Fairchild, Krysty Swann, Rocco Sisto, Parker Ramsay and Steven Lin