Photo Coverage: Light in the Piazza Tour Opening Night
Los Angeles welcomed The Light in the Piazza Wednesday evening at the Center Theatre Group's Ahmanson Theatre, and celebrated opening night for the touring Broadway production.
Now in it's 40th season at the Music Center, the Ahmanson will host
Piazza
, winner of 6 Tony Awards, 5 Drama Desk Awards and 2 Outer Critics Circle Awards, through December 10, 2006."In this lush, romantic new musical set in 1953 on a Florentine piazza suffused with golden summer light, a young American woman named Clara falls in love with a young Italian named Fabrizio. It's love at first sight for both of them, but it's a love that causes great concern for Clara's mother, Margaret Johnson, who is traveling through Italy with her daughter. Margaret is fiercely protective of Clara, who is not all that she appears to be, but Margaret also finds herself drawn to the intoxicating spell that Italy casts on its visitors. While her heart battles with her mind, Margaret begins to consider new possibilities for Clara and for herself as their sojourn in Florence becomes a life-changing journey, both bittersweet and hopeful," state notes.
Christine Andreas
stars as Margaret Johnson,
Elena Shaddow
as her daughter Clara and Los Angeles native
David Burnham
as Fabrizo Naccarelli in the musical with book by
Craig Lucas
, music and lyrics by
Adam Guettel
and direction by Barlett Sher.CTG Artistic Director Michael Ritchie, as well as CTG General Manager were backstage for a champagne toast to celebrate the opening, along with cast members
Christine Andreas
,
Elena Shaddow
,
David Burnham
and more.
Tickets can be purchased by calling Center Theatre Group Audience Services at 213-628-2772, in person at the box office or online at www.CenterTheatreGroup.org. The Ahmanson Theatre is located at 135 N. Grand Avenue in Downtown Los Angeles.
All photos by (c)Ryan Miller/Capture Imaging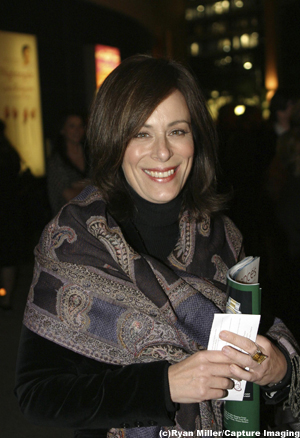 Jane Kaczmarek
Charlayne Woodard
and Alan Michael Harris
David Burnham
flanked by parents
Herbert Siguenza and wife Adriana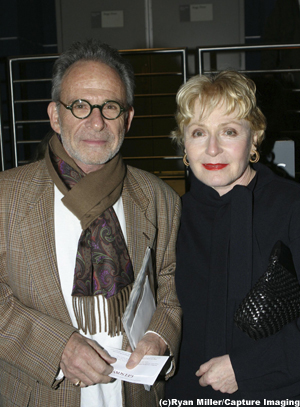 Ron Rifkin
and wife Iva
Jason Robert Brown
with Music Director Kimberly Grigsby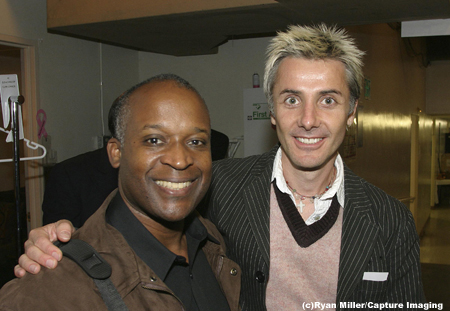 Violinist Ron Clark with
Jonathan Butterell
(Musical Staging)
CTG Artistic Director Michael Ritchie and
Christine Andreas
CTG General Manager Douglas C. Baker with
David Ledingham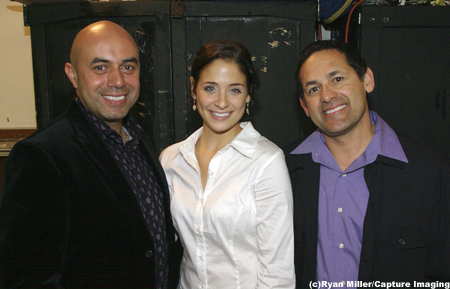 Culture Clash member Herbert Siguenza,
Elena Shaddow
and Culture Clash member Ric Salinas