Photos: Let the Sunshine In! HAIR in Toronto
The flower children who comprise the current national touring cast of HAIR stormed into Toronto Wednesday night, bringing peace, love and a whole lotta hair to The Royal Alexandra Theatre, which was home to Canada's very first production of HAIR back in 1969.  Opening night was a reunion of sorts, with many of the original cast members from that iconic (and critically praised) 1969 show in attendance to support a new generation of hippies.
HAIR has a tumultuous history with our city; the original production is regarded by many as being the definitive production of the show, yet in 2006 a CanStage production was received so tepidly many consider it to have been the beginning of the end of Martin Bragg (the AD of CanStage at the time).
Despite the most recent production having left many theatre-goers cold, the city sure seemed eager to let in some sunshine on Wednesday night.  The Royal Alexandra was packed with guests of all ages, many of whom were dressed in their best sixties gear and wearing flowers in their hair.  Thankfully, this new production did not disappoint.  It's visually stunning, pulsates with an energy and is filled with more heartfelt emotion than seen in typical musical productions.
At no point is this energy more evident (or more loving) than at curtain call, when audience members are encouraged to join with the cast on stage and sing Let The Sunshine In.  Most people shrink away at the thought of anything that resembles participatory theatre, but HAIR is something completely different.  There is so much love for the material, the themes and the music that one can't help but become enveloped in it, and end up wanting to be a part of it in any way possible.  The cast does a fantastic job of creating a generous and welcoming environment, and the end result is a unique and extraordinary final bow where audience and cast join together to celebrate the music.  BWW was on hand to capture not only the excitement of the curtain call, but the after-party as well, where tribe members old and new came together to celebrate HAIR's triumphant return to Toronto.
When and Where?
HAIR Tribe on Tour
The Royal Alexandra Theatre
Performance Schedule
December 13th-31st, 2011
Tues Dec 13 – 8 PM
Wed Dec 14 – 7 PM
Thur Dec 15 – 8 PM
Fri Dec 16 – 8 PM
Sat Dec 17 – 2 PM & 8 PM
Sun Dec 18 – 2 PM & 7 PM
Tues Dec 20 – 8 PM
Wed Dec 21 – 2 PM & 8 PM
Thur Dec 22 – 2 PM & 8 PM
Fri Dec 23 – 8 PM
Sat Dec 24 – 2 PM
Mon Dec 26 – 8 PM
Tues Dec 27 – 8 PM
Wed Dec 28 – 2 PM & 8 PM
Thur Dec 29 – 8 PM
Fri Dec 30 – 2 PM & 8 PM
Sat Dec 31 – 2 PM & 8 PM
Tickets range from $35 to $175 and can be purchased in person at the box office, by phone at 416-872-1212 or online at www.mirvish.com
Photos by Racheal McCaig Photography


Original Canadian Cast of HAIR with Touring Cast of HAIR

Let the Sunshine In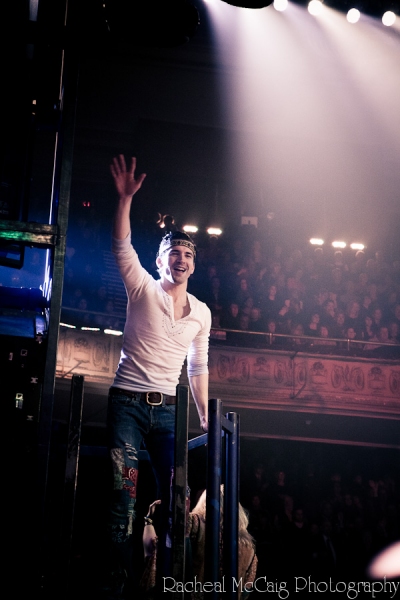 Paris Remillard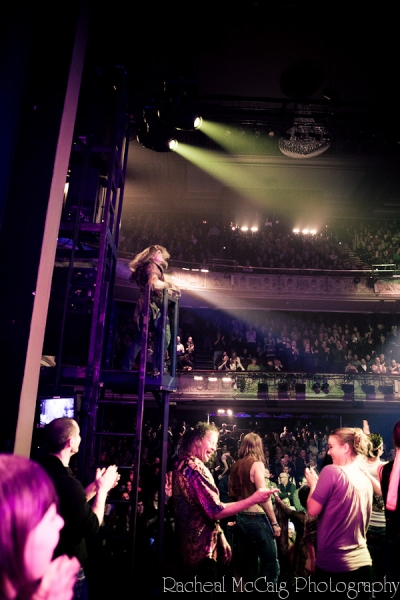 The view from The Royal Alex stage

HAIR Curtain Call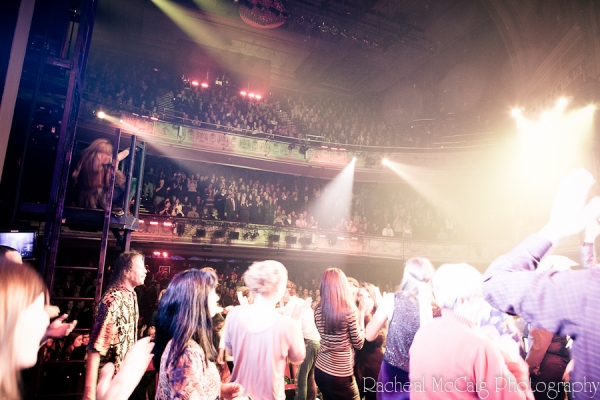 HAIR Curtain Call

HAIR Curtain Call

HAIR Curtain Call

HAIR Curtain Call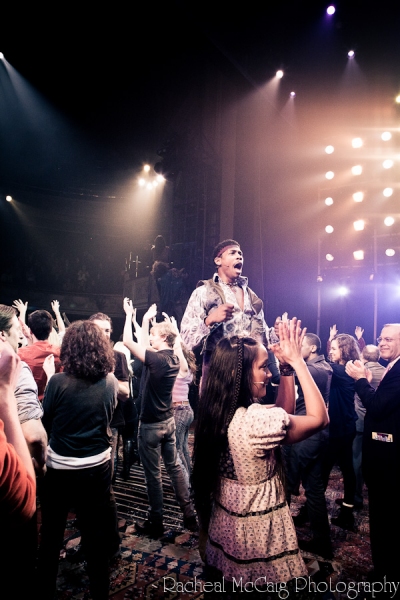 HAIR Curtain Call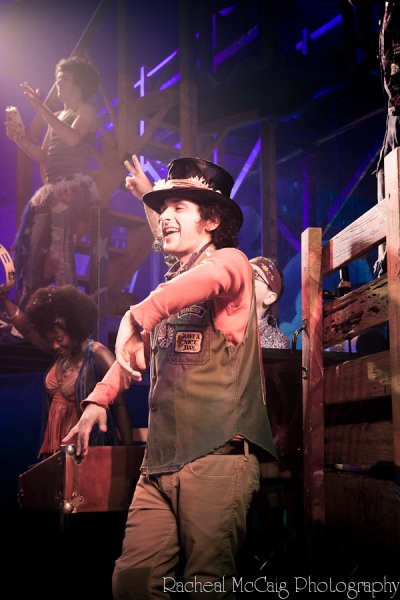 HAIR Curtain Call

HAIR Curtain Call

The Tour Tribe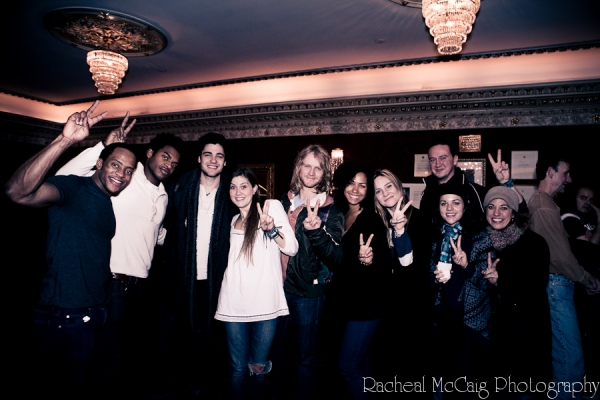 The Tour Tribe

The Tour Tribe

The Original Canadian Tribe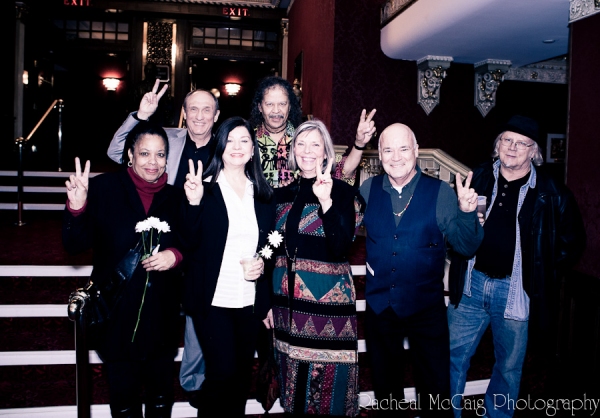 The Original Canadian Tribe

The Tribe of the 60s meets the Tribe of the New Millennium