Click Here for More Articles on LEA SALONGA
Photos: Lea Salonga at Carnegie Hall
Tony-Winner
Lea Salonga
wowed a SOLD OUT crowd at Carnegie Hall on Monday night, November 7, to benefit the Diverse City Theatre Group. The benefit was in extremely good hands with the uber-talented Salonga - led by director
Richard Jay-Alexander
and music director/conducter
Kevin Stites
. Joining her on stage during the evening were three very special guests, including her first "musical theatre God"
Andrea McArdle
for a duet of ANNIE's 'Tomorrow,' former MISS SAIGON co-star
Liz Callaway
, who duetted with Lea on an extremely emotional 'The Story Goes On' from BABY (after Salonga announced that she is pregnant), and 'I Still Believe' from MISS SAIGON.
Richard Maltby
, Jr. of BABY and MISS SAIGON fame, had to pick his jaw up off the floor at the end of ACT 1. Also, fellow Filipino, and Cinderella star
Paolo Montalban
, took up Marius duties for 'A Little Fall of Rain' from Les Miz. During the two-act, glamour filled show, they traversed the worlds of Broadway, Jazz, Filipino music and several pop hits. Some of the night's many showstopping moments included 'We've Only Just Begun,' 'True Colors,' 'I Enjoy Being A Girl,' 'Love Look Away,' 'People (with the original 1964 Broadway orchestration!), 'On My Own', 'Where is Love? / As Long as He Needs Me,' 'Reflection,' 'Popular,' and a 'Defying Gravity' - which was performed like no one else has sung it yet! The night was full of standing ovations, and anyone who was there to witness the physically and vocally ravishing Salonga, will never forget this powerhouse night at Carnegie Hall. Some party pictures from after the show at PROVIDENCE, 311 West 57th Street.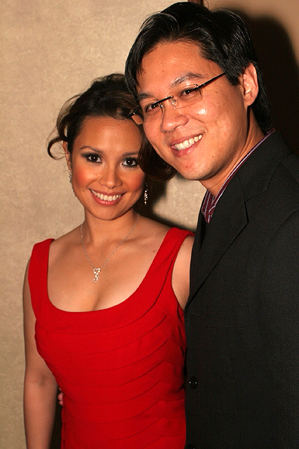 Lea Salonga and husband Rob Chien
Andrea McArdle and
husband Edd Kalehoff
A Chorus Line
Reunion:
Priscilla Lopez
and
Kelly Bishop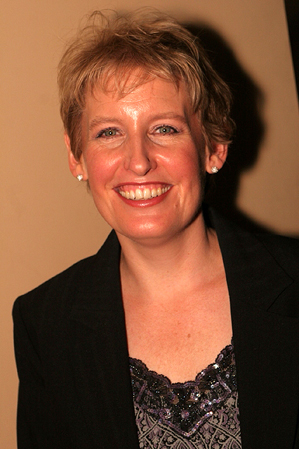 Miss Saigon
co-star
Liz Callaway
Paolo Montalban
A parting shot of the night's star!