Photo Coverage: Inside the Opening Night Celebration of Playwrights Horizons' HIR
Just last night, Playwrights Horizons' celebrated the opening night of Hir, a new play by Obie Award-winning Theater Artist Taylor Mac. Directed by Niegel Smith, the play is the second production of Playwrights Horizons' 2015/2016 Season and is playing at the Peter Jay Sharp Theater (416 West 42nd Street). The limited engagement has already been extended through Sunday, December 6.
The cast features Tony Award nominee and two-time Obie Award winner Kristine Nielsen, Daniel Oreskes, transgender teen actor Tom Phelan (ABC Family's "The Fosters") and Cameron Scoggins.
Somewhere in the suburbs, Isaac (Scoggins) has returned from the wars to help take care of his ailing father (Oreskes), only to discover a household in revolt. The insurgent: his mom (Ms. Nielsen). Liberated from an oppressive marriage, with Isaac's newly out transgender sibling (Phelan) as her ally, she's on a crusade to dismantle the patriarchy. But in Taylor Mac's sly, subversive comedy, annihilating the past doesn't always free you from it.
Photo Credit: Jessica Fallon Gordon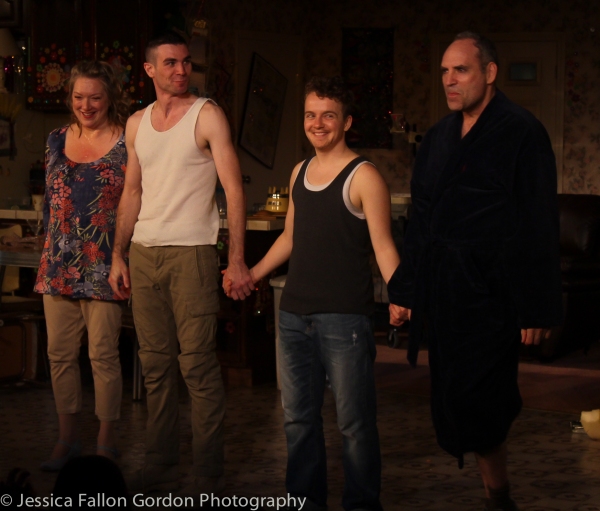 Kristine Nielsen, Cameron Scoggins, Tom Phelan and Daniel Oreskes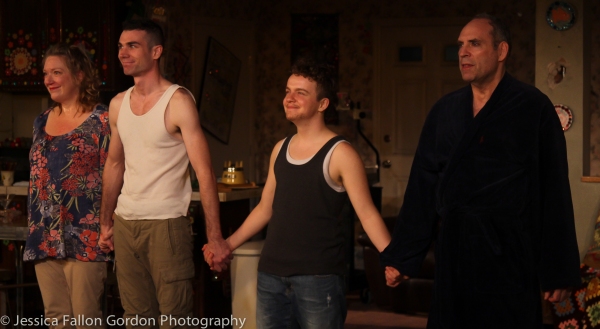 Kristine Nielsen, Cameron Scoggins, Tom Phelan and Daniel Oreskes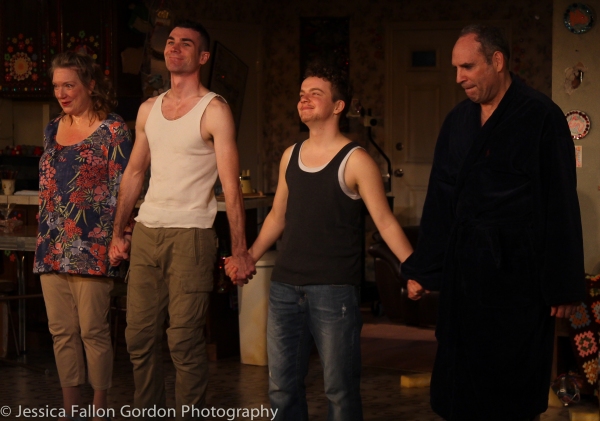 Kristine Nielsen, Cameron Scoggins, Tom Phelan and Daniel Oreskes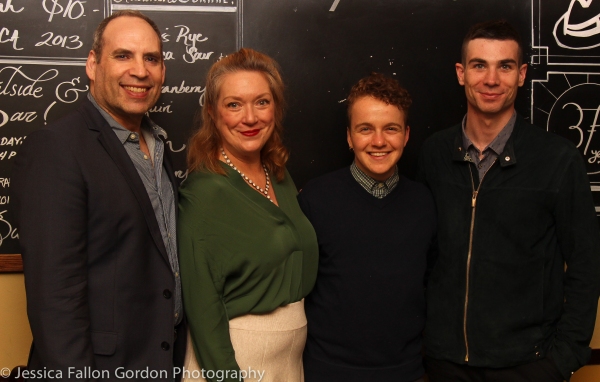 Daniel Oreskes, Kristine Nielsen, Tom Phelan and Cameron Scoggins

Niegel Smith, Daniel Oreskes, Kristine Nielsen, Tom Phelan, Cameron Scoggins and Taylor Mac

Niegel Smith, Daniel Oreskes, Kristine Nielsen, Tom Phelan, Cameron Scoggins, Taylor Mac and Tim Sanford

Niegel Smith, Taylor Mac and Tim Sanford
Related Articles