Photo Coverage: Illyria Sings Out! Inside Opening Night of TWELFTH NIGHT in the Park
The Public Theater's production of Public Works' Twelfth Night, conceived by Kwame Kwei-Armah and Shaina Taub, music and lyrics by Shaina Taub, Choreography by Lorin Latarro, and directed by Oskar Eustis and Kwame Kwei-Armah, opened just last night, July 31, running through Sunday, August 19.
The complete Equity cast of Twelfth Night features Kim Blanck (Female Understudy), Ato Blankson-Wood (Orsino), Lori Brown-Niang (Maria), Troy Anthony (Sebastian), Nanya-Akuki Goodrich (Olivia), JW Guido (Featured Illyrian), Daniel Hall (Sir Andrew Aguecheek), Shuler Hensley (Sir Toby Belch), Javier Ignacio (Male Understudy), Nikki M. James (Viola), Jonathan Jordan (Antonio), Andrew Kober (Malvolio), Patrick J. O'Hare (Fabian), and Shaina Taub (Feste). The Equity company is joined by two rotating ensembles of community members from all five boroughs who will perform together on the Delacorte stage in this enchanting comedy.
The Public Works community partner organizations are Brownsville Recreation Center (Brooklyn), Center for Family Life in Sunset Park (Brooklyn), DreamYard (Bronx), The Fortune Society (Queens), and Military Resilience Foundation (all boroughs), along with alumni partners Casita Maria Center for Arts and Education (Bronx), Children's Aid (all boroughs) and Domestic Workers United (all boroughs).
Check out photos from opening night below!
Photo Credit: Jennifer Broski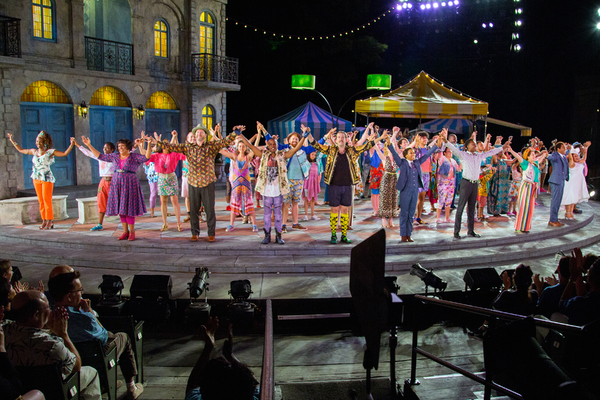 The cast of Twelfth Night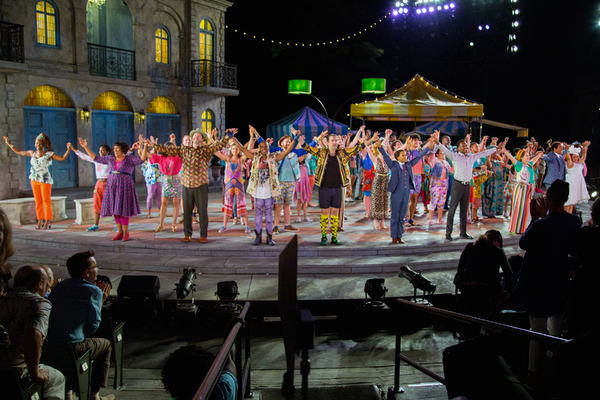 The cast of Twelfth Night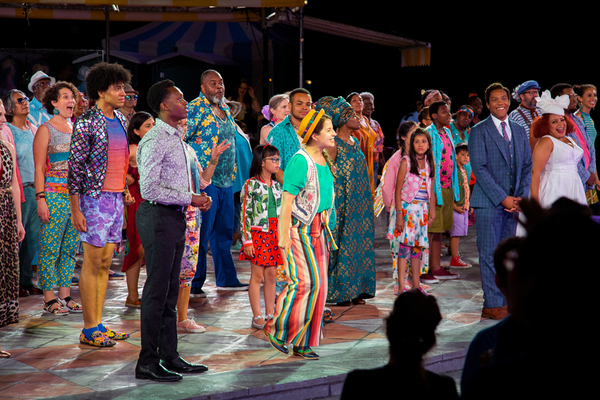 The cast of Twelfth Night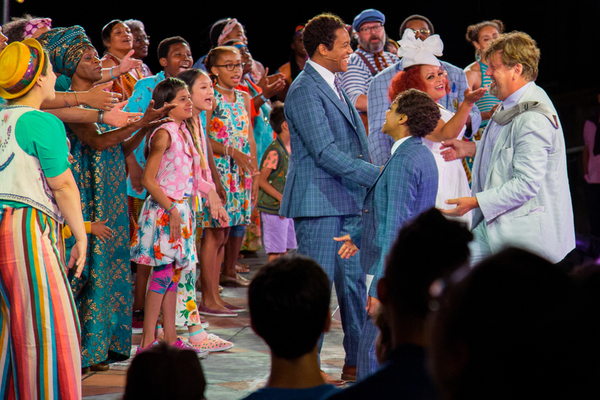 Oskar Eustis and the cast of Twelfth Night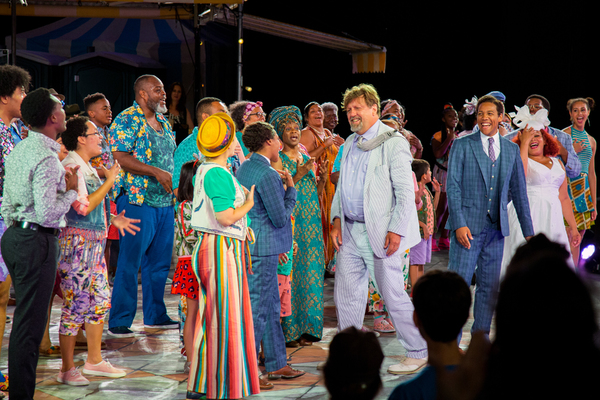 Oskar Eustis and the cast of Twelfth Night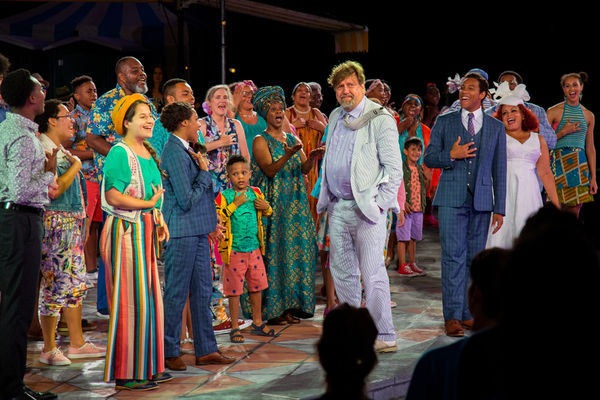 Oskar Eustis and the cast of Twelfth Night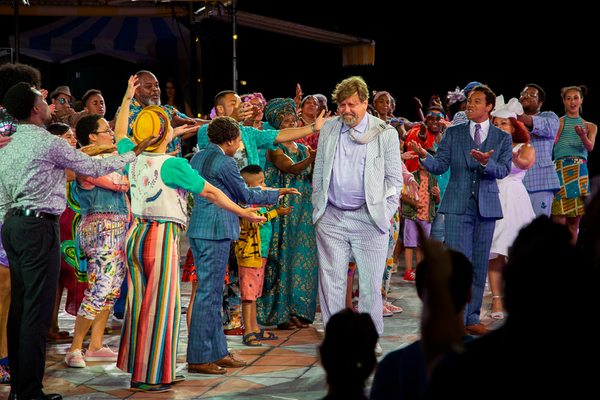 Oskar Eustis and the cast of Twelfth Night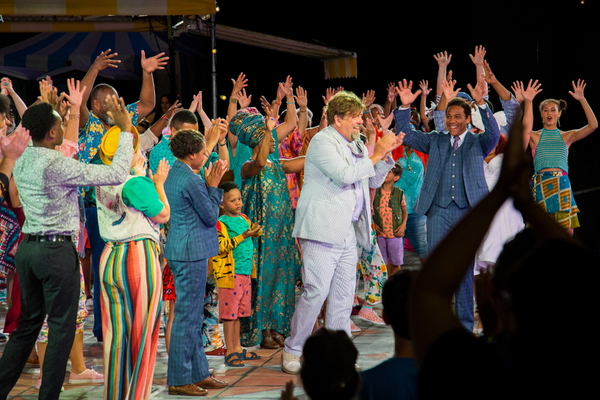 Oskar Eustis and the cast of Twelfth Night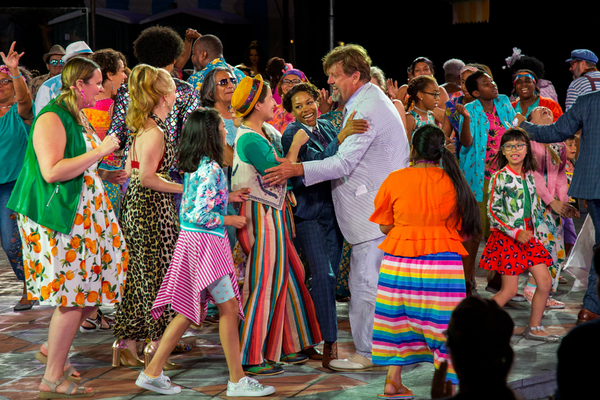 Oskar Eustis and the cast of Twelfth Night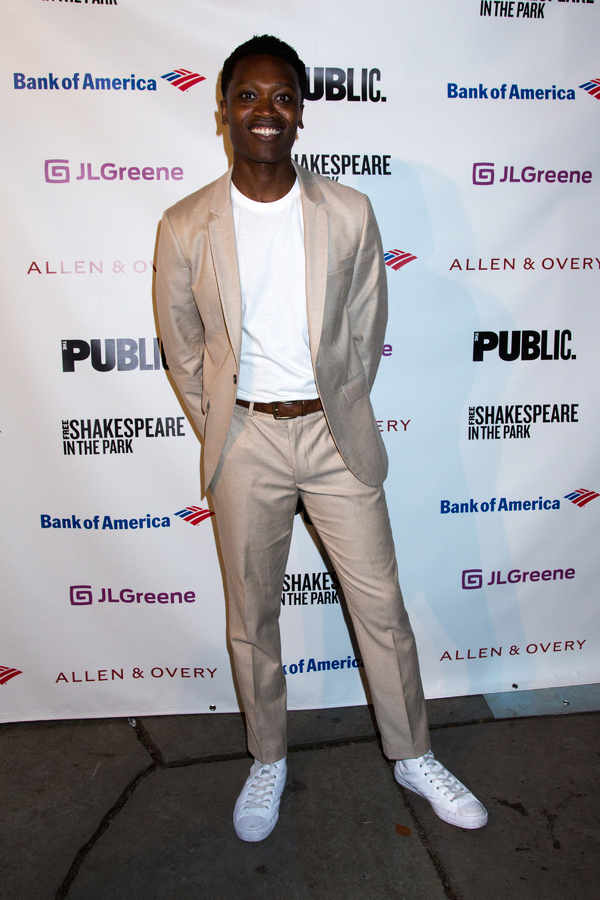 Ato Blankson-Wood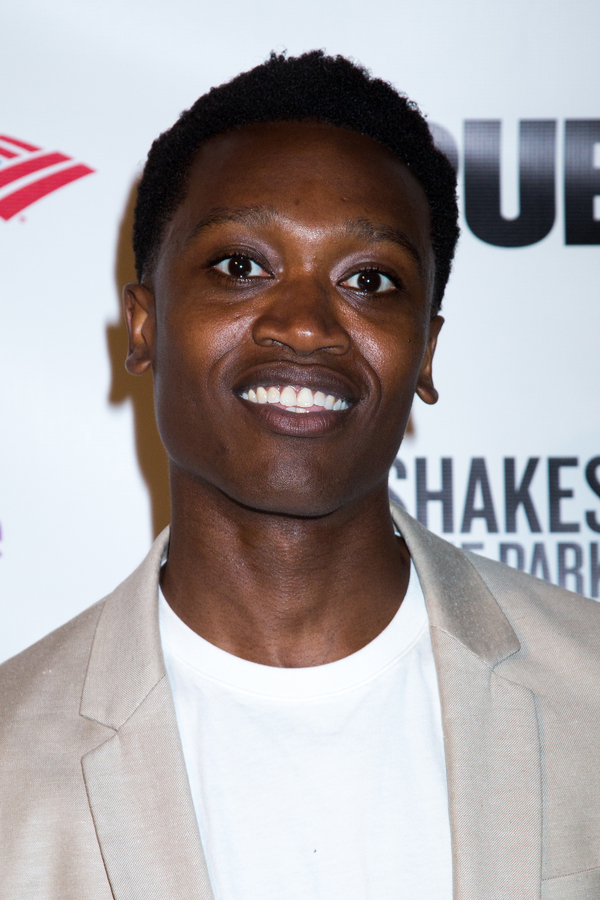 Ato-Blankson Wood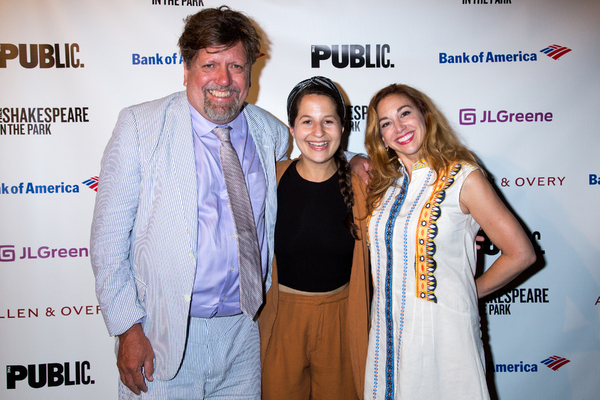 Oskar Eustis, Shaina Taub, Lorin Latarro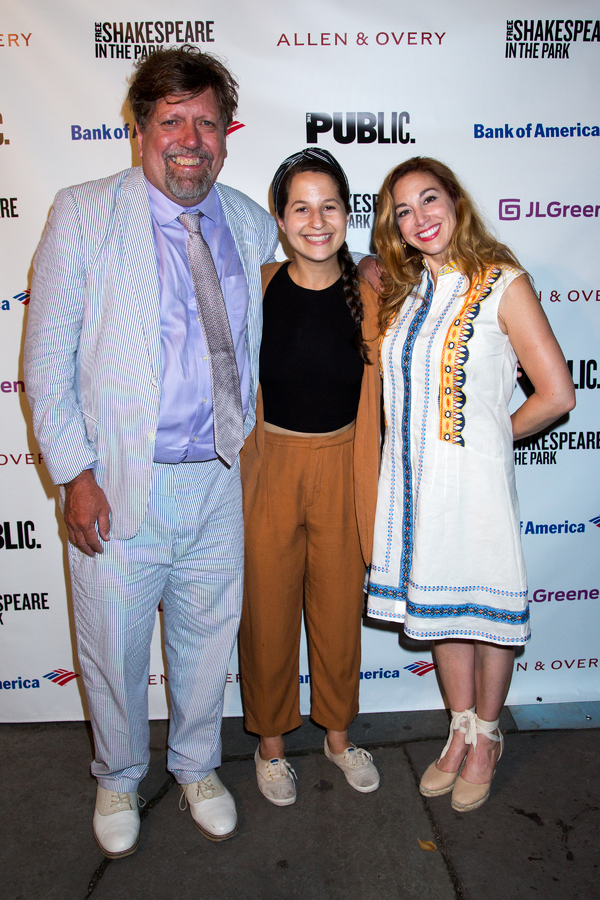 Oskar Eustis, Shaina Taub, Lorin Latarro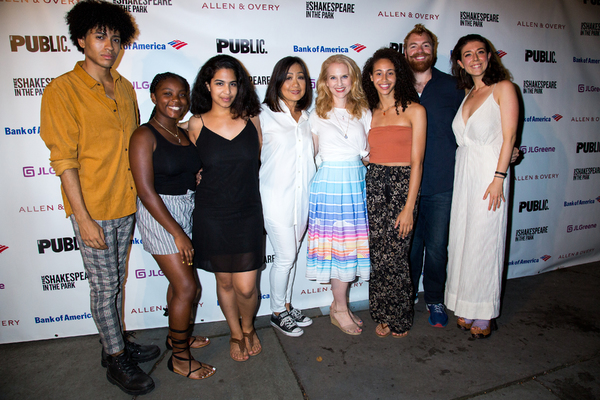 Cast members of Twelfth Night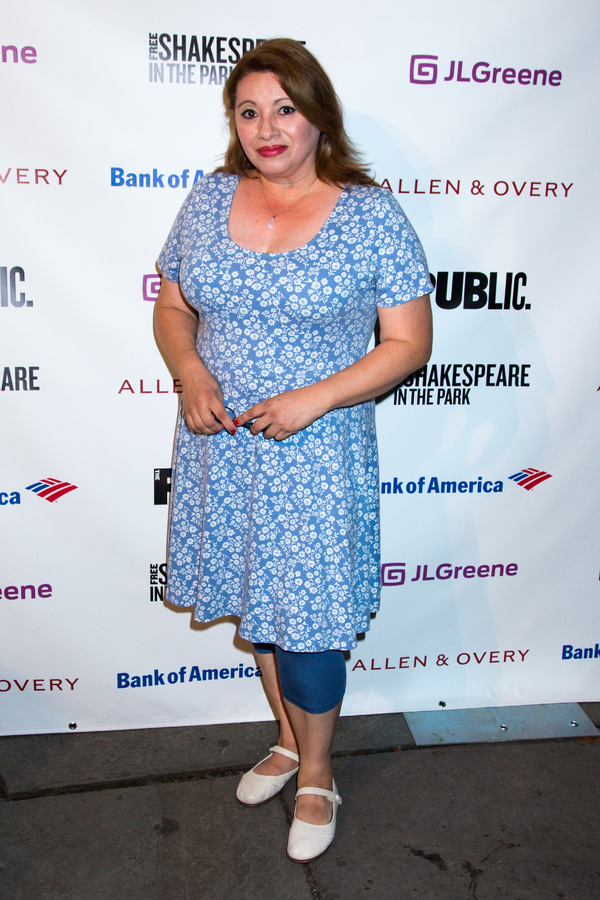 Lourdes Guzaman-Mercado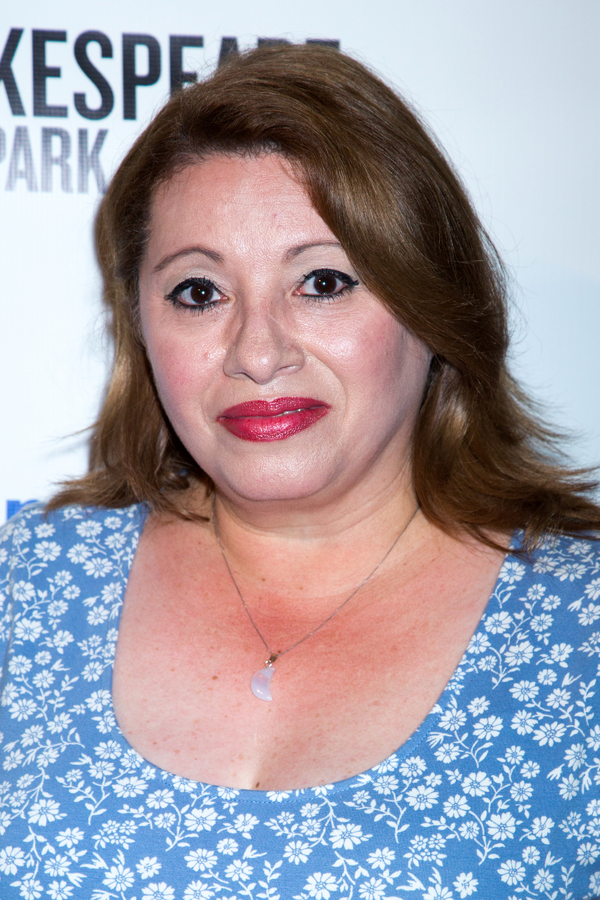 Lourdes Guzaman-Mercado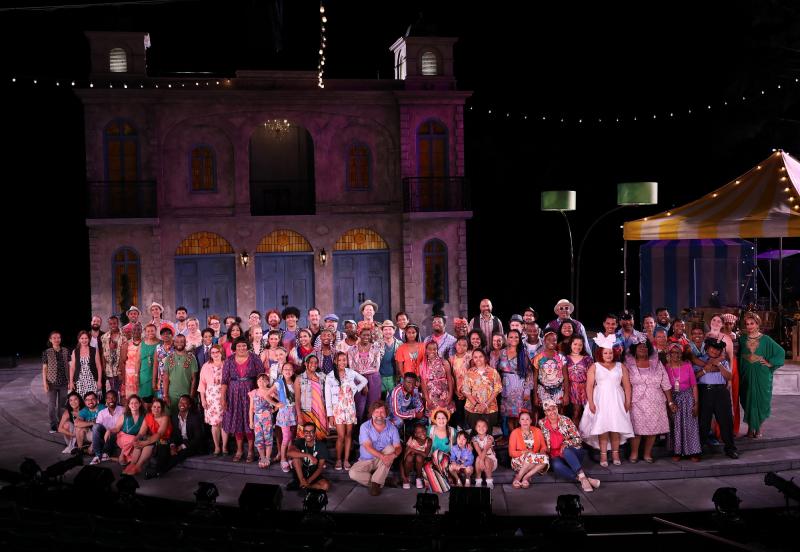 Blue Cast (Photo Credit: Joan Marcus)
Red Cast (Photo Credit: Joan Marcus)