Photo Coverage: High Fidelity CD Release Party
On Monday, June 18th, the release of High Fidelity's cast recording, now available from Ghostlight Records, was celebrated at Birdland.  In attendance were stars such as Allison Janney, Hope Davis and Julia Murney.
Ghostlight recently released the original cast album of the Broadway musical High Fidelity. The CD is produced by Grammy Award winner Joel Moss and Sh-K-Boom/Ghostlight Records President Kurt Deutsch. Directed by Tony Award-winner Walter Bobbie and choreographed by Christopher Gattelli, High Fidelity has music by Tom Kitt, lyrics by Amanda Green, and book by David Lindsay-Abaire.  The show was based on the best-selling novel by Nick Hornby. The recording features the original Broadway cast of Will Chase, Jenn Colella, Christian Anderson, Jay Klaitz, Jeb Brown, Rachel Stern, Emily Swallow, Jon Patrick Walker, Kirsten Wyatt, Justin Brill, Andrew C. Call, Matt Caplan, Caren Lyn Manuel, Anne Warren, Paul Castree, George Merrick, Betsy Morgan, Tom Plotkin and J.B. Wing.  The show run from November through December of 2006.
The musical "tells the story of Rob, a record store owner who knows almost everything there is to know about pop music, but almost nothing about how to hold on to a girl. Rob's love life, already a broken record of heartache, falls off the charts completely when he gets dumped by Laura....but that just sets him up for one of the top 5 romantic comebacks ever," according to press materials.
Following the CD release party was another installment of Cast Party, which is held every Monday night at Birdland and is hosted by Jim Caruso (folk singer Christine Lavin guest hosted on June 18th).  Appearing were Christine Pedi (Talk Radio), Phoebe Snow and more.
Visit www.sh-k-boom.com for more on Sh-K-Boom Records and Ghoslight Records, a division of Sh-K-Boom.  Visit www.birdlandjazz.com for more on Birdland.
CD Release Party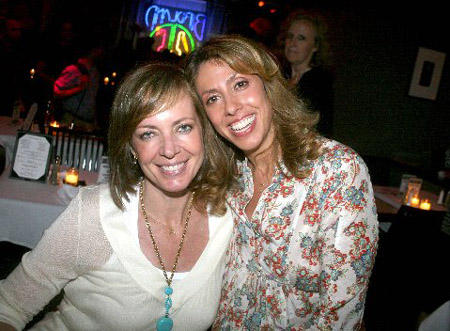 Allison Janney and Amanda Green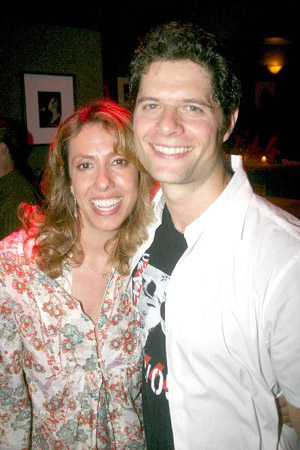 Amanda Green and Tom Kitt

The cast of High Fidelity

Christian Anderson and Amanda Green

Allison Janney and Bob Stillman

Mother and daughter Phyllis Newman and Amanda Green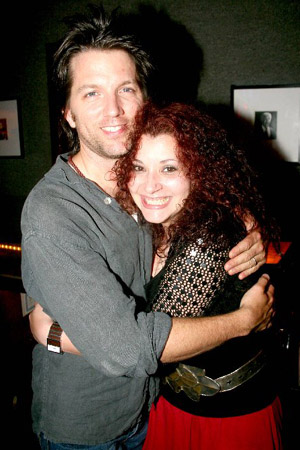 John Patrick Walker and Rachel Stern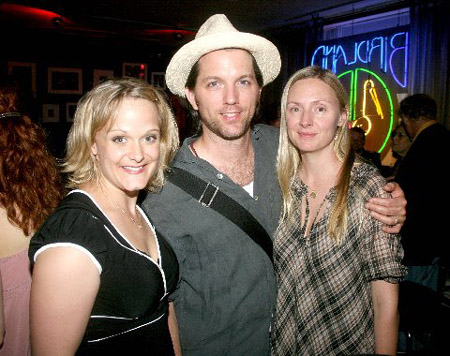 JB Wing, John Patrick Walker and Hope Davis

Jay Klaitz, Christian Anderson and Emily Swallow
Cast Party

Janet Fanale, Christine Lavin, Phoebe Snow and Tina Jensen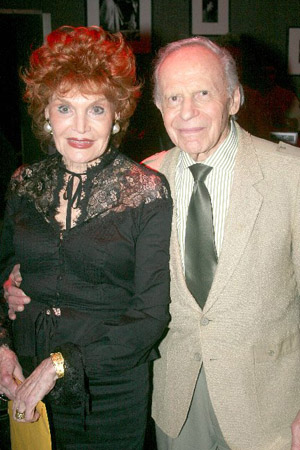 Edith and Irwin Drake, the legendary composer of such songs as "Good Morning, Heartache"