Photo Coverage: 'Grey Gardens' Tony Awards Party
The cast and creatives of Grey Gardens celebrated their success at Tony DiNapoli's Family Restaurant Sunday evening after the 61st Annual Tony Awards.  Christine Ebersole won Best Actress in a Musical for her portrayal of Little Edie Beale and Edith Bouvier Beale, opposite another Tony Award-winning performance by Mary Louise Wilson (Best Featured Actress in a Musical) as Edith Bouvier Beale.
Ebersole (who won Obie and Drama Desk Awards for her performance) and Wilson were joined by co-stars John McMartin, Matt Cavenaugh, Bob Stillman, Michael Potts and Sarah Hyland are newcomers Erin Davie and Kelsey Fowler. Based on the legendary 1975 documentary Grey Gardens, the musical features a book by Pulitzer Prize and Tony Award winner Doug Wright, music by Scott Frankel and lyrics by Michael Korie. Directed by Tony Award nominee and Obie winner Michael Greif.
Ebersole was presented a portrait by Dan May during an unveiling ceremony hosted by Lite FM radio personality, Valerie Smaldone, and Tony DiNapoli's manager, Bruce Dimpflmaier.  Tony DiNapoli's is located at 147 West 43rd St.

Christine Ebersole
Best Actress in a Musical (Grey Gardens)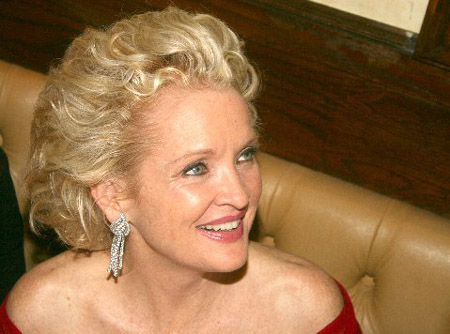 Christine Ebersole
Best Actress in a Musical (Grey Gardens)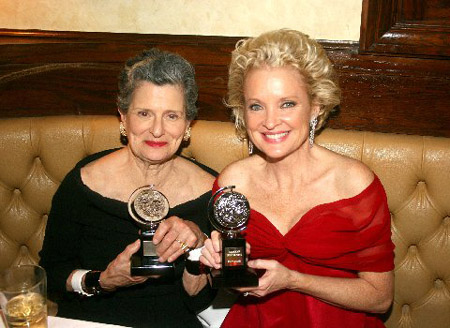 Mary Louise Wilson and Christine Ebersole
Best Featured Actress and Best Actress in a Musical (Grey Gardens)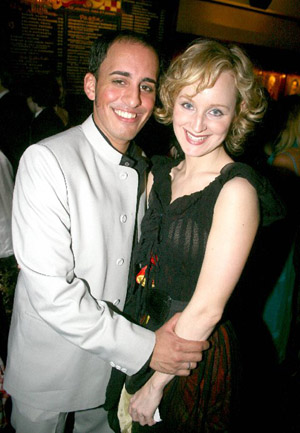 Erin Davie and boyfriend Nehal Joshi


Sarah Hyland, Erin Davie and Nehal Joshi

Michael Alden and Bill Maloney


Michael Korie, Michael Alden and Bill Maloney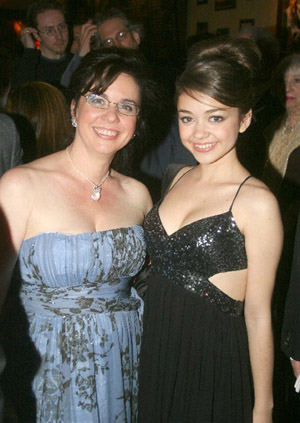 Sarah Hyland and her mother, Melissa


Sarah Hyland and Michael Alden


Mary Louise Wilson and guest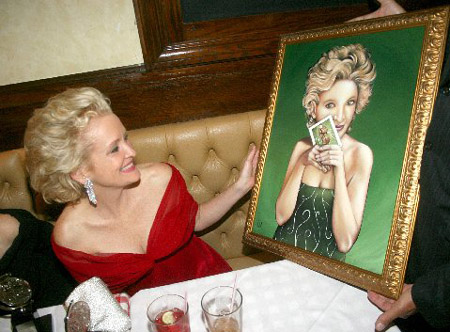 Christine Ebersole presented portrait by Dan May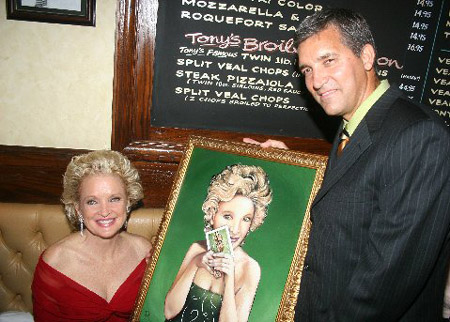 Christine Ebersole with her portrait and Bruce Dimpflmaier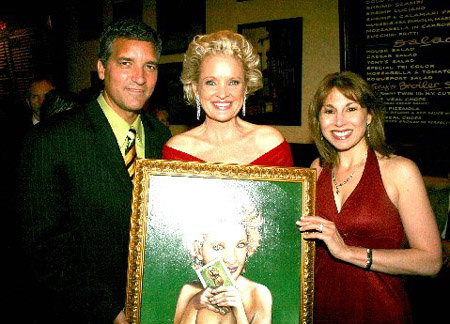 Bruce Dimpflmaier, Christine Ebersole and Valerie Smaldone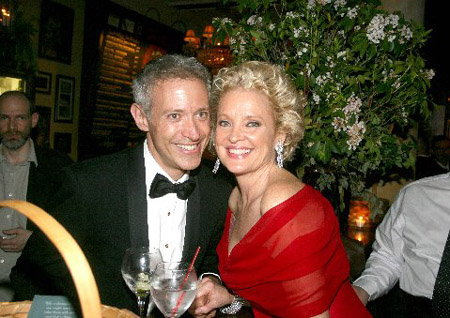 Scott Frankel and Christine Ebersole


Janet Fanale and Bill Maloney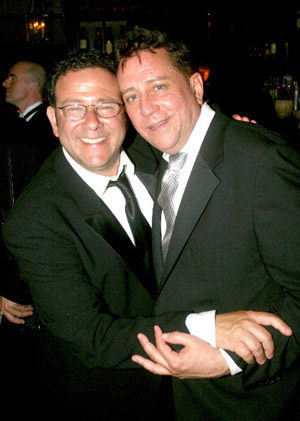 Michael Greif and Michael Alden

Christine Ebersole and Michael Alden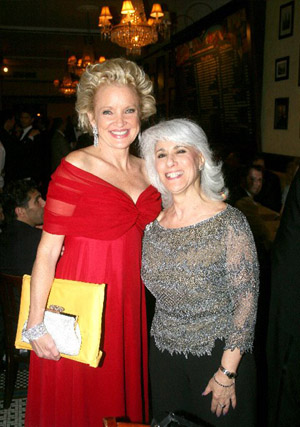 Christine Ebersole and Jamie deRoy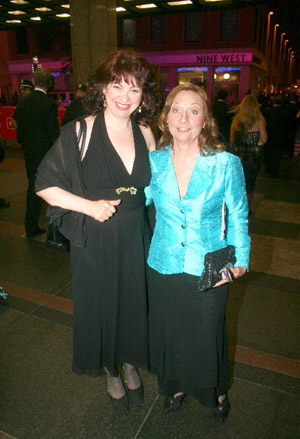 Janet Fanale and Dale Soules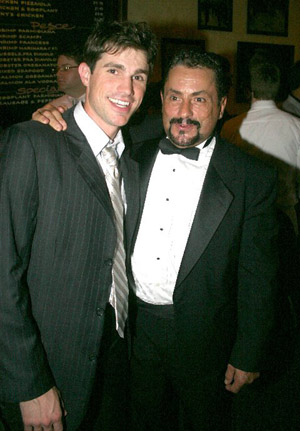 Matt Cavenaugh (who plays "Jerry") and the real-life Jerry


William Ivey Long and Christine Ebersole

Celeste Holm and Kelly Gonda


Christine Ebersole and Celeste Holm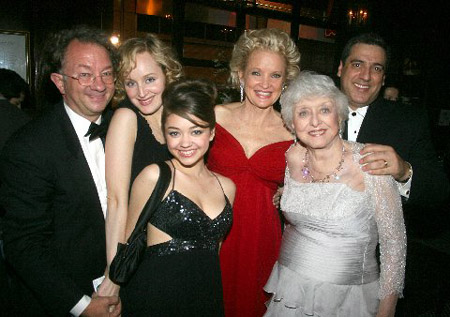 William Ivey Long, Erin Davie, Sarah Hyland, Christine Ebersole, Celeste Holm and Frank Basile