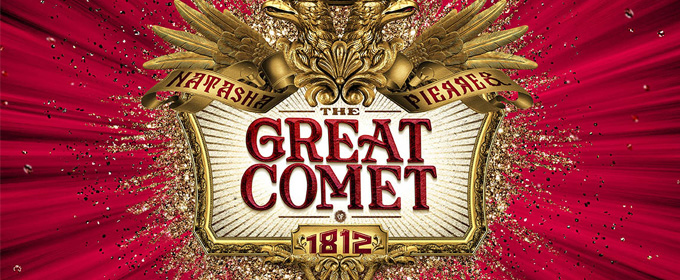 Click Here for More Articles on NATASHA, PIERRE AND THE GREAT COMET OF 1812
Photo Coverage: GREAT COMET Receives Actors' Equity Association's ACCA Award
Actors' Equity Association just presented Natasha, Pierre and the Great Comet of 1812 with the ninth annual "ACCA" Award for Outstanding Broadway Chorus. Presented by Equity's Advisory Committee on Chorus Affairs (ACCA), the ACCA Award is the only industry accolade of its kind to honor the distinctive talents and contributions made by the original chorus members of a Broadway musical.
The 27 individual recipients of the 2017 ACCA Award - all of whom were part of the Great Comet chorus on the musical's November 14 Broadway opening night - are Sumayya Ali, Courtney Bassett, Josh Canfield, Kennedy Caughell, Ken Clark, Erica Dorfler, Lulu Fall, Ashley Pérez Flanagan, Paloma Garcia-Lee, Nick Gaswirth, Alex Gibson, Billy Joe Kiessling, Mary Spencer Knapp, Blaine Alden Krauss, Reed Luplau, Brandt Martinez, Andrew Mayer, Mary Page Nance, Shoba Narayan, Azudi Onyejekwe, Pearl Rhein, Celia Mei Rubin, Heath Saunders, Ani Taj, Cathryn Wake, Katrina Yaukey and Lauren Zakrin.
"The Great Comet chorus are outstanding both as a unit and as individuals," said Rebecca Kim Jordan, Actors' Equity Association's Second Vice President and Chair of the ACCA. "They act, they sing, they dance, they play instruments... they even serve pierogis! So much of what makes this show special is how totally the audience is immersed into the world of the show, and that is because these 27 performers go above and beyond, up close and personally, eight times a week."
In reviewing the chorus of each Broadway musical that opened during the 2016-17 theatrical season, ACCA considered the chorus requirements made by each show's director, choreographer and musical director; the caliber of technical skill used to execute those requirements; and the unique contributions made by the entire chorus to the overall production.
Past Broadway chorus recipients of the ACCA Award are Legally Blonde (2007), In the Heights (2008), West Side Story (2009), Fela! (2010), The Scottsboro Boys (2011), Newsies (2012), Pippin (2013) Beautiful (2014), An American in Paris (2015) and Shuffle Along, Or The Making of the Musical Sensation of 1921 and All That Followed (2016).
ACTORS' EQUITY ASSOCIATION, founded in 1913, is the U.S. labor union that represents more than 51,000 professional actors and stage managers. Equity endeavors to advance the careers of its Members by negotiating wages, working conditions and providing a wide range of benefits (health and pension included). Member: AFL-CIO, FIA. #EquityWorks.
Photo Credit: Jennifer Broski


Courtney Bassett, Kennedy Caughell, Erica Dorfler, Lulu Fall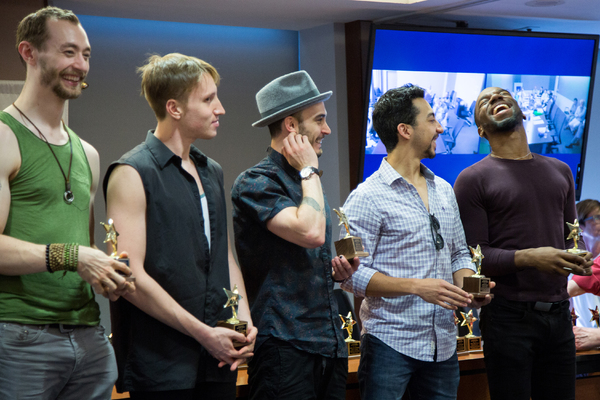 Alex Gibson, Billy Joe Kiessling, Reed Luplau, Andrew Mayer, Azudi Onyejekwe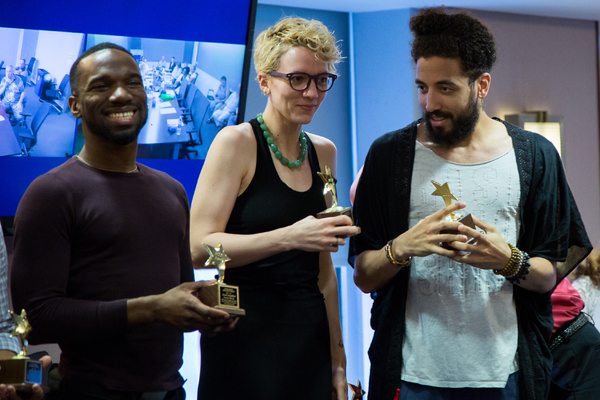 Azudi Onyejekwe, Pearl Rhein, Heath Saunders

Cathryn Wake, Katrina Yaukey, Lauren Zakrin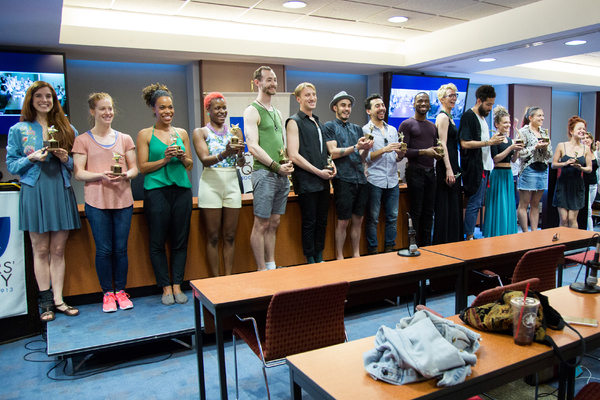 Cast members of THE GREAT COMET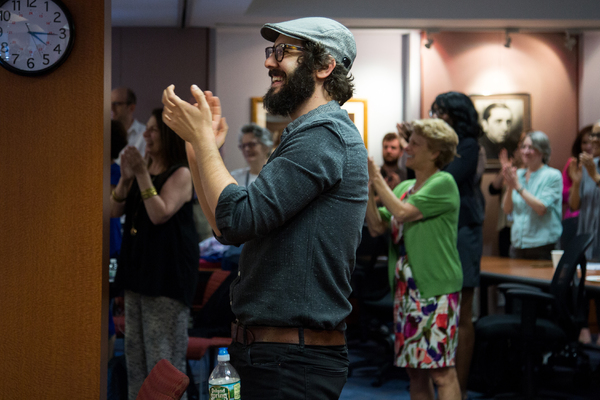 Josh Groban

Cast members of THE GREAT COMET

Cast members of THE GREAT COMET
Related Articles

Jennifer was given her first camera at the age of eight, and has had one in her hand ever since. For the duration of her (read more...)