Photo Coverage: FINIAN'S RAINBOW's Big Opening Night - The Gypsy Robe Ceremony!
Finian's Rainbow began previews at Broadway's ST. James Theatre, 246 West 44 Street, on Thursday, October 8 at 8pm, and celebrated Opening Night on Thursday, October 29th.
The colorful Gypsy Robe, embellished with mementos from Broadway musicals, is presented to the cast member who has the most Broadway chorus credits. Recent Gypsy Robe honoree, MEMPHIS' John Jellison passed the special Broadway garment on to Lisa Gajda backstage at the ST. James before the opening night performance and BroadwayWorld.com was there to cheer her on!
Finian's Rainbow has a book by Yip Harburg and Fred Saidy; lyrics byYip Harburg; music by Burton Lane; with book adaptation by Arthur Perlman and original adaptation for New York City Center Encores! byDavid Ives. It is directed and choreographed by Warren Carlyle; musical direction is by Rob Berman.
Finian's Rainbow plays the ST. James Theatre, 246 West 44 Street. The preview performance schedule (through Sunday, November 1) is Monday through Saturday at 8pm with a matinee on Saturday at 2pm. There will be special added matinees on Wednesday, October 28 at 2pm and Sunday, November 1 at 3pm.
The regular performance schedule, beginning Monday, November 2, is Tuesday through Thursday at 7pm; Friday and Saturday at 8pm; with matinees on Wednesday and Saturday at 2pm, and Sunday at 3pm. Tickets are $35 - $75 in previews and $50 - $120 post opening.
There are also special post-opening Wednesday evening prices as low as $25.00. Tickets may be purchased by visiting www.telecharge.com or by phoning 212.239.6200. For groups, which are on sale now, phone 212.541.8457 or 1.800.BROADWAY.
For more information about Finian's Rainbow, visit www.FiniansOnBroadway.com.
Photos by Walter McBride/Retna Ltd.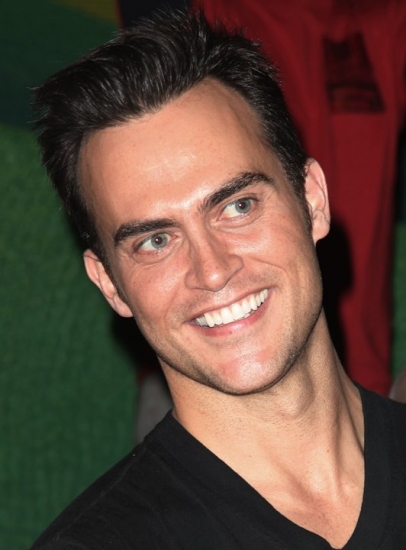 Cheyenne Jackson

Christopher Fitzgerald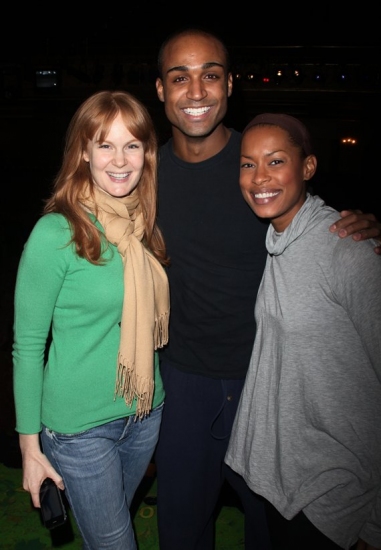 Kate Baldwin, Joe Aaron Reid and Kearran Giovanni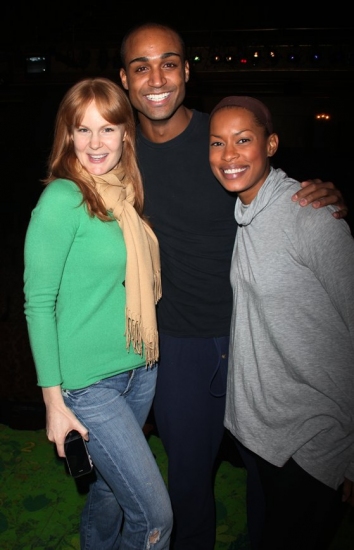 Kate Baldwin, Joe Aaron Reid and Kearran Giovanni

Jim Norton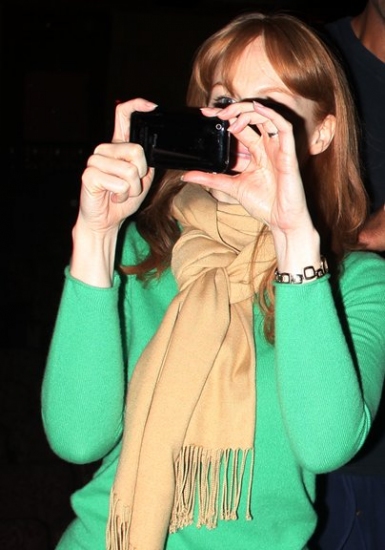 Kate Baldwin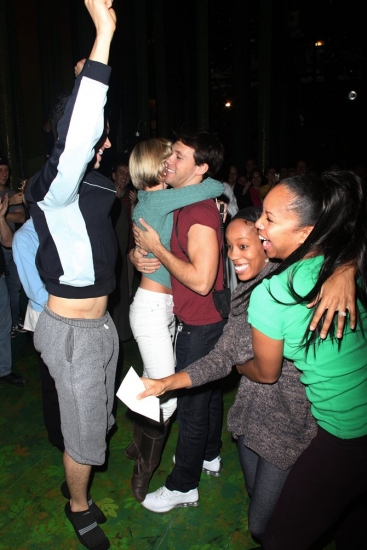 Making Their Broadway Debuts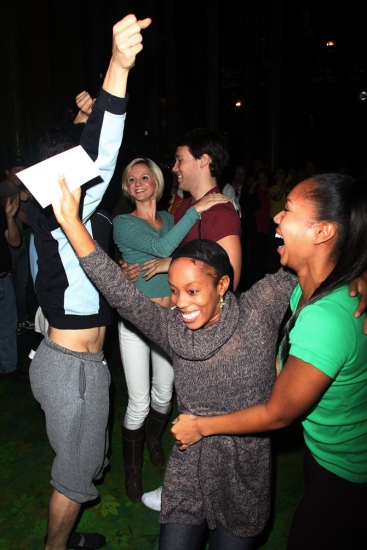 Making Their Broadway Debuts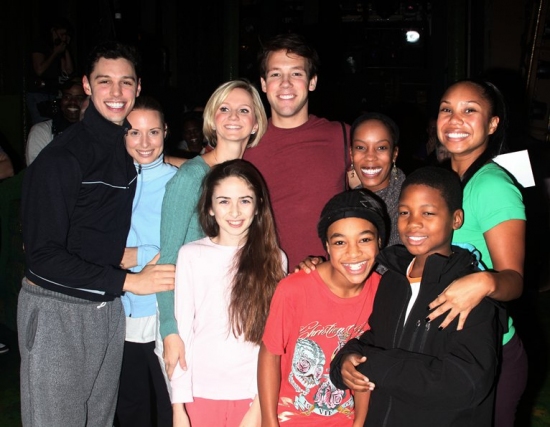 Steve Schepis, Sara Jean Ford, Monica L. Patton, Taylor Frey,Tanya Birl, Christopher Borger, Aaron Bantum, Paige Simunovich and Lauren Lim Jackson

Steve Schepis, Sara Jean Ford, Monica L. Patton, Taylor Frey,Tanya Birl, Christopher Borger, Aaron Bantum, Paige Simunovich and Lauren Lim Jackson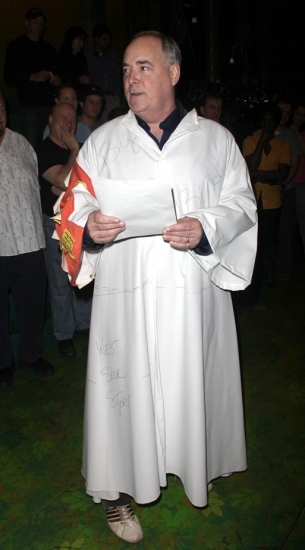 John Jellison from Broadway's MEMPHIS passes on the Gypsy Robe

Cheyenne Jackson

Lisa Gajda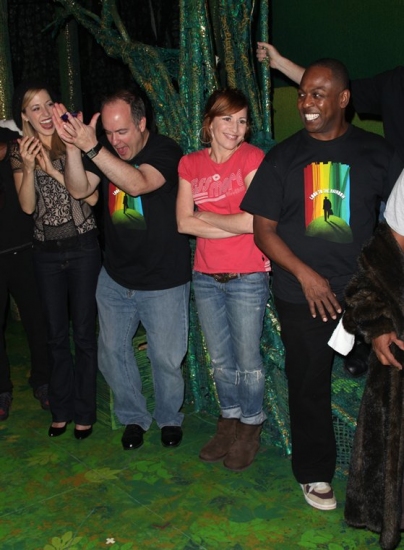 Leslie Donna Flesner, Kevin Ligon, Lisa Gajda and James Stovall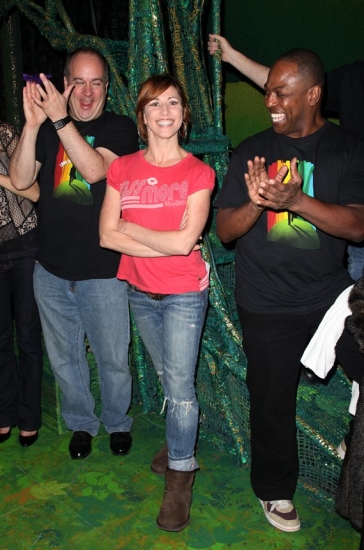 Kevin Ligon, Lisa Gajda and James Stovall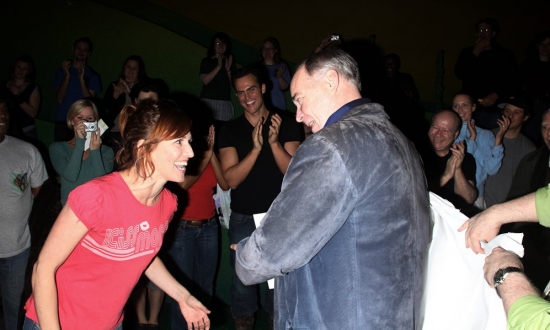 Lisa Gajda is given the Gypsy Robe by MEMPHIS' John Jellison

Lisa Gajda, John Jellison and David Westphal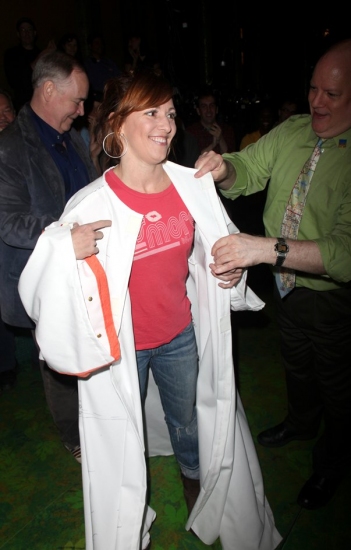 John Jellison, Lisa Gajda and David Westphal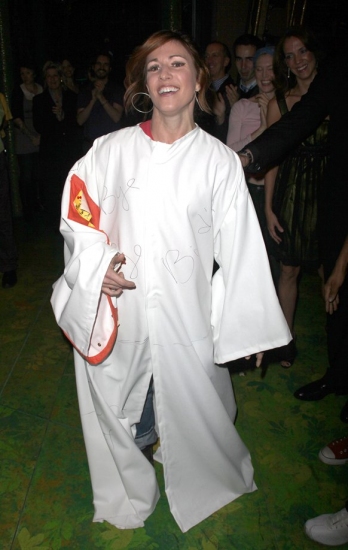 Lisa Gajda

Lisa Gajda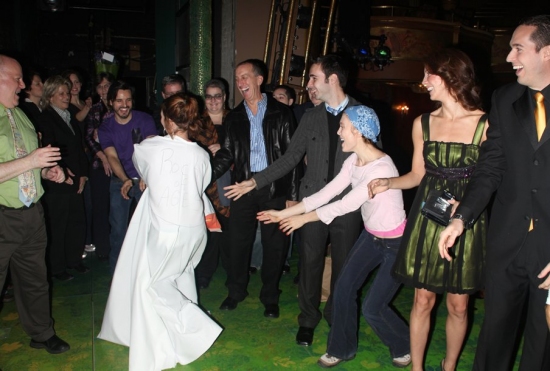 Lisa Gajda is cheered on by the cast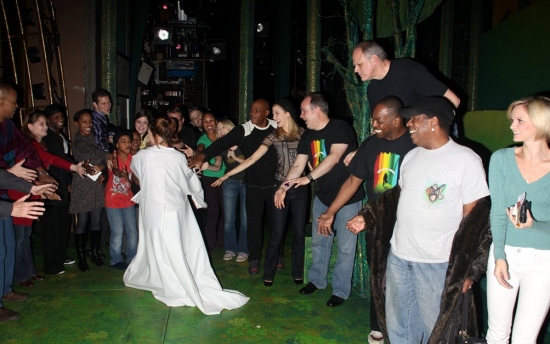 Lisa Gajda shows off the Gypsy Robe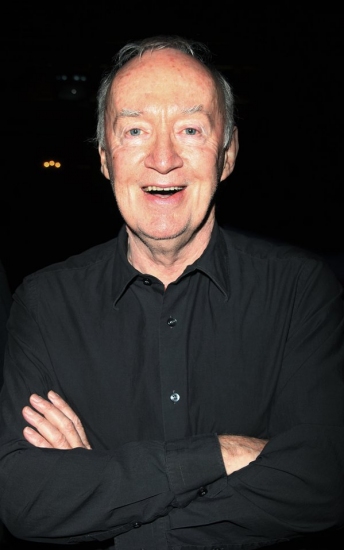 Jim Norton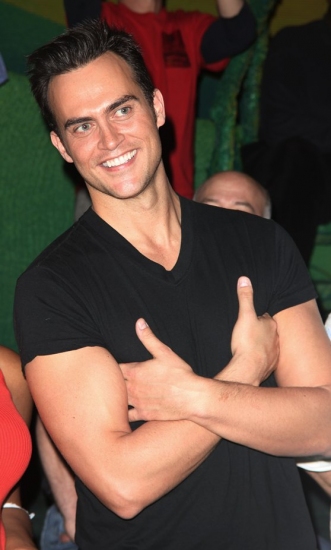 Cheyenne Jackson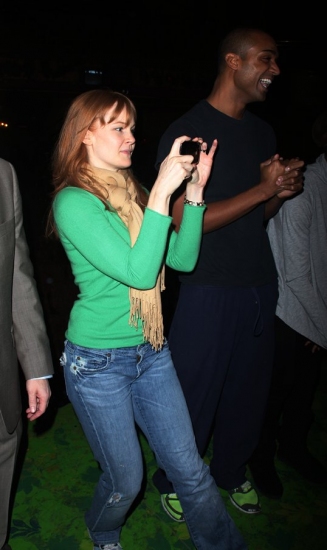 Kate Baldwin and Joe Aaron Reid

Rashidra Scott, Cheyenne Jackson, David Schramm, Kevin Ligon and Brian Reddy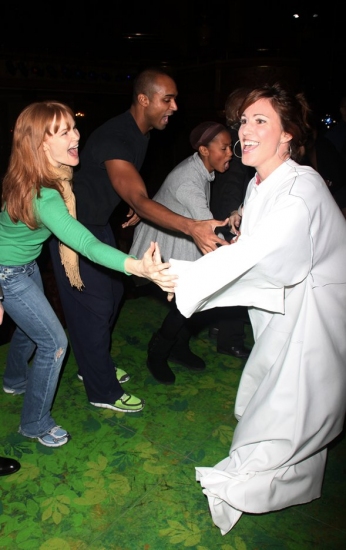 Kate Baldwin, Joe Aaron Reid, Kearran Giovanni and Lisa Gajda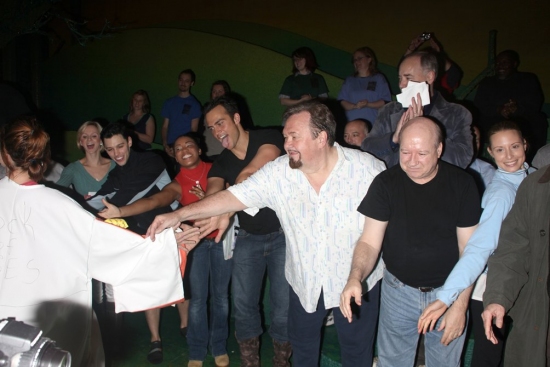 Rashidra Scott, Cheyenne Jackson, David Schramm, Kevin Ligon and Brian Reddy

Steve Schepis, Rashidra Scott, Cheyenne Jackson, David Schramm and Kevin Ligon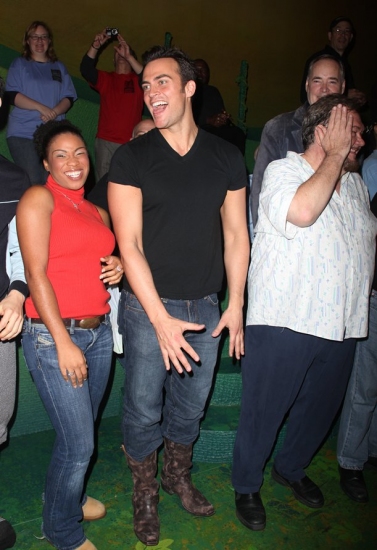 Rashidra Scott, Cheyenne Jackson, David Schramm and Kevin Ligon

Kate Baldwin, Joe Aaron Reid and Kearran Giovanni

Christopher Fitzgerald and Lisa Gajda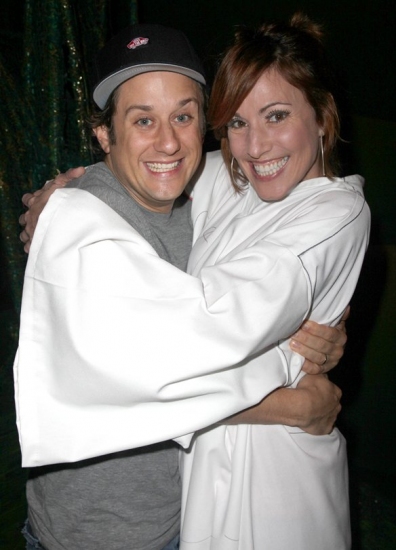 Christopher Fitzgerald and Lisa Gajda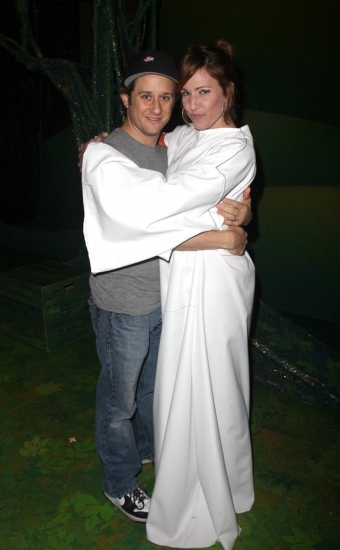 Christopher Fitzgerald and Lisa Gajda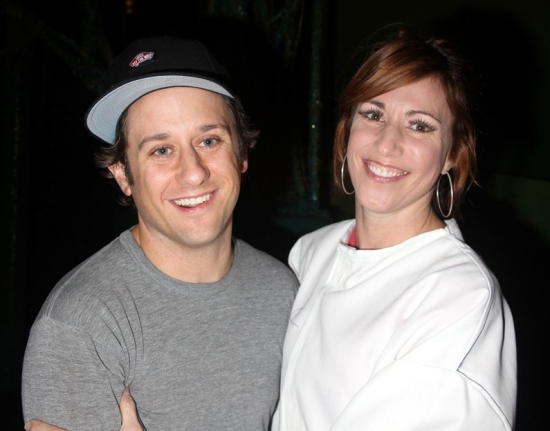 Christopher Fitzgerald and Lisa Gajda

Christopher Fitzgerald and Lisa Gajda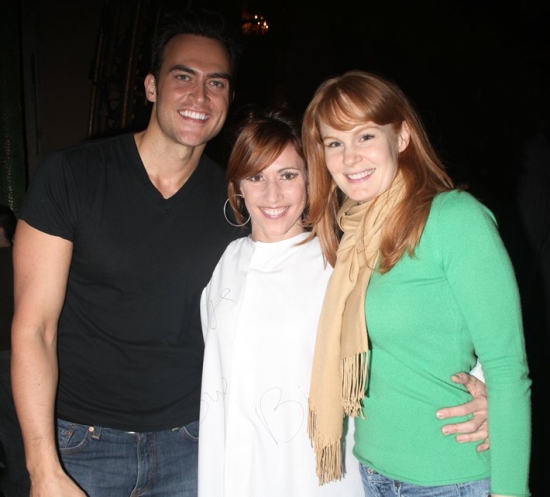 Christopher Fitzgerald and Lisa Gajda

Christopher Fitzgerald and Lisa Gajda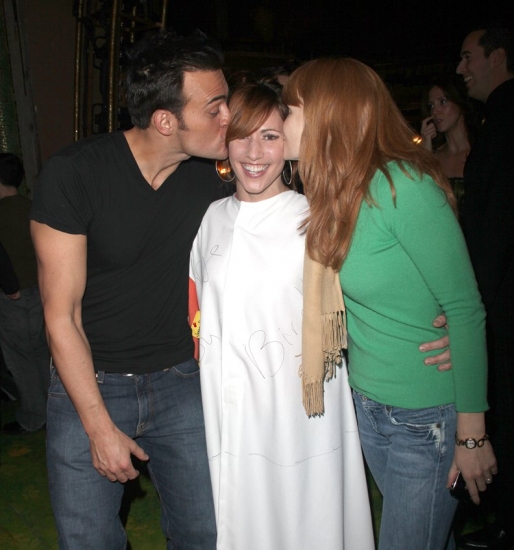 Cheyenne Jacskon, Lisa Gajda and Kate Baldwin

Cheyenne Jacskon, Lisa Gajda and Kate Baldwin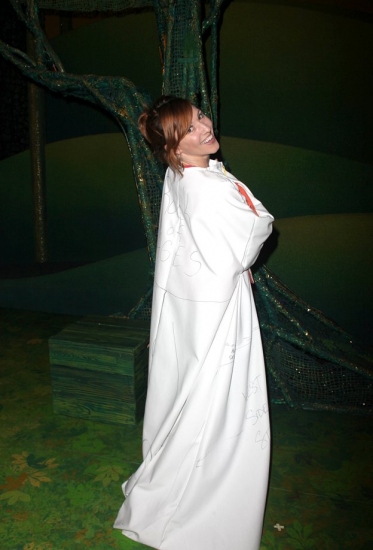 Lisa Gajda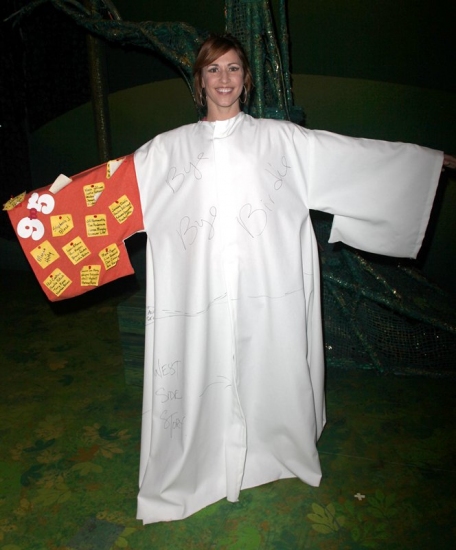 Lisa Gajda

Lisa Gajda

Related Stories