Photo Coverage: Cy Feuer Memorial
Check Out Photos
A memorial celebration of the life and career of Cy Feuer, legendary Broadway producer, director, composer, musician, and immediate past chairman and longtime president of The League of American Theatres and Producers, was held on Thursday, September 21st at the Lunt-Fontanne Theatre (205 West 46th Street).

The program included remarks and performances by many of Feuer's past collaborators, lifelong friends and associates, and artists who performed in his productions. Neil SimonNeil Simon; journalist Jimmy Breslin; performers Michele Lee, Joel Grey, Ellen FoleyEllen Foley, and Donna McKechnieDonna McKechnie; Gerald SchoenfeldGerald Schoenfeld, President, Shubert Organization, and Chairman, The League of American Theatres and Producers; and Rocco LandesmanRocco Landesman, President, Jujamcyn Theaters, were among those who appeared.
Feuer passed away on May 17 at age 95 at his home in Manhattan. During his more than 50-year career spanning from Broadway to motion pictures, he brought to life many of America's most enduring musicals. With his partner, the late Ernest H. Martin, he produced such musicals as
Where's Charley, Guys and Dolls, Can-Can, Whoop-Up,
the Tony Award and Pulitzer-Prize winning
How to Succeed in Business Without Really Trying, Little Me, The Goodbye People
, and
The Act
. He directed, as well as produced,
The Boy Friend, Silk Stockings, Skyscraper, Whoop-Up, Little Me
, and
Walking Happy
, and he directed the play
I Remember Mama.
Feuer was nominated for nine Tony Awards, winning three - one for
Guys and Dolls
and two for
How To Succeed...
Feuer received a Special Tony Award for Lifetime Achievement in the Theatre in 2003. His feature film credits include the eight-time Academy Award-winning
Cabaret
and
A Chorus Line.
From 1989-2003, he was President and later Chairman of The League of American Theatres and Producers, Inc., the national trade association for Broadway producers, presenters and theatre owner/operators.

Joel Grey singing "Wilkommen" from Cabaret

Joel Grey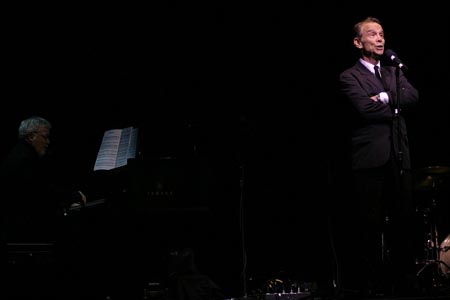 Joel Grey

Gerald Schoenfeld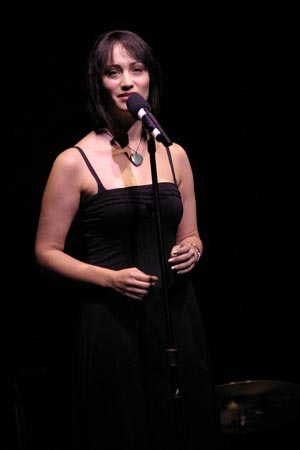 Eden Espinosa sings "I'll Know" from Guys and Dolls



Eden Espinosa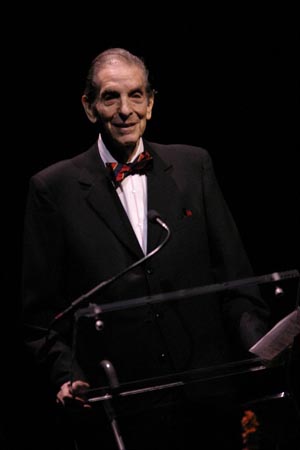 Alvin Colt (original costume designer of Guys and Dolls)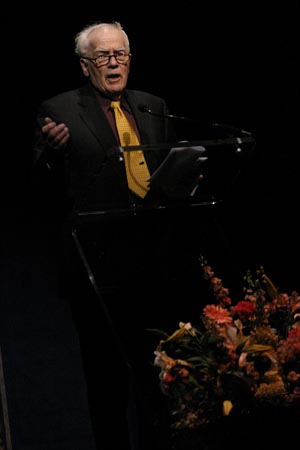 Jimmy Breslin



Marian Seldes reading a letter from Julie Andrews

Marian Seldes

Rocco Landesman (co-producer, Guys and Dolls)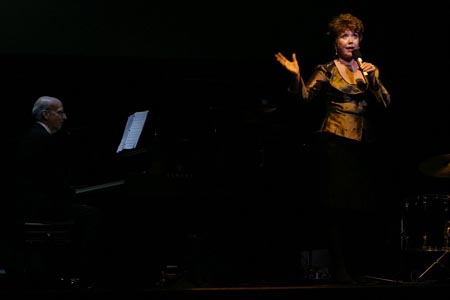 Donna McKechnie sings "I Love Paris" and "It's Alright with Me" from Can-Can

Donna McKechnie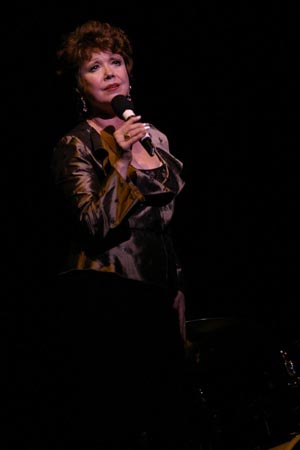 Donna McKechnie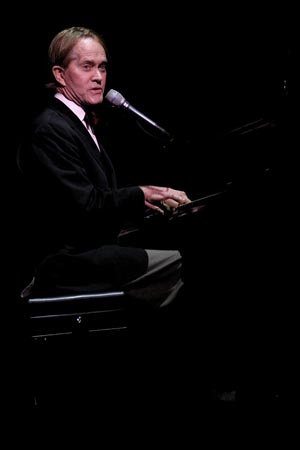 Steve Ross sings "Can-Can"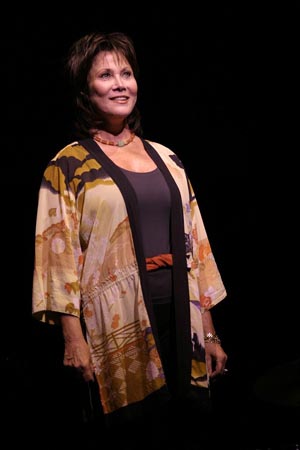 Michele Lee sings "I Believe in You," a capella, from How to Succeed...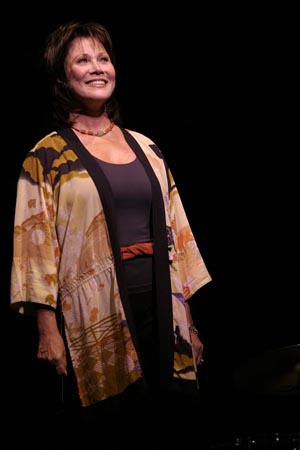 Michele Lee

Neil Simon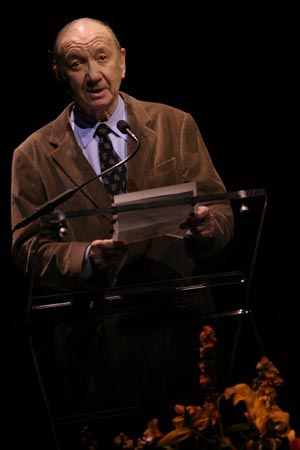 Neil Simon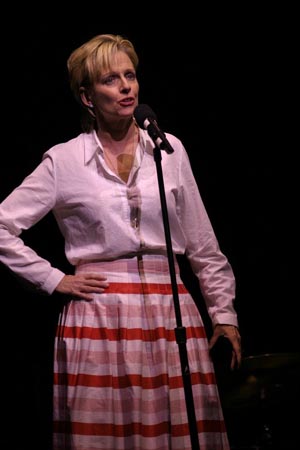 Ellen Foley sings "On the Other Side of the Tracks" from Little Me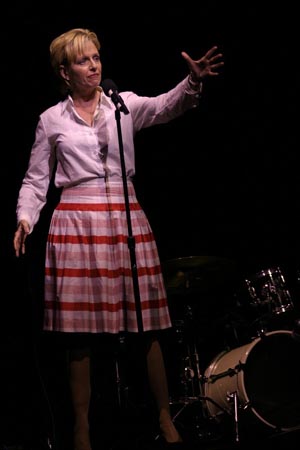 Ellen Foley

Jed Bernstein reads remarks from John Kander

Jed Feuer (Cy's son) welcomes Joe Wilder (first African-American trumpet player on Broadway)

Joe Wilder

Jed's band Bipolar plays songs from Cy's shows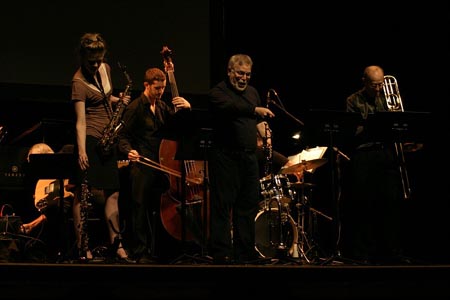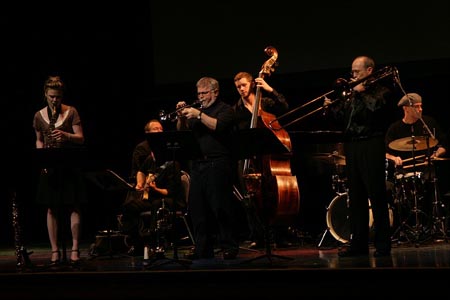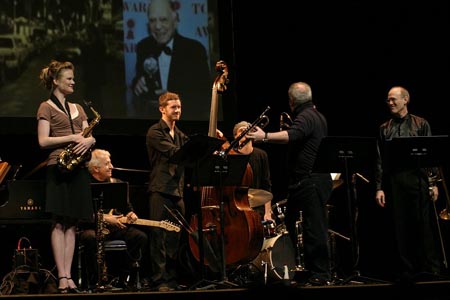 Donna McKechnie

Michele Lee

Abba Bogin (music director, How to Succeed, Guys and Dolls), Joe Wilder, and Ira Bernstein (retired Broadway General Manager/Producer)

Joe Wilder, Ralph Alterbaum (trumpet), Joe Gianono (Guitar), Abba Bogin and Ira Bernstein


Christine Pedi and Peter Bogyo (General Manager)