Photos: CHARLIE & THE CHOCOLATE FACTORY Celebrates 100 Sweet Performances!
The cast of Broadway's Charlie and the Chocolate Factory celebrated 100 sweet performances on Broadway last night at the Paramount Hotel Bar & Grill. BroadwayWorld was there for the celebration and brings you photos below!
Roald Dahl's most treasured tale is coming to the land where sweet dreams come true- Broadway- in a delicious new musical! Willy Wonka, world famous inventor of the Everlasting Gobstopper, has just made an astonishing announcement. His marvelous- and mysterious- factory is opening its gates... to a lucky few. It's a world of pure imagination.
And who better to conjure up this confectionary wonder than three-time Tony Award-winning director JACK O'BRIEN, the Grammy and Tony-winning songwriters of Hairspray, Marc Shaiman and Scott Wittman, and internationally acclaimed playwright DAVID GRIEG. Audiences around the world have long adored the best-selling book and films, but none have experienced the magic of Wonka quite like this- until now.
CHARLIE AND THE CHOCOLATE FACTORY officially opened at Broadway's Lunt-Fontanne Theatre on April 23, 2017.
Photo credit: Walter McBride


The Cake for 'Charlie and the Chocolate Factory' celebrating 100 performances on Broadway at the Paramount Hotel Bar & Grill on July 19, 2017 in New York City.

The Cake

Top row: Marc Shaiman, Scott Wittman, Christian Borle Bottom row: Jake Ryan Flynn, Ryan Sell and Ryan Foust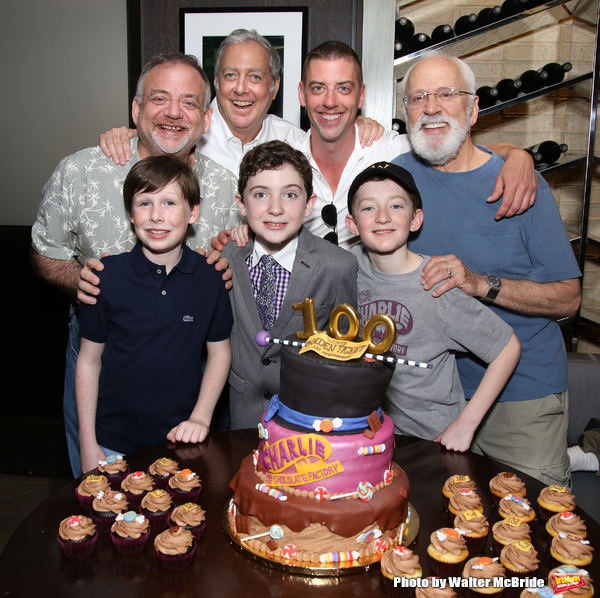 Top row: Marc Shaiman, Scott Wittman, Christian Borle, John Rubenstein Bottom row: Jake Ryan Flynn, Ryan Sell and Ryan Foust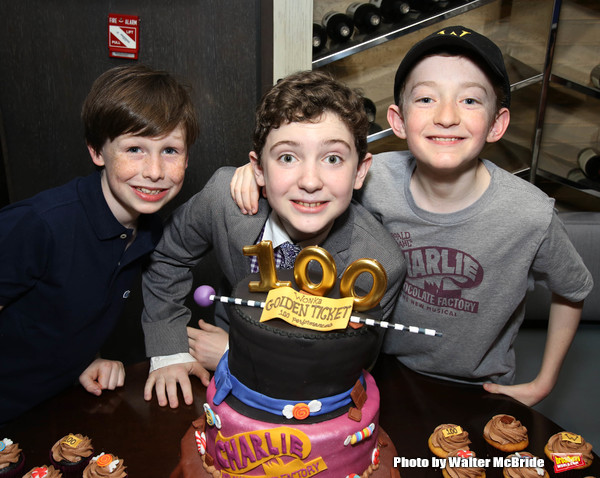 Jake Ryan Flynn, Ryan Sell and Ryan Foust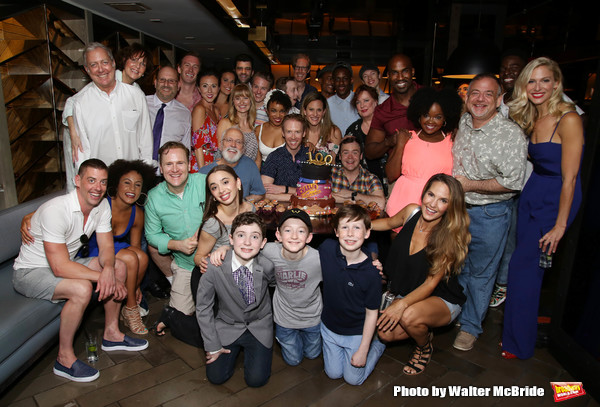 The cast and creative team

The cast and creative team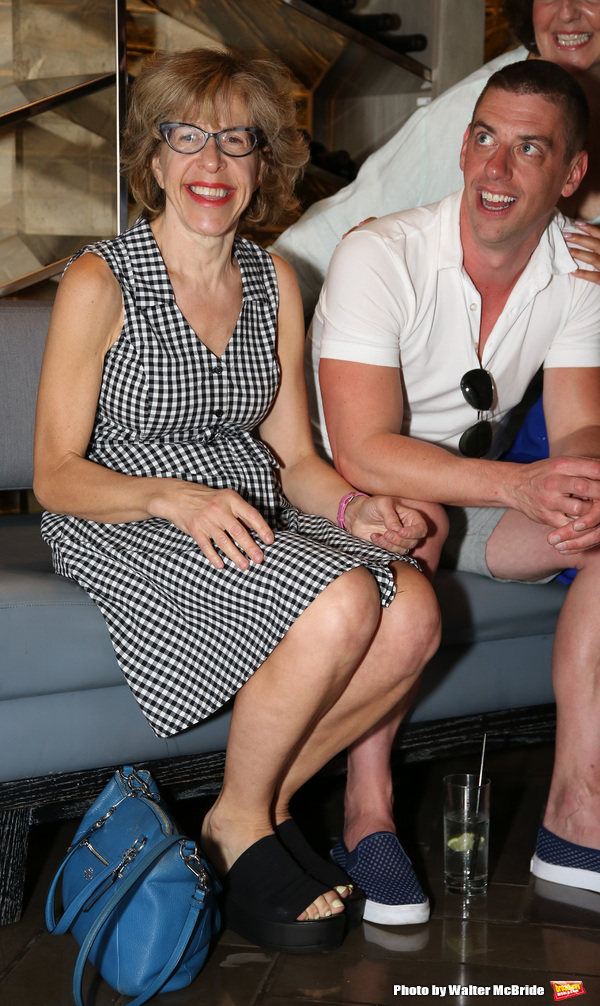 Jackie Hoffman and Christian Borle

Alan H. Green and Trista Dollison

Ben Crawford and Emma Pfaeffle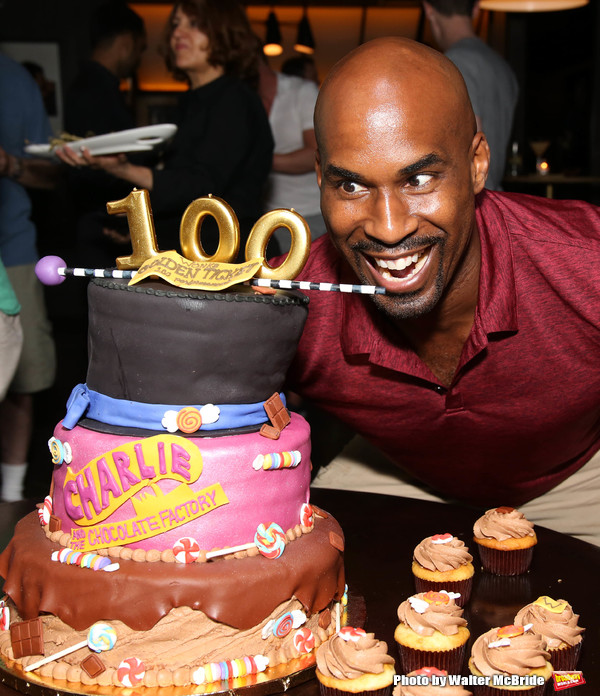 Alan H. Green

John Rubenstein and Jackie Hoffman

John Rubenstein and Jackie Hoffman