Photo Coverage: Buckle Up! MCC's RIDE THE CYCLONE Celebrates Opening Night
The New York City premiere of MCC Theater's new musical Ride the Cyclone, the third musical in MCC's now-iconic 30-year history of producing new works for the American theater, began previews on November 9, 2016 at the Lucille Lortel Theater and opened just last night November 30.
With book, music and lyrics by Jacob Richmond and Brooke Maxwell, and direction and choreography by Rachel Rockwell, Ride the Cyclone had its celebrated U.S. premiere in 2015 at Chicago Shakespeare Theater. Ride the Cyclone stars Lillian Castillo, Gus Halper, Karl Hamilton, Emily Rohm, Tiffany Tatreau, Kholby Wardell, and Alex Wyse.
The Saint Cassian High School Chamber Choir will board the Cyclone roller coaster at 8:17pm. At 8:19 the front axle will break, sending them to their tragic demise. A mechanical fortune teller invites each to tell the story of a life interrupted - with the promise of a prize like no other. Ride the Cyclone is a wildly original new musical - part comedy, part tragedy, and wholly unexpected.
During its smash-hit world premiere in 2015, the Chicago Tribune raved: "Quirky, bizarre, emotionally hefty and rather tantalizing... Ride the Cyclone, poised to take the world by storm, is edgy and just dangerous enough to feel fresh and yet completely steeped in the traditions of musical theater." The New York Times called it: "An unceasingly delightful new musical...a witty, small-scaled show of immense sweetness and originality. If purgatory were really this much fun, I'd be happy to spend a lifetime there."
Photo Credit: Jennifer Broski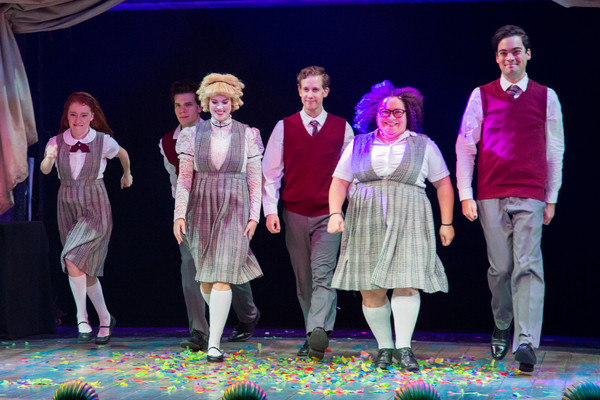 Tiffany Tatreau, Gus Halper, Emily Rohm, Alex Wyse, Lillian Castillo, Kholby Wardell

Tiffany Tatreau, Gus Halper, Emily Rohm, Alex Wyse, Lillian Castillo, Kholby Wardell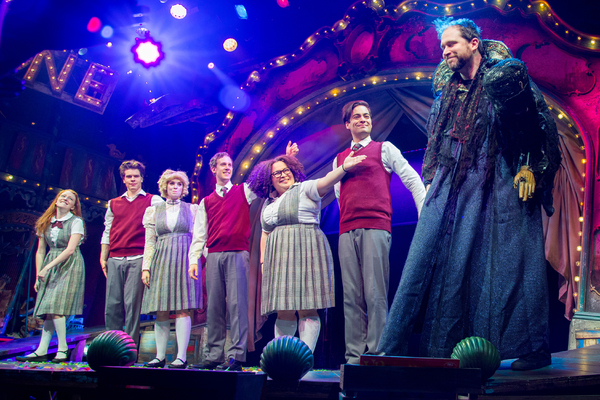 Tiffany Tatreau, Gus Halper, Emily Rohm, Alex Wyse, Lillian Castillo, Kholby Wardell, Karl Hamilton

Tiffany Tatreau, Gus Halper, Emily Rohm, Alex Wyse, Lillian Castillo, Kholby Wardell, Karl Hamilton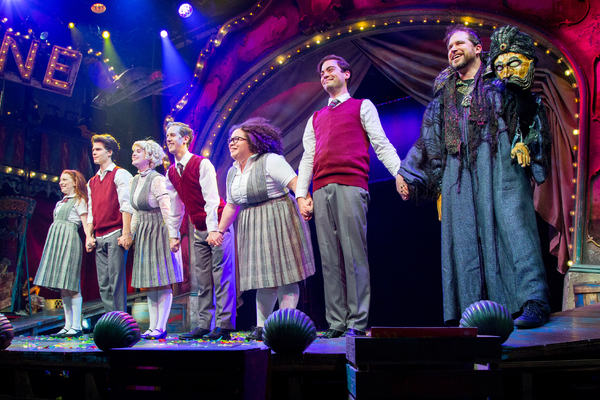 Tiffany Tatreau, Gus Halper, Emily Rohm, Alex Wyse, Lillian Castillo, Kholby Wardell, Karl Hamilton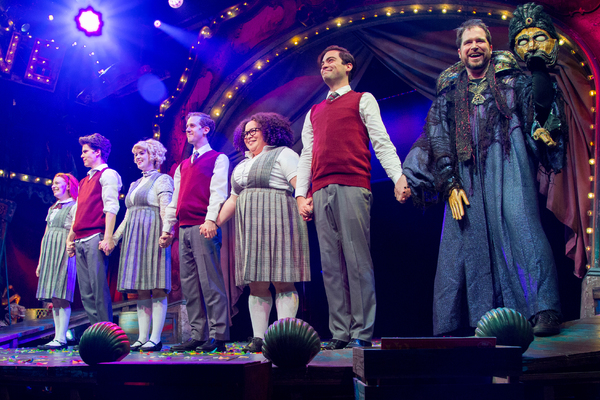 Tiffany Tatreau, Gus Halper, Emily Rohm, Alex Wyse, Lillian Castillo, Kholby Wardell, Karl Hamilton

Alex Wyse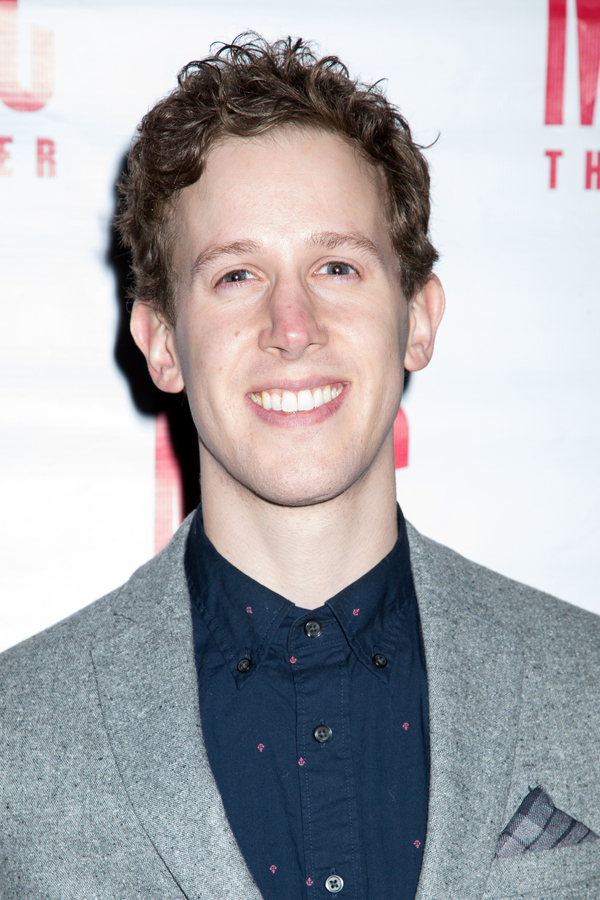 Alex Wyse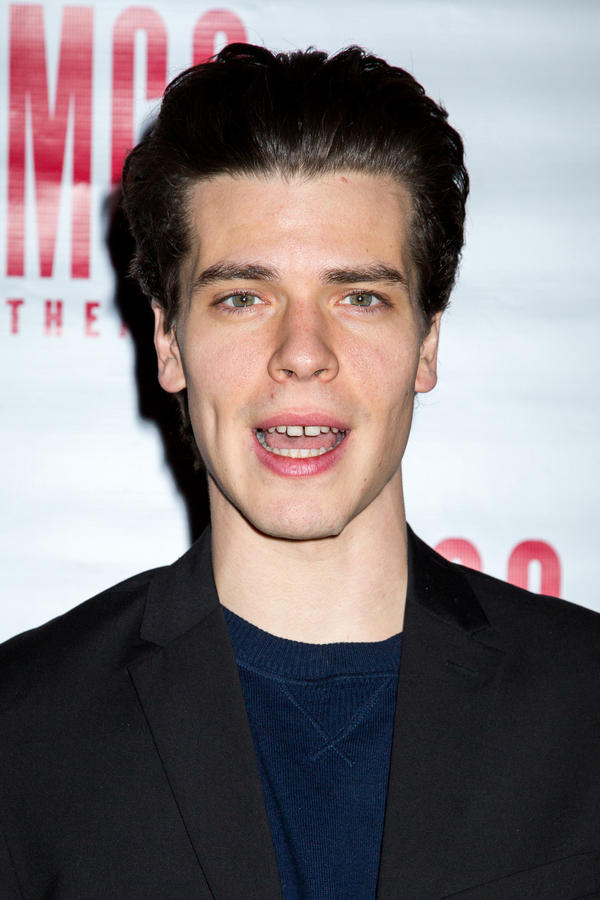 Gus Halper

Karl Hamilton

Karl Hamilton

Rachel Rockwell

Rachel Rockwell

Brooke Maxwell

Brooke Maxwell

Bernard Telsey, William Cantler, Robert LuPone, Blake West

Karl Hamilton, Alex Wyse, Tiffany Tatreau, Lillian Castillo, Emily Rohm, Johnny Newcomb, Gus Halper, Emily Walton, Kholby Wardell

Karl Hamilton, Alex Wyse, Tiffany Tatreau, Lillian Castillo, Rachel Rockwell, Emily Rohm, Johnny Newcomb, Gus Halper, Emily Walton, Kholby Wardell

Lillian Castillo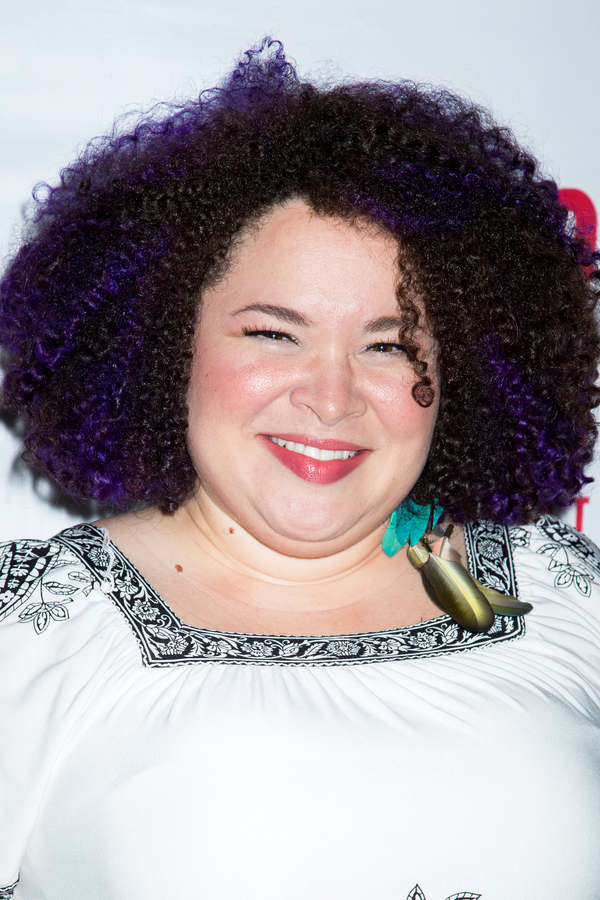 Lillian Castillo

Emily Rohm

Emily Rohm

Tiffan Tatreau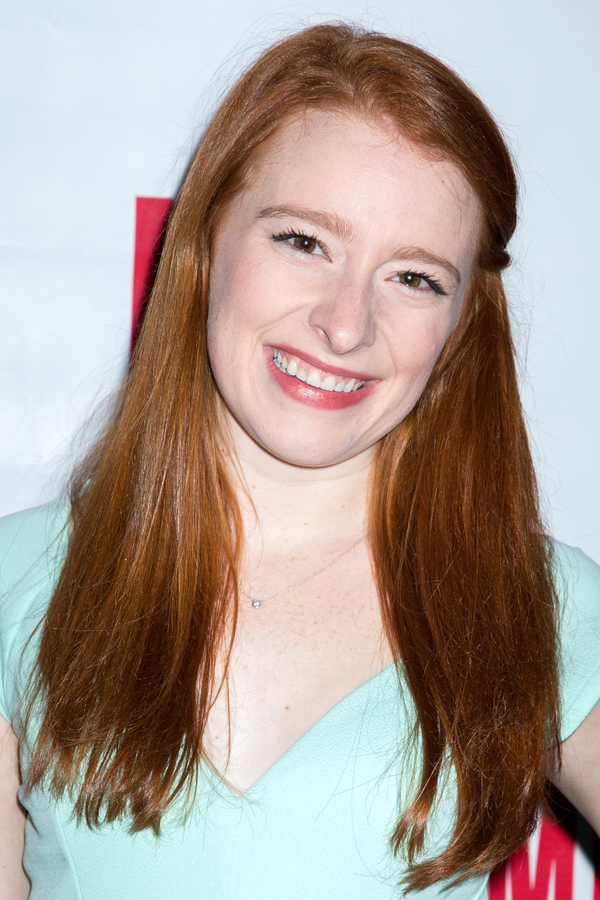 Tiffany Tatreau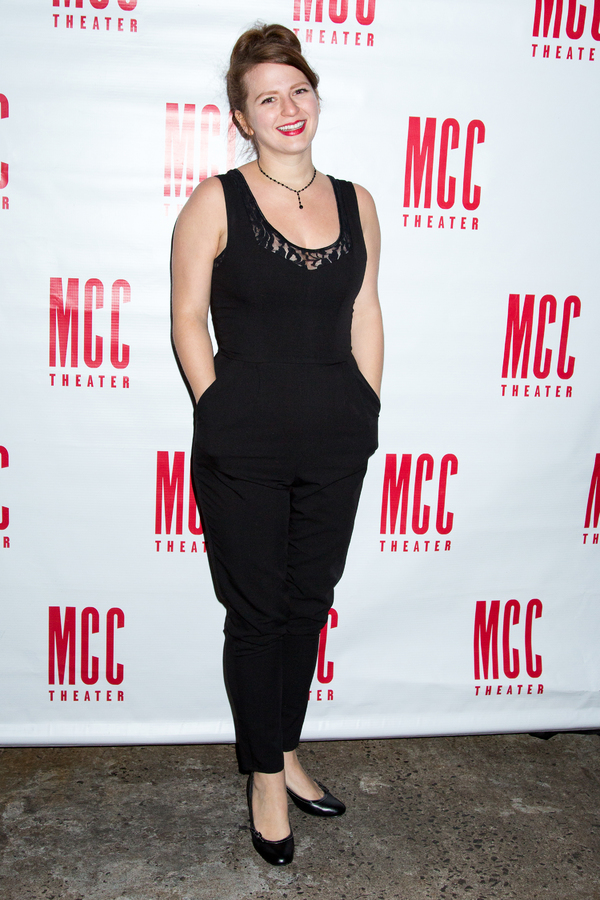 Emily Walton

Emily Walton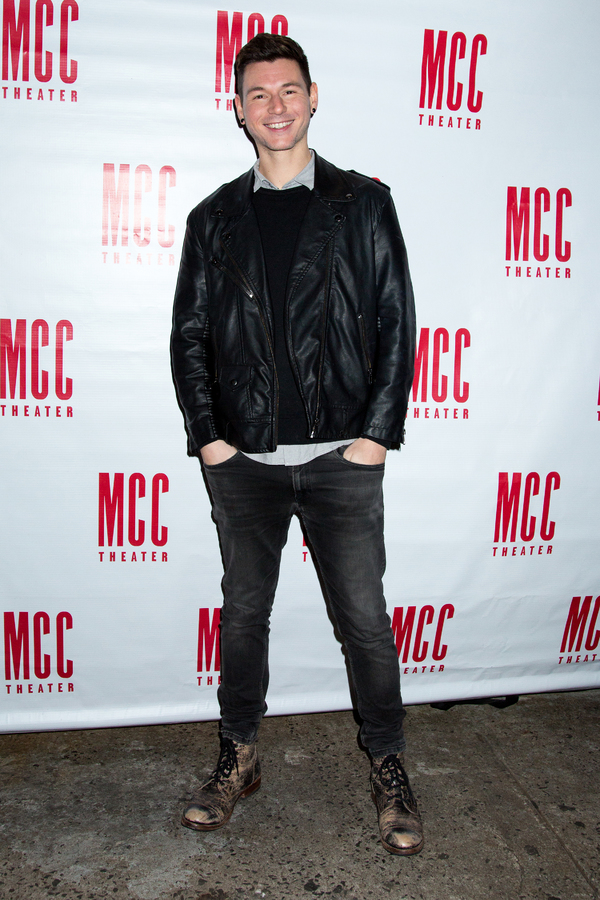 Johnny Newcomb

Johnny Newcomb

Kholby Wardell

Kholby Wardell