Click Here for More Articles on LIZA MINNELLI
Photo Coverage: 'Broadway Musicals of 1970' At Town Hall
Broadway Musicals of 1970 was presented by The Town Hall (123 West 43rd Street) on Monday, June 15th at 8PM. Concluding its ninth season with this concert, the critically acclaimed Broadway By The Year® series is known for great singing and spectacular Broadway dancing. The series is created, written and hosted by Scott Siegel for The Town Hall. The show was directed and choreographed by Fred Astaire Award nominee Jeffry Denman, who also performed in the show.
BroadwayWorld.com's cameras visited the cast backstage and followed them to the after party celebration at the popular theater district Italian eatery, Tony DiNapoli's. Tony DiNapoli's is located at 147 43rd Street.
Broadway Musicals of 1970 starred Tony Award nominee Melissa Errico (My Fair Lady, Amour), Sahr Ngaujah (Fela!), Christiane Noll (Jekyll & Hyde), Nightlife and MAC Award winner Scott Coulter and Max von Essen (Les Miserables). "All My Children's" Meredith Patterson, Mr. Denman's White Christmas co-star will also perform. Musical direction is by Ross Patterson.
Built in 1921 by a group of suffragettes, The Town Hall began as a lecture hall and public forum for debates. Over the past two and a half decades (Larry Zucker, Artistic and Executive Director) Eleanor Roosevelt, Margaret Sanger, Billie Holiday, Igor Stravinsky, Bob Dylan and Miles Davis have graced the stage. Today the hall flourishes as a popular, affordable venue, boasting the hottest acts in rock, pop, folk, cabaret, world music, comedy and dance, including Billy Joel, Blondie, Elvis Costello, Natalie Merchant, Graham Nash, Liza Minnelli, Cyndi Lauper, Norah Jones, Andre Watts, Henry Rollins, Joe Jackson, Pink Martini, Regina Spector, Brian Adams, Aimee Mann and Dawn Upshaw. For over a decade, The Town Hall has hosted live broadcasts of Garrison Keillor's Prairie Home Companion. Over the past two-and-a-half decades, The Town Hall has produced a number of new and critically acclaimed musical series, which include The Century of Change, Not Just Jazz, Broadway by the Year® and The Broadway Cabaret Festival.
Scott Siegel has created three acclaimed and popular series for The Town Hall: Broadway By The Year®, now in its ninth season, the Broadway Cabaret Festival and the Broadway Summer Festival. Mr. Siegel also conceived and produces both Broadway Unplugged and The Nightlife Awards at The Town Hall. Scott and his wife, Barbara, are authors (47 books, including The Encyclopedia of Hollywood) and critics ("The Siegel Column" and "The Two of Clubs" on Talkin' Broadway).
Broadway By The Year® is supported by Bank of America and the Edythe Kenner Foundation.
Photos by Linda Lenzi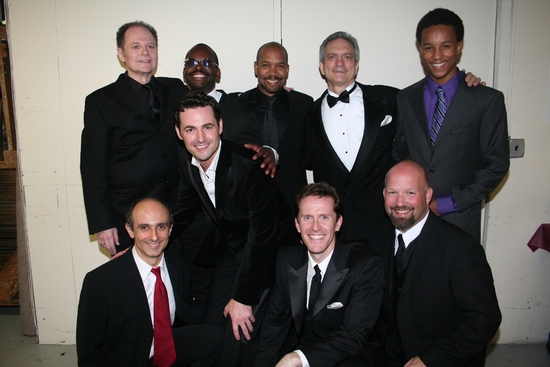 Walter Willison, Sahr Ngaujah, Darius de Haas, Martin Vidnovic, Kendrick Jones, Max von Essen, Stephen DeRosa, Max von Essen, Jeffry Denman and Scott Coulter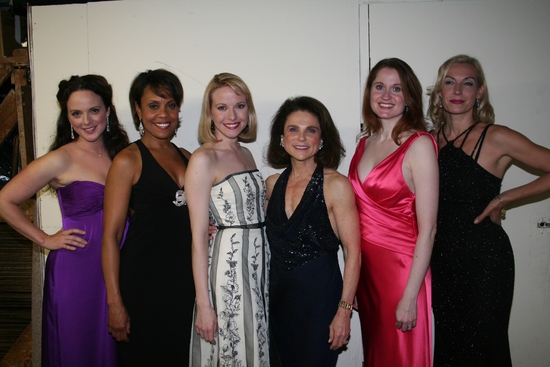 Melissa Errico, Cheryl Freeman, Meredith Patterson, Tovah Feldshuh, Christiane Noll and Ute Lemper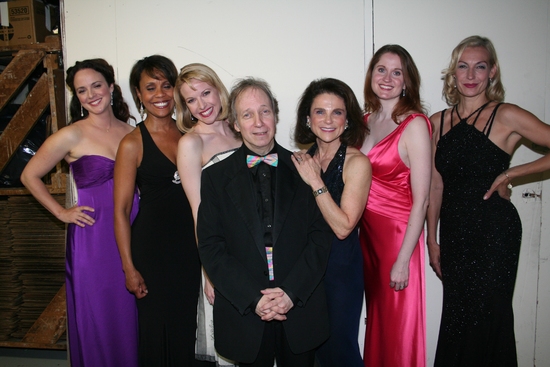 Melissa Errico, Cheryl Freeman, Meredith Patterson, Scott Siegel, Tovah Feldshuh, Christiane Noll and Ute Lemper

Jeffry Denman, Walter Willison, Christiane Noll, Martin Vidnovic, Sahr Ngaujah, Meredith Patterson, Melissa Errico, Cheryl Freeman, Tovah Feldshuh, Stephen DeRosa, Ute Lemper, Scott Coulter, Darius de Haas, Max von Essen, Kendrick Jones and Scott Siegel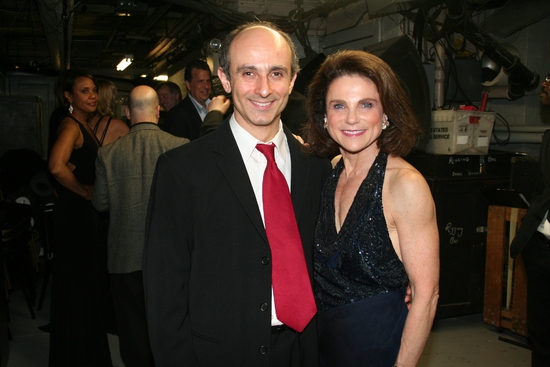 Stephen DeRosa and Tovah Feldshuh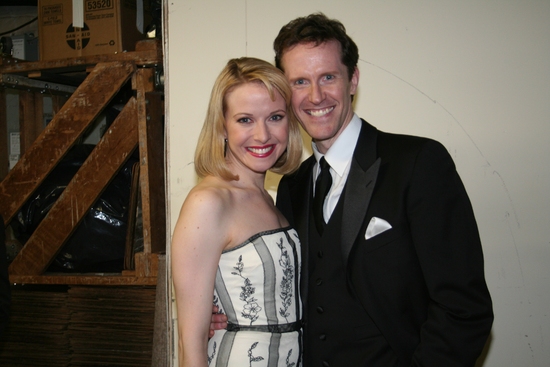 Meredith Patterson and Jeffry Denman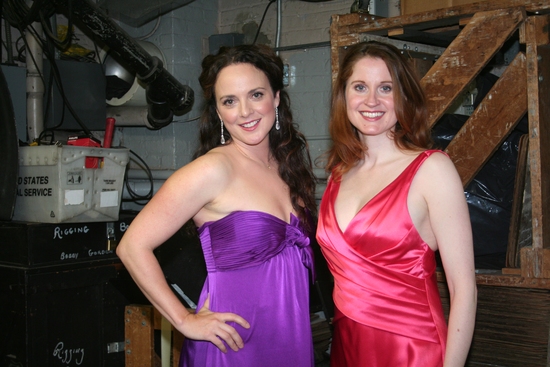 Melissa Errico and Christiane Noll

Cheryl Freeman, Sahr Ngaujah and Ute Lemper

Melissa Errico, Ute Lemper, Tovah Feldshuh, Scott Siegel and Sahr Ngaujah

Scott Siegel, Melissa Errico and Barbara Siegel

Elizabeth Stanley and Max von Essen

Max von Essen with his neices Julia, Emma and Rita

Darius de Haas and Meredith Patterson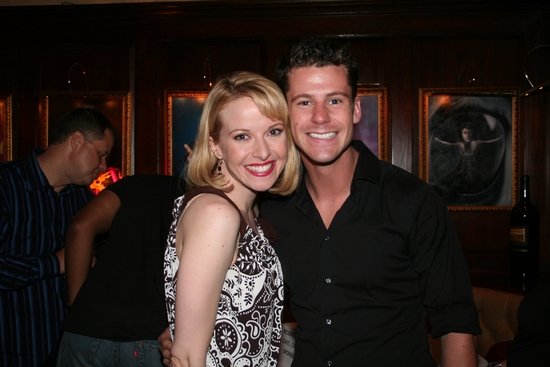 Meredith Patterson and Luke Hawkins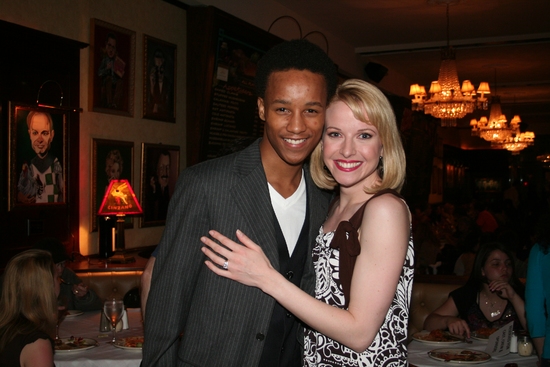 Kendrick Jones and Meredith Patterson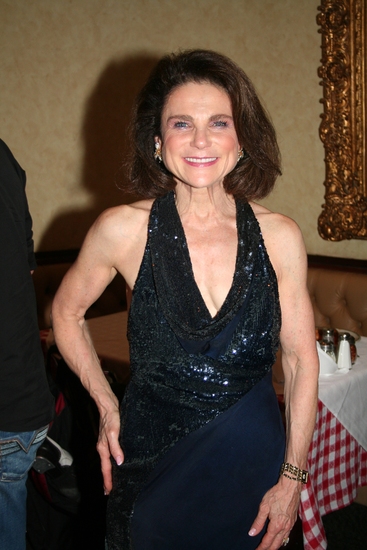 Tovah Feldshuh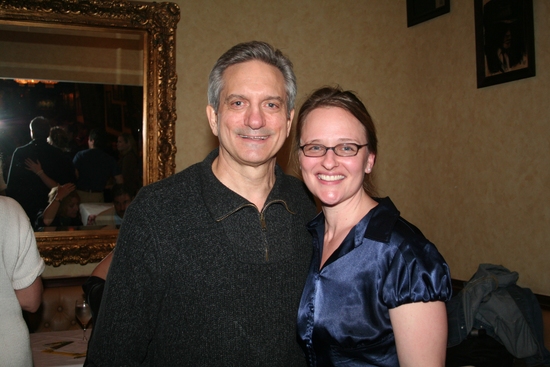 Martin Vidnovic and Heather Powell

Cheryl Freeman and Scott Coulter

Hal Hackady and Stephen DeRosa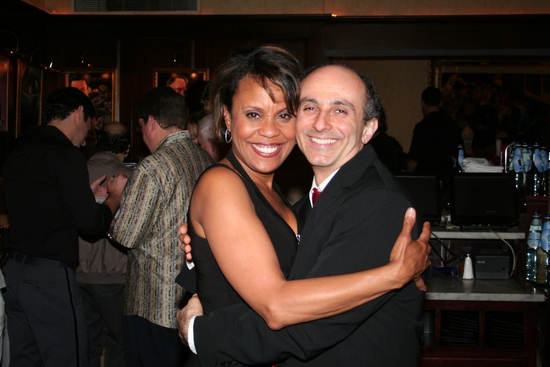 Cheryl Freeman and Stephen DeRosa

Sahr Ngaujah and Kendrick Jones

Ayesha Ngaujah, Sahr Ngaujah and Kendrick Jones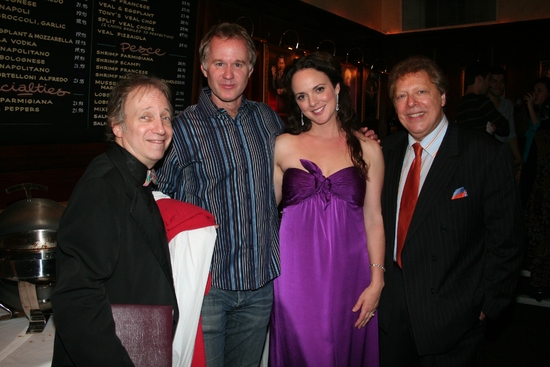 Scott Siegel, Patrick McEnroe, Melissa Errico and Robert R. Blume
Related Articles