Latest News on Patrick McEnroe
Patrick McEnroe Biography
Tennis player and TV host





Patrick McEnroe News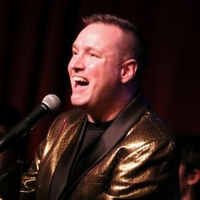 Photos: Robbie Rozelle Packs Birdland For THE NEXT ONE
by A.A. Cristi - Dec 1, 2021
On Monday, November 29, Robbie Rozelle made his Birdland debut with "The Next One," a carefully curated evening of chaos celebrating his 45th birthday. "The Next One" was created for every person who has ever told the comedian "I can't make it, but I'll be at the next one." Musical direction and arrangements by Yasuhiko Fukuoka, with Wes Bourland on bass, Mike Lunroe on drums, Johnny Wise on violin, Samuel Quiggins on cello, and David Ashton on reeds. 
Photos: Donna McKechnie, Max Von Essen & More With Melissa Errico at Feinstein's/54 Below
by Chloe Rabinowitz - Nov 30, 2021
Last week, the final encore of her acclaimed concert "Melissa Errico Sings Her New York" at Feinstein's/54 Below had some very special guests in the audience, including Tony-winning Broadway star Donna McKechnie, David Cone of the New York Yankees, plus Errico's 3 daughters and her husband, tennis star and ESPN commentator Patrick McEnroe.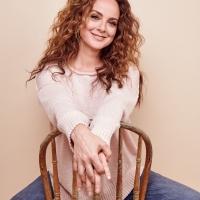 BWW Interview: Melissa Errico Performs SONDHEIM BY THE SHORE Concert at Holmdel Theatre Company 7/17
by Erica Handel - Jun 11, 2021
Tony nominee and Broadway star, Melissa Errico, will bring her "Sondheim by the Shore" concert to Holmdel Theatre Company on July 17. This show is part of the theatre's "Broadway Outside the Barn" concert series.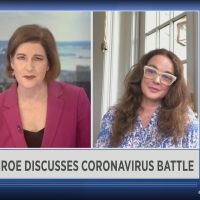 Melissa Errico and Patrick McEnroe Discuss Life During the Pandemic & More
by Chloe Rabinowitz - Sep 11, 2020
NY1 recently spoke with Melissa Errico and her husband, former tennis star Patrick McEnroe about Patrick recovering from the virus, learning to adjust to life and work within their home and more.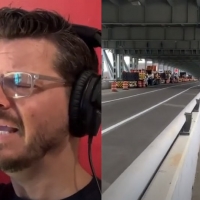 BWW Feature: Mayes, Errico, Cahill, And More Make Magic In Internet Offerings
by Stephen Mosher - Apr 22, 2020
Isolation Creation continues are more and more artists jump in with their video offerings.
John McEnroe & Andy Cohen To Host Third Annual YOU CANNOT BE SERIOUS! NYC Comedy Fundraiser At Carolines
by A.A. Cristi - Mar 28, 2019
On Wednesday, April 10, 2019, top comedians and celebrity guests will join sports superstars John and Patrick McEnroe and Andy Cohen at the third annual You Cannot Be Serious! evening of comedy at Carolines on Broadway from 7:30pm to 10:00pm. Proceeds will benefit the Johnny Mac Tennis Project, a transformative youth tennis initiative founded by McEnroe.

Photo Flash: Melissa Errico Unveils New Portrait at Sardi's!
by Nicole Rosky - Dec 12, 2018
As New York celebrates Tony Award-nominated actress & singer Melissa Errico's acclaimed newly released albumSondheim Sublime, iconic NYC restaurant Sardi's honored her last week with the unveiling of her Sardi's Caricature, a longstanding Broadway tradition.

Photo Flash: Stars Toast Melissa Errico on Release of New Album, 'Sondheim Sublime'
by Nicole Rosky - Nov 1, 2018
Tuesday night, luminaries from the Broadway and music industries gathered at the stunning new landmark building 108 Leonard Street in Tribeca to celebrate the release of Sondheim Sublime, the new album from Tony Award-nominated singer & actress Melissa Errico. Co-Hosted by Cristina Cuomo, guests included music icon Peter Yarrow (Peter, Paul & Mary), Errico's husband tennis star and ESPN commentator Patrick McEnroe, acclaimed NYC artist Rachel Feinstein, Apple VP Doug Beck, handbag designer Kathy Kwei, restaurateur & burlesque star Marja Sampson, Tony Award-winners Karen Ziemba & Alice Ripley, Tony Award-nominees Stephen Bogardus, Robert Cuccioli & Will Swenson, Broadway stars Ben Davis and Ken Jennings (one of the original stars of Sweeney Todd on Broadway opposite Angela Lansbury), Met Opera star tenor Richard Troxell, singer Sasha Lazard, Indian film star & producer Ritu Pande, million dollar Met Museum donor Ellen Marcus, and the album's producer Rob Mathes (who is also the main producer for Sting and Elvis Costello).

TREASURES OF NEW YORK: US OPEN to Premiere on WLIW
by Kaitlin Milligan - Aug 21, 2018
The US Open is one of the most anticipated American sporting events of the year. The fourth and final Grand Slam tournament of the season takes place at the USTA Billie Jean King National Tennis Center in Flushing Meadows Corona Park in Queens, NY annually.
Photo Coverage: Irish Rep Celebrates Opening Night of ON A CLEAR DAY YOU CAN SEE FOREVER with Stephen Bogardus, Melissa Errico & More!
by Jennifer Broski - Jun 29, 2018
Irish Repertory Theatre's On a Clear Day You Can See Forever just opened last night, June 28 The show stars Tony Award-nominee Stephen Bogardus (Bright Star), John Cudia (The Phantom of the Opera), and Tony Award-nominee Melissa Errico (Finian's Rainbow). ON A CLEAR DAY features music by Burton Laneand book and lyrics by Alan Jay Lerner.