Photo Coverage: BILLY ELLIOT Celebrates National Dance Day with Sidewalk Warmup
Stretch those tendons! Warm up those hamstrings! In honor of National Dance Day yesterday, July 27, the Ballet Girls of Billy Elliot the Musical hosted a free dance warm-up outside their home away from home, the Imperial Theatre. Passersby were invited to join in the exercise, with tutus optional.
Billy Elliot the Musical is the joyous celebration of one boy's journey to make his dreams come true. Set in a small town, the story follows Billy as he stumbles out of the boxing ring and into a ballet class, discovering a passion that takes him by surprise, and takes his whole family on an incredibly uplifting adventure.
To catch Billy Elliot onstage, visit www.billyelliotthemusical.com.
Photo Credit: Genevieve Rafter Keddy


Alison Levenberg

Getting ready for the ballet work out

Toes in position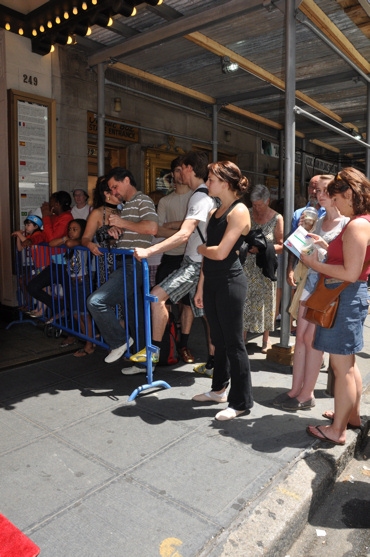 Spectators were invited to join in at the ballet bar

Giuseppe Bausilio and The Ballet Girls

Giuseppe Bausilio and The Ballet Girls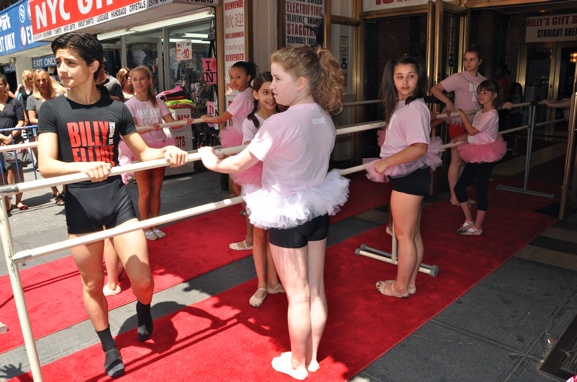 Giuseppe Bausilio and The Ballet Girls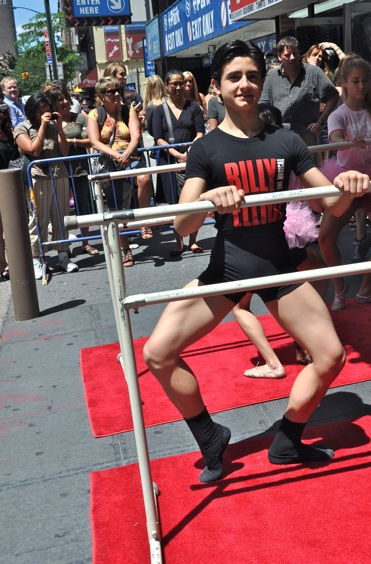 Giuseppe Bausilio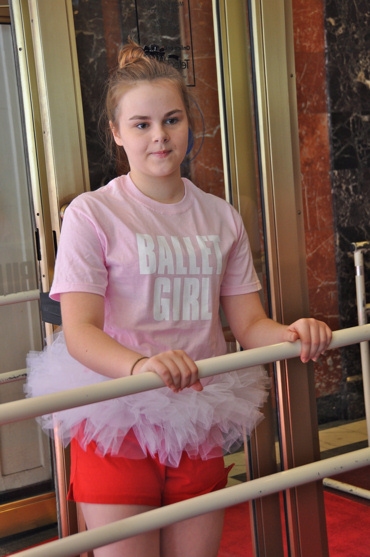 Ruby Rakos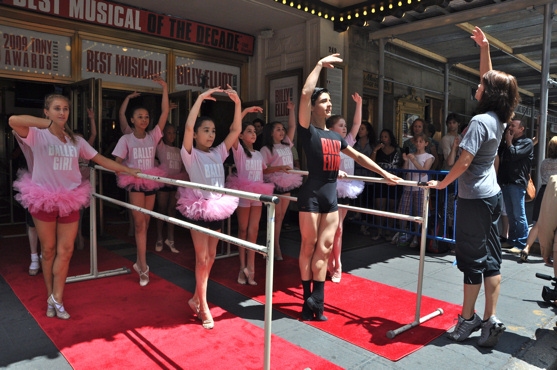 Alison Levenberg, Giuseppe Bausilio and The Ballet Girls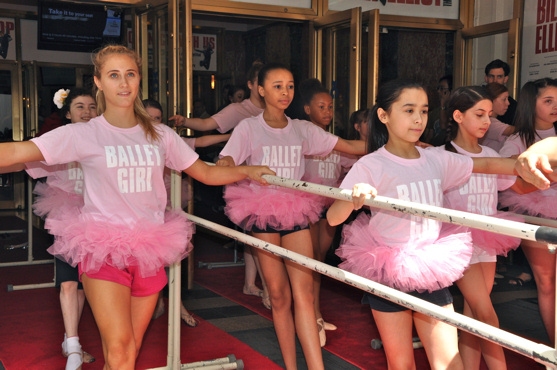 The Ballet Girls

The Ballet Girls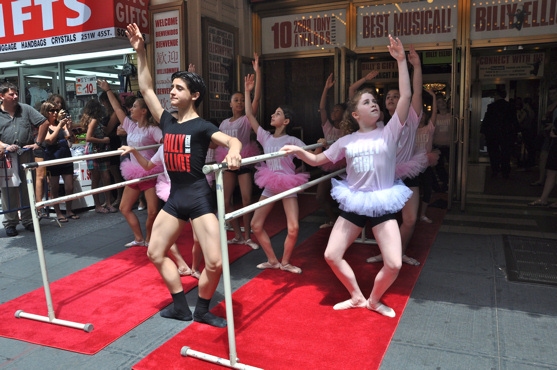 Giuseppe Bausilio and The Ballet Girls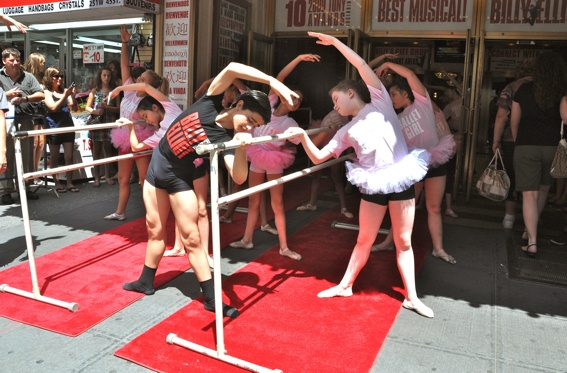 Giuseppe Bausilio and The Ballet Girls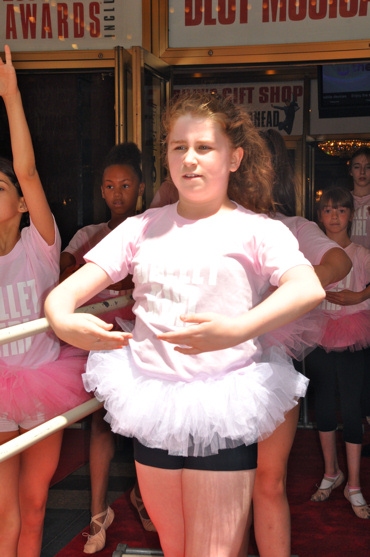 Brianna Fragomeni

Giuseppe Bausilio and The Ballet Girls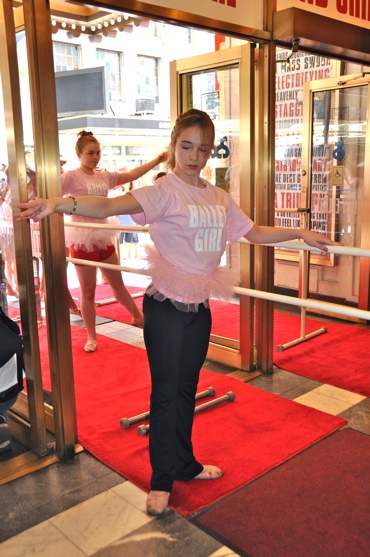 Kayla Vanderbilt and Ruby Rakos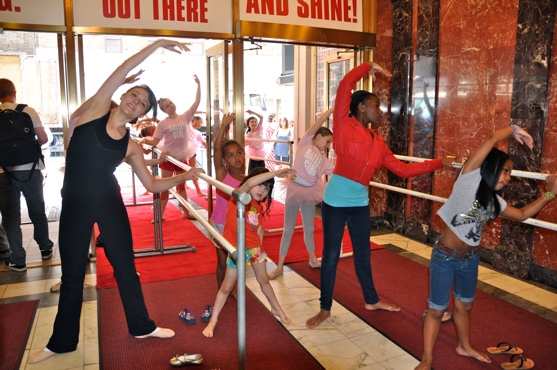 Fans of Billy Elliot join in

Ariana Dresner

Giuseppe Bausilio

Giuseppe Bausilio amd The Ballet Girls say goodbye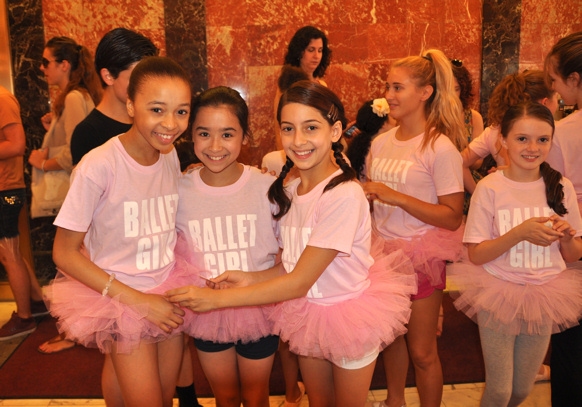 Kendra Tate, Caroline Workman, Maria May, Heather Tepe and Makenzi Rae Fischbach

Heather Tepe and Makenzi Rae Fischback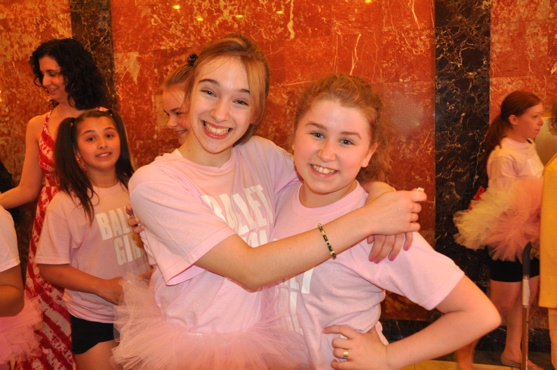 Kayla Vanderbilt and Brianna Fragomeni

Ruby Rakos, Kayla Vanderbilt, Annabelle Kempf and Brianna Fragomeni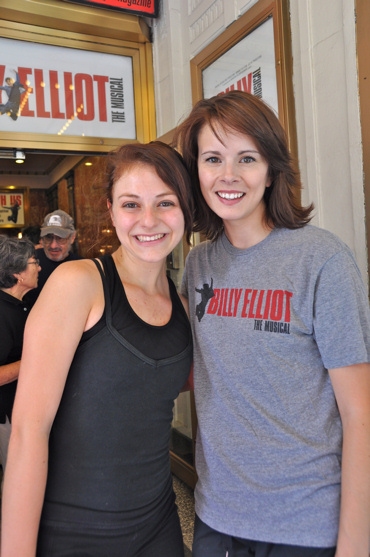 Ariana Dresner and Alison Levenberg